We celebrated our first Hawaiian Thanksgiving with good friends and good food!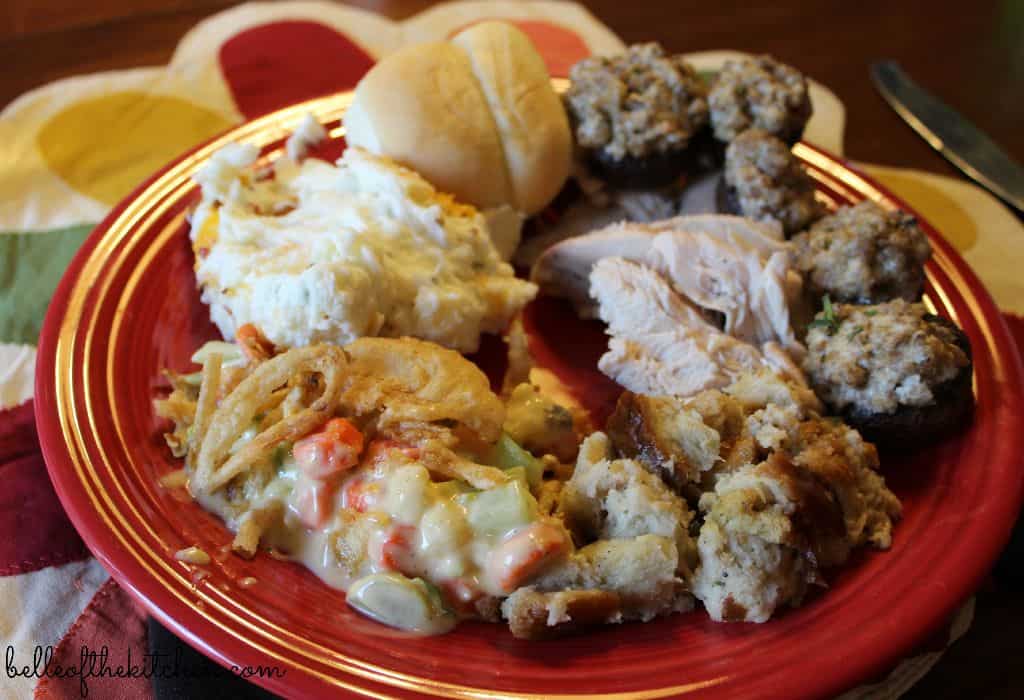 Mmmm! That's a plate full of deliciousness!
I actually made my first turkey this year and I'm sad to say I didn't get very many pictures of the process and final product, but it actually turned out pretty well! I was proud of my first attempt and now I don't feel so intimidated by those large birds. They're actually much easier to make than I realized, plus I found tons of great recipe ideas when I was searching online. I ended up going with a fresh herbs recipe and using a compound butter courtesy of Tom Colicchio to help keep the breast meat moist. I'm a HUGE Tom Colicchio and Top Chef fan. I want to go to his restaurant, Craft, someday. He seems like such a great chef, but I'm also a little bit partial towards bald men. 🙂
Here's a few pictures from our feast. A special thanks to my friend Melissa who took these pictures while I was wrangling with the kids!
Here's my first turkey!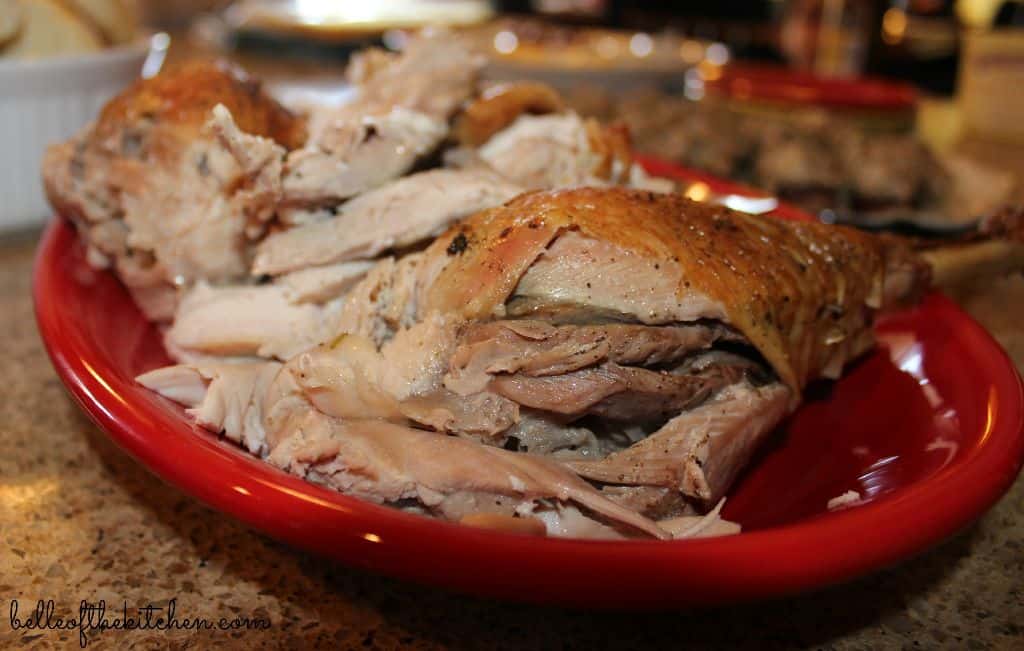 Melissa's butternut squash casserole…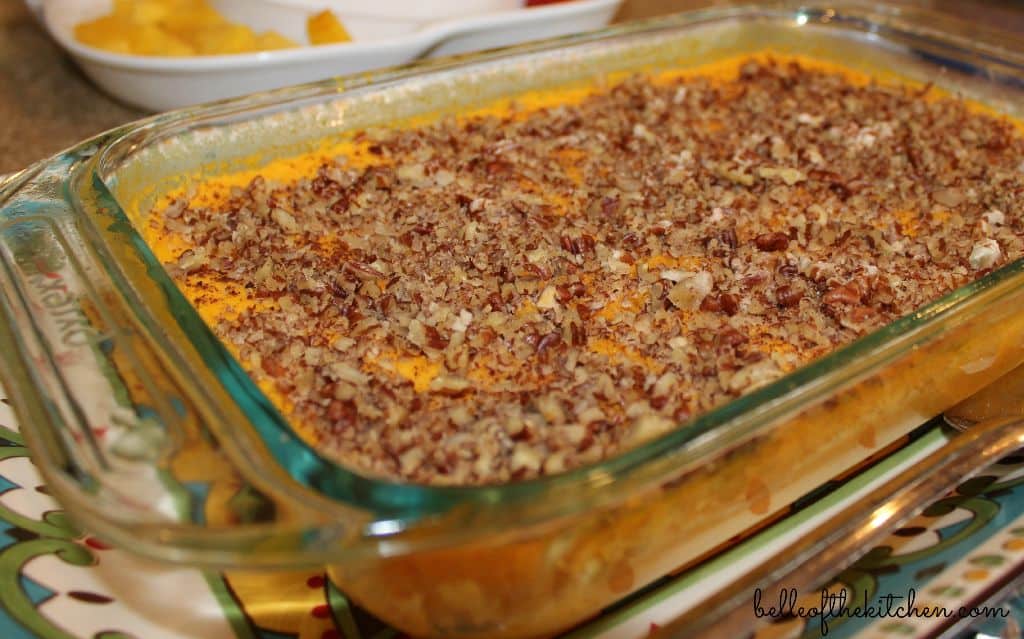 My mom's homemade dressing recipe…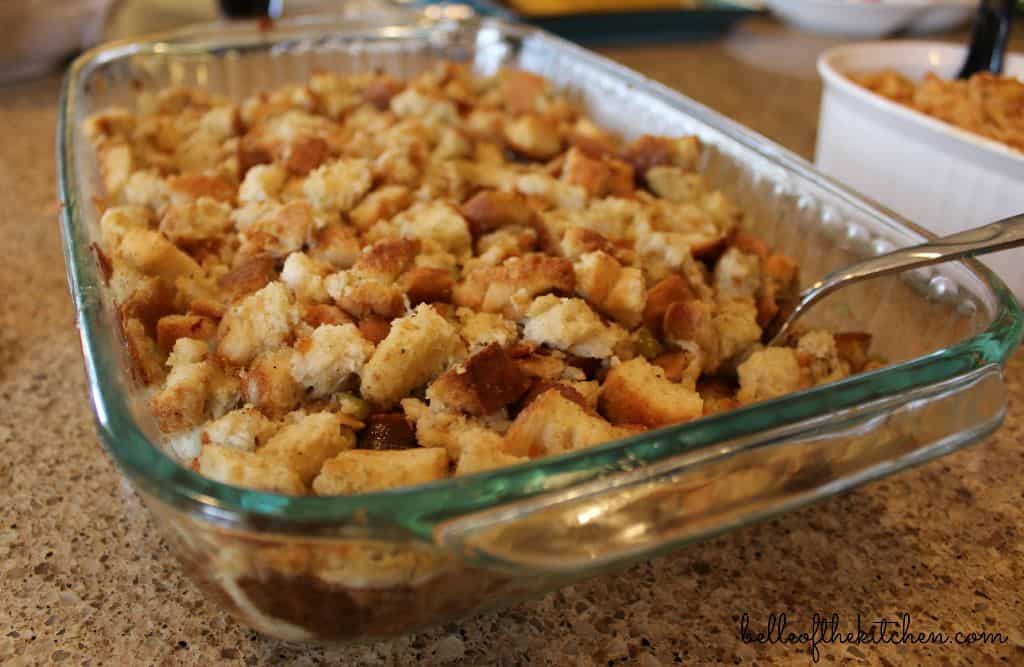 My sister Courtney's stuffed mushrooms recipe…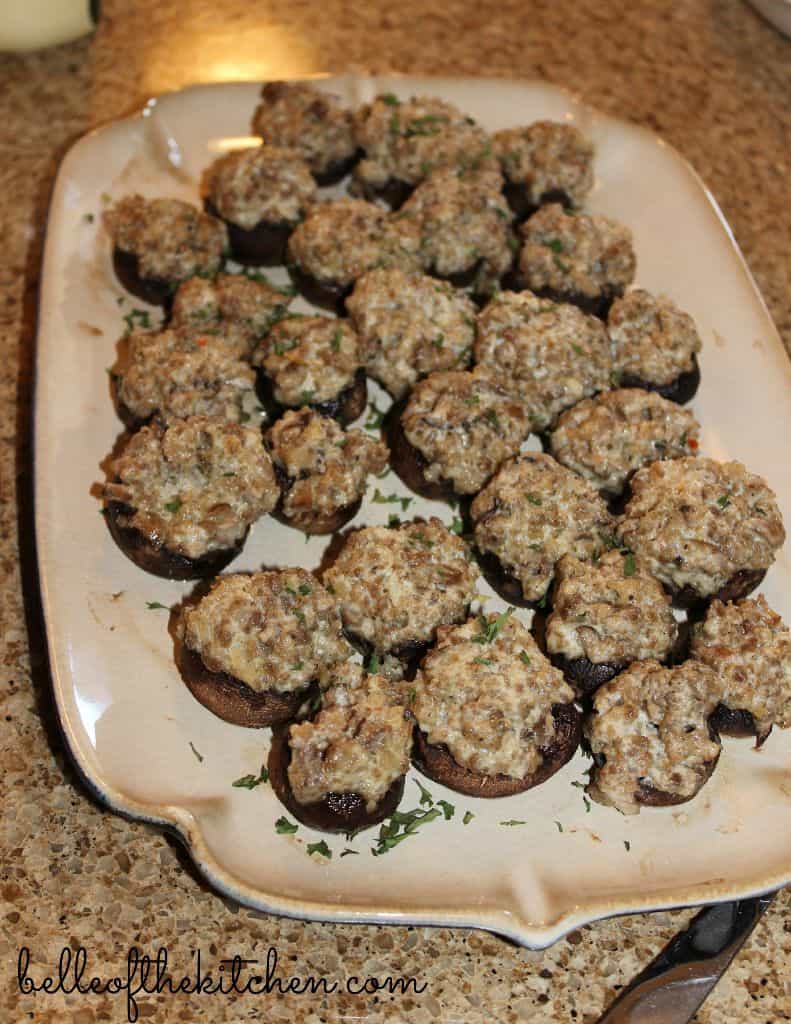 And Melissa's super yummy pumpkin chocolate chip cookies! How pretty is that leaf bowl? I wanted to keep it!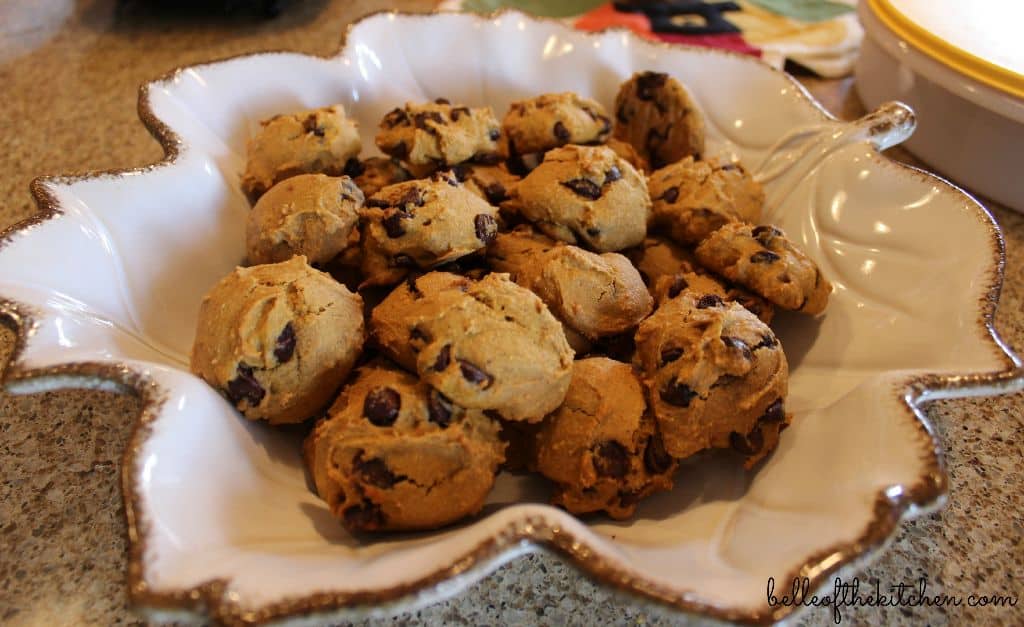 We also had rolls, fruit, pecan pie, and….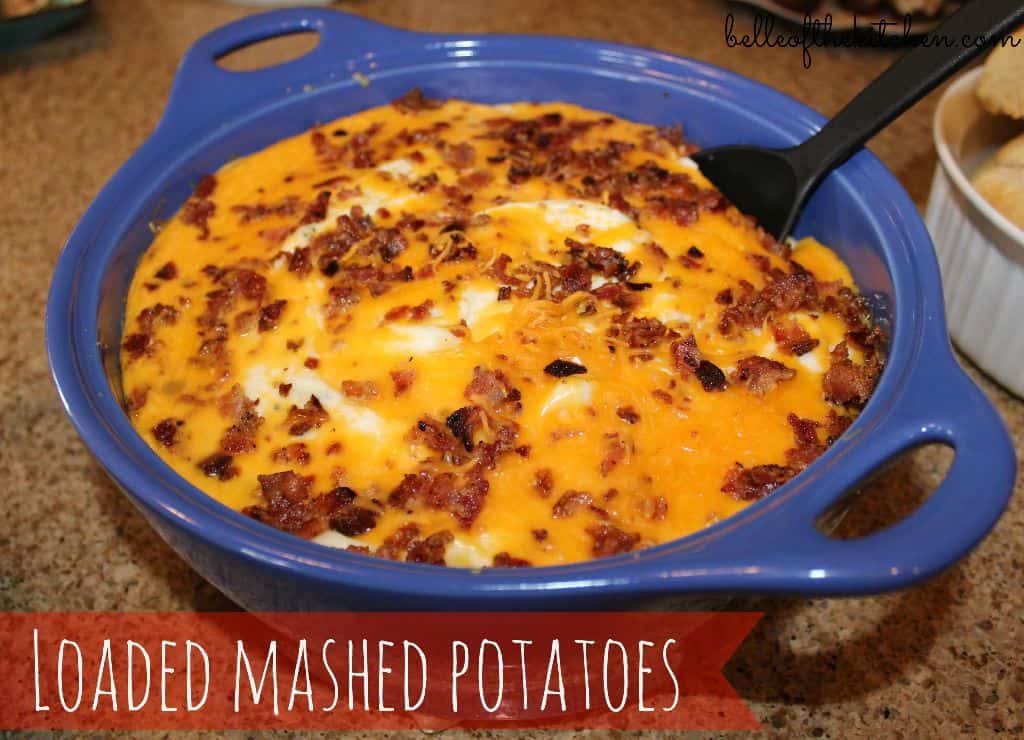 This is a great recipe to have for Holiday meals. I actually prepared it the night before and refrigerated it until I was ready to pop it in the oven. I just topped it with the cheese and bacon and baked it along with our other sides. Being able to make this ahead of time is a lifesaver when you  have so much else going on in the kitchen. It's a definite crowd-pleaser and makes a perfect addition to any holiday menu. Enjoy!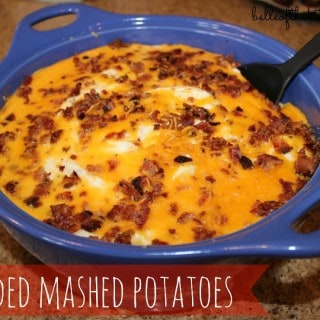 Loaded Mashed Potatoes Recipe
These Loaded Mashed Potatoes are the ultimate cheesy side dish! They are perfect for holidays or any meal!
Prep Time 10 minutes
Cook Time 55 minutes
Total Time 1 hour 5 minutes
Servings 12
Calories 260 kcal
Ingredients
5 1/2 cups mashed potatoes, around 6-7 Russet potatoes
1/2 cup milk
1 (8 ounce) package cream cheese, softened
1 cup sour cream
2 teaspoons dried parsley
1 teaspoon garlic salt
1/8 teaspoon ground nutmeg
1 cup shredded cheddar cheese
4 slices bacon, cooked until crisp and crumbled
Instructions
Preheat oven 350 degrees.

Peel, quarter, and boil potatoes for 15-20 minutes or until soft. Drain potatoes and and beat with a mixer until smooth. Add milk, cream cheese, sour cream, parsley, garlic salt, and nutmeg. Beat at a medium-high speed until nice and creamy. Add salt to taste keeping in mind that the cheese and bacon will add a little salt later.

Spoon into a baking dish that has been sprayed with cooking spray. Top with cheddar cheese and bacon. Cover and bake for 30 minutes. Uncover and bake for an additional 10 minutes or until cheese melts.

Serves 12 people.
Nutrition Facts
Loaded Mashed Potatoes Recipe
Amount Per Serving
Calories 260 Calories from Fat 144
% Daily Value*
Fat 16g25%
Saturated Fat 9g56%
Cholesterol 46mg15%
Sodium 386mg17%
Potassium 534mg15%
Carbohydrates 21g7%
Fiber 1g4%
Sugar 2g2%
Protein 7g14%
Vitamin A 485IU10%
Vitamin C 6.3mg8%
Calcium 133mg13%
Iron 1.1mg6%
* Percent Daily Values are based on a 2000 calorie diet.