The other day I posted a fun recipe for Mason Jar Rainbow Cake. I made them for my husband's birthday and he and our son loved them! They are great little treats and even more awesome because they are made in the perfectly fun and functional mason jar! I decided that I wanted to try my hand at a homemade buttercream recipe to top them off with and I'm excited to share that recipe with you today!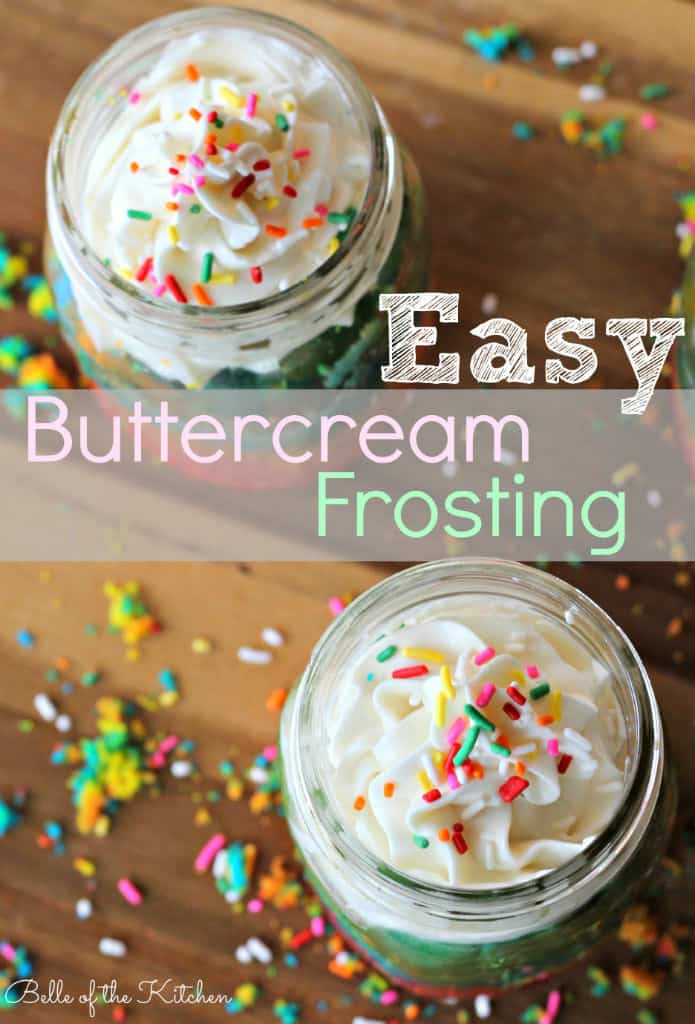 This recipe is so easy and tastes a million times better than any frosting you can buy at the store! Seriously, try it and you won't go back to store bought kind, I promise!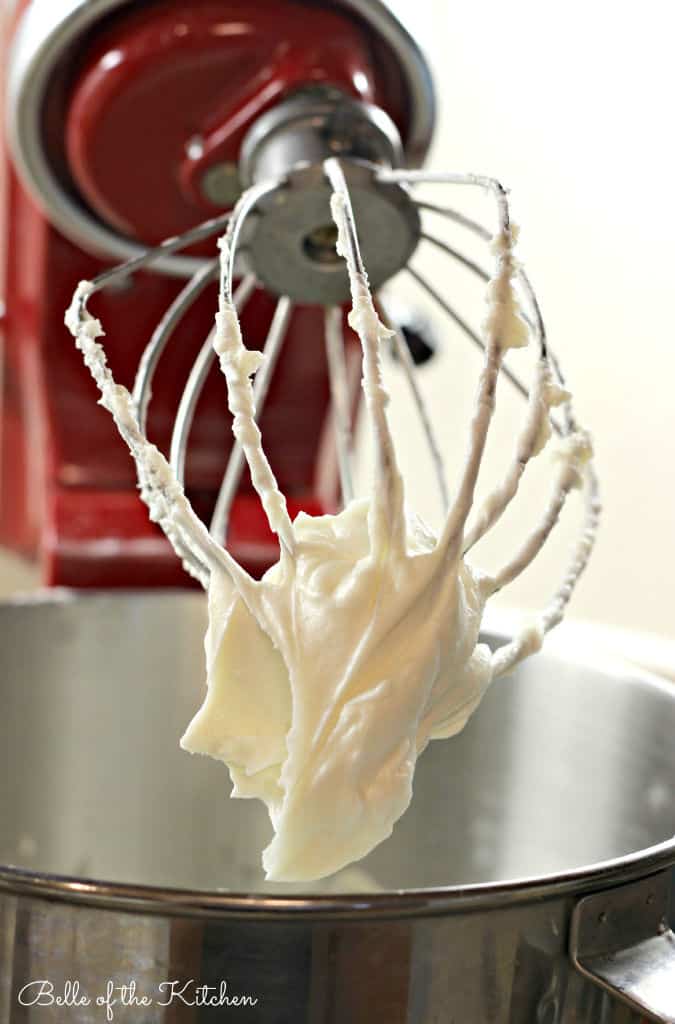 I wanted a simple and yummy buttercream frosting for my Rainbow Cakes, and this makes the perfect vanilla frosting. You could probably add some cocoa powder to it though if you're looking for chocolate buttercream!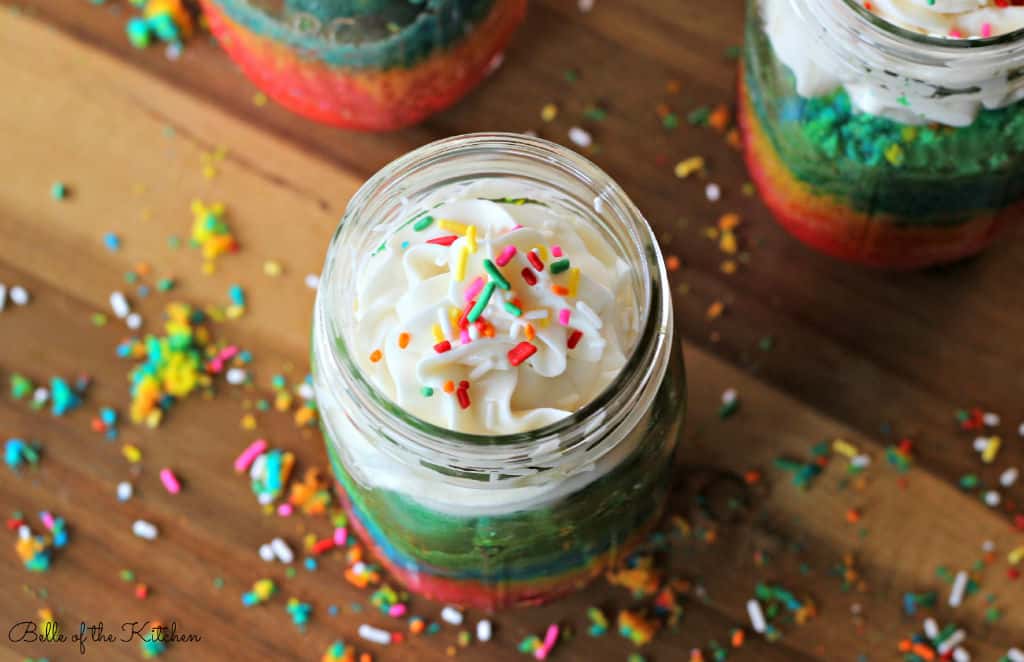 We've been busy around here setting up our new house and are finally done with our move! I hate moving, just for the record! At least we should be here in this house for a couple more years, so we can settle in a bit. I have to admit that it's nice to be back living on post. Tons of kids for my son to play with, neighbors are always friendly (almost always:)), and our street has had a baby boom of baby girls, apparently! There are FIVE baby girls on our street of 12 houses, all under the age of 10 months! So I'm excited for my little sweetie (who will be seven months this weekend!) to have some built-in playmates and friends.

Hope all of you have a wonderful week ahead, and enjoy some buttercream!

Easy Buttercream Frosting
Ingredients
5 tablespoons unsalted butter
5 tablespoons shortening
¾ teaspoon vanilla extract
2 cups powdered sugar
2 tablespoons milk
Instructions
Beat butter and shortening together with an electric mixer in a large bowl until light and fluffy.
The mixture should be noticeably lighter in color. I let mine beat for quite awhile.
Beat the vanilla extract into the butter mixture. Add sugar, one cup at a time, beating on medium speed until fully incorporated.
Add milk, one tablespoon at a time, beating on medium speed until fully incorporated and frosting is nice and smooth.