I have a confession to make.
I am absolutely, positively, terrified of the grill. This may seem kind of strange since I'm married to a man of the flame, who I actually like to call my "Big Green Egg-head." My husband loves to grill so much that we actually have TWO grills. One is the Big Green Egg, or B.G.E. as I refer to it, plus our gas grill. And I'm afraid of them both!
Mostly, I just haven't been trained on how to use the grill on my own properly, so I just avoid it. That's why I always like a burger that tastes just as good cooked indoors as one hot off the backyard grill. And y'all, these turkey burgers are IT!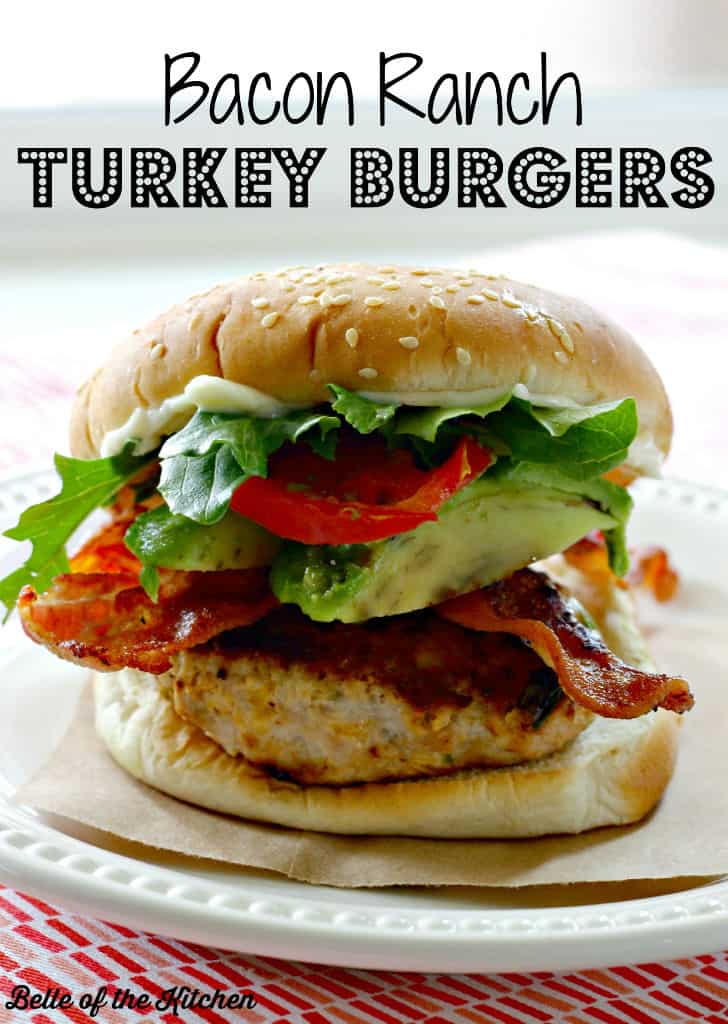 If you hear "turkey burger" and think "flavorless," this recipe will TOTALLY change your mind! These are SO delicious, and I would take one of these over a beef burger ANY day. My husband really enjoys these, too, and our (almost) 4 year old eats them with no complaints.
If you would prefer to make these using beef, you totally can! Just sub the beef for the turkey, and keep everything else the same.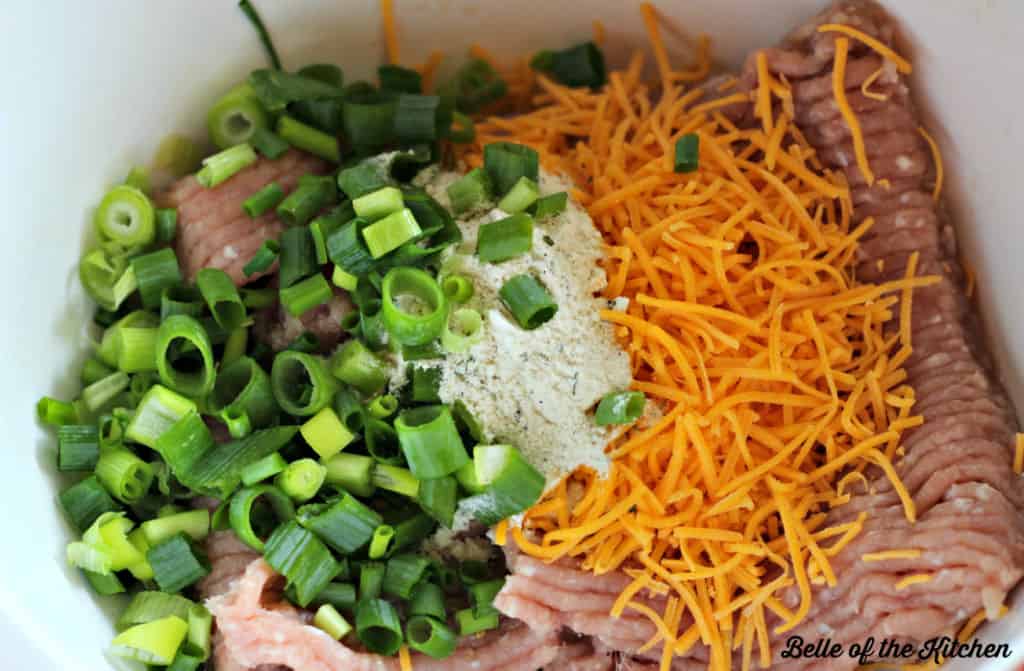 Just mix the ingredients all together in one big bowl and shape into patties. I use a 19 oz. package of ground turkey and I usually make about five burgers. Make sure you use 93% lean! The 99% will turn out too, dry. Trust me on this. 🙂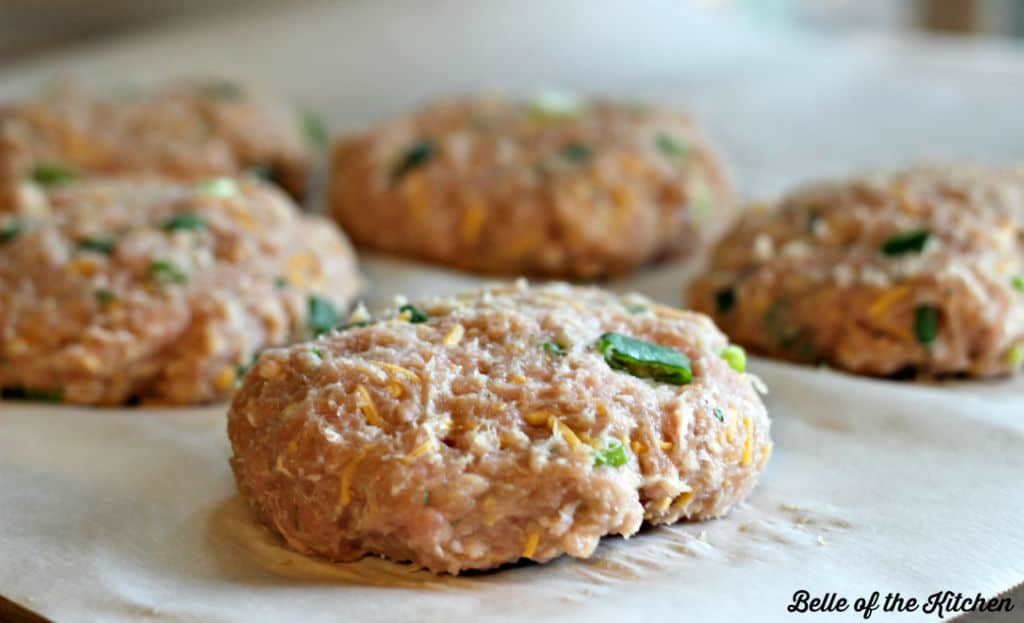 I cook mine in a skillet over medium-low heat for about 7-8 minutes per side. In the last minute of cooking, add some cheese if you'd like, and cover the pan with a lid to help the cheese get nice and melty. Top with some cooked bacon and any other toppings your heart desires! I added some lettuce, tomato, mayo, and a few slices of avocado to mine.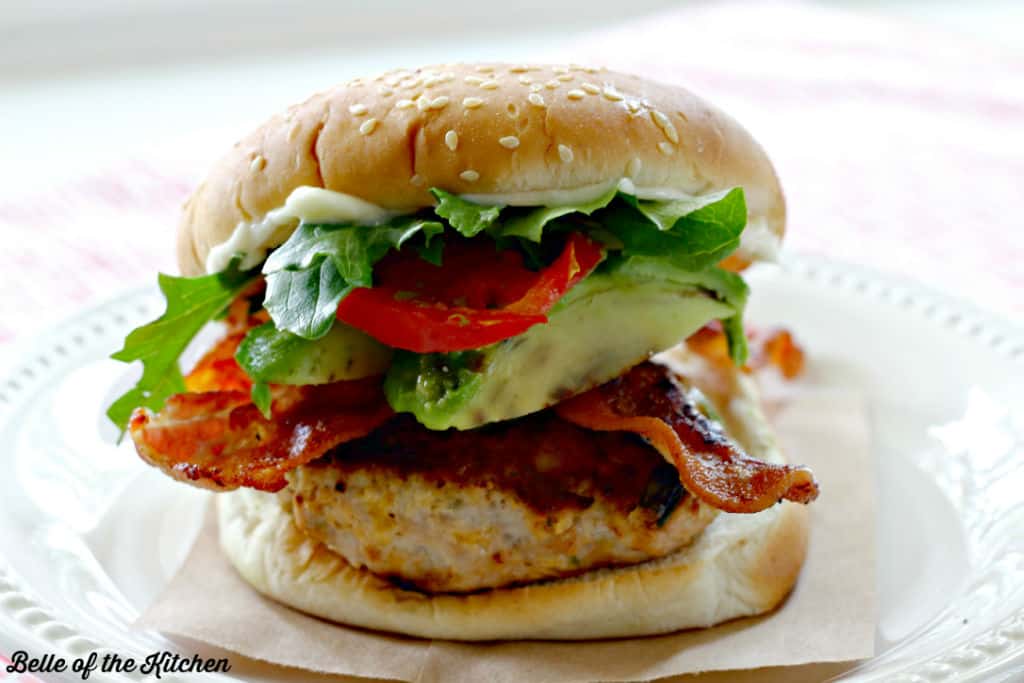 Mmmm…now that looks like a plate full of summer. Even without the grill marks. 😉 Hope you're all having a fabulous week!
Bacon Ranch Turkey Burgers
Ingredients
19 oz. package 93% lean ground turkey
1 (1 oz.) packet ranch dressing mix
⅓ cup chopped green onions
½ cup shredded cheddar cheese
5-6 slices bacon, cooked until crispy
buns and desired toppings
Instructions
Mix together ground turkey, ranch dressing mix, green onions, and shredded cheddar in a large bowl until well combined. Shape into 5-6 patties.
Heat a large skillet over medium-low heat. Add patties to skillet and cook for about 7-8 minutes per side, or until cooked through.
Serve on buns and top with cooked bacon and any other desired toppings.