Raise your hand if you indulged a bit much over the weekend. I know I have my hand up! We had a great 4th of July weekend, but it was definitely filled with lots of deliciously-bad-for-you food choices. But I'll admit, I enjoyed every morsel! 😉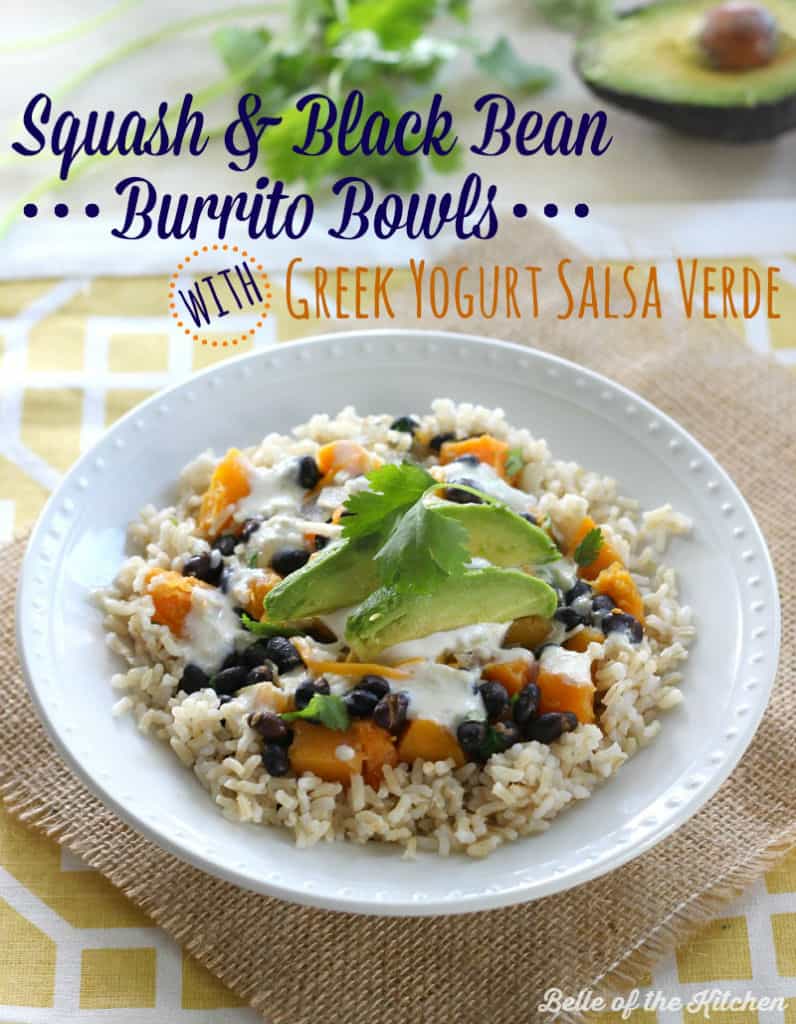 If you're looking to get back on track this week, these Squash and Black Bean Burrito Bowls make for a delicious and healthy dinner option. They are gluten-free, meatless, low-fat/low-cal, yet still perfectly filling. Top them off with the Greek Yogurt Salsa Verde and you've got an amazing meal!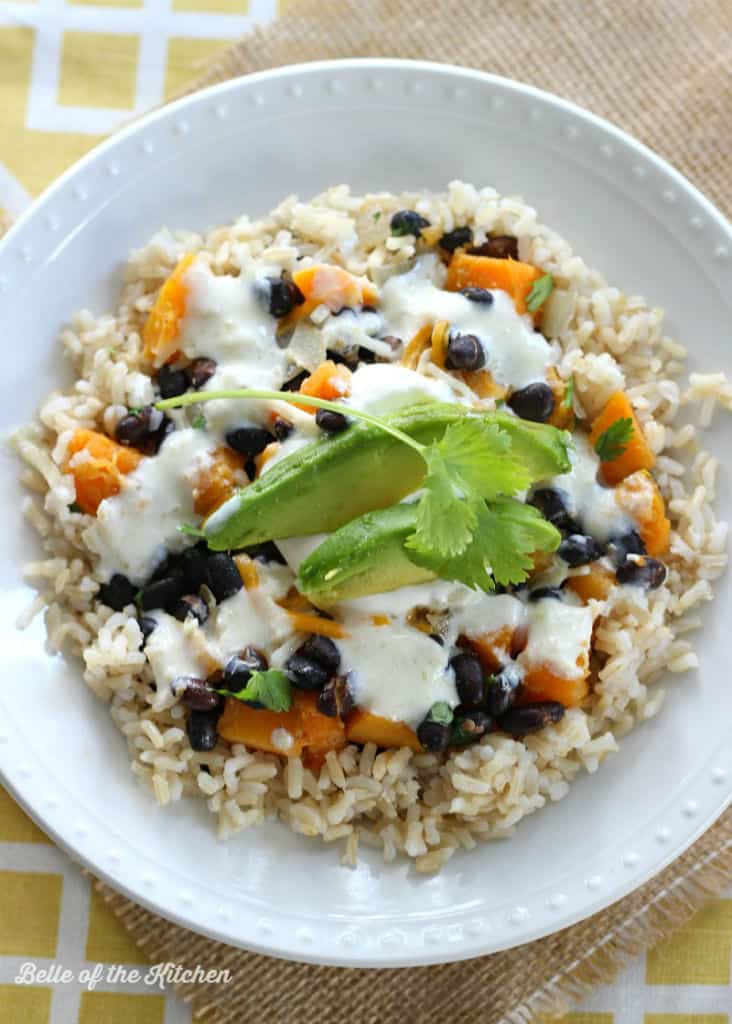 I've also made these as enchiladas, as written over at Yummy Mummy Kitchen. Their recipe gave me the inspiration to make these into burrito bowls like I used to get from Chipotle. Ahhh, I miss Chipotle! We SO need one out here in Hawaii. That and Chik-fil-a. Oh, I best not get started on this topic…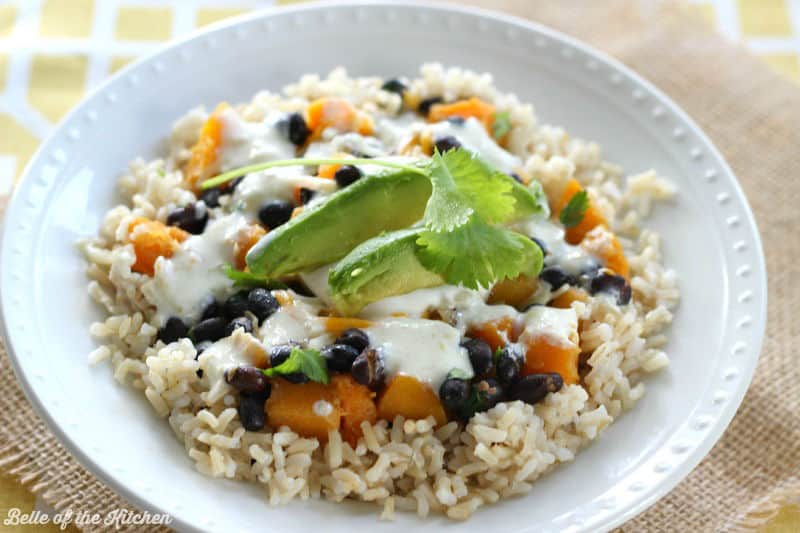 You can add other ingredients or toppings to this as you like. Next time I might add some corn and tomatoes. I love it with some sliced avocado on top, too.
Hope you enjoy.

Squash & Black Bean Burrito Bowls with Greek Yogurt Salsa Verde
Ingredients
1 TB butter
½ cup onion, diced
2 cups butternut squash, cubed and cooked (I used a package of frozen organic squash)
¼ cup cilantro, chopped
1 (15 oz) can black beans, drained and rinsed
¼ cup plain Greek yogurt
½ cup green salsa
4 cups brown rice, cooked
shredded Mexican cheese
sliced avocado, for topping
Instructions
If using fresh butternut squash, roast in the oven until soft. Peel and chop into small pieces. I used frozen organic squash and simply cooked it on the stovetop. Also cook the rice according to package directions, or prepare using a rice cooker.
Melt butter in a large skillet over medium heat and cook onion until soft, about 5 minutes. Add in cilantro, cooked squash, and black beans. Stir and cook for another minute or two.
In a small bowl combine the Greek yogurt and green salsa.
Divide the rice evenly between four bowls. Top each with the black bean and squash mixture, then drizzle with Greek yogurt salsa verde. Top with avocado slices and enjoy!
Related posts: