This is a Sponsored post written by me on behalf of CHA! by Texas Pete for SocialSpark. All opinions are 100% mine.
Texas Pete has been a staple in my house for as long as I can remember. My husband loves adding a dash of hot sauce to his meals, especially to his pizza. Some meals just taste a little better when you give them a kick of spice. And now Texas Pete is helping you do just that with their new product, CHA! by Texas Pete!
Texas Pete CHA! is a new kind of sriracha that was released earlier this year. It is unique in that it's not only a condiment, but also an ingredient that can be used in preparing yummy meals thanks to its taste and texture. Its spicy sweetness makes it perfect for adding that special touch to some of your favorite meals. I would LOVE to add some to a big breakfast burrito! Be sure to share some of your favorite recipe ideas usng Texas Pete CHA! I could always use some inspiration. 🙂
Texas Pete hot sauces have been around for many years. We always had some in our pantry when I was a child, and I also remember seeing them on the tables of some of my favorite southern restaurants growing up. Now its popularity is spreading across the US and to other countries. You can find their new Texas Pete CHA! in supermarkets all across the country, plus it can also be purchased online from TexasPete.com.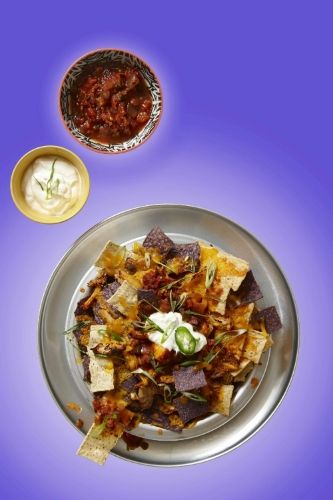 TexasPete.com is a great place to find Recipes using their hot sauces. Their recipe for Vegetarian Sloppy Joes with Black Beans and Texas Pete Chipotle Cream sounds amazing! I love meatless meals with a kick. You can also find some great recipe ideas for Texas Pete CHA! by heading over to CHAddiction.com. There are some cool ideas, like a CHA!vocado Goat Cheese Spread or a recipe for (you're gonna love this one) CHA!CHOS! Go check them out and then be sure to leave me a comment telling me which ones you're most excited to try. 🙂