Hi friends! I have a really great opportunity to share with all of you today, as part of the super fun Lay's "Do Us A Flavor" Contest. You may have tried or seen some of the fun and unique flavors that the Lay's brand has released over the past couple of years, like their Cheesy Garlic Bread Chips, or the Wasabi Ginger Potato Chips from last year. Well, the contest is back again, and this year the Lay's brand is giving away a $1 million grand prize for the best potato chip flavor idea! HEY, that could be your idea!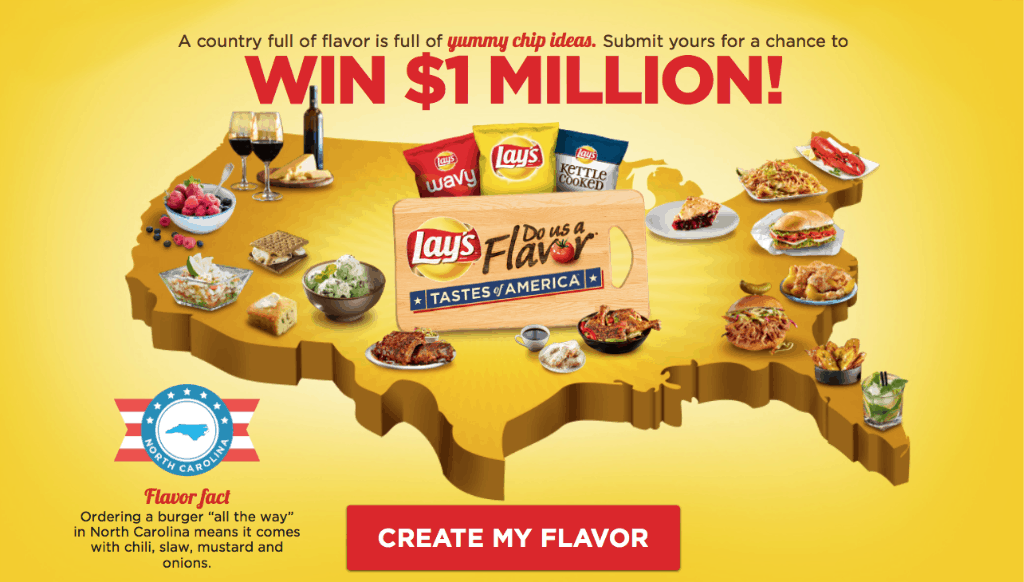 To add a new and fun twist to the contest this year, the Lay's brand is asking fans to also include the location (city/state) that inspired their flavor idea. This brings a unique, and regional flair to the competition, which I am totally excited about. In the United States, there are so many different kinds of foods and flavors to experience, which is hands-down one of my favorite reasons for travelling! 😉
As many of you know, my family is currently living in the beautiful state of Hawaii, which has opened our eyes (and tummies) to some of the coolest, most unique types of cuisine I have ever seen! Being from Georgia, much of the food I make in my own kitchen has a more southern style. But after living in paradise for the past couple of years, I've started incorporating more Asian and Hawaiian flavors into my cooking, too.
When trying to decide what kind of chip I wanted to submit for the contest, I decided to call upon my experiences here on the islands and all of the local food that we have sampled. A few specific Hawaiian dishes stuck out in my mind, one of which was "Poke" (pronounced po-keh) which is a salad made from raw fish, veggies, shoyu, sesame oil, and more. As delicious as it is, I wasn't sure how well it would translate into a chip.
I also considered the Loco Moco (a scoop of rice topped with a hamburger patty, fried egg, and brown gravy), Spam Musubi (a sushi roll made with Spam), and the infamous Kalua Pork. But I finally decided on something a little bit simpler, and that actually holds special memories for our family here in Hawaii: the Malasada.
Malasadas (aka: Portuguese donuts) are glorious pieces of dough that have been deep fried, then covered with sugar. You can get them plain, or with yummy fillings like custard, guava, haupia (coconut), or dobash (chocolate). They hold an extra special place in my heart because the first time I ever had one was the day we brought our newborn daughter home from the hospital. On our drive home, we decided to stop at a Malasada truck and pick up a big box filled with the different flavors. It was a wonderful (and delicious) way to celebrate her arrival.  Since my chip idea is on the sweeter side, I also think it would be fitting if the chips were made from sweet potatoes, and possibly the Okinawan Purple Sweet Potato, which is grown locally here in Hawaii, as well!
So there you have it: my submission to the Lay's "Do Us A Flavor" contest is the "Malasada Chip," for a sweeter, Hawaiian take on snacking. But now, the Lay's brand wants to know what YOUR big idea is! You can submit your idea on the Lay's contest website, or through their social media on Twitter and Facebook. You can even enter via your cell phone by texting FLAVOR to CHIPS (24477)!
In order to enter, you must provide: your name, the name of the flavor you are submitting (with up to three ingredients), the chip style, the city and state that inspired your submission, and a brief description/inspiration story for your chosen flavor. For complete details and official rules, visit the contest here.
I was selected for this opportunity as a member of Clever Girls and the content and opinions expressed here are all my own.