This shop has been compensated by Collective Bias, Inc. and its advertiser. All opinions are mine alone. #CraftYourCool #CollectiveBias
Sparkling Pineapple Passion Tea – If you like Tazo® Passion Tea, then you will love this refreshing twist on your favorite drink!  Made with three simple ingredients and perfect for sipping on this summer.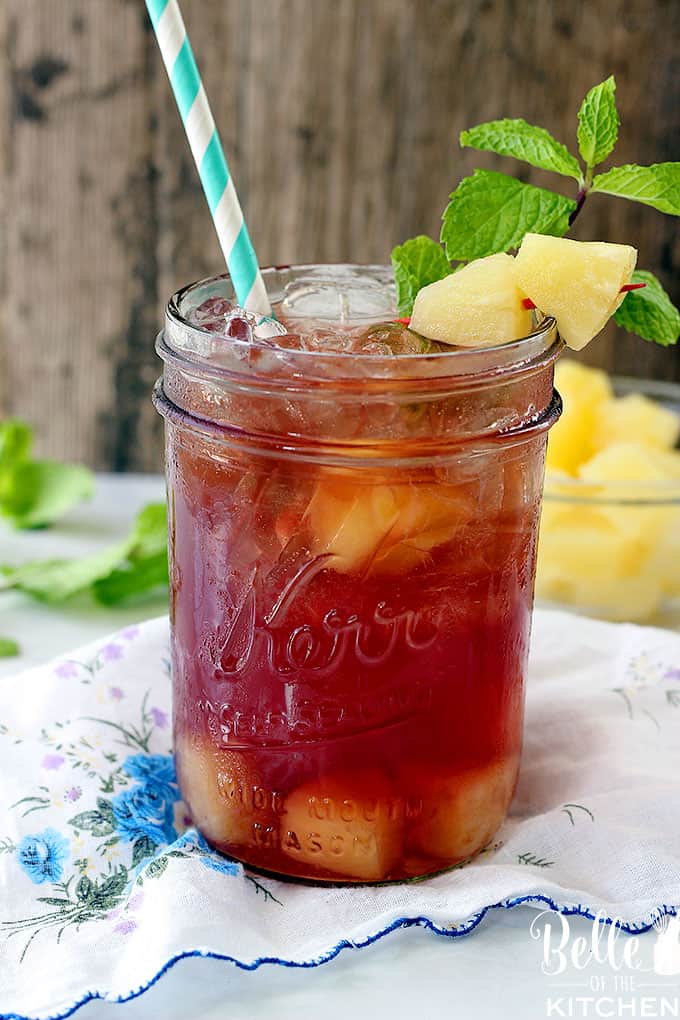 Hey there y'all and Happy Tuesday! It has been seriously hot here in Texas lately, and let me tell ya, that humidity sure isn't doing my hair any favors! I'll probably be sporting a permanent messy bun from here through November!
But in spite of the frizzy hair and scorching temps, I couldn't be happier that it's finally summer time. I love the quality time I get to spend with my family, even if it's just sitting on the patio in the evenings watching the sun go down. My husband put in a big patio umbrella recently, so I just sit myself down in the shade with a cold drink in my hand and enjoy relaxing with him by my side. Oh, and when it comes to cold drinks, let me just introduce you to my new favorite; this Sparkling Pineapple Passion Tea!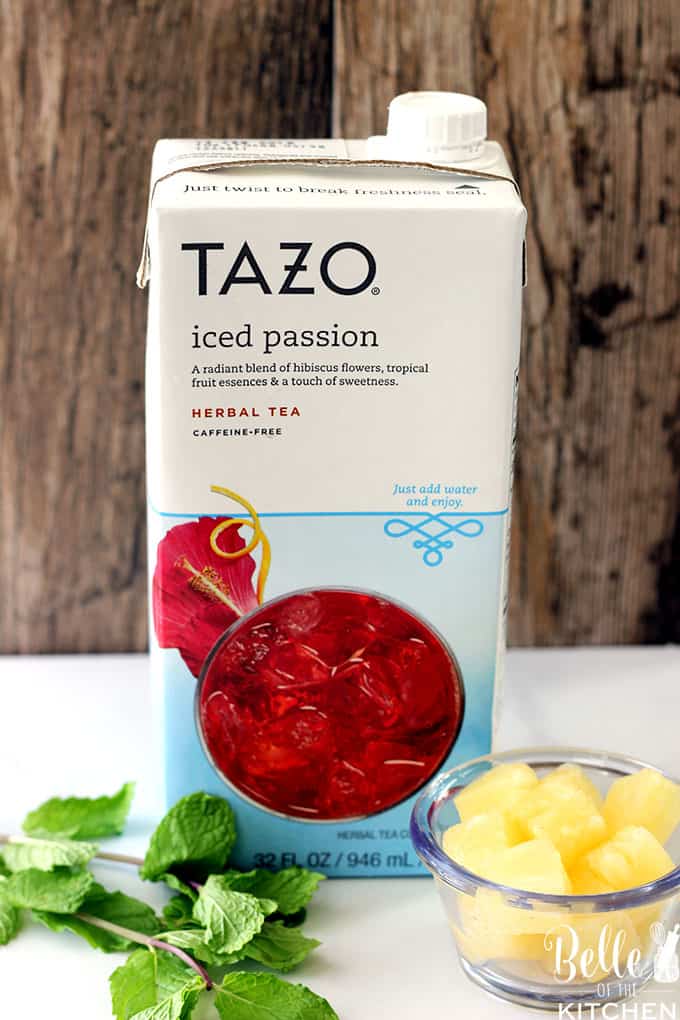 There are many loves in my life. My family comes first of course, but not too far behind them comes my undying love for all things Starbucks®. I'm a coffee addict and drink their coffee daily thanks to their K-Cups that I buy at Walmart.  I also loooooove their tea! My husband and I have been drinking their Passion Tea for a long time now. It's so good and refreshing on a hot day, and I am super excited because it's available in an easy to use concentrated version at Walmart!
I picked up the a 32 oz carton of Tazo® Passion Tea Concentrate on my latest Walmart run. I pop into Walmart on the regular for groceries and other household needs (and wants!), and it's a great place to pick up items for summer time fun, too. While I was there, I also grabbed some pineapple juice, club soda, fresh mint, and some frozen pineapple to make this Sparkling Pineapple Passion Tea. Walmart is always a quick and easy stop for me, and I am thrilled that they sell so many great Starbucks®  and Tazo® products.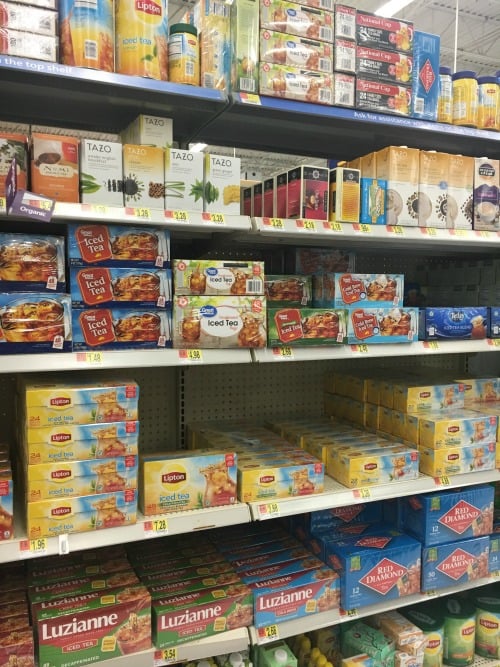 Now let me tell you my favorite thing about this drink. It is ready for you to sip on in less than 1 minute; no joke! It's so quick and easy because with the Tazo® Passion Tea Concentrate, there is no boiling water and setting up tea bags to steep. All you have to do is pour the Passion Tea into a glass, add some pineapple juice, a generous splash of club soda for some fizz, and a little bit of garnish (it makes it more fun!)  and then you can get back to relaxing!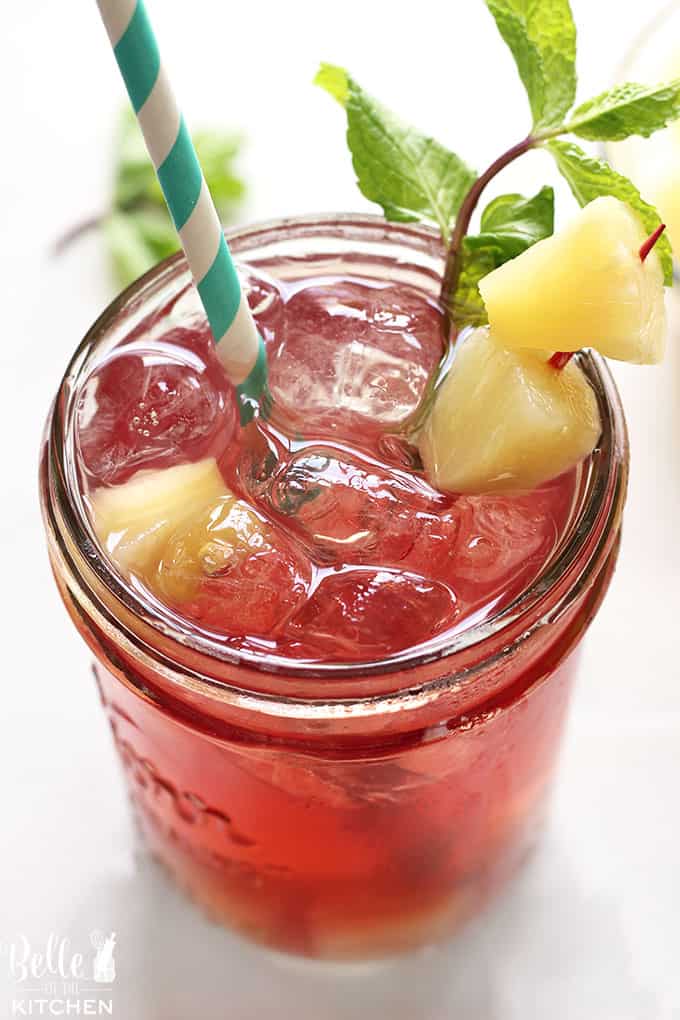 Well if y'all need me, I'll be out back enjoying my "sippable moment" under my big shady umbrella! If I'm lucky, I might even be able to sneak in a few pages from my book out there before the sun goes down. Here's hoping. 😉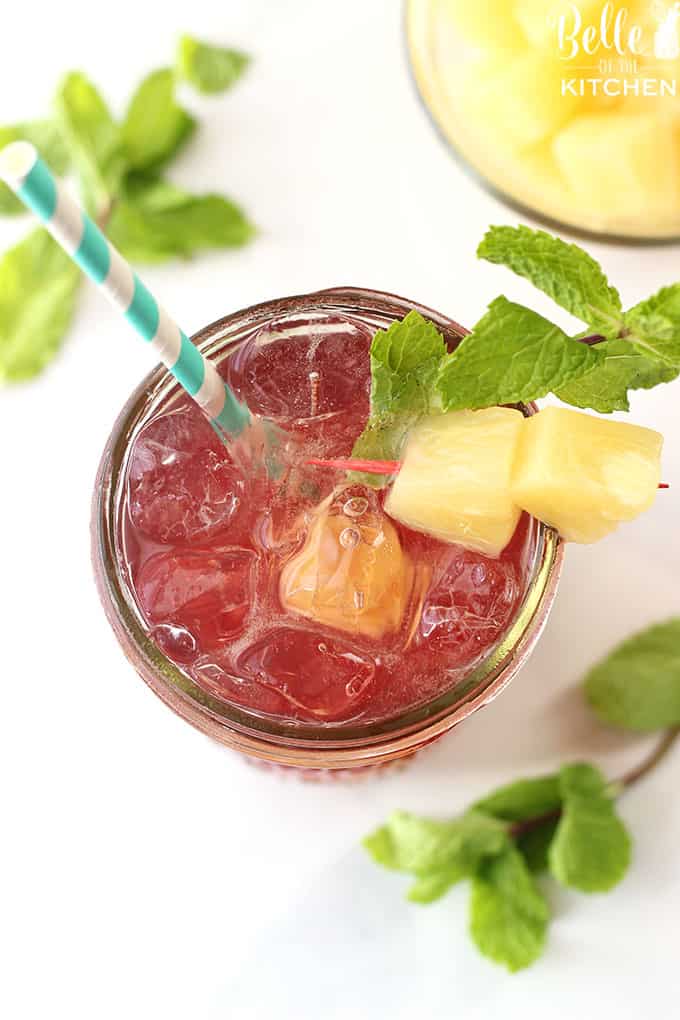 To help you get enjoy your own sippable moment, you can collect 75 Bonus Stars with the purchase of any (3) Starbucks® packaged coffees or K-Cup® pods through 7/10/17. Click HERE for more details!
Sparkling Pineapple Passion Tea
Ingredients
6 oz Tazo® Passion Tea Concentrate
6 oz pineapple juice
2-3 oz club soda
frozen pineapple chunks
mint for garnish
Instructions
Fill a large glass with ice and a few frozen pineapple chunks. Pour in the Tazo® Passion Tea Concentrate and pineapple juice. Stir gently.
Add in the club soda, then garnish with mint if desired. Enjoy!
Related posts: