This Slow Cooker Chili is a family favorite. It's warm and hearty on a chilly night, and tastes great paired with a big, buttery hunk of cornbread.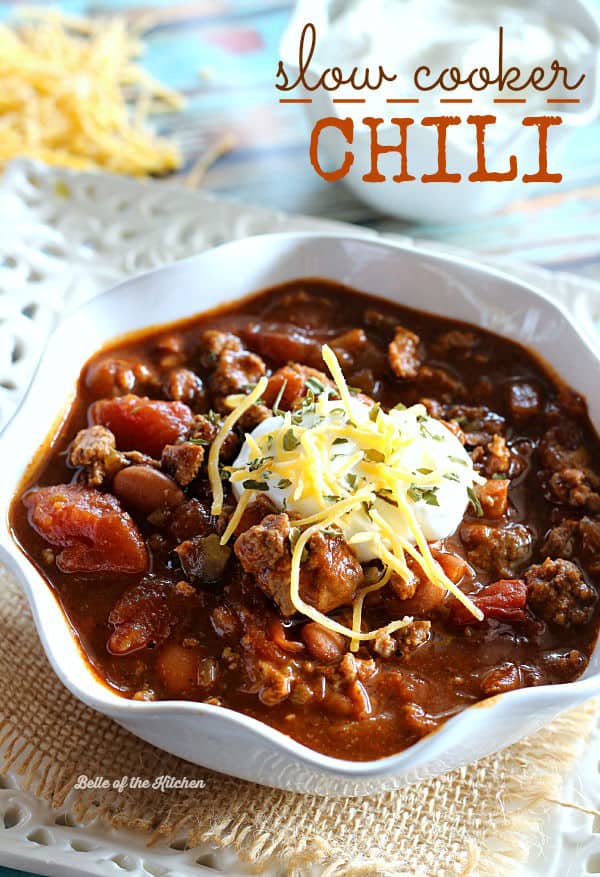 Sorry it was a little quiet around here on the blog last week. My daughter was sick, so I wasn't able to get much accomplished in the kitchen, or really anywhere else in the house!  She's kind of a cuddler by nature, and when she's sick that gets multiplied by about a 1000, so there wasn't much else these two hands of mine were doing. 😉
In other news, I know it's gotten pretty chilly back on the mainland. I saw quite a few pictures last week of the snow, ice, and all around yuckiness that kept hitting everyone, from the north, east, west, and south as well! I won't tease y'all with pictures of our weather, because it's pretty much the same here everyday. I'm not complaining.

But I feel a little helpless out here when I'd really like to do something for so many of my friends, family, and wonderful readers who are dealing with this wintery mess. Many of who even went without power!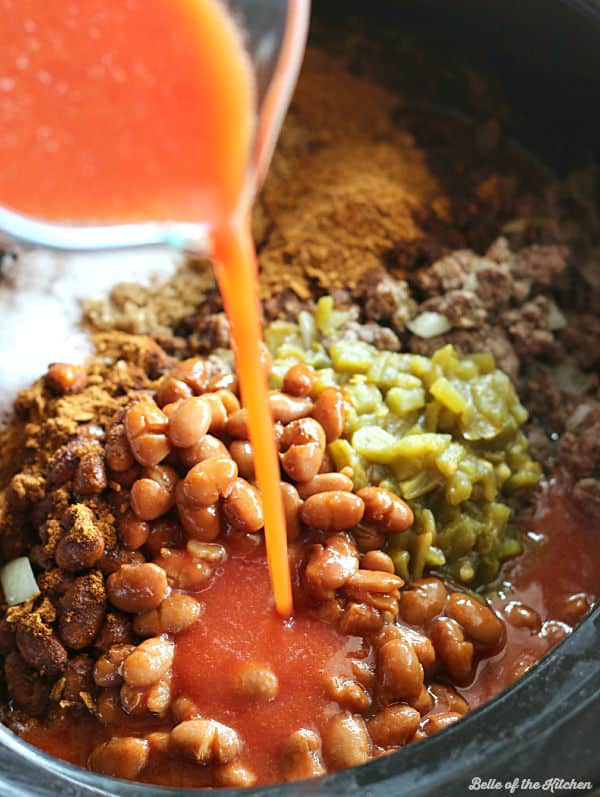 I know it's not much, but I figured I could at least give y'all an easy and warm recipe to help ease the chills. If you're dealing with some frigid temperatures right now, this Slow Cooker Chili is a pretty good cure. I know there are lots of chili recipes out there, and I've tried quite a few of them, but this one is definitely my family's favorite. I actually got the recipe from one of my favorite teacher friends when we were stationed in Kansas. She made it for a monthly potluck that we would have at work, and after eating it, I darn near begged her for the recipe!

I've been making it ever since.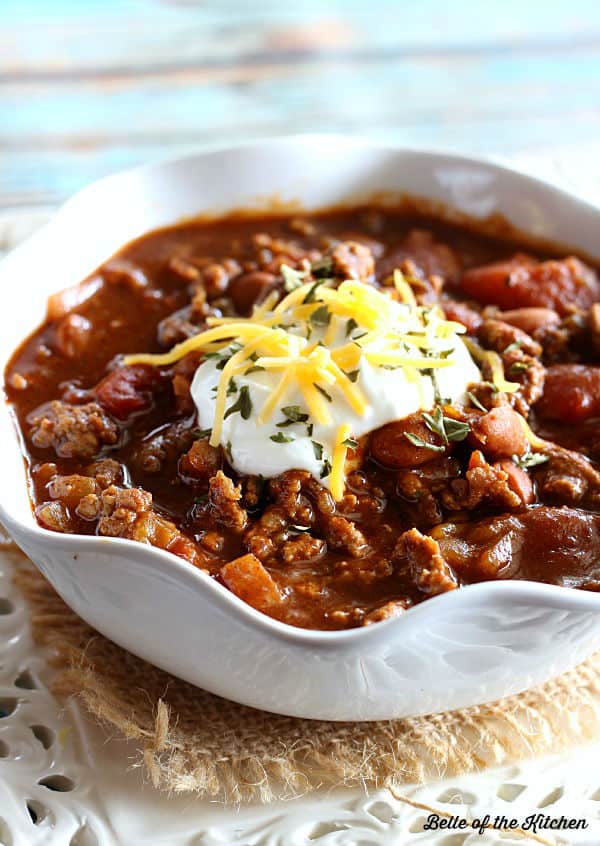 Hope you are able to keep warm where you are! If I could bottle up this Hawaiian sunshine and send it to all of you who are dealing with chilly weather, I'd do it in a heartbeat. Since I'm not really sure how to do that, I'll just cut to the recipe. 😉
Slow Cooker Chili
Ingredients
1½ - 2 pounds ground beef
1 tsp seasoned salt
1 small onion, diced
2 cans chili beans
2 cans diced tomatoes with chili seasonings
1 (4 oz) can diced green chiles
2 packets chili seasoning
¼ cup brown sugar
1-2 TB sugar (optional)
1½ cups tomato juice
Instructions
Brown ground beef with onion and sprinkle with seasoned salt. Drain fat.
Combine beef mixture and all other ingredients in slow cooker and cook on low for 6-8 hours, or on high for 4-5 hours. Enjoy!
Hungry for more soup recipes? You might like these: