Crockpot BBQ Ribs – Break out your slow cooker for these easy, fall-apart, baby back ribs! Made with a homemade rub, sliced onions, and barbecue sauce, these are seriously finger-lickin' good!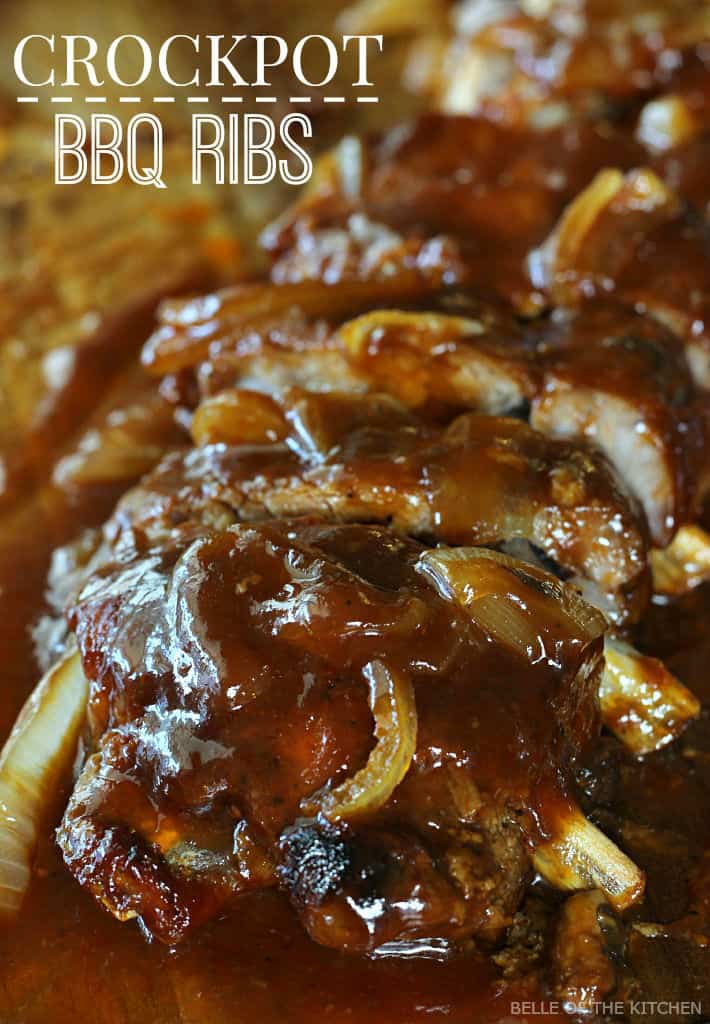 This is going to be a kinda photo-heavy post today, my friends. I just couldn't help myself. I looooooooved photographing these yummy ribs, and when it came time to narrow down my photo choices, I became terribly indecisive. So… more is better, right?!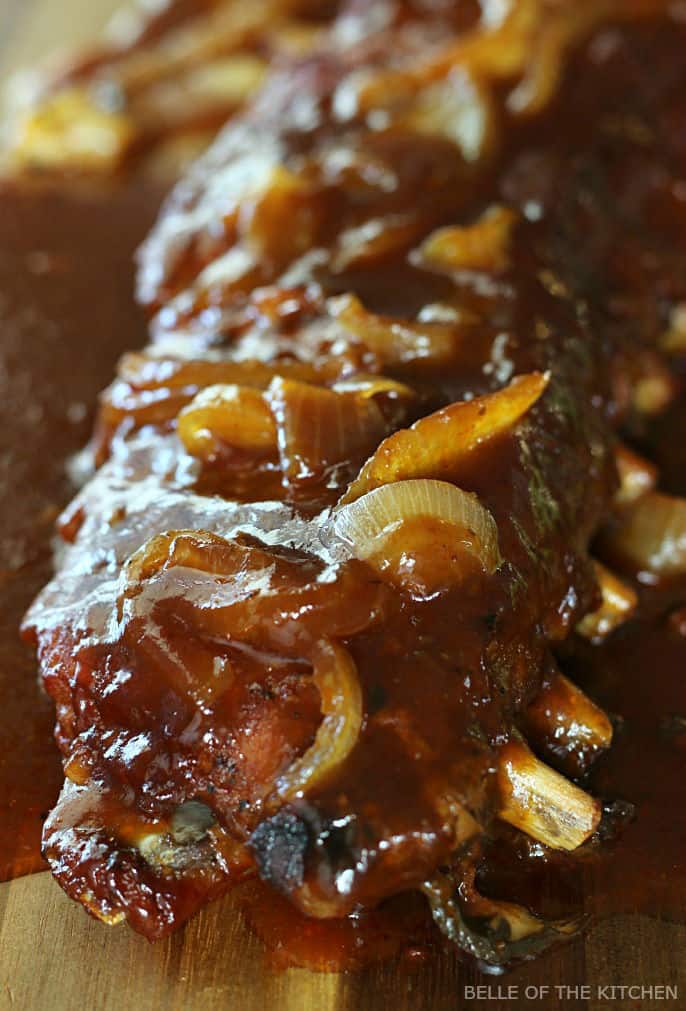 This all starts out with an amazing homemade rub. We use it all the time in our house, especially when my hubby is cooking up something good on his Big Green Egg. He uses it when he smokes a pork butt, which I later use to make Brunswick Stew. Major YUM, by the way!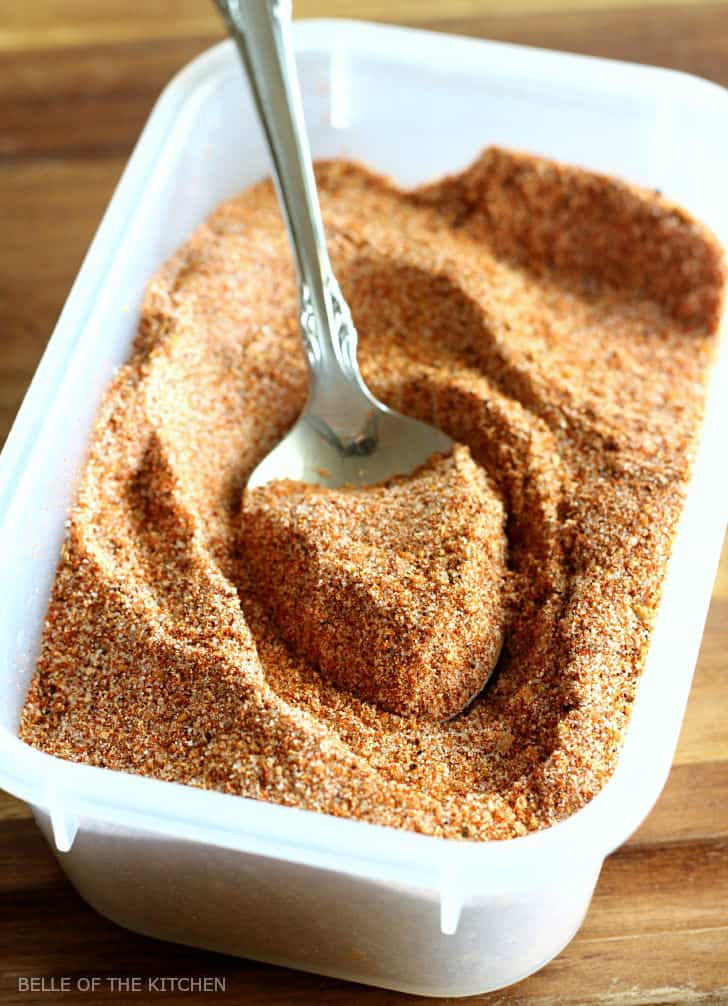 The rub recipe comes from an awesome cookbook called Smoking Meat that my hubby received as a gift from my sister and brother-in-law. I adjust the spice level a bit, since the full amount of cayenne makes it a bit spicier.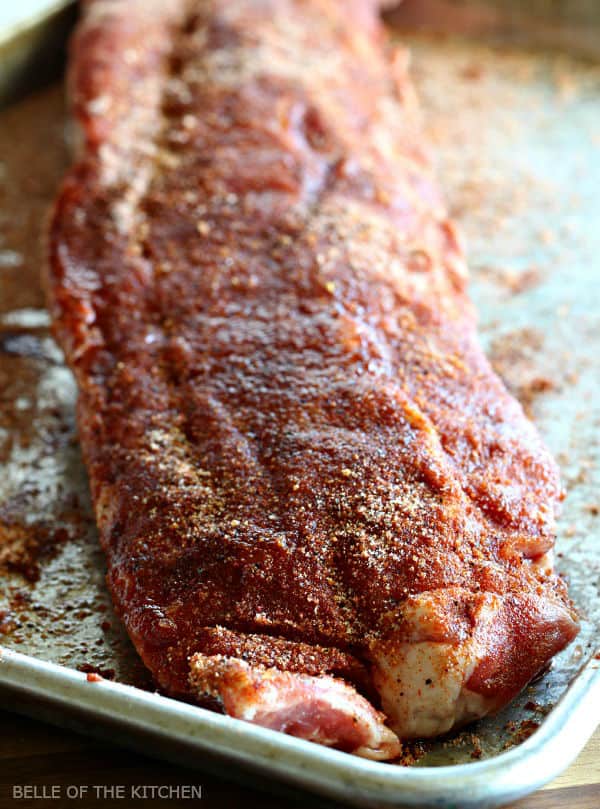 It makes a TON of rub, which is nice, because I just store it in a container and pull it out anytime I need to season some meat for barbecuing or grilling. You can always halve or quarter the recipe if you don't want to have a lot left over. Though, I bet you will like it and want to have more!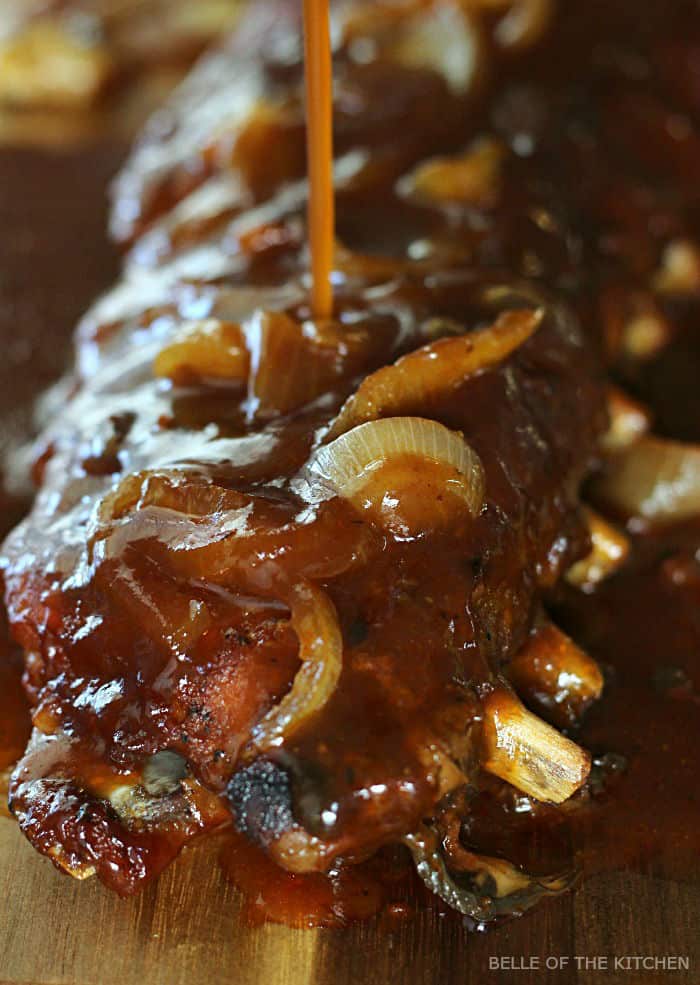 I love to slice ours up and serve it with the onions and leftover sauce from the crockpot. It's SO GOOD! But if you're not big on onions, you can totally leave them out. Or you can just use them for flavoring the meat while it cooks, and then remove them when it's time to eat. Totally flexible.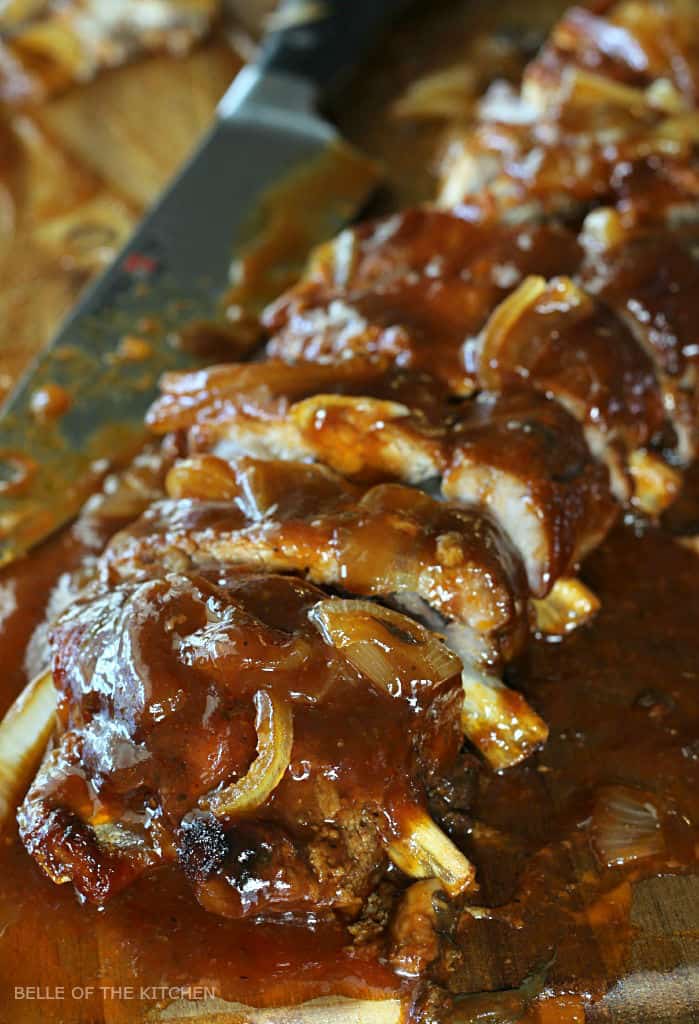 Enjoy!

Crockpot BBQ Ribs
Ingredients
Barbecue Rub (makes a TON; I store and use the leftover rub in other recipes):
1 cup sugar
½ cup paprika
2 TB coarsely ground black pepper
2 TB lemon pepper
2 TB kosher salt
2 TB chili powder
2 TB garlic powder
2 TB onion powder
1 TB cayenne pepper
Ribs:
3-5 pounds of baby back ribs
½ large onion, sliced
2-3 cups your favorite barbecue sauce
Instructions
Combine rub ingredients and mix well. Any leftovers can be stored in an airtight container for later use.
Liberally sprinkle all sides of the ribs with the rub and push it into the meat. Place ribs in the crockpot, standing up, with the meaty side against the wall of the crockpot. Place sliced onions in the open center of the crockpot. Pour barbecue sauce over both sides of the ribs.
Cook ribs for 4 hours on high heat, or for 6-7 hours on low. Slice ribs and serve with onions and sauce from crockpot. Enjoy!