This Bacon Chicken Corn Chowder is the ultimate comfort food for all of those chilly evenings to come. Loaded with veggies, chicken, cheese, and smoky bacon, you may find yourself licking the bowl clean!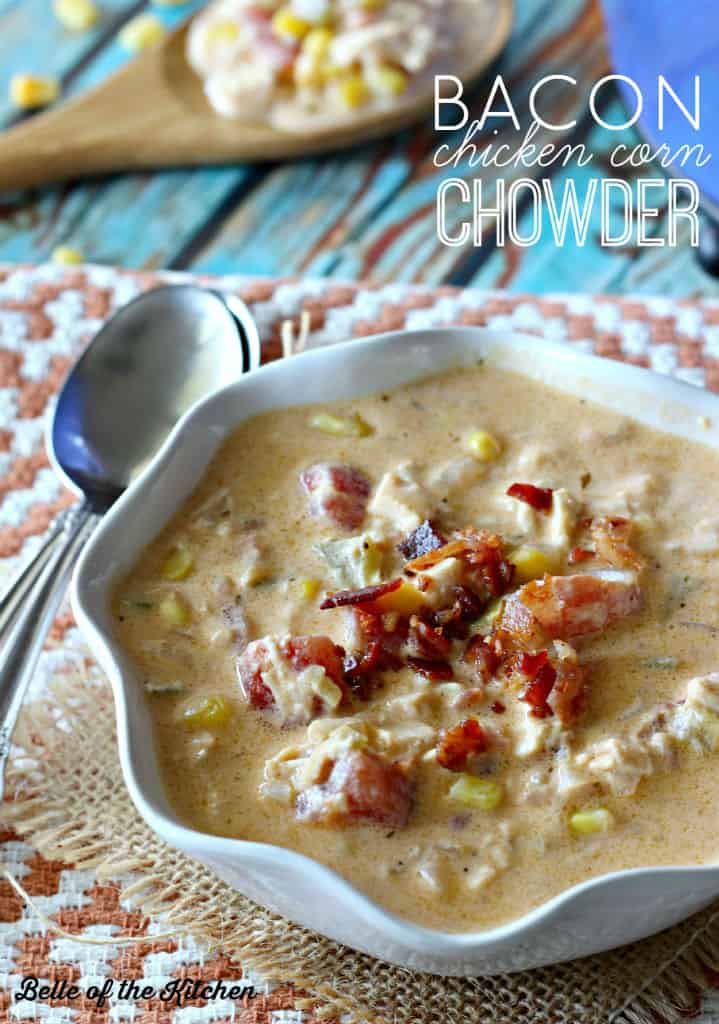 Happy Tuesday everyone! October is really chugging along. I honestly can't believe that we are already halfway through the month! I know my son is excited about that, since it means we are getting closer to Halloween. He asks me almost every single day if Halloween is tomorrow. And ya know, I'm looking pretty forward to it, too. 😉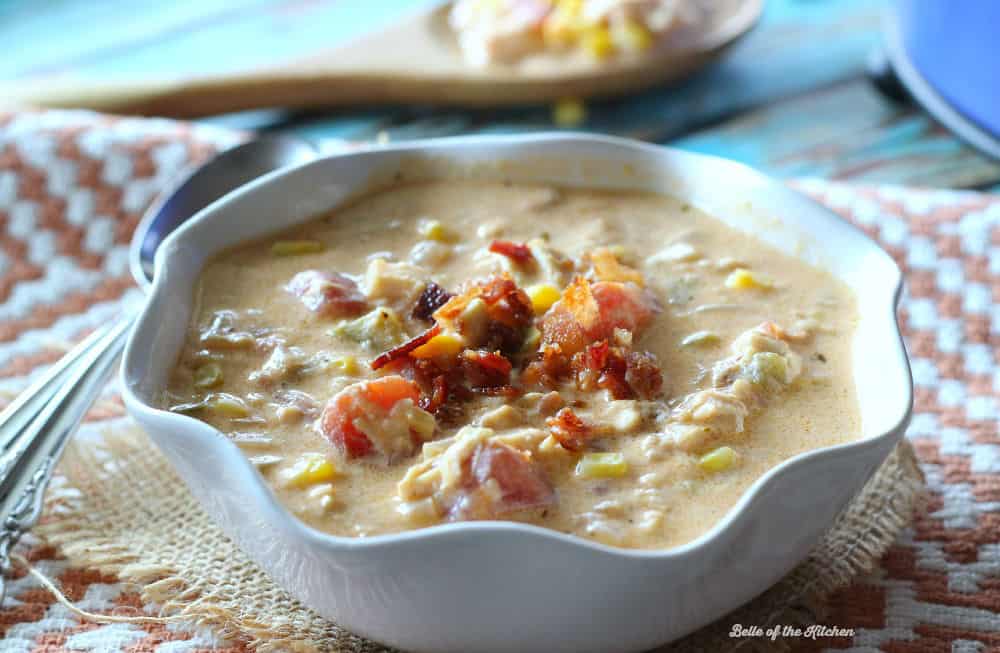 Speaking of Halloween, how many of y'all have started getting some chilly weather? I know when Halloween is just around the corner, those brisk fall temperatures can start to sweep in depending on where you live. I used to love this time of year when we were living in Kansas. Fall became my favorite season when we were there, mostly because of how perfectly it's represented. The cooler weather, the leaves, football, and all of the super fun farm activities. There was this awesome farm near where I used to teach and take my kindergarteners to each fall. I SO wish I could take my own kids to it now. Picture all of the classic farm activities: playing in a big wagon full of corn kernels, picking out a pumpkin, climbing on huge rolls of hay, walking through a corn maze, hay rides…you name it, they had it. I've been to a few different places since then, but none of them seem to measure up. If you're in north central Kansas, check out Browndale Farms. It's AWESOME!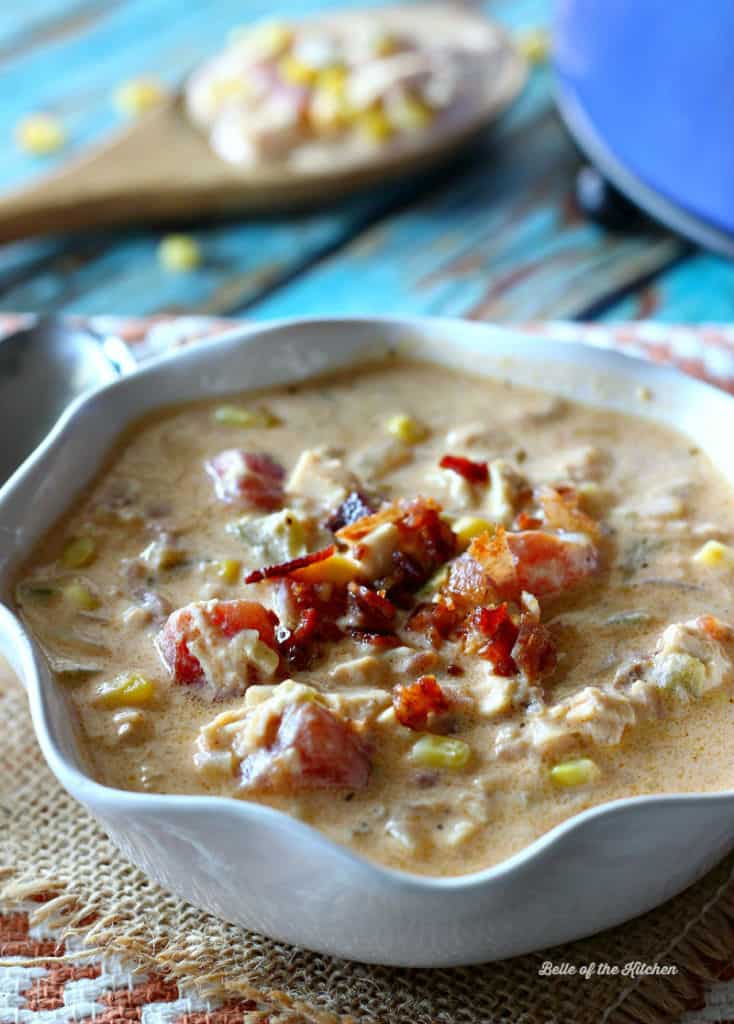 Since it's fall and all, it's also soup weather! I made this yummy Bacon Chicken Corn Chowder as my own little way to usher in fall, even if it doesn't really feel that way out here in Hawaii! This chowder is thick and rich, and is sure to please every little eater at your table. My little guy gobbled this up and asked for seconds. I'd say it was a success.

Bacon Chicken Corn Chowder
Ingredients
2 TB butter
1 medium yellow onion, diced
½ green pepper, diced
½ red pepper, diced
4 oz. cream cheese, softened
2½ cups chicken broth
1½ cups half and half
1 (14.5 oz) can diced tomatoes with green chiles
1 cup frozen corn
1 tsp cumin
½ tsp garlic powder
salt and pepper, to taste
2 cups chopped and cooked chicken
1 cup sharp cheddar cheese, shredded
3-5 slices bacon, cooked and chopped
Instructions
Melt butter in a large soup pot over medium-high heat. Add onion and peppers and cook until soft, about five minutes.
Reduce heat to medium and stir in cream cheese, chicken broth, half and half, diced tomatoes, corn, cumin, garlic powder, and salt and pepper. Cook until cream cheese is melted and soup is heated through, about 10-15 minutes.
Stir in chicken, cheddar cheese, and bacon. Simmer over low heat until ready to serve.
Looking for more yummy soup recipes? You might like these: