Kale and White Bean Soup with Smoked Sausage
So after we pretty much inhaled that pie from earlier this week, I thought it might be a good idea to put some healthy food back into our diet. This soup was a great way to do just that.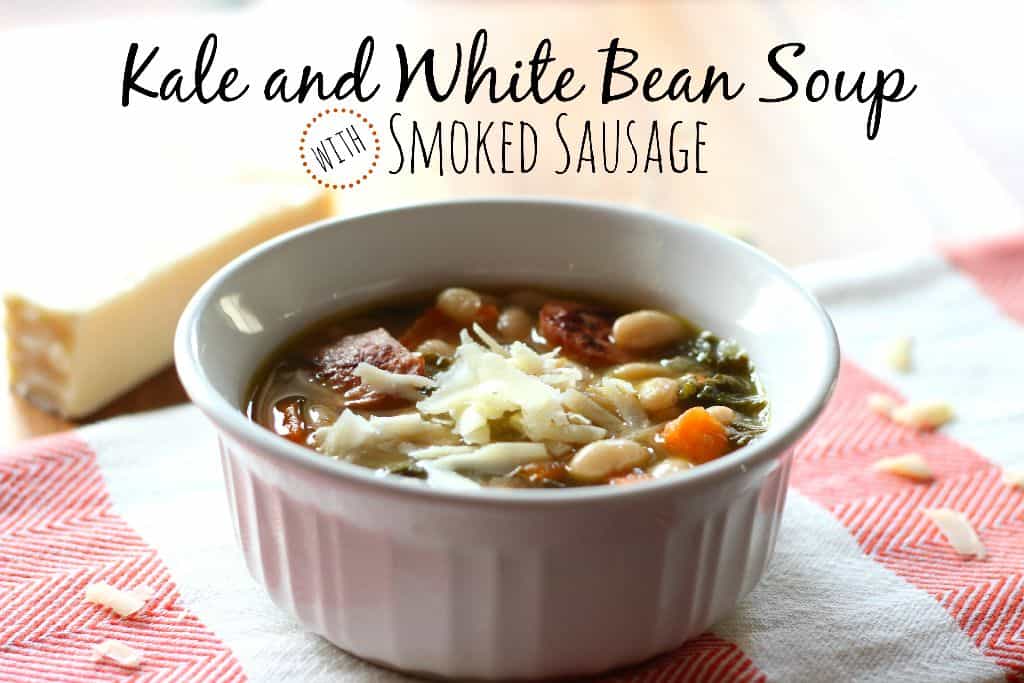 I have really come to love kale, and have enjoyed finding new ways to use it. I love it in smoothies, salads, and now in soups!
It seems like there has been a lot of yucky winter weather all over the mainland US the past couple of days. My husband and I are from Georgia and if you've seen the news, the Atlanta area has been hit in a terrible way. People stranded on the interstate, babies being born in cars, children and teachers spending the night in their schools… just awful! Thankfully our families are safe and sound, but there are still so many people stuck out there in that mess. Prayers all around for the peach state today.
If you're cooped up at home because of the snow and nice, this soup is a great way to warm up. It does take a little time to prepare, but it is SO worth it. Full of flavor and very nutrient-dense, it's the perfect solution to the winter time blues.
A good chunk of the time that goes into making this comes from soaking the beans. At least that part is mostly hands-off, though!
Start by putting your beans in the bottom of a pot and adding about 2 inches of water. Bring to a boil, then remove from heat and allow to soak for an hour.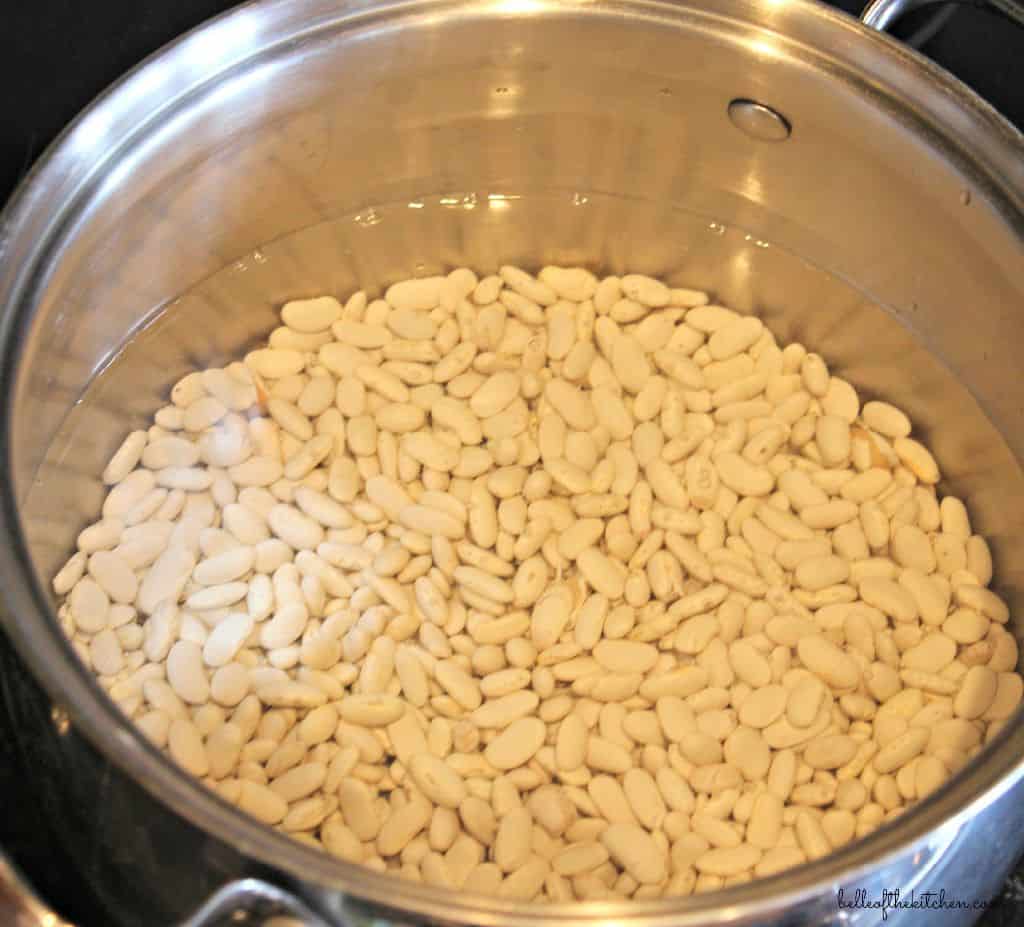 Drain and rinse the beans and set aside. In a large 8 quart soup pot, cook the onions in a couple tablespoons of olive oil. Add garlic, cooking for another minute. Add in beans, broth, a quart of water, salt, pepper, rosemary, bay leaf, and parmigiano reggiano cheese rind.
Now, if you're like me and have never had to add a rind of cheese to a recipe, you might be thinking, "Say what?" Well, let me tell you, it is so delicious and adds such amazing flavor. Here's a little pic of the chunk that I added: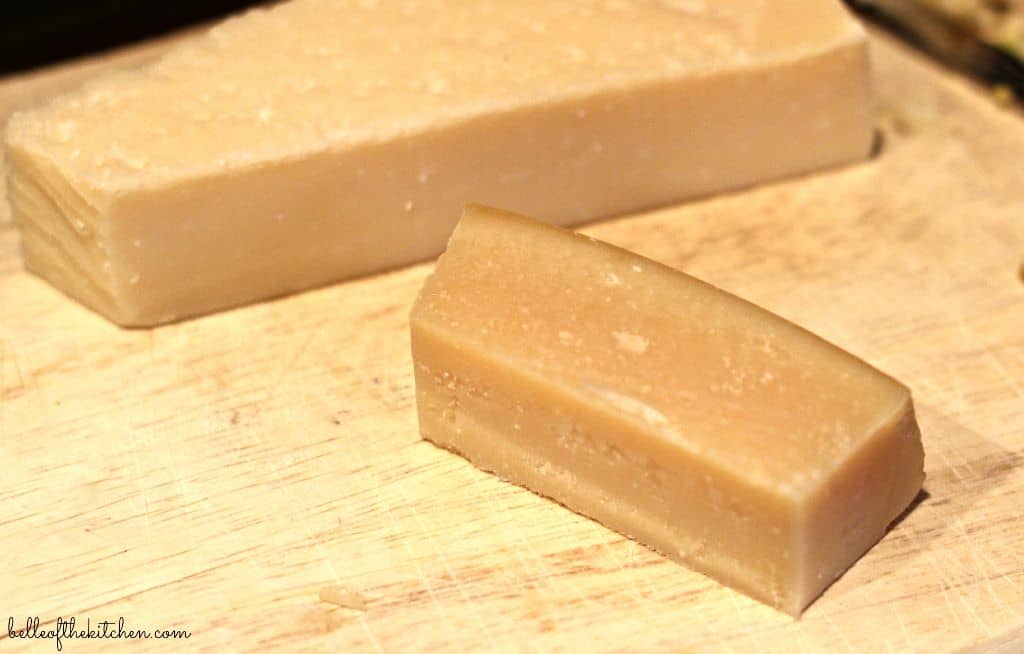 It will break down a little while the soup is cooking, but a big hunk will still remain once it's finished. Just remove it, along with the bay leaf, before storing leftovers.
Now let all that goodness simmer on the stovetop for another hour, until the beans have softened. Once softened, add in the carrots and cook for about 5 minutes, until tender. Finally add in the chopped kale and one more quart of water.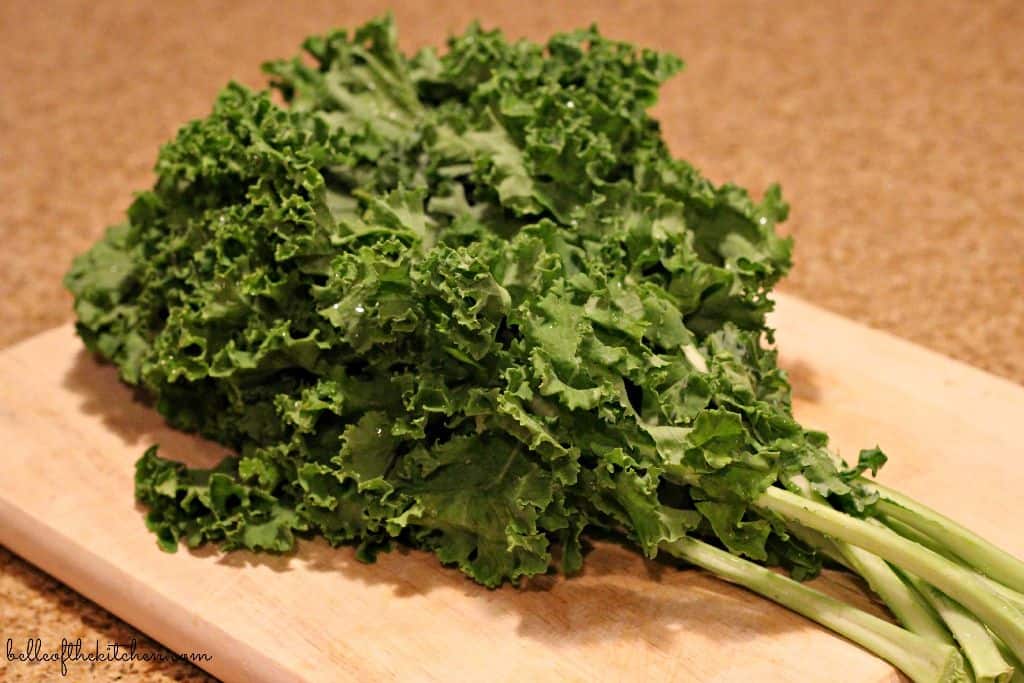 Cook for 10-15 minutes more until all veggies and the beans are cooked through.
Lastly add in the cooked smoked sausage.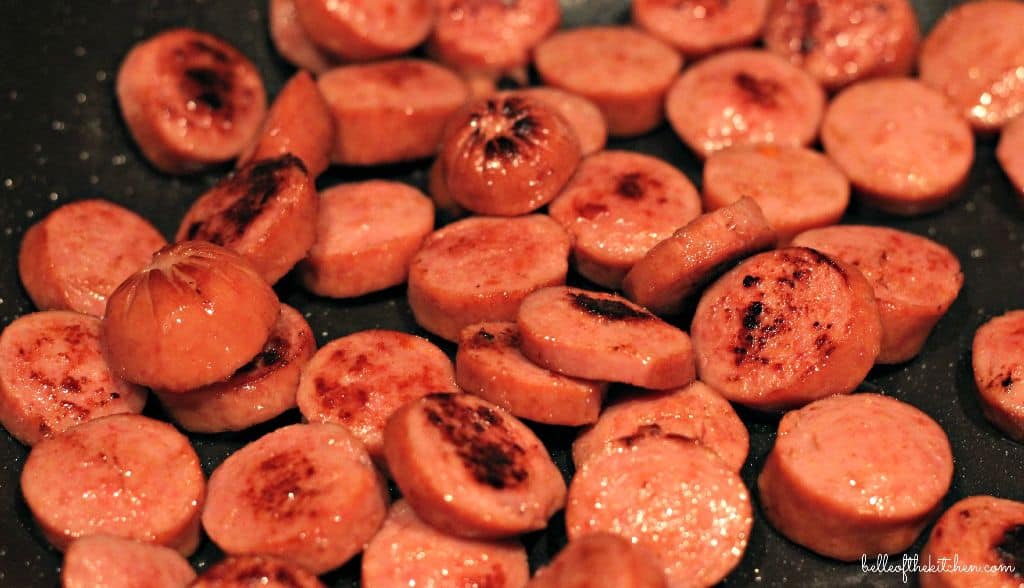 Stir it up and adjust salt and pepper to taste. Mmm…it's so good with a big chunk of crusty bread and some shredded parmigiano reggiano on top.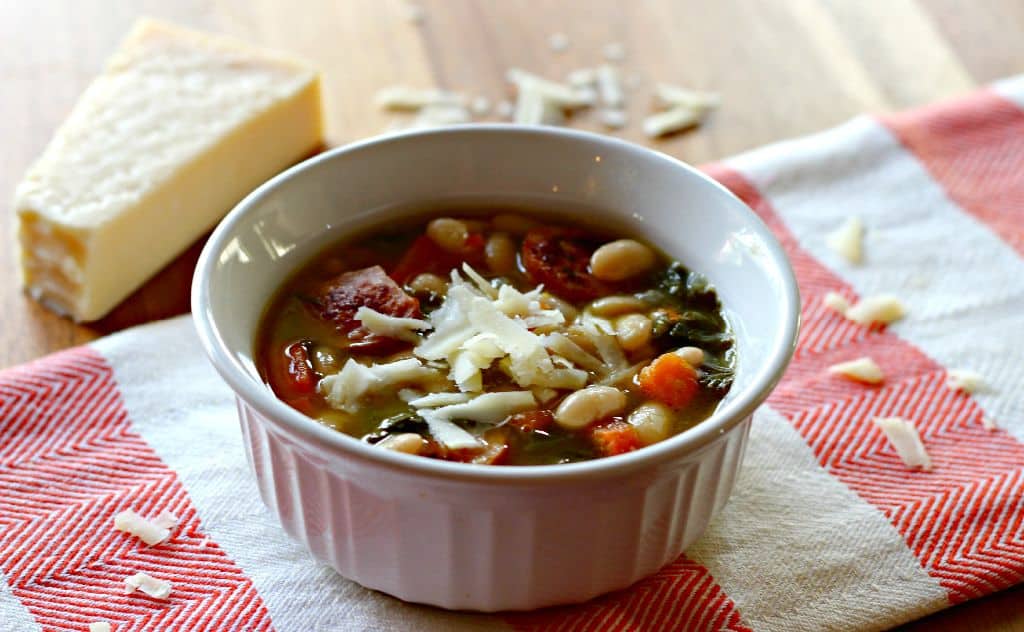 Here's to a warm rest of the week. Stay safe out there, mainland friends!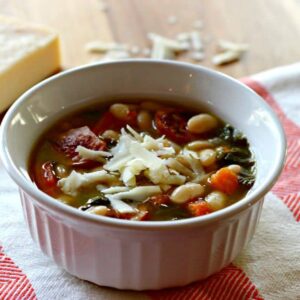 Kale and White Bean Soup with Smoked Sausage
This Kale and White Beans Soup is so hearty and delicious. The savory smoked sausage gives the soup tons of flavor, too.
Ingredients
1 lb dried white beans such as Great Northern,, cannellini, or navy
2 onions,, coarsely chopped
2 tablespoons olive oil
4 garlic cloves,, finely chopped
5 cups chicken broth
2 quarts water
1 3- by 2-inch piece Parmigiano-Reggiano rind
2 teaspoons salt
1/2 teaspoon black pepper
1 bay leaf, (not California)
1 teaspoon finely chopped fresh rosemary
1 lb smoked sausage, sliced crosswise 1/4 inch thick
6 carrots, halved lengthwise and cut crosswise into 1/2-inch pieces
1 lb kale, (I used curly, stems and center ribs discarded and leaves coarsely chopped)
Instructions
Cover beans with water by 2 inches in a pot and bring to a boil. Remove from heat and let stand, uncovered, 1 hour. Drain beans in a colander and rinse.

Cook onions in oil in an 8-quart pot over moderately low heat, stirring occasionally, until softened, 4 to 5 minutes. Add garlic and cook, stirring, 1 minute. Add beans, broth, 1 quart water, cheese rind, salt, pepper, bay leaf, and rosemary and simmer, uncovered, until beans are just tender, about 1 hour.

While soup is simmering, brown sausage in batches in a heavy skillet over moderate heat, turning, then transfer to paper towels to drain.

Stir carrots into soup and simmer 5 minutes. Stir in kale and remaining quart water and simmer, uncovered, stirring occasionally, until kale is tender, 12 to 15 minutes. Add in smoked sausage and season soup with salt and pepper.
Calories: 457kcal, Carbohydrates: 48g, Protein: 23g, Fat: 20g, Saturated Fat: 5g, Cholesterol: 40mg, Sodium: 1675mg, Potassium: 1713mg, Fiber: 10g, Sugar: 4g, Vitamin A: 13305IU, Vitamin C: 83.5mg, Calcium: 265mg, Iron: 7.8mg
This site contains affiliate links, if you make a purchase through them, we receive a small commission.