This post was sponsored by Tastefully Simple as part of their Project Simplicity Program.
All opinions are mine alone.
Artichoke and Spinach Ravioli Bake – A creamy and delicious sauce from Tastefully Simple comes together with fresh spinach, mozzarella, and cheesy ravioli. This is an easy, comporting meal the whole family will love!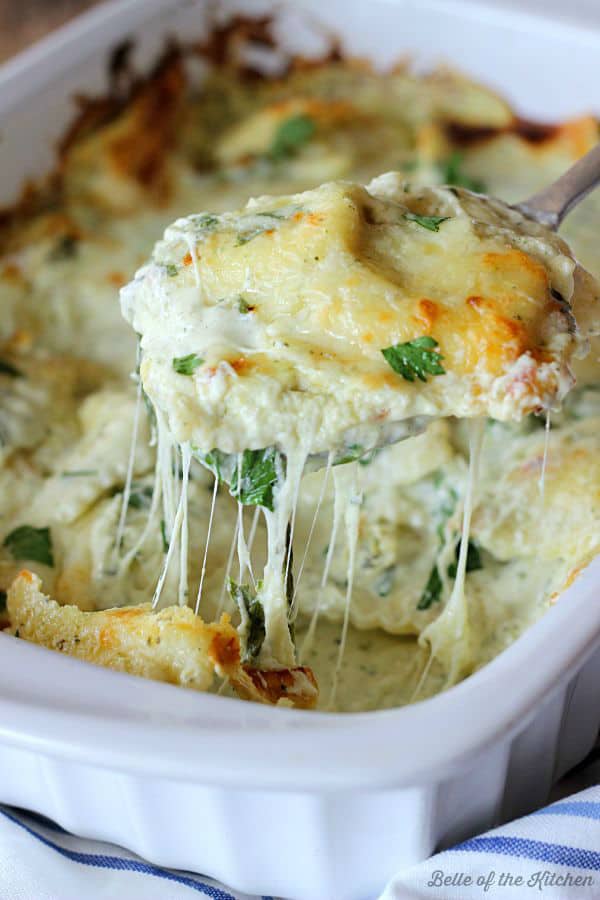 My son is officially a kindergartener now! He started school last week and I was a bit of an emotional wreck there for a couple of days. He's been so enthusiastic about the whole thing, and has been coming home every day wanting to play school. He takes his backpack, lunchbox, stuffed animals, and baby sister, and creates his own little classroom.  It just makes me happy to watch.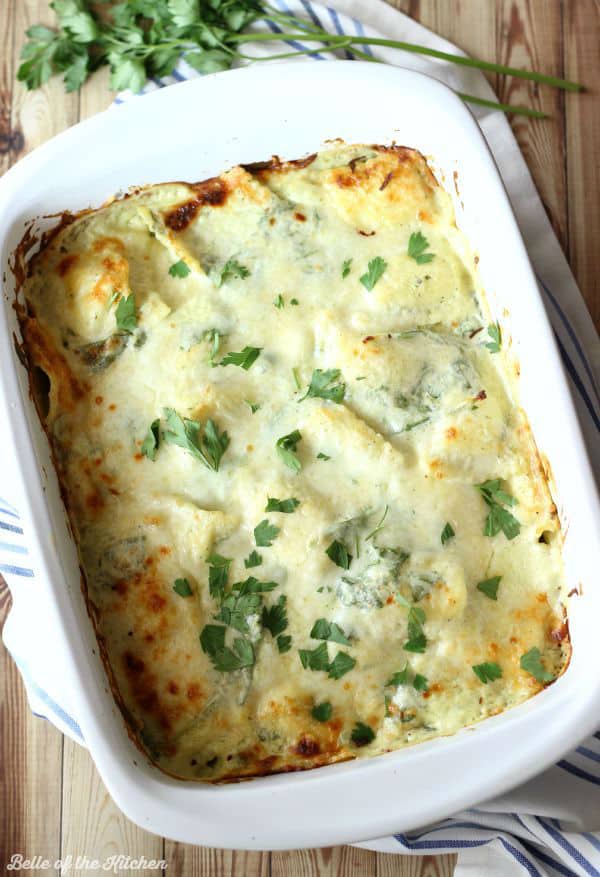 Now that he is in school, playing soccer, and about to start swim lessons, our household schedule has gotten a little more hectic. Dinners that are easy to throw together are my jam right now, and this ravioli bake is a new favorite. It starts with one of the yummiest sauces you will ever eat; i.e. this Artichoke and Spinach Sauce from Tastefully Simple. Seriously, I was guilty of eating this goodness by multiple spoonfuls before it even touched any raviolis!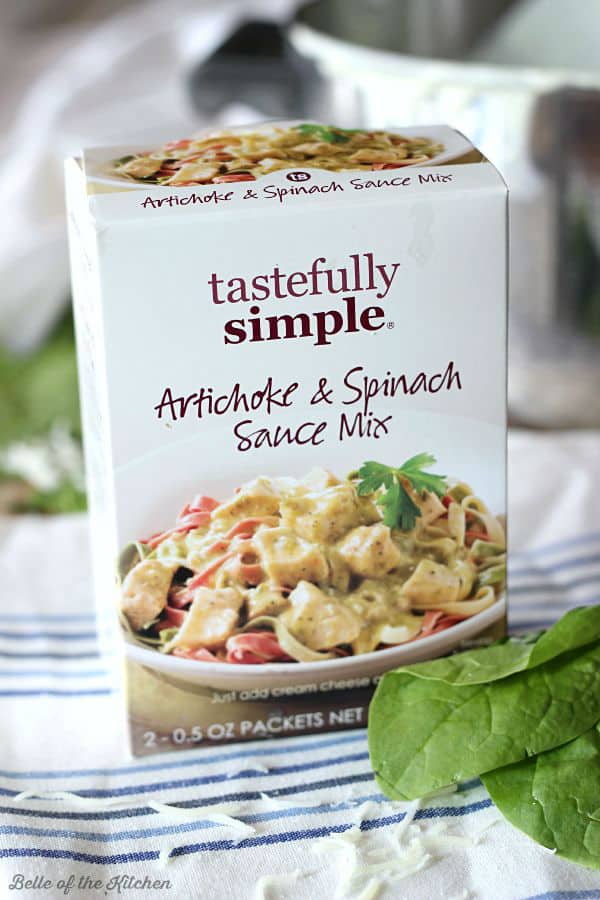 One of my favorite things about this sauce is that it comes in a box of not one, but TWO! This is a good thing because once you try it, you're already going to start thinking of the next time you can make it! Yep, it's THAT good! You can also use it to make a warm artichoke and spinach dip instead of a sauce, so it comes with options.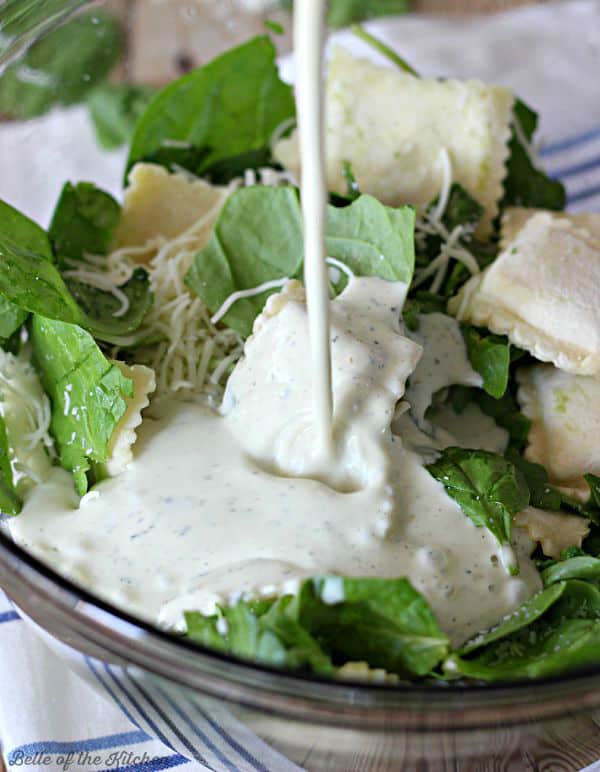 All you do is prepare the Artichoke and Spinach Sauce on the stove with some cream cheese and milk, then mix it up with some fresh spinach, mozzarella cheese, and frozen raviolis (no need to cook the noodles first!). Add a little more cheese to the top before baking for about 45 minutes and dinner is served!
If you're in need of more easy meal ideas, be sure to check out all of the products that Tastefully Simple offers. I'm a HUGE fan and have been using their products for a long time. You can also check out some of the other recipes I've made featuring their products here.

Artichoke and Spinach Ravioli Bake
Ingredients
1 packet Artichoke and Spinach Sauce Mix from Tastefully Simple
1 (8 oz) package cream cheese, softened
1½ cups milk
1½ cups baby spinach
2 cups mozzarella cheese, divided
1 (25 oz) package frozen ravioli
¼ cup parmesan cheese
Instructions
Preheat the oven to 375 degrees. Spray a large baking pan with cooking spray and set aside.
Combine Artichoke and Spinach Sauce with cream cheese and milk in a saucepan. Whisk over medium-low heat until mixture is smooth and thickened.
In a large bowl, mix together prepared sauce, spinach, 1 cup mozzarella cheese, and entire package of ravioli. Mix well and transfer to prepared baking pan.
Sprinkle remaining mozzarella and parmesan over the top and cover with foil. Bake in preheated oven for 30 minutes, then remove foil and bake for an additional 10-15 minutes. Enjoy!