Did y'all have a nice Easter?
We  did, even though it was gloomy and rainy here on the island ALL. DAY. LONG. The sun would peek out for a bit, but the rain was still coming down. In spite of the rain, though, my son had a great time hunting for eggs around the house, and we enjoyed celebrating our daughter's first Easter.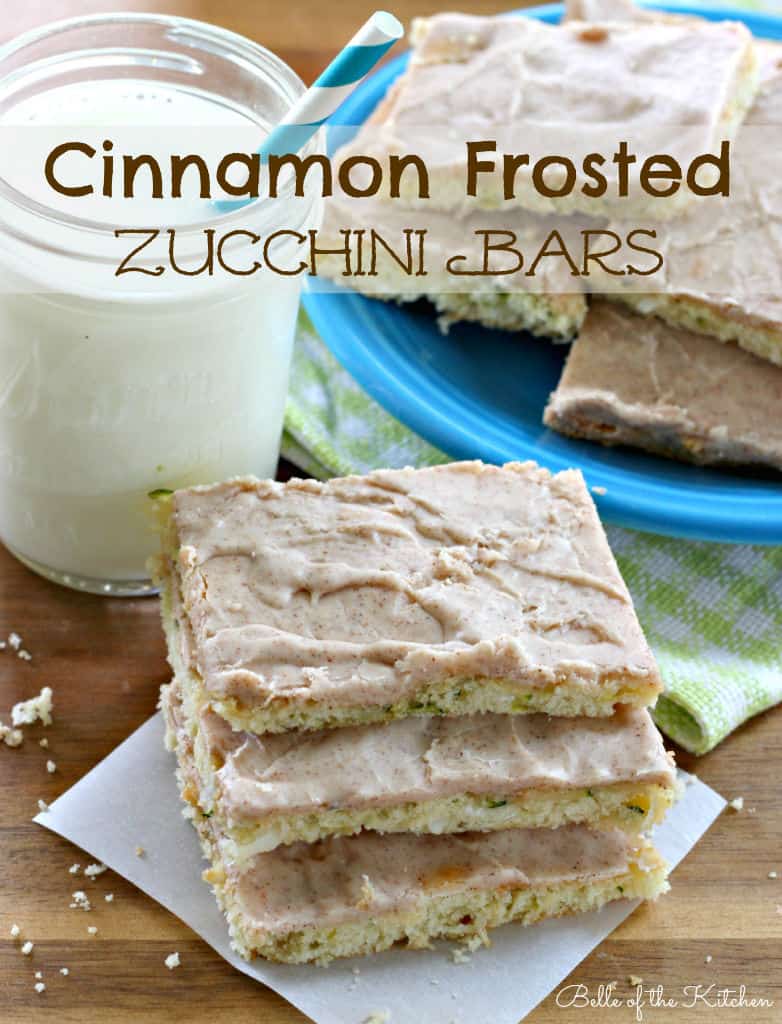 We finished off our Easter lunch with a glass of milk and a couple of these delicious Cinnamon Frosted Zucchini Bars. I got this wonderful recipe from my mother-in-law and have been looking forward to making it ever since I spied all the yummy ingredients. She received the recipe from a friend when they were stationed at Fort Hood, TX when my husband was a child. She's been making them ever since, and my husband was so excited when I told him I was going to make them for Easter dessert!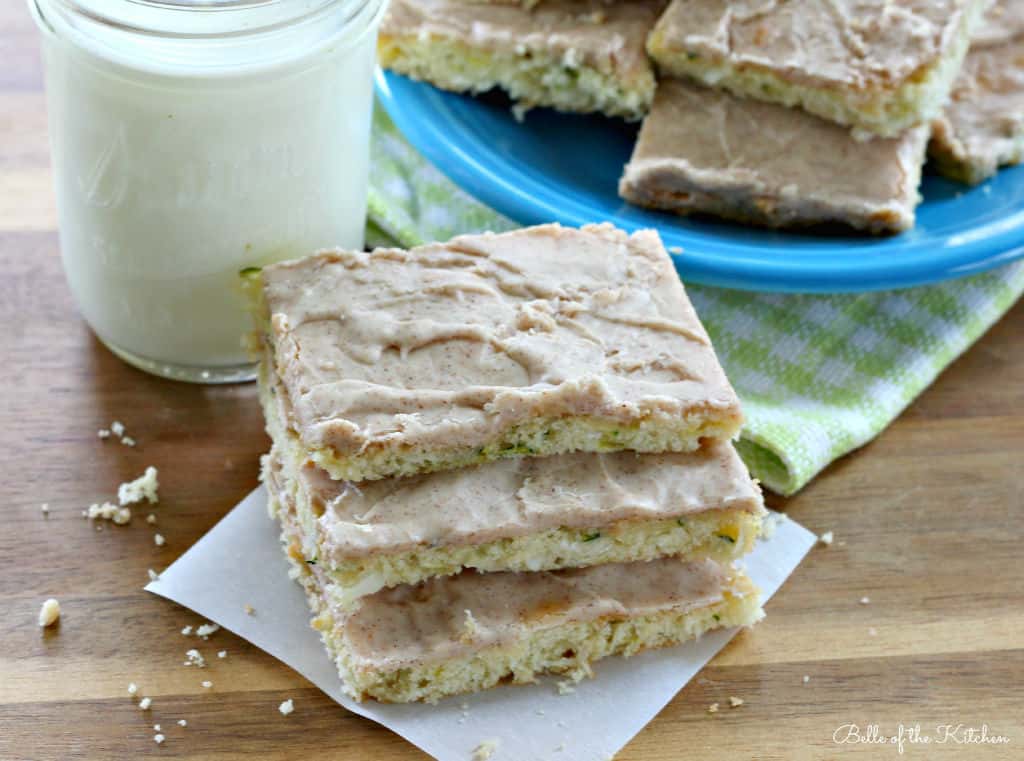 If you prepare them in a jelly roll pan like I did, they will make a lot, so they're the perfect spring recipe for baby or bridal showers, or really just for any occasion! I had to keep my son's little hands out of the finished pan; he kept sneaking little bites. 😉
Cinnamon Frosted Zucchini Bars
Ingredients
For the Bars:
1¾ cups all purpose flour
1½ tsp. baking powder
¾ cup margarine
½ cup sugar
½ cup brown sugar
2 eggs
1 tsp. vanilla
2 cups shredded zucchini
1 cup coconut
For the Cinnamon Frosting:
3 cups powdered sugar
3 TB milk
3 TB margarine (melted)
1½ tsp. cinnamon
1½ tsp. vanilla
Instructions
For the Bars:
Grease a 15x10" jelly roll pan. Set aside.
Mix together flour and baking powder; set aside. In large mixing bowl beat margarine on medium speed for 30 seconds. Add sugars; beat till fluffy. Add eggs and vanilla; beat well.
Stir in flour mixture. Stir in zucchini and coconut. Spread evenly in pan.
Bake at 350 degrees for 30 minutes or until toothpick tests done. Cool completely in pan on wire rack. Frost with cinnamon frosting and cut into bars. Makes 36 bars.
For the Cinnamon Frosting:
To prepare cinnamon frosting, combine frosting ingredients in a medium sized bowl and blend until smooth.
AND, in other exciting news, I am hosting a giveaway with some of my foodie blogger friends to give one of you a brand spankin' new KINDLE FIRE!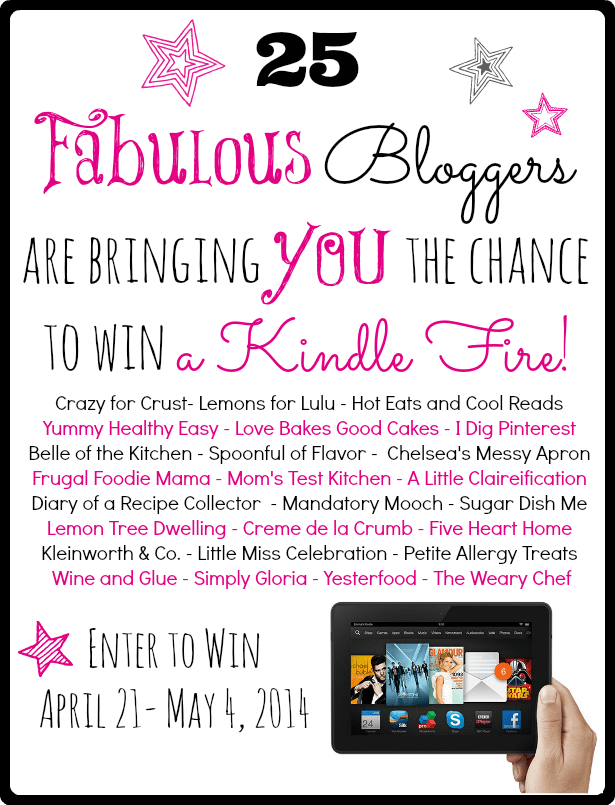 Check out these fabulous bloggers on Bloglovin' to enter for your chance to win! The giveaway runs from now until May 4th. GOOD LUCK!!!

Related posts: