This Coconut Banana Frozen Coffee is the perfect way to wake up and get your day started. Enjoy your coffee and a smoothie all in one!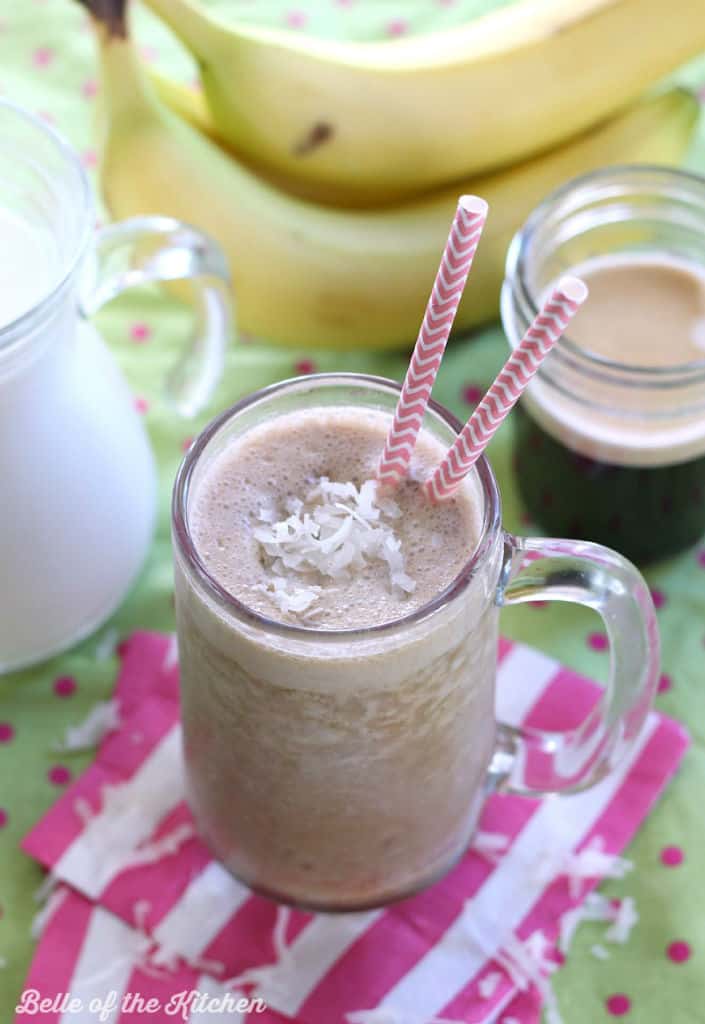 What helps you wake up in the morning? Are you a coffee drinker? Tea drinker? Juicer? I definitely love love my morning coffee, but I also adore a good smoothie, since they're so refreshing and nutritious. I decided to try combining my love of iced coffee and smoothies, and the result was delicious!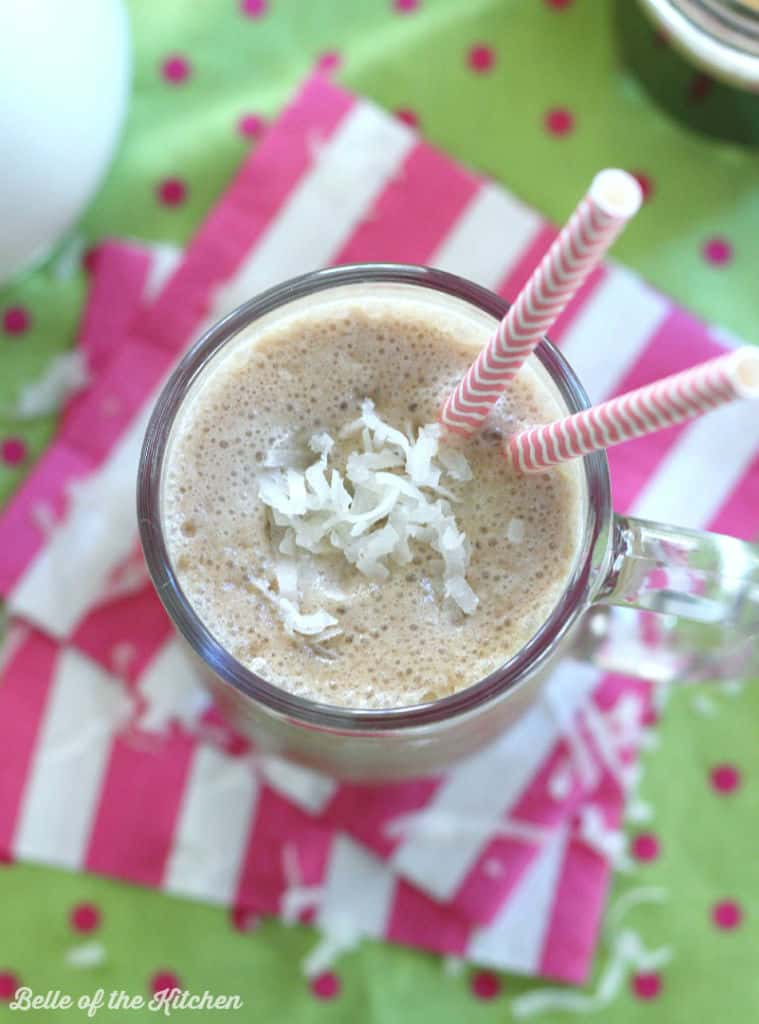 I made this with coconut milk, but I also think it would be great with the coconut/almond milk combo. This is one of my own creations that I came up with after playing around with our new Nespresso machine. It was a totally AWESOME purchase all thanks to my husband. We love it, and I use it to make iced coffees at home all the time now. But you can definitely make this with instant espresso or just with strongly brewed coffee!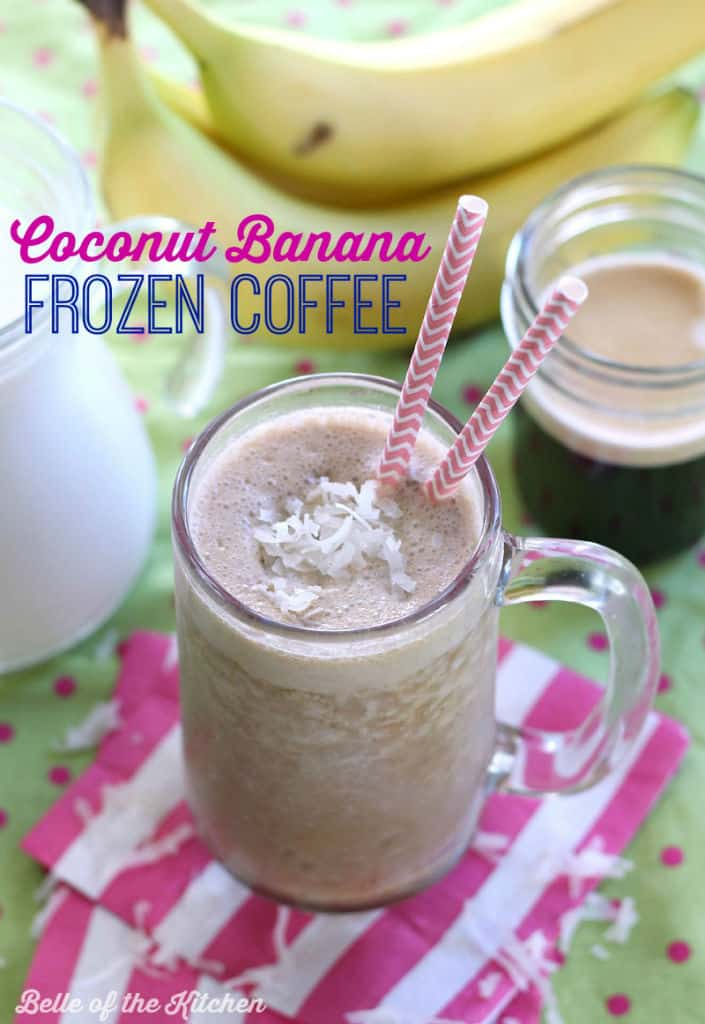 We are currently on vacation right now, so this post is coming to you directly from the Big Island! It's our first time island hopping, and we are really enjoying our trip so far. My son has been so excited about seeing the volcanoes. Yesterday we went on a hike in Volcanoes National Park and got to walk right on top of an old lava lake on the Kilauea Iki Trail. It was really cool being down in the crater and we even got to see where it is still steaming! It was a super fun experience. Tomorrow we're going to see a few waterfalls, a black sand beach, plus a coffee tour! Might have to bring some back to use for this Frozen Coffee. 🙂
Just a little picture of us from our hike yesterday. I know my son looks a little miserable (haha!) but I swear he wasn't! He's not always a fan of the camera. 😉
Talk to y'all again when we return to our home island!
Coconut Banana Frozen Coffee
Ingredients
½ sliced and frozen banana
½ cup coconut milk
¼ cup espresso, or strong brewed coffee (I used my Nespresso machine)
1 TB sweetened flaked coconut
2 tsp. vanilla flavored syrup, optional (like the kind by Torani)
3-5 ice cubes
Instructions
Place all ingredients in blender and blend until smooth. The vanilla syrup is totally optional. It does add another little hint of flavor, but it tastes great either way.