This Pumpkin Banana Bread Baked Oatmeal is warm, comforting, and filled with all the sweet flavors of fall. It's the perfect healthy breakfast for all of those chilly mornings!
Happy Friday, everyone! I'm so glad the weekend is almost here. The Blue Angels are coming to Hawii on Saturday, so we are taking the kids to check that out. They will be here as part of a big Air Show called "Wings Over the Pacific," so there will also be demonstrations of other kinds of aircraft, a parachute team, food, rides, etc. My hubby has been talking about it for weeks. I'm prettttty sure he's even more excited than our little "Planes" fanatic four year old! 😉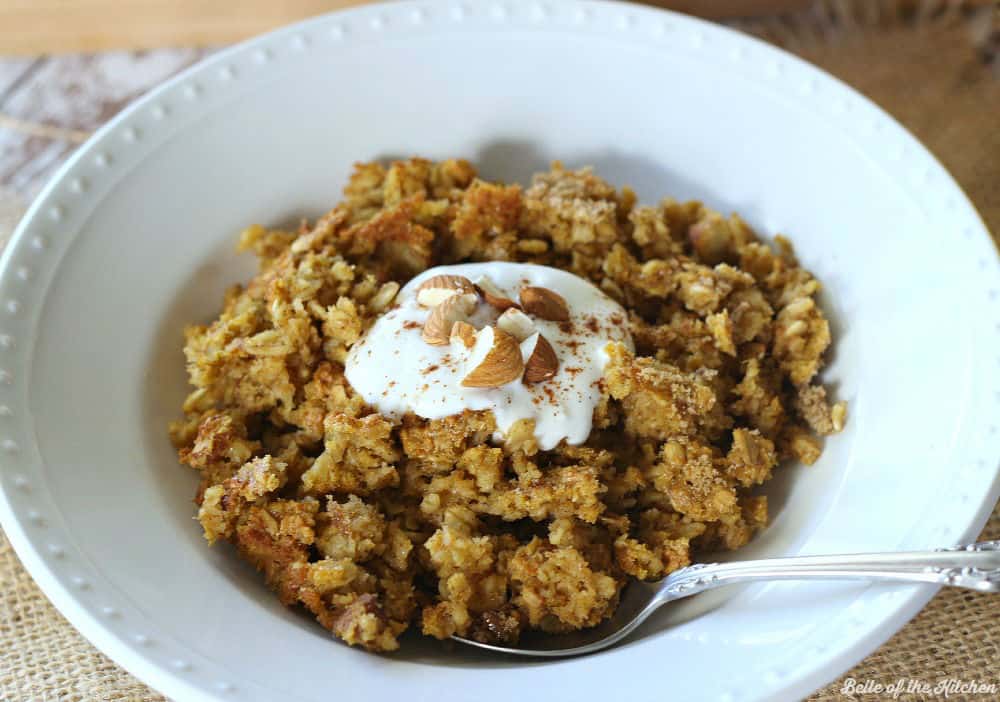 In celebration of it being Friday, and also since we finally hit the first day of fall earlier this week, I have an amazingly delicious breakfast recipe for y'all today. This Pumpkin Banana Bread Baked Oatmeal is my new favorite way to eat my oatmeal. Seriously, it's just so good. It has a chewy texture with crunchy bits around the crust, which I am just crazy over! I love it so much more than the traditional mushy kind of oatmeal.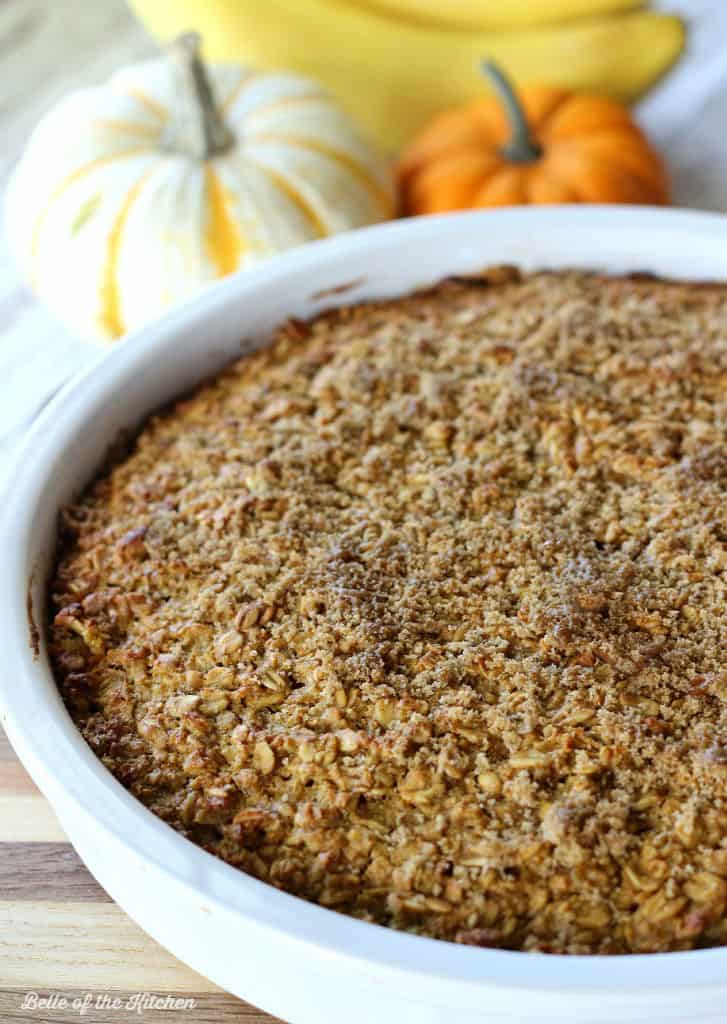 In addition to tasting so yummy, this baked oatmeal also makes enough for us to have breakfast for a few days. I just refrigerate the leftovers, then warm them up in the microwave the next day. I love topping mine with a little bit of vanilla yogurt and chopped almonds. The nuts are totally optional, but they do add a nice little crunch, and help to amp up the pumpkin/banana bread flavor.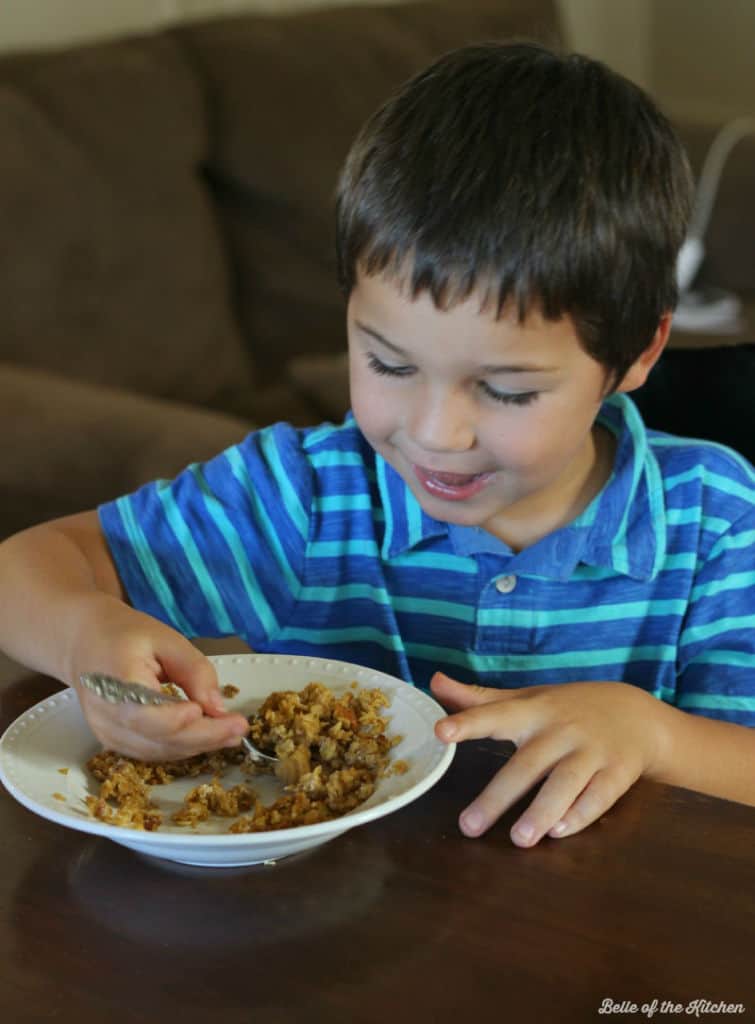 And yes, this totally got a thumbs up from my official taste tester. He was so busy chowing down I couldn't even get him to look up!

Have a great weekend, y'all!
Pumpkin Banana Bread Baked Oatmeal
Ingredients
3 cups oats (I use a mixture of old fashioned and quick oats)
½ cup packed brown sugar
2 tsp baking powder
1 tsp salt
½ tsp ground cinnamon
1 tsp pumpkin pie spice
½ cup pumpkin puree
1 small banana, mashed
1 cup milk
1 tsp vanilla extract
2 eggs, lightly beaten
¼ cup butter, melted
½ cup chopped nuts (I used almonds, but walnuts or pecans would be great, too!)
Instructions
Preheat oven to 350 degrees. Grease an 8x8 baking dish or round pie plate and set aside.
In a large bowl, combine the oats, sugar, baking powder, salt, cinnamon, and pumpkin pie spice.
In a separate smaller bowl, mix together the pumpkin puree, banana, milk, vanilla, eggs, and butter.
Stir the wet mix into the dry mix. Fold in the nuts. Pour mixture into prepared baking dish and spread evenly.
Bake for 35-40 minutes until edges are golden brown, or a toothpick inserted in the center comes out clean.
Related posts: