This Peach Sweet Tea combines two delicious southern flavors all in one glass! Fresh brewed tea is sweetened with simple syrup and pureed peaches, then served over ice for a cool, refreshing treat!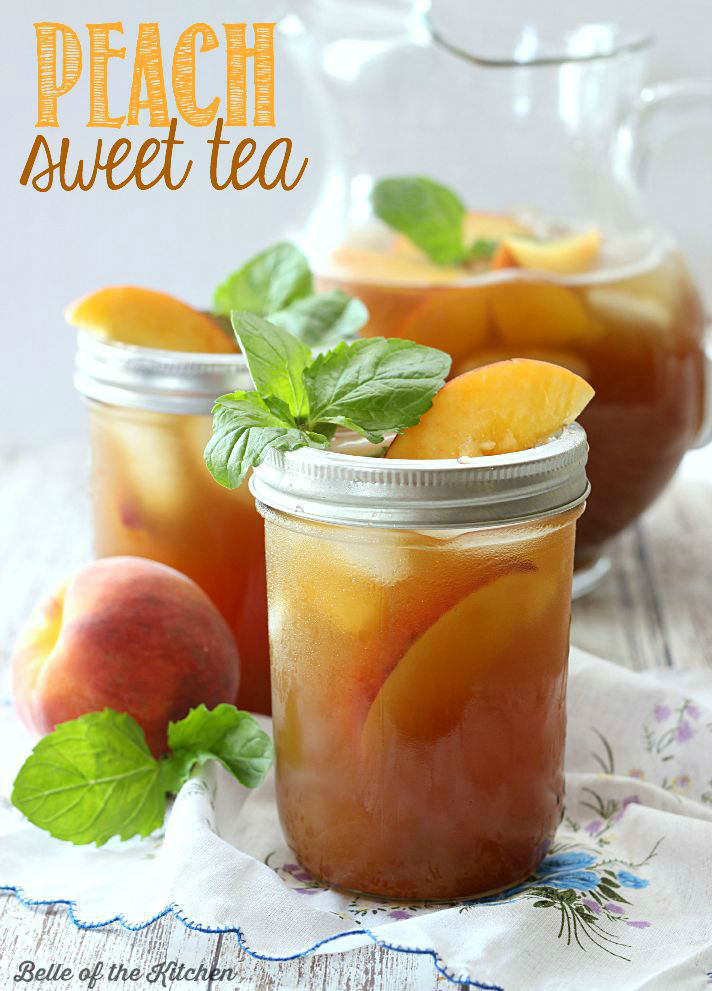 Is it Friday yet?! Yes, I know it's only Tuesday, but Monday has already worn me out! I photographed three new recipes yesterday, including this Peach Sweet Tea. All of that cooking and photographing left my kitchen and dining room looking like a train went right through the middle of it, and it left me with flour in my hair and chocolate under my nails! But that's ok, because after it was all done, I sat down and slurped up one of these babies…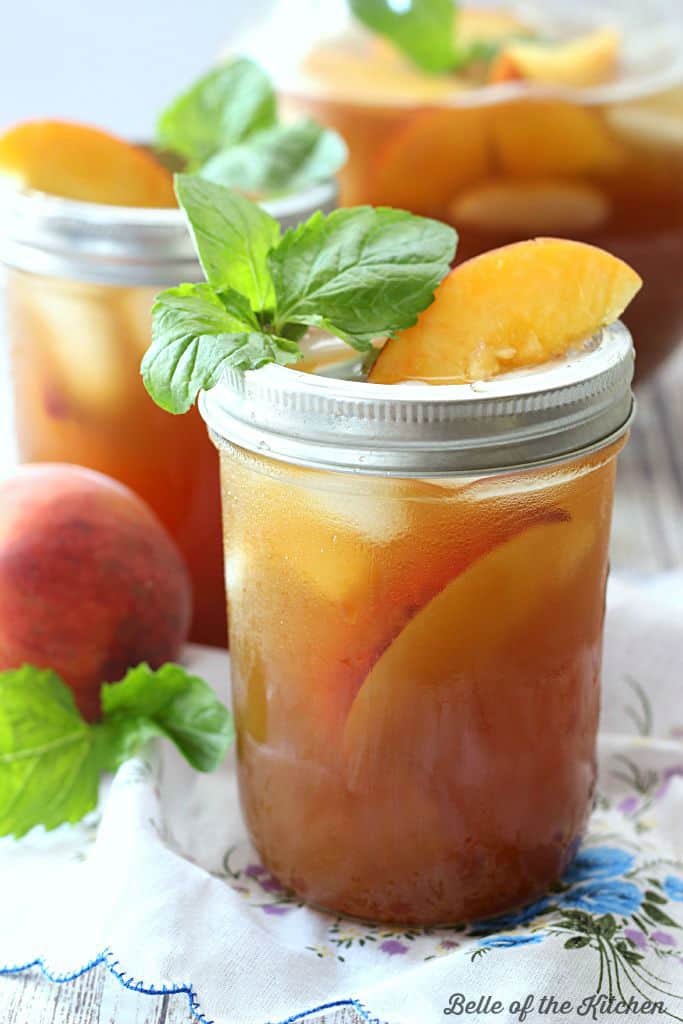 Ok, so y'all wanna know how these came about? See, I was originally going to make some Plantation Iced Tea to share with y'all today. Plantation Iced Tea is a sweet, pineapple infused tea that you can order at most restaurants out here in Hawaii, and I've become a little obsessed with it lately. I went to the cabinet to pull out the pineapple juice, only to find that I was all out! As I was poking around, I spotted a can of peaches and thought to myself; ooooh! Now THAT might be a good substitute!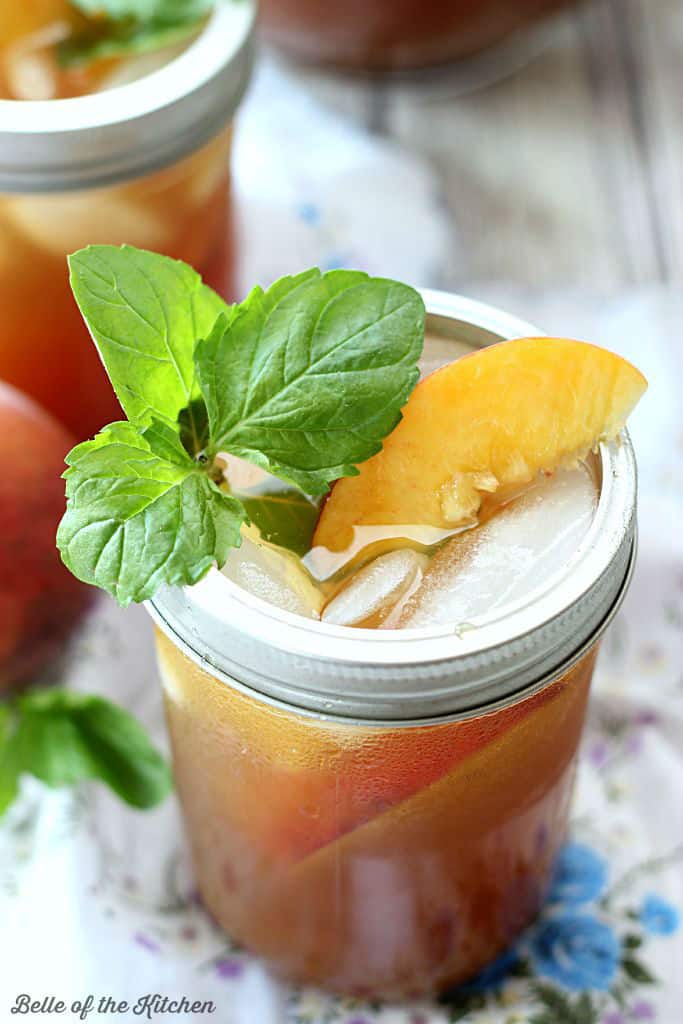 I am actually SUPER happy that I was out of pineapple juice, because this Peach Sweet Tea is going to be my new go-to! It's so refreshing, and was an instant favorite by everyone at my house. We are big sweet tea lovers, but finding good, authentic sweet tea (made with simple syrup) anywhere outside of the southern U.S. can be a challenge! I make it at home a lot, but now I'm excited about enjoying sweet tea and peaches all in one! I love anything that makes me think of home.

Alright, y'all here's the recipe so that you can enjoy it, too!
(PS: Don't worry! I'll share the Plantation Iced Tea very soon, too!)
Peach Sweet Tea
Ingredients
5-6 regular tea bags (I used Lipton)
1 quart water
1 (15 oz) can peaches in juice, pureed in blender
1 quart cold water
Simple Syrup:
1 cup water
1 cup granulated white sugar
Instructions
Boil one quart of water in a large pot. Add tea bags and steep for 3-5 minutes. Remove tea bags and discard.
While tea is steeping, prepare simple syrup: in a separate small saucepan, combine one cup of water and one cup of sugar and bring to a boil. Stir until sugar is dissolved. Remove from heat and allow to cool.
Pour simple syrup into pot with tea and stir. In a heat-safe pitcher, combine the tea with pureed peaches, and one quart of cold water. Refrigerate until ready to use.
Serve tea over ice with fresh mint and peach slices if desired. Enjoy!
You might also like these refreshing drinks: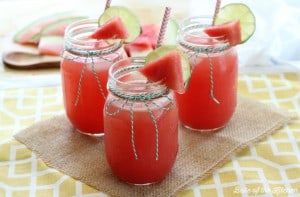 Cranberry Limeade Spritzer