Hello Belle of the Kitchen readers! I'm Carrie from Kenarry: Ideas for the Home back again to share a new recipe with you. Every month Ashlyn and I trade delicious recipes to bring you new ideas for the kitchen. We're both sending our first born children to kindergarten this fall so we thought it would be fun to share easy back-to-school meal ideas this month for those busy weeknight dinners. The Popcorn Chicken Nuggets recipe I'm sharing today involves tasty bite-sized pieces of chicken that are lightly breaded and baked, rather than deep fried. This makes it a delicious healthier meal you can have on the table in just 30 minutes.
While I'm here today, Ashlyn is at Kenarry: Ideas for the Home sharing her amazing Chicken Cordon Bleu Noodle Bake recipe. She'll share it with you here in a few weeks, but you can head over to Kenarry: Ideas for the Home now if you're anxious to try it sooner.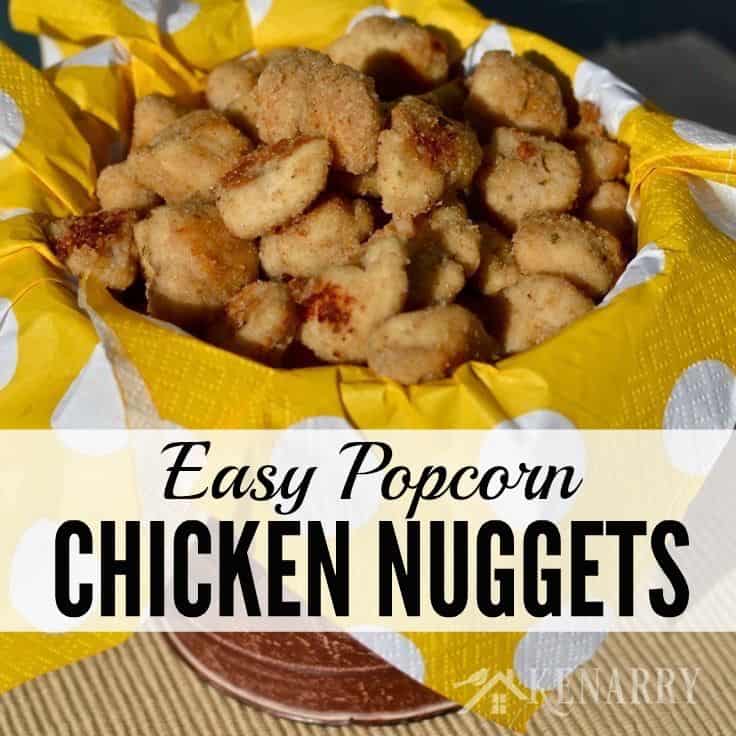 In just a few short weeks, we'll be sending our five year old off to kindergarten. It's a strange feeling knowing he's going to start spending more waking hours at school than he does at home. I get a little misty-eyed whenever I think about it too much. He's a bright young boy though, who loves to learn. I know he's more than ready for the challenges that lie ahead… I just don't know if I am! GULP!
To help him ease into the first few days of school, I'm planning to make some of his favorite foods for dinner. The number one meal on his list right now are these tasty Popcorn Chicken Nuggets. He keeps asking me when we're going to have them again.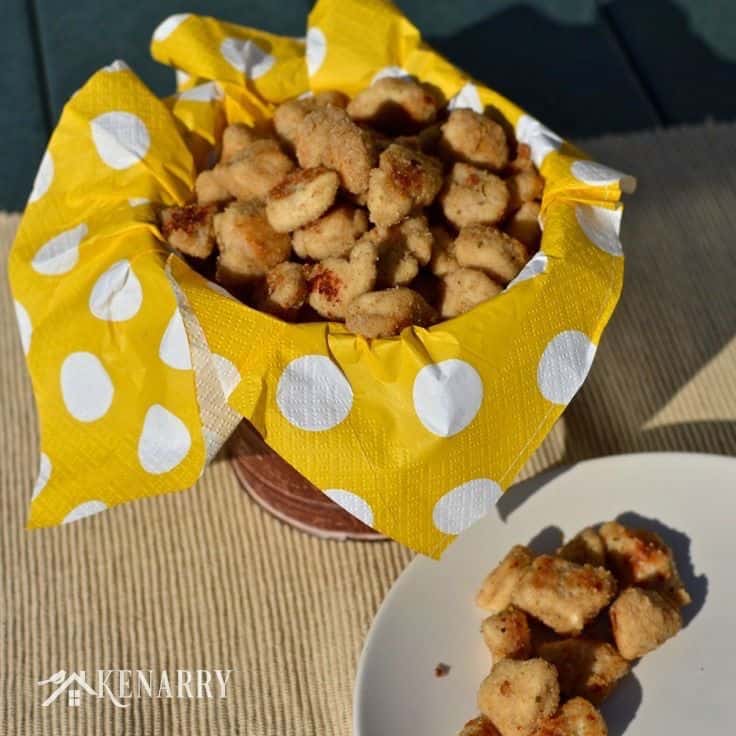 This Popcorn Chicken Nuggets recipe is super easy to make. Just cut up the chicken into small bite-sized chunks and toss them in a resealable bag with butter, Worcestershire sauce, Italian bread crumbs, parmesan cheese and a few spices.
Spread the Popcorn Chicken Nuggets on a lightly greased cookie sheet and bake in the oven for 20 minutes. To make after dinner clean-up easier, I recommend lining the baking sheet with aluminum foil and then coating it with cooking spray.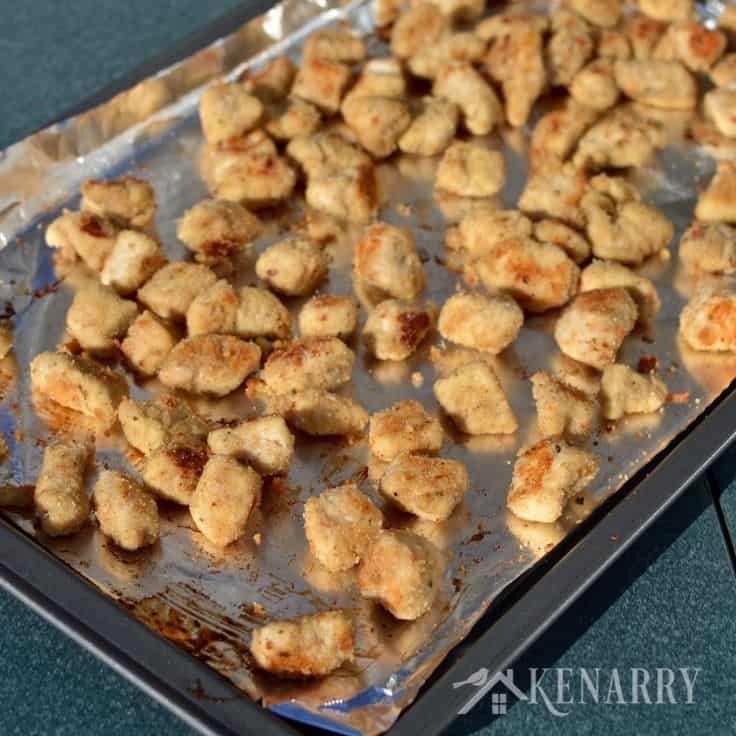 The first time I made this Popcorn Chicken Nuggets recipe, my five year old gave them a "two thumbs up with all the fingers AND toes" which is the highest rank possible in his mind. His two year old little brother promptly chimed in with a resounding "nummy, nummy, YUMMY!" So I can say with confidence, I believe your children are going to LOVE this Popcorn Chicken Nuggets recipe as much as my picky eaters do.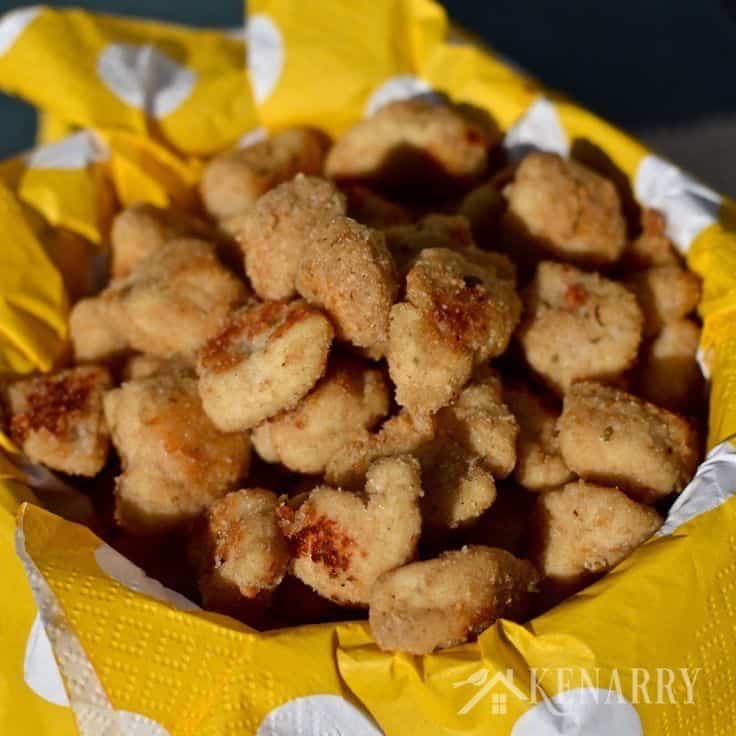 Popcorn Chicken Nuggets
Ingredients
2 chicken breasts
2 tablespoons melted butter
1 teaspoon Worcestershire sauce
¼ cup grated parmesan cheese
½ cup Italian bread crumbs
¼ teaspoon garlic powder
⅛ teaspoon pepper
⅛ teaspoon salt
Instructions
Preheat the oven to 350 degrees.
Cut the chicken breasts into small bite-sized cubes and place in a resealable plastic bag.
Pour in the melted butter and Worcestershire sauce. Seal the bag and shake it to distribute the butter evenly.
Add bread crumbs and spices. Reseal and shake the bag to coat the Popcorn Chicken Nuggets.
Spread the breaded Popcorn Chicken Nuggets on a lightly greased baking sheet.
Bake at 350 degrees for 20 minutes, turning once or twice. Enjoy!

Popcorn Chicken Nuggets Recipe Serving Suggestions
This Popcorn Chicken Nuggets recipe is a quick meal you can have ready for your family in only 30 minutes. Here are some suggestions to help:
Use kitchen scissors rather than a knife to cut up the chicken. It's a faster way to make those bite-sized Popcorn Chicken Nuggets.
Cut the chicken the night before and keep it in the resealable plastic bag overnight. This will help you save time and make it easier to get your Popcorn Chicken Nuggets on the table.
We love to eat our Popcorn Chicken Nuggets with barbecue sauce and ketchup, but they'd also be delicious dipped in ranch dressing or honey mustard.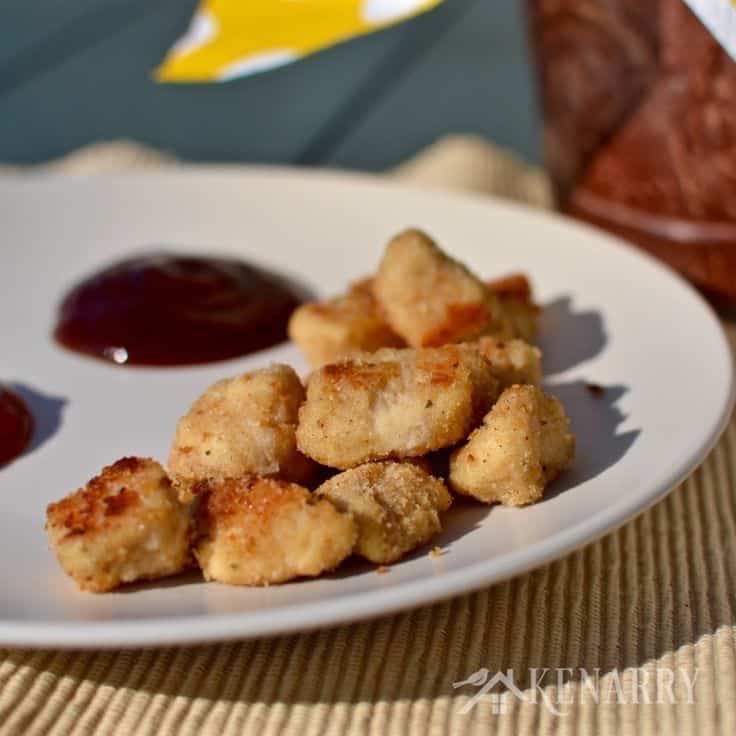 What's your go-to easy meal to make on a busy school night? Please comment below and share. Ashlyn and I are always looking for new ideas for the kitchen. Of course, if you have ideas to help moms cope with sending their kids to kindergarten, we'd love to hear those suggestions too!
If you liked this Popcorn Chicken Nuggets recipe, please share it with your friends or pin it for later: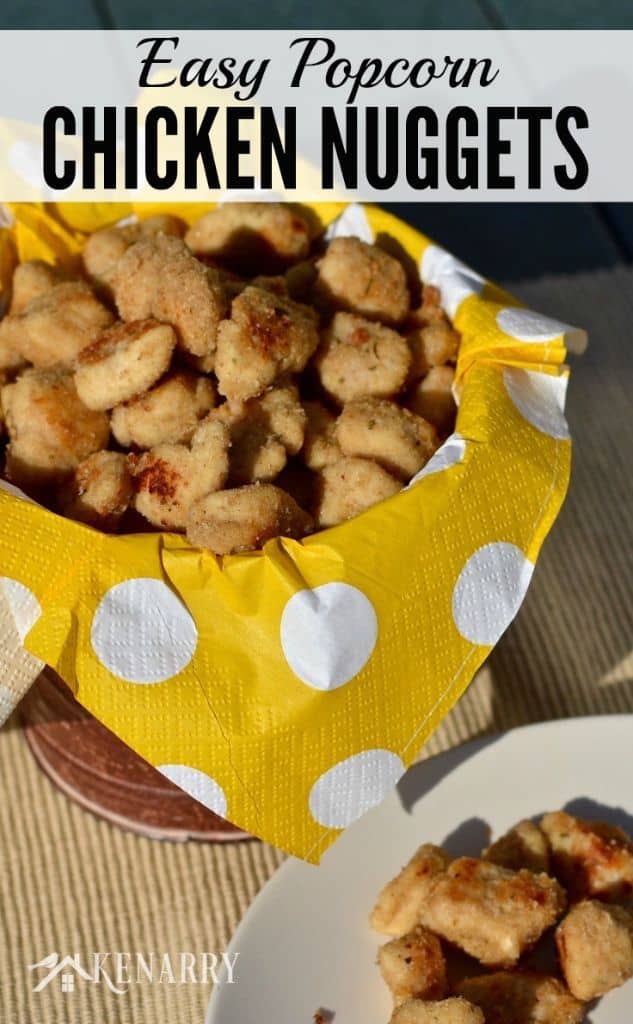 You may also enjoy these dinner ideas on Kenarry: Ideas for the Home —
Easy Chicken Cordon Bleu Melts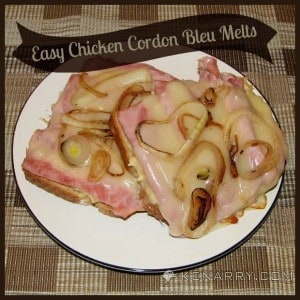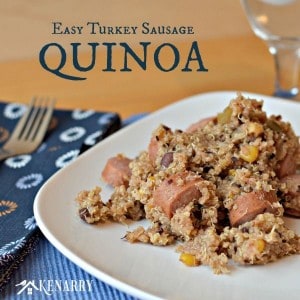 About Carrie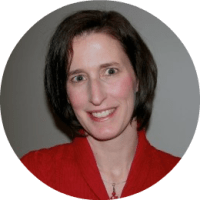 Carrie is the chief writer, crafter and cook at Kenarry: Ideas for the Home where she and her husband create and curate ideas you'll find useful for your home. She's an optimist by nature and enjoys sharing recipes, trying new craft ideas, planning for parties and events as well as organizing and decorating. Carrie's passion, though, is volunteerism and connecting people with opportunities to make a difference in their community. When she's not blogging, preparing meals or picking up around the house, you're bound to find her hidden away in a castle under the stairs reading to her two young boys. Whether you're cooking, crafting or creating for your family, you'll find inspiration by connecting with Carrie. Find her online at Kenarry, Google+, Pinterest, Facebook, Twitter and Instagram.
Related posts: