Hello Belle of the Kitchen readers! I'm Carrie from Kenarry: Ideas for the Home where we share recipes, crafts, DIY projects and kid activities to help you make your house into a home you love. Each month, Ashlyn and I trade blogs to bring you new ideas for the kitchen by sharing recipes around a common theme. For March, we thought it would be fun to share recipe ideas that make us think of spring. For me that means something light and fresh, like this Roasted Brussel Sprouts recipe I'm sharing today!
If you're looking for Ashlyn, you'll find her at Kenarry: Ideas for the Home today sharing her delicious recipe for Garlic Parmesan Roasted Asparagus. She'll share it with you here in a few weeks, but if you want to get your hands on the recipe sooner, head over to Kenarry to check it out.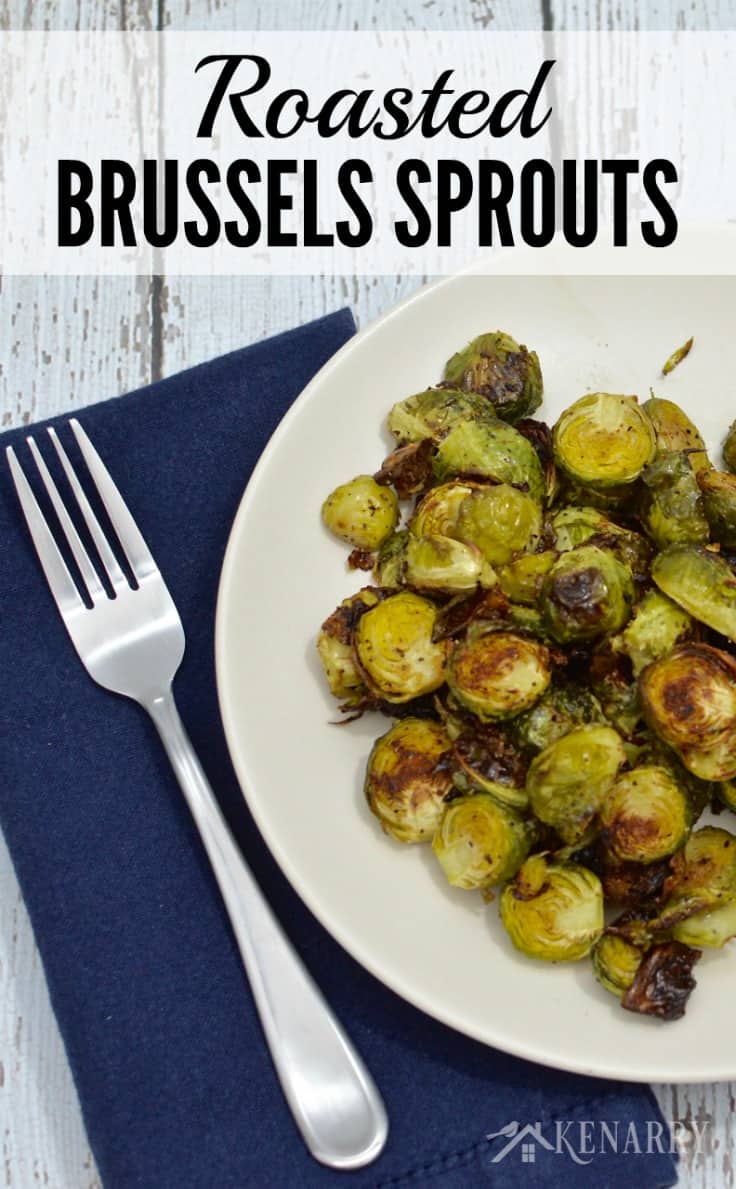 Spring is just a few weeks away. If you live in a cold winter climate like we do here in Michigan, you dream about spring for months and months. When I think of spring, words that pop into my head are fresh, light, new and GREEN! This Roasted Brussels Sprouts recipe is an easy side dish idea to go with beef, chicken, turkey, fish or any meal – plus it's bright green color makes me think of St. Patrick's Day which happens to be this month too!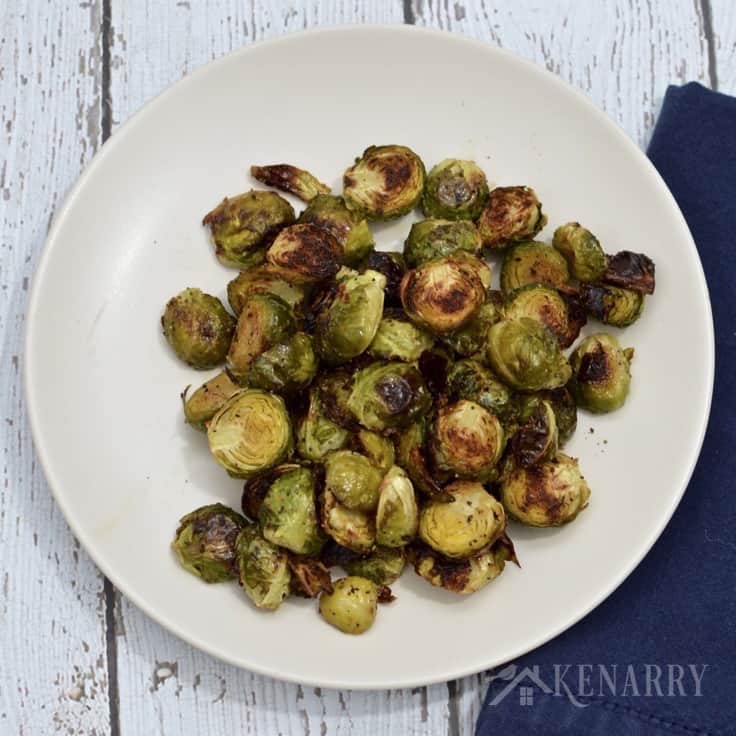 I think Brussels sprouts are one of those vegetables that gets a bad reputation. Kids and adults alike are quick to turn their noses up at the thought of having Brussels sprouts for dinner despite the fact that they look like cute mini cabbages. I mean, really, isn't everything cuter in miniature form?
Maybe the bad reputation comes from soggy over cooked Brussels sprouts your mom forced you to eat as a child? You'll find this Roasted Brussels Sprouts recipe is nothing like those soggy veggies you remember. The outside of the Roasted Brussels Sprouts are crisp and the roasting process brings out a little bit of a nutty flavor that I think you'll really like.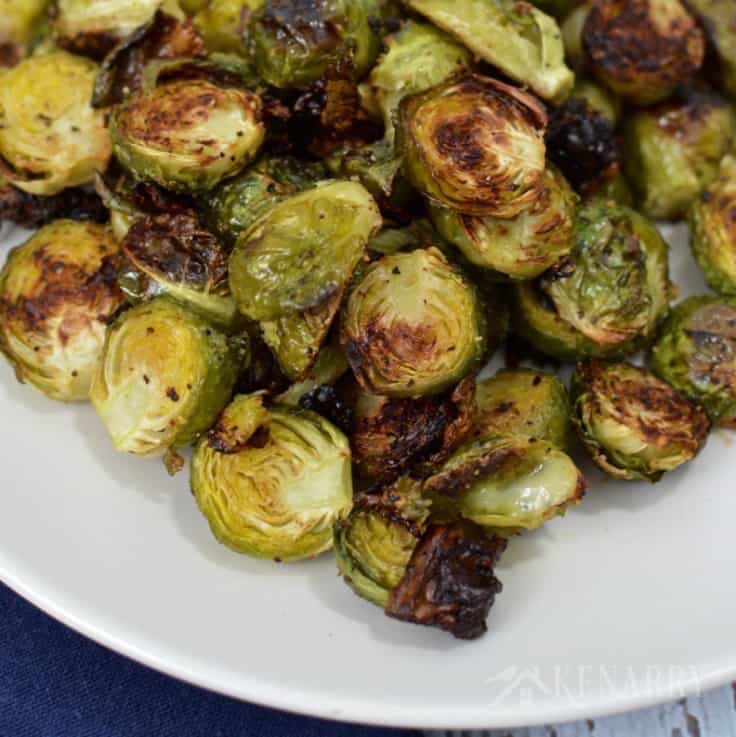 The health benefits alone make it worth your while to give Brussels sprouts another chance. According to the U.S. National Library of Medicine, "Brussels sprouts are full of vitamins, minerals, and fiber. You can count on Brussels sprouts to support your immune system, blood and bone health, and more. Eating just a few Brussels sprouts will give you plenty of vitamin C and vitamin K." The article goes on to add that Brussels sprouts are also high in anti-oxidants and may help to prevent some common forms of cancer.
So what do you say? Ready to give this Roasted Brussels Sprouts recipe a try?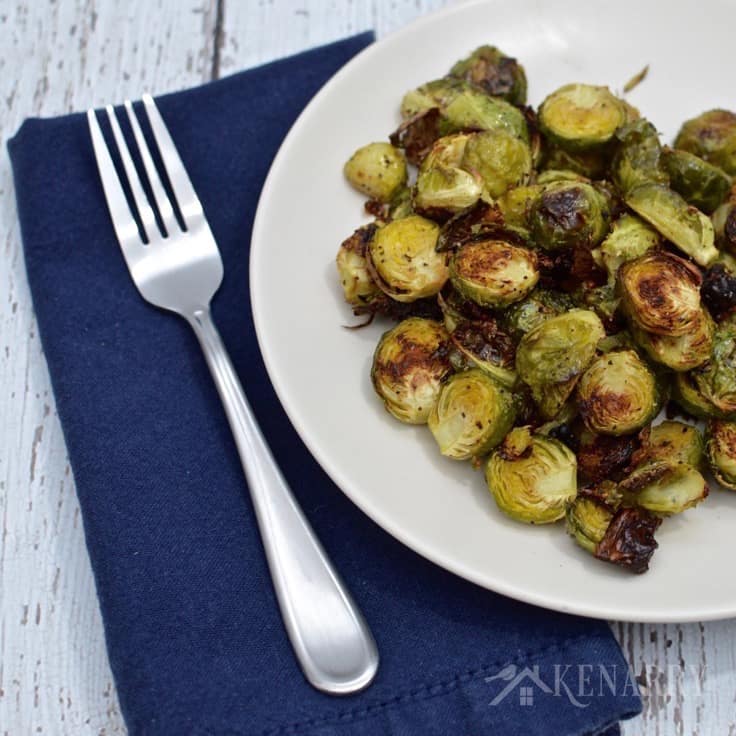 It's really easy to make this Roasted Brussel Sprouts recipe. All you need to do is wash and trim fresh Brussels sprouts, removing the outer layer of leaves in the process. Slice them in a half then toss with olive oil and some basic spices. Roast the Brussels sprouts in the oven until the outer layer is crisp and brown. That's really all there is to it!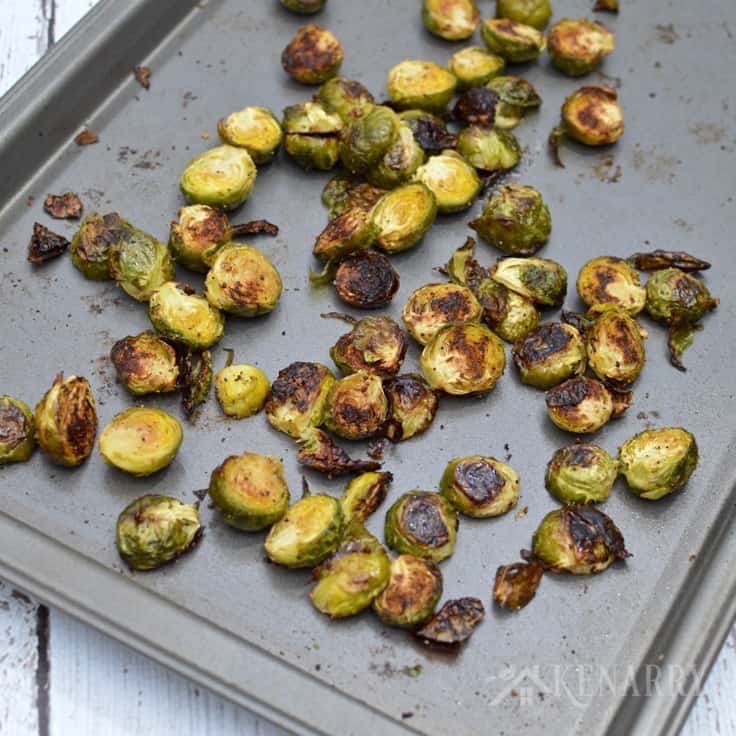 Roasted Brussels Sprouts
Ingredients
1 lb Brussels sprouts
1 tablespoon olive oil
¼ teaspoon garlic powder
¼ teaspoon black pepper
½ teaspoon salt
Instructions
Preheat the oven to 400 degrees.
Wash the Brussels sprouts, trim the ends and remove or peel the outer layer of leaves.
Cut the Brussels sprouts in half and place them in a bowl.
Toss the Brussels sprouts with olive oil and spices.
Spread the Brussels sprouts in a single layer on a lightly greased baking sheet.
Bake in the oven for 20 minutes, stirring once about half way through the roasting time. Serve immediately and enjoy!
Serving Suggestions to Modify the Roasted Brussels Sprouts Recipe
As with all vegetables, the key to success is to make sure you don't overcook the Brussels sprouts. While I've kept the Roasted Brussels Sprouts recipe fairly simple, there are many ways you can modify it:
You can cut onions into large pieces and roast along side the Brussels sprouts.
Add cumin or a little chili powder to make them spicier.
Use butter instead of olive oil to give the Roasted Brussels Sprouts recipe a slightly different flavor.
Crumble crispy cooked bacon into bits and mix in with the Brussels sprouts.
What's your favorite way to prepare Brussels sprouts? Please comment below and share. Ashlyn and I are always looking for new ideas.
If you enjoyed this Roasted Brussels Sprouts recipe, please share it with your friends or pin it for later:

You may also like these other side dish recipes on Kenarry: Ideas for the Home: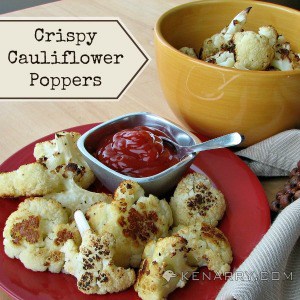 Simply Seasoned Roasted Potato and Onion Wedges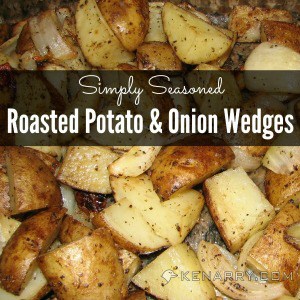 About Carrie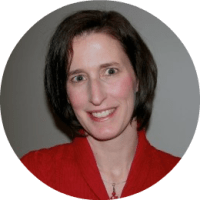 Carrie is the chief writer, crafter and cook at Kenarry: Ideas for the Home where she and her husband create and curate ideas you'll find useful for your home. She's an optimist by nature and enjoys sharing recipes, trying new craft ideas, planning for parties and events as well as organizing and decorating. Carrie's passion, though, is volunteerism and connecting people with opportunities to make a difference in their community. When she's not blogging, preparing meals or picking up around the house, you're bound to find her hidden away in a castle under the stairs reading to her two young boys. Whether you're cooking, crafting or creating for your family, you'll find inspiration by connecting with Carrie. Find her online at Kenarry, Google+, Pinterest, Facebook, Twitter and Instagram.