Need a healthy snack to keep you going? These Coconut Almond Energy Bites are packed with protein and are a delicious way to stay fueled when you're on-the-go!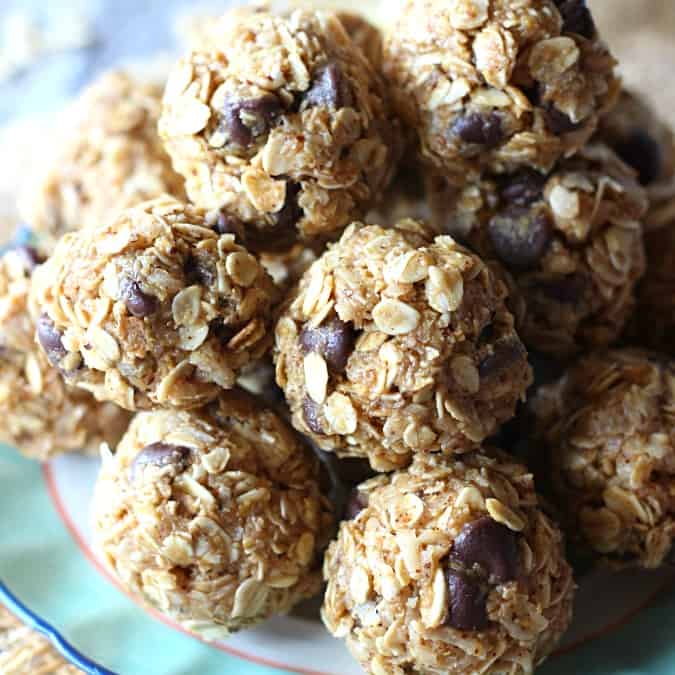 We are a snacky family. We enjoy our fair share of snack foods, and I swear if my kids had the choice that's probably all they would ever eat. Are your kids like that, too?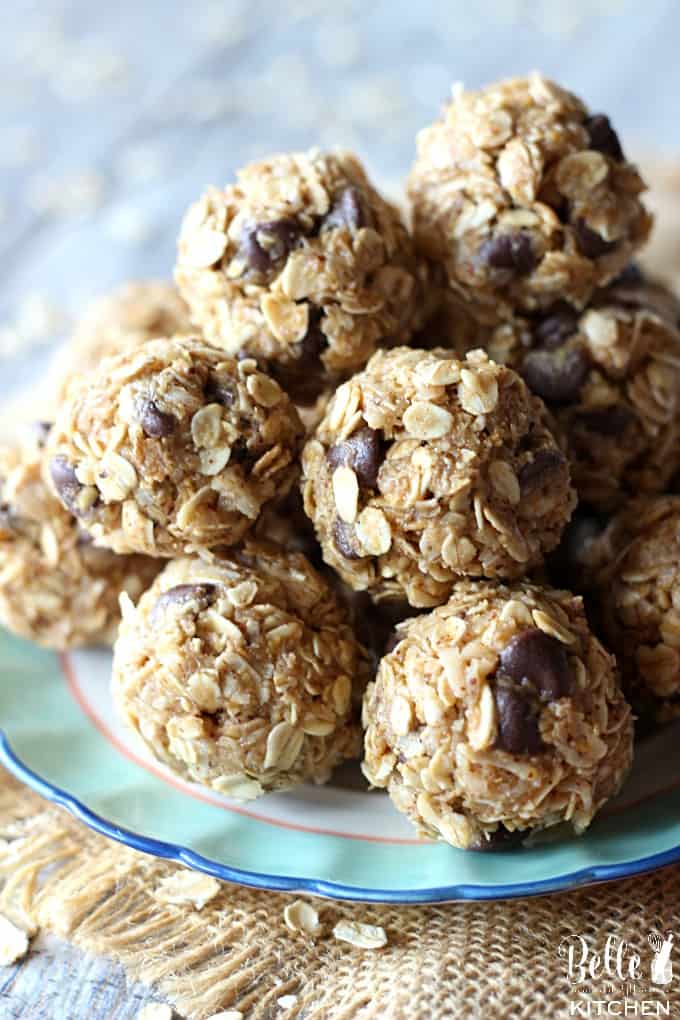 I guess I can't blame them too much, because I sure enjoy a muffin, granola bar, or one of these energy bites myself when the afternoon slump rolls around. Isn't that when the snack-attacks always seem to hit? You know, right around 3-4:00, when you're getting closer to dinner time, but just not quite there yet? It's that feeling where you just can't make it another second without something to calm the ravenous bear inside of you. The "Hangry" time, as my hubby likes to call it. 😉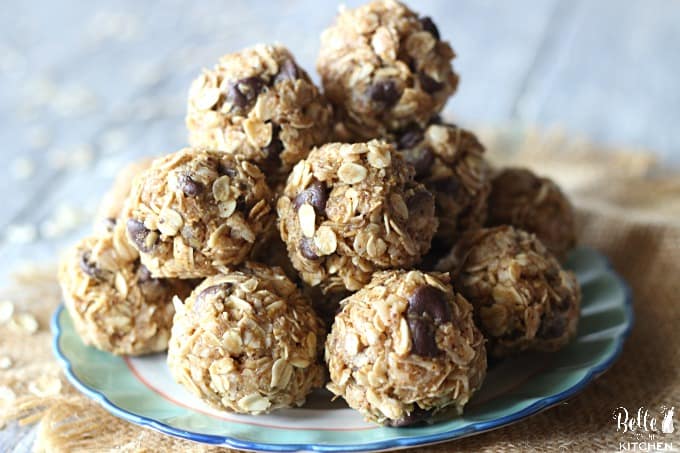 Well, if you're looking for a good, filling snack to help during that time, or anytime really, these Coconut Almond Energy Bites are just the trick. I've been making them for the past couple of months as a quick pick-me-up after my runs, and my husband has been taking them to work to help ease the "hangry" afternoon times. I also eat one or two for breakfast on busy mornings when I'm running out the door and don't have a lot of time.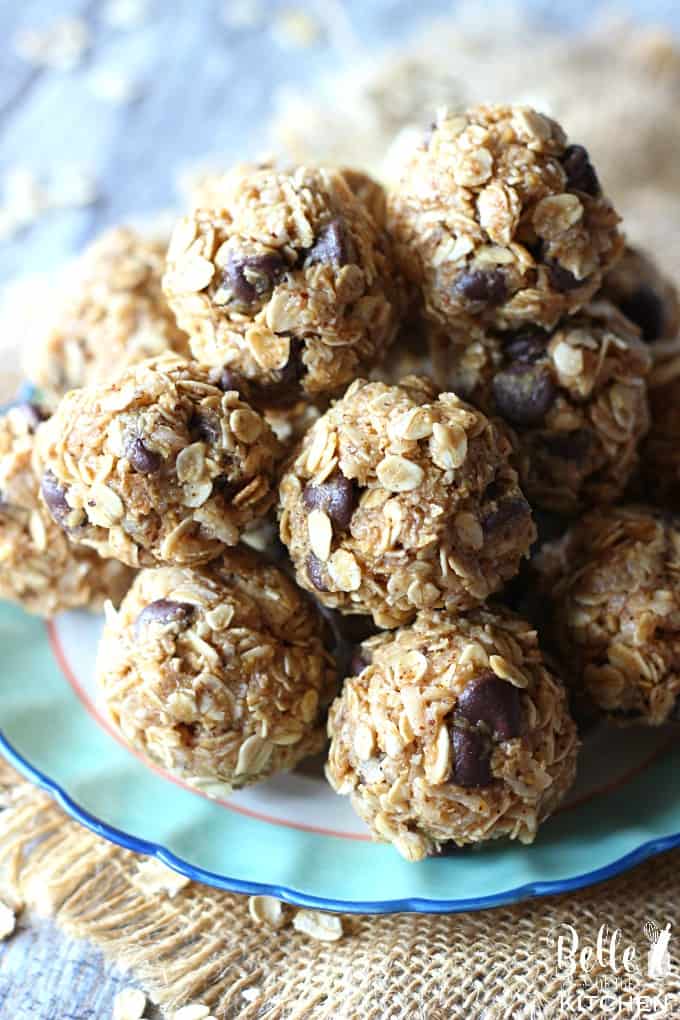 There are lots of good ingredients in here to help keep you full, including oats, almond butter, ground flaxseed, and more.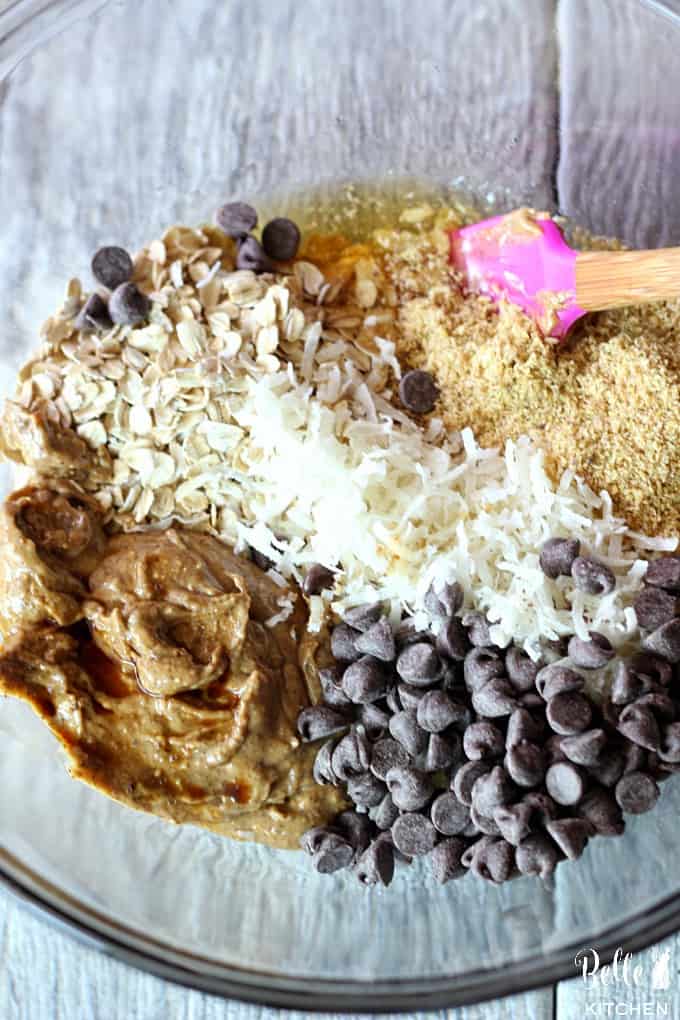 The flaxseed gives you a good does of Omega 3's and fiber, and the almond butter provides a nice protein boost, among other healthy vitamins and minerals. You can use whichever nut butter you prefer, though. We are a peanut-free house, so almond butter is our go-to. I used maple almond butter (my fave!) in these energy bites, but plain would work fine as well!

Coconut Almond Energy Bites
Ingredients
2 cups old fashioned oats
⅓ cup coconut oil, melted
⅓ cup honey
½ cup almond butter (I used maple almond butter)
1 cup flaked coconut
½ cup chocolate chips
¼ cup ground flaxseed
1 teaspoon vanilla extract
Instructions
Combine all ingredients together in a large mixing bowl. Mix until well coated.
Transfer bowl to the freezer for 15 minutes. Remove and roll into balls, about ⅛ cup each. You will need to pack the ingredients together well in your hands before you shape it into balls.
Place balls in an airtight container and store in the refrigerator. Enjoy!
Related posts: