This Caramel Pumpkin French Toast Casserole is worth waking up for!  It's full of sweet fall flavors and baked all in one pan. It's the perfect special breakfast that your family will love!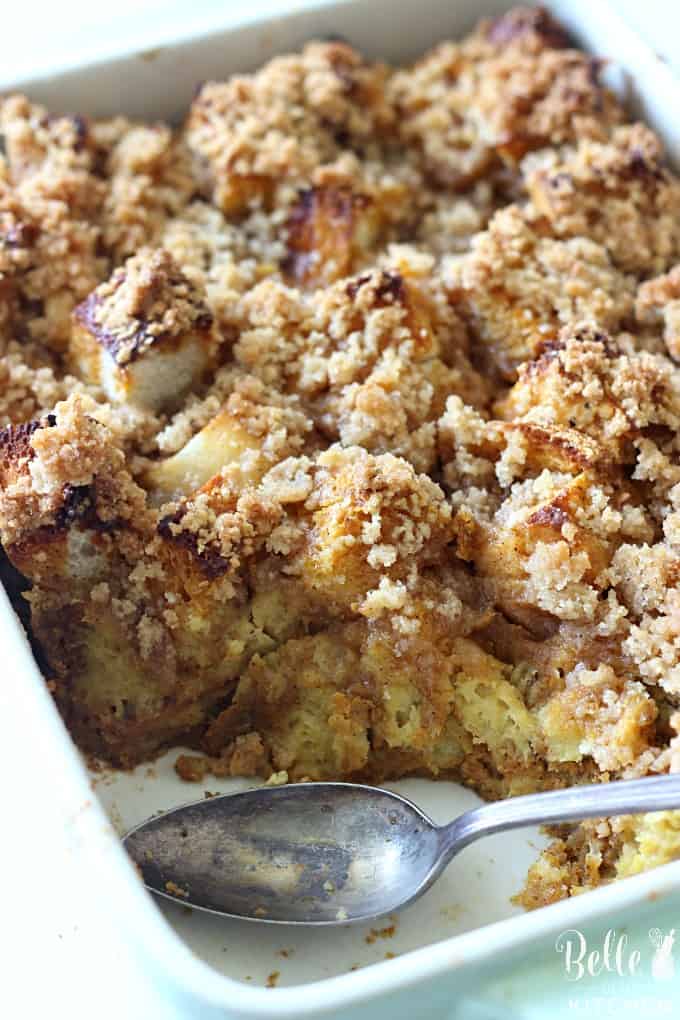 Fall is here, fall is here, fall is HERE! Hip hip hooray! Can you tell that I'm excited?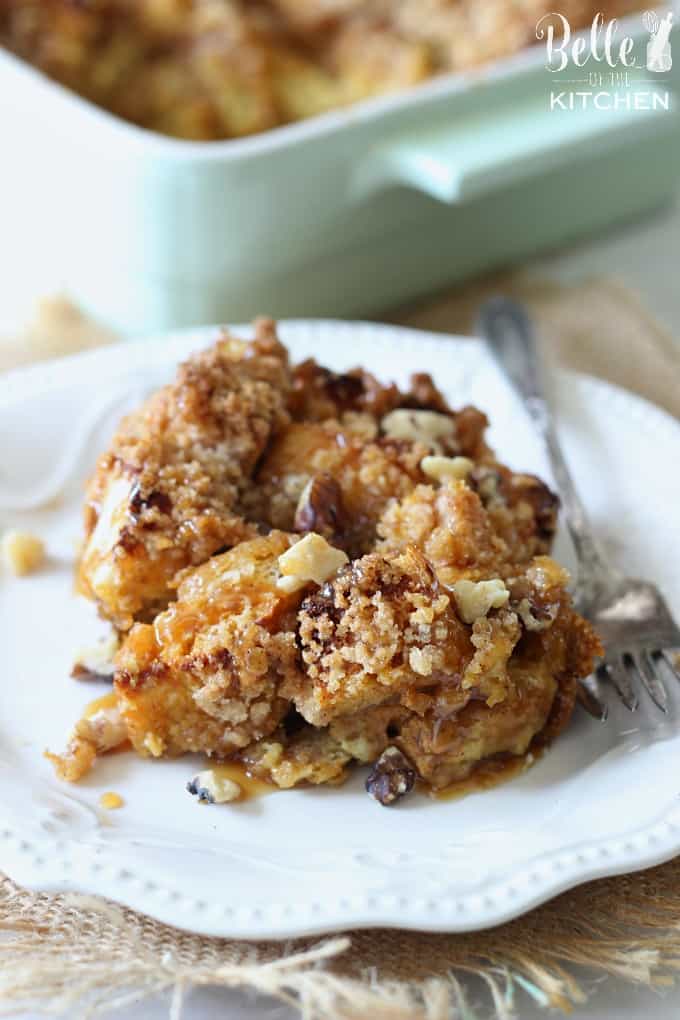 I was kind of hoping that since we were moving back to the mainland that I would get to experience fall again. We just moved from Hawaii, which has the same perfect temperatures year-round. That can be pretty awesome, but you never get the true fall or winter experience living there. Before moving to Texas, I just assumed that fall temps must be a thing here. I mean, it's a state full of boot lovers! Boots = fall, right?!
Wrong. It is hot. HOT, y'all. And word on the street tells me it will be that way into February.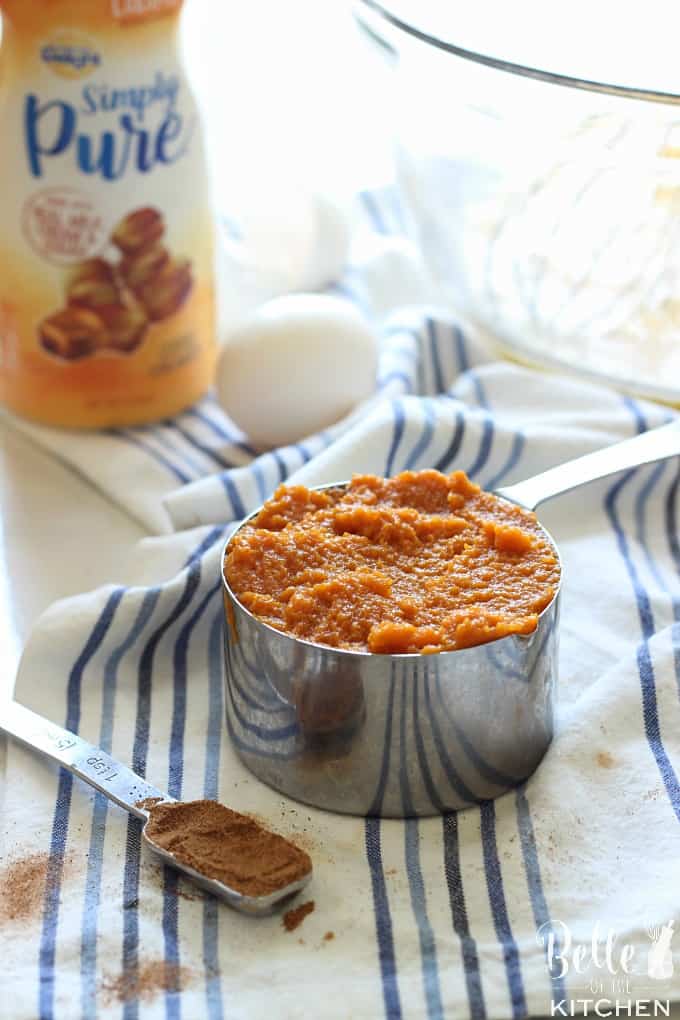 BUT, never to fear! I can just make it feel like fall around here like I did when we lived in Hawaii, thanks to some orange hued decor and fall themed recipes! And that's why I made y'all some Caramel Pumpkin French Toast Casserole today!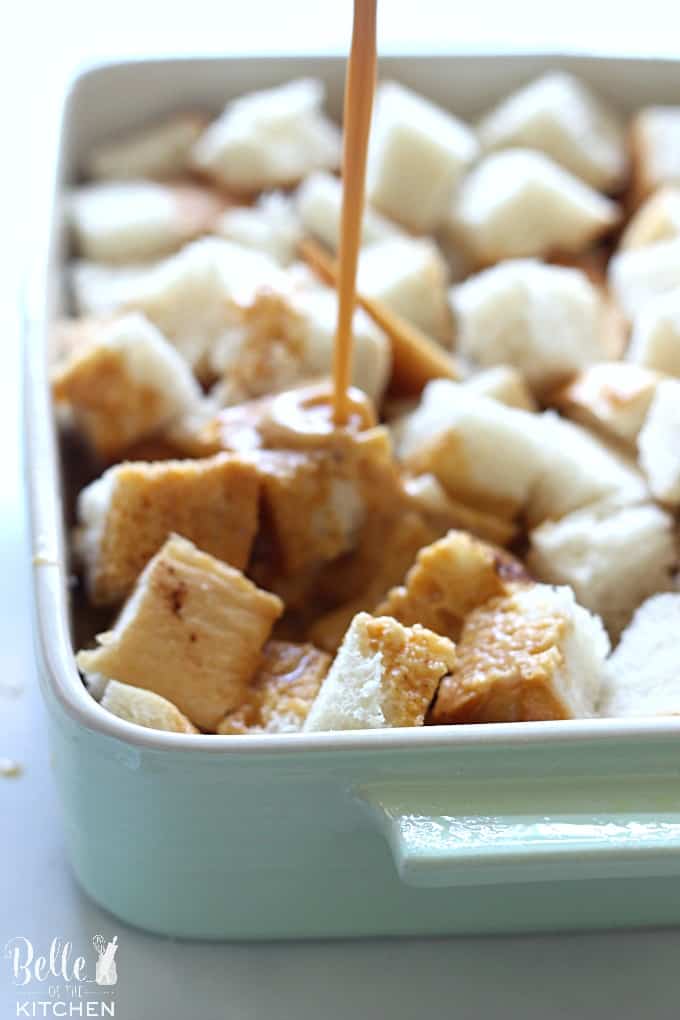 I did a play on my tried and true French Toast Casserole by adding in some fall flavors, including pumpkin puree, pumpkin pie spice, and giving it a creamy hint of caramel thanks to International Delight Simply Pure Caramel Creamer.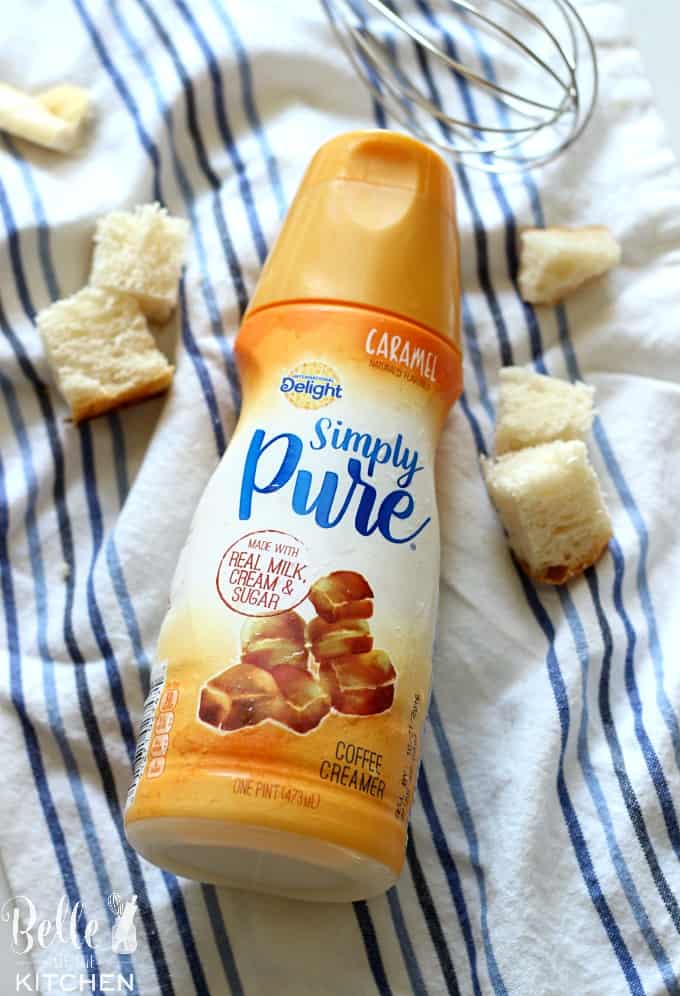 I'm a big fan of the new Simply Pure Creamers from International Delight because they are made with real milk, cream, and sugar. Simple ingredients just taste better and are better for you, too. I picked mine up from Target along with all of the other ingredients I needed to make the Caramel Pumpkin French Toast Casserole. Oh and maybe a few throw pillows, some face cream, and a couple of burlap pumpkins for good measure. Target always seems to remind me of all the things I never knew I needed! 😉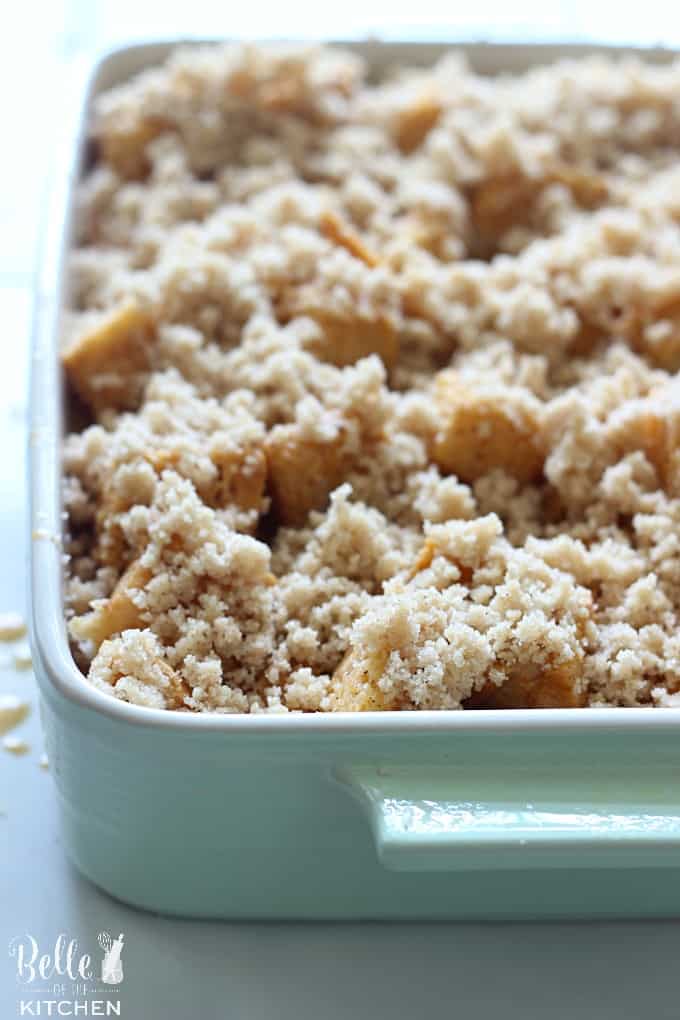 I also saved some money on my visit using the Cartwheel App! Do you have it, yet? If you download and use the app, you can save 20% off International Delight Simply Pure, Horizon, Silk, and So Delicious creamers from 9/25/2016 – 10/22/2016!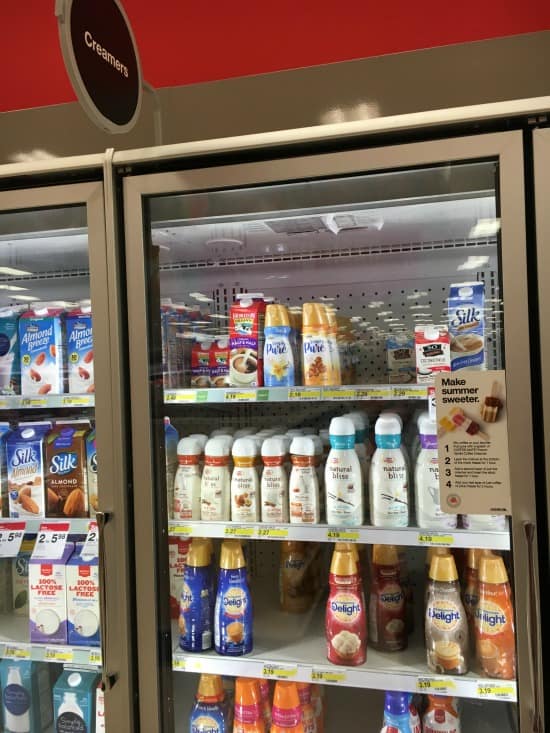 So there ya go, y'all. Grab your creamer, save some money, then make this Caramel Pumpkin French Toast Casserole! It would be perfect for a special breakfast or brunch this fall, or you could even make it ahead of time and just warm up a serving during the week before heading out to work, school, etc. It's full of good, simple ingredients and always a crowd pleaser. You can even prepare it the night before, refrigerate it, then pop it in the oven the next morning to save some time. You can't beat that!
Enjoy!

Caramel Pumpkin French Toast Casserole
Ingredients
½ a loaf of French bread (8 oz), cut into cubes
6 eggs, lightly beaten
1½ cups International Delight Simply Pure Caramel Creamer
1 cup pumpkin puree (not Pumpkin Pie filling)
1 tsp vanilla extract
½ cup packed brown sugar
2 tsp pumpkin pie spice
Streusel topping:
¼ cup all purpose flour
¼ cup packed brown sugar
¼ cup white sugar
¼ teaspoon pumpkin pie spice
3 Tablespoons cold butter
Instructions
Preheat oven to 350 degrees. Grease a 13x9 inch baking pan and fill with the bread cubes, spreading evenly.
In a medium sized bowl, whisk together the eggs, pumpkin puree, creamer, vanilla, brown sugar, and pumpkin pie spice. Pour egg mixture over the top of bread cubes, insuring that all pieces of bread are saturated.
Mix together streusel ingredients until crumbly, or pulse ingredients using a food processor (this is my preferred method). Sprinkle over the top of casserole.
Bake in preheated oven for 45-55 minutes until top is golden brown. Remove from oven and drizzle with caramel topping, if desired. Enjoy!
Notes
*If casserole begins to get too brown during baking, cover the pan lightly with foil.

This is a sponsored conversation written by me on behalf of WhiteWave Foods. The opinions and text are all mine.