Cracker Barrel Santa Pancakes
Cracker Barrel pancakes are my absolute favorite pancakes. Crispy at the edges and fluffy on the inside, I just can't think of a more delicious breakfast. But since we've moved to Hawaii, Cracker Barrel has been added to the list of restaurants that I can only dream about; at least until we make a trip back to the mainland. Missing favorite restaurants and regional foods is sometimes just a part of this army lifestyle, and can be one of the more difficult things to get used to. But that's nothing a little Pinterest search can't fix!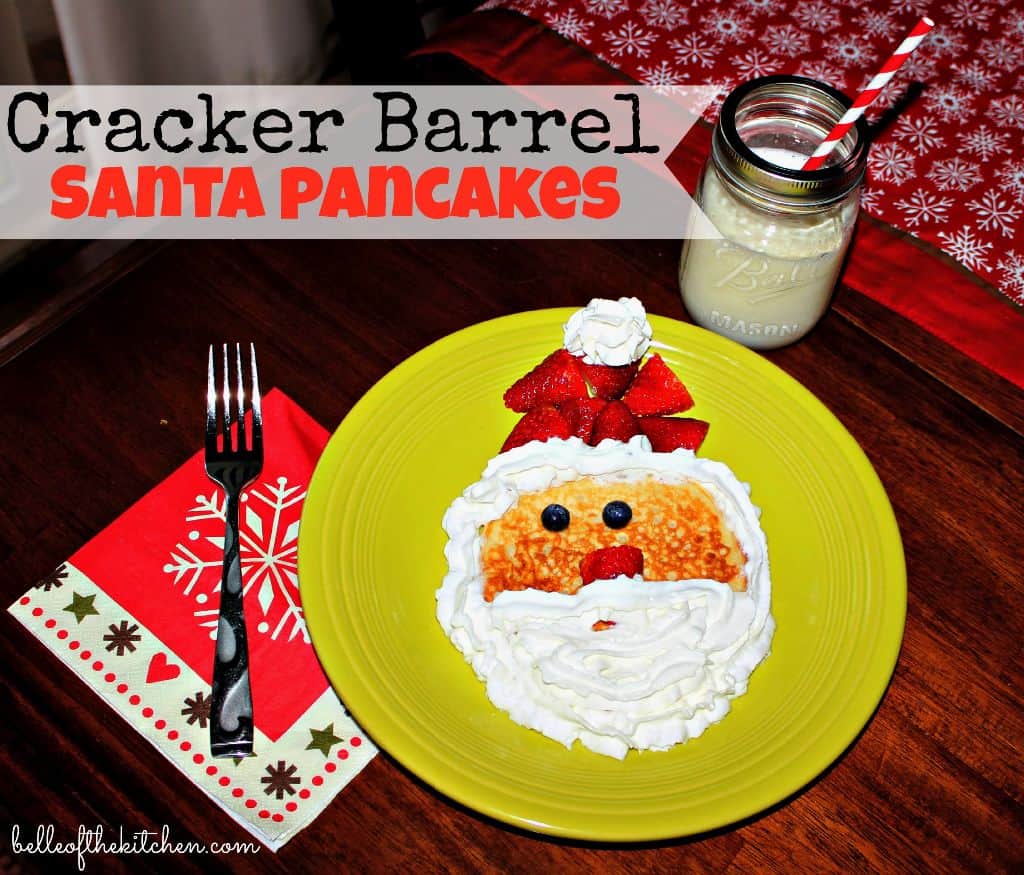 I found a copy cat recipe for Cracker Barrel pancakes on Pinterest and decided to give it a go. Since I also wanted to keep things festive for Christmas time, I added a little "Santa twist" with some fruit and whipped cream. My three year old was so excited and LOVED them!
They are very easy to put together. The real key to getting the crispy edges is using vegetable oil to grease your griddle or pan. You can also use butter, but if you're looking for the signature crispy edges, spring for the vegetable oil just this once!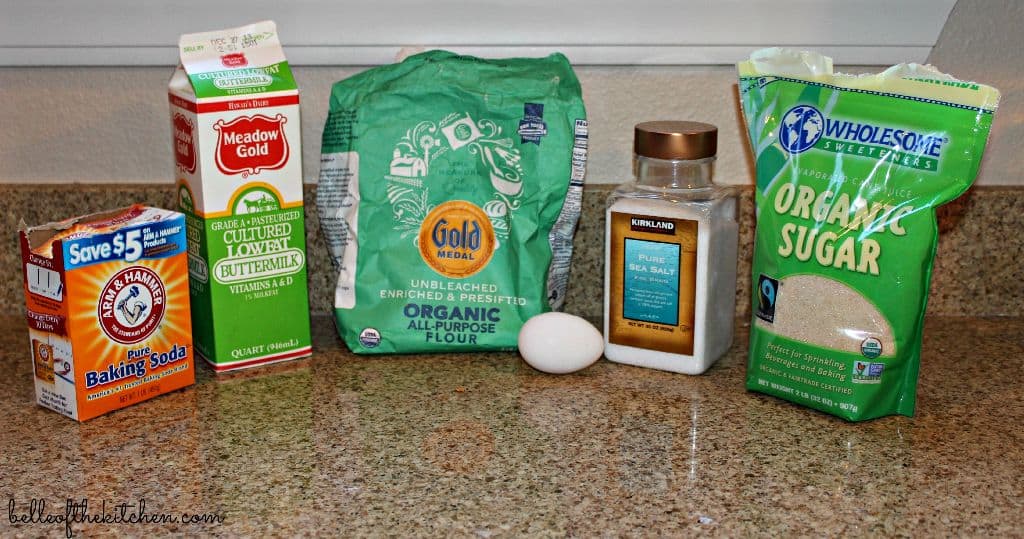 Start by mixing all of the dry ingredients into a large bowl, and then stir in the buttermilk. In a separate small bowl, whisk the egg well to get it airy and bubbly. Add to mixture and stir until just incorporated.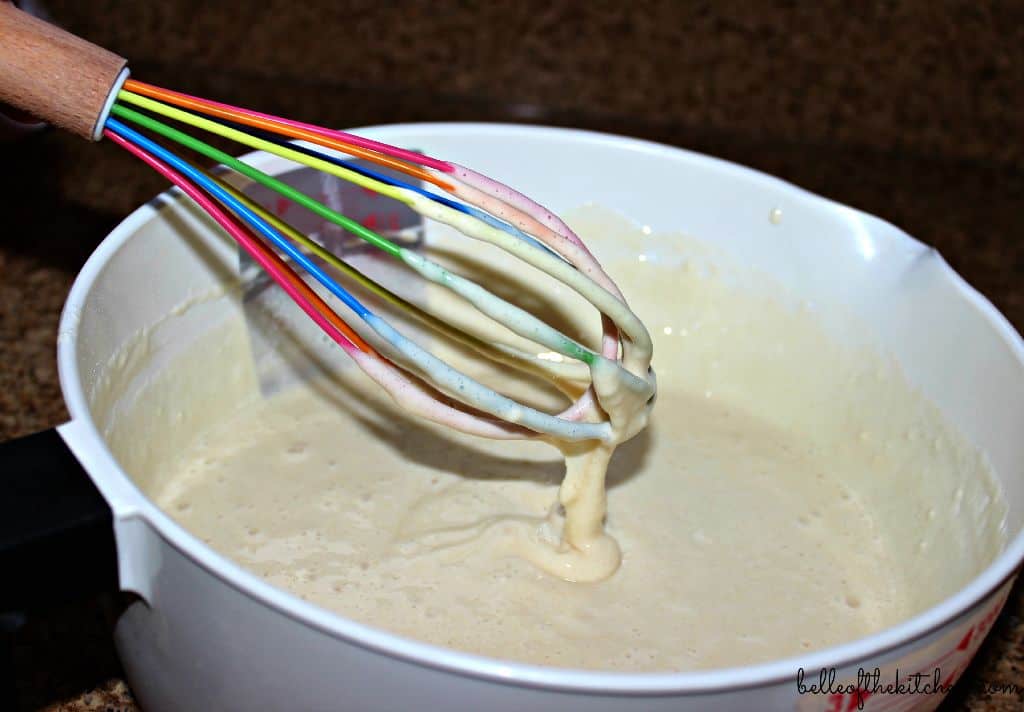 Heat your skillet to medium-low heat, or your griddle to 375 degrees. Grease with a little vegetable oil and scoop out batter to make desired sizes of pancakes. Cook until tops start to bubble, then flip.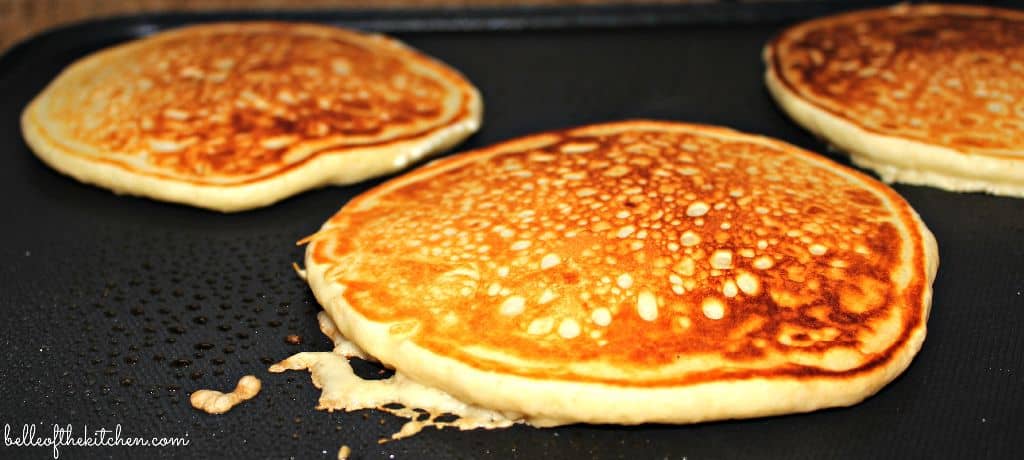 Once pancakes are cooked, top with strawberries for nose and hat, and two blueberries for eyes. Squirt a liberal amount of whipped cream on top for hat, beard, and mustache. Enjoy your little masterpiece for a moment, and then DIG IN!
This would make a fun breakfast for Christmas morning, or any day of the holiday season. Since I've made them, my little guy now constantly asks when we can have them again!
I hope you enjoy making them in your home, too!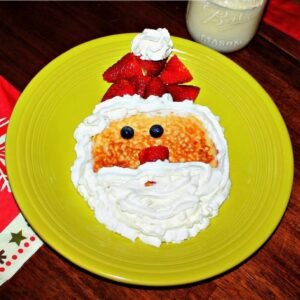 Cracker Barrel Pancakes
These pancakes taste just like the ones from Cracker Barrel! Crispy on the edges and fluffy on the inside!
Ingredients
2 cups flour,, I used all purpose
1 teaspoon baking soda
1 teaspoon salt
1 Tablespoon sugar
2 cups buttermilk
1 egg
vegetable oil for cooking
For Santa pancakes:
strawberries
blueberries
whipped cream
Instructions
Preheat pan to medium-low heat, or griddle to 375 degrees.

Mix together all dry ingredients in a large bowl.

Add buttermilk and mix.

Crack egg into a separate, small bowl and whisk to incorporate air. Whisk until light and bubbly. (Using eggs that are not straight from the fridge will help with this.)

Add the egg to the other ingredients and mix just to incorporate. Do not overmix.

Grease pan or griddle with vegetable oil. Scoop batter into desired size portions on pan and cook until bubbles begin to form on top of pancakes. Flip and cook on other side.

To create a "Santa Pancake," add strawberries for hat and nose, and two blueberries for eyes. Add whipped cream on top for hat, beard, and mustache.

Enjoy!
Calories: 164kcal, Carbohydrates: 28g, Protein: 5g, Fat: 2g, Saturated Fat: 1g, Cholesterol: 27mg, Sodium: 498mg, Potassium: 122mg, Sugar: 4g, Vitamin A: 130IU, Calcium: 77mg, Iron: 1.5mg
This site contains affiliate links, if you make a purchase through them, we receive a small commission.