Strawberry Kiwi Popsicles
These three-ingredient strawberry kiwi popsicles are super easy to make and a fun project to do with the kids this summer!
Hi everyone! Kacey from The Cookie Writer here today to help out Ashlyn with a fun, but easy, summer dessert recipe.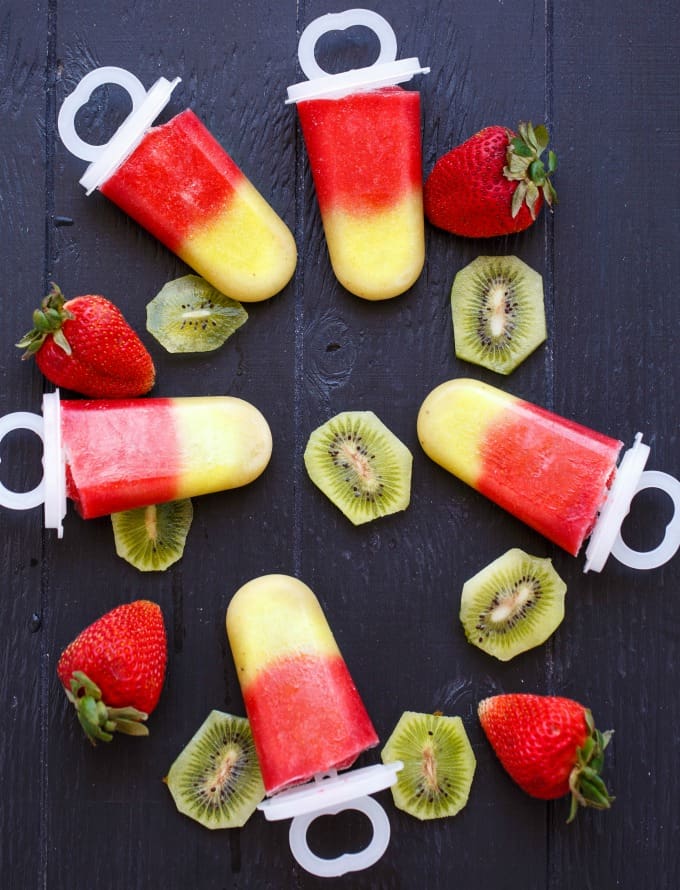 Growing up my mom would often make us homemade popsicles. To this day I still love making them and I couldn't wait to surprise my daughter with these strawberry kiwi popsicles when she got home from school! The funny part was that she was more upset that I made the popsicles without her… Kids! So, since I had some extra filling, I let her make a couple of her own because they are THAT easy!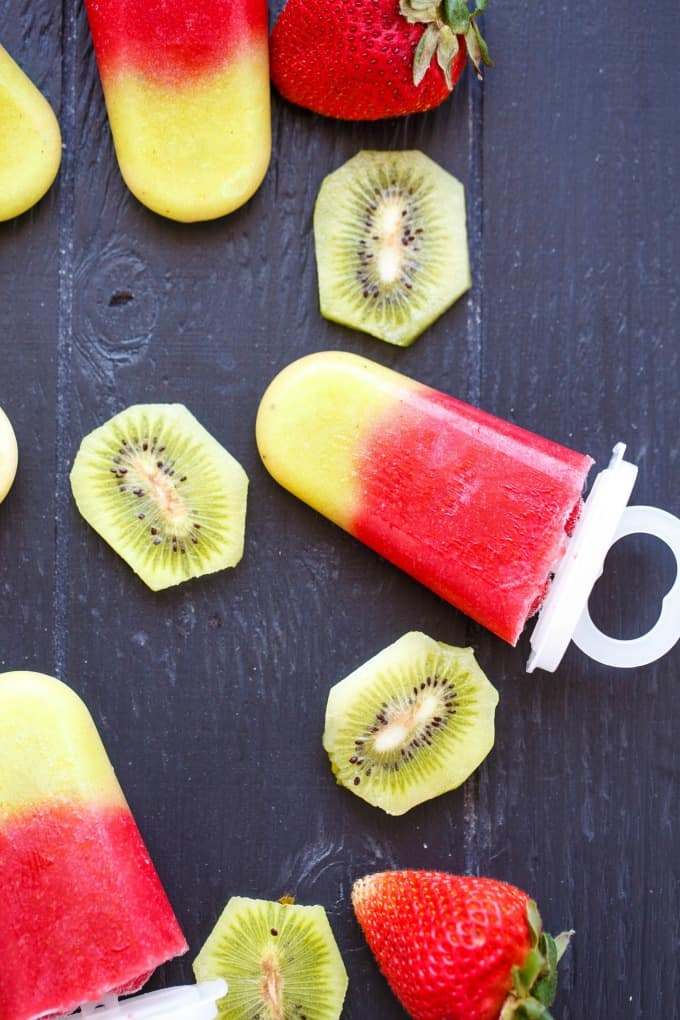 Besides being super easy to make, these strawberry kiwi popsicles are under 4 ingredients and contain no additional fillers, making them perfect for anyone's diet. I did add simple syrup to our mixture just because the kiwis were a bit on the sour side, but you could easily make these with fresh fruit and no additives! Whatever works best for you 🙂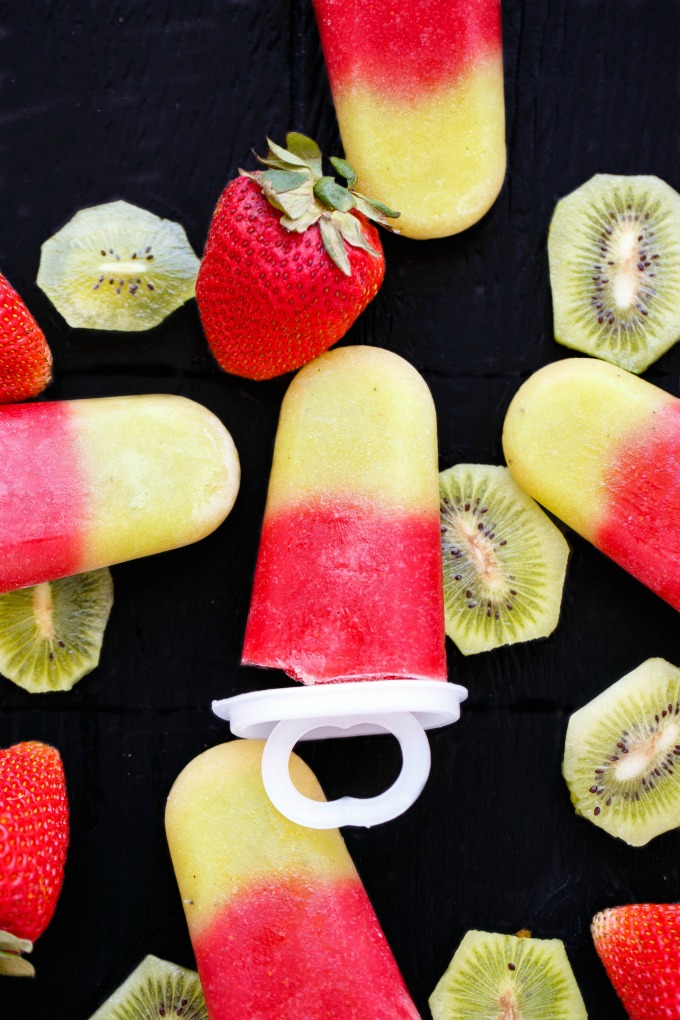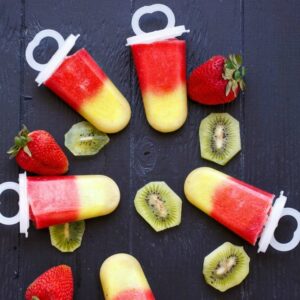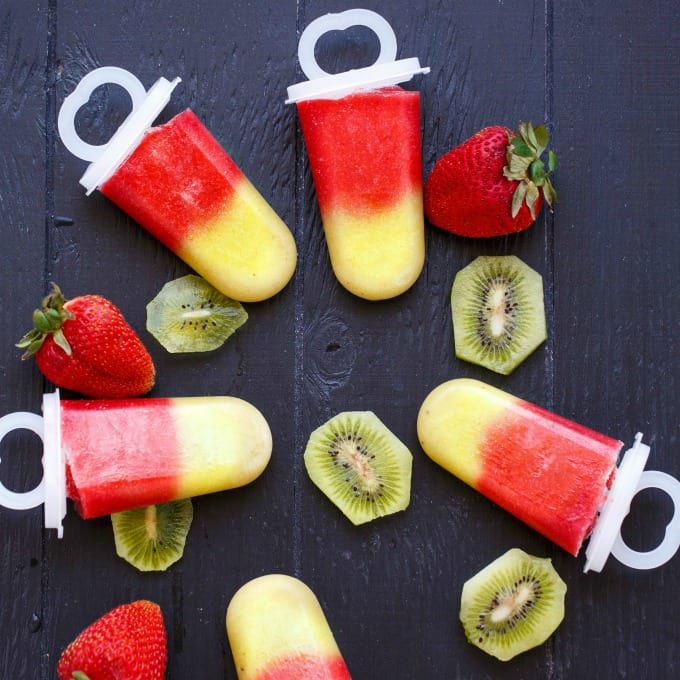 Strawberry Kiwi Popsicles
So light and refreshing, who would pass up on these strawberry kiwi popsicles!
Ingredients
1 lb fresh strawberries,, washed and trimmed
1 lb fresh kiwi,, skin removed
2-4 tbsp. simple syrup,, optional
Instructions
Note: Simple syrup is made by combining equal parts of granulated sugar and water in a small saucepan. Cook over medium heat until sugar has dissolved completely (no need to boil!) Allow to cool completely.
Popsicles
Add the strawberries to a food processor. Puree until smooth. Strain through a sieve to rid of the seeds. Mix in some simple syrup if desired.

Add the kiwis to a clean food processor and puree until smooth. Strain through a sieve to rid of the seeds. Mix in some simple syrup if desired.

Layer your popsicles as you desire in popsicle molds (get creative here!) Place into freezer and wait until frozen.
Calories: 62kcal, Carbohydrates: 15g, Protein: 1g, Sodium: 4mg, Potassium: 263mg, Fiber: 2g, Sugar: 10g, Vitamin A: 55IU, Vitamin C: 85.9mg, Calcium: 28mg, Iron: 0.5mg
The amount of strawberry kiwi popsicles you end up with all depends on how large your popsicle molds are 🙂 Have fun and be creative! My daughter decided to do alternative layers whereas I kept mine simple.
Love these strawberry kiwi popsicles?! Try some of these recipes: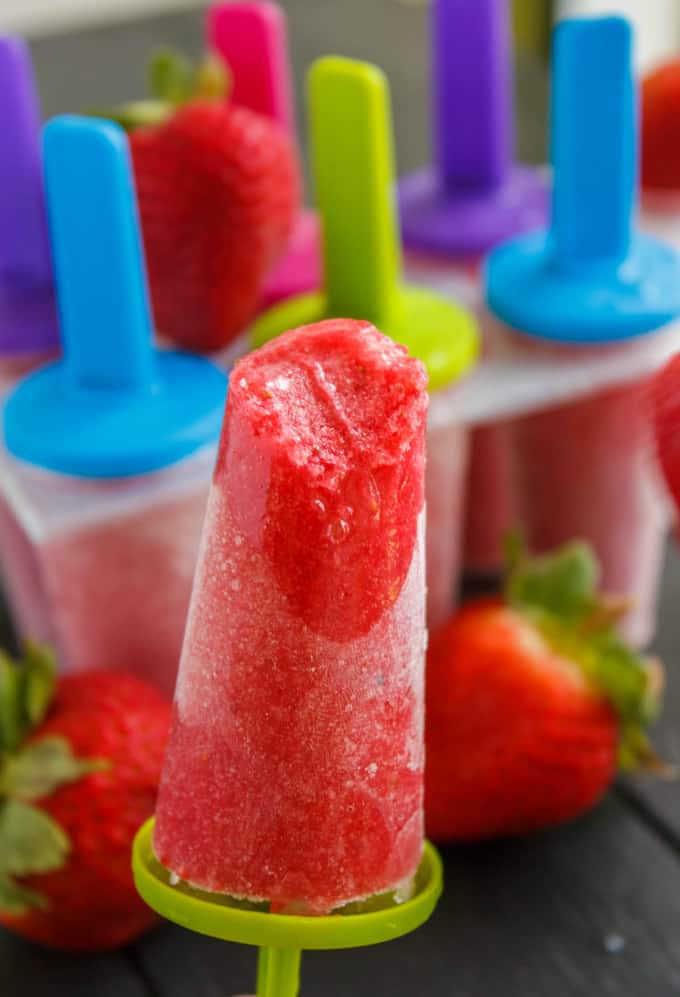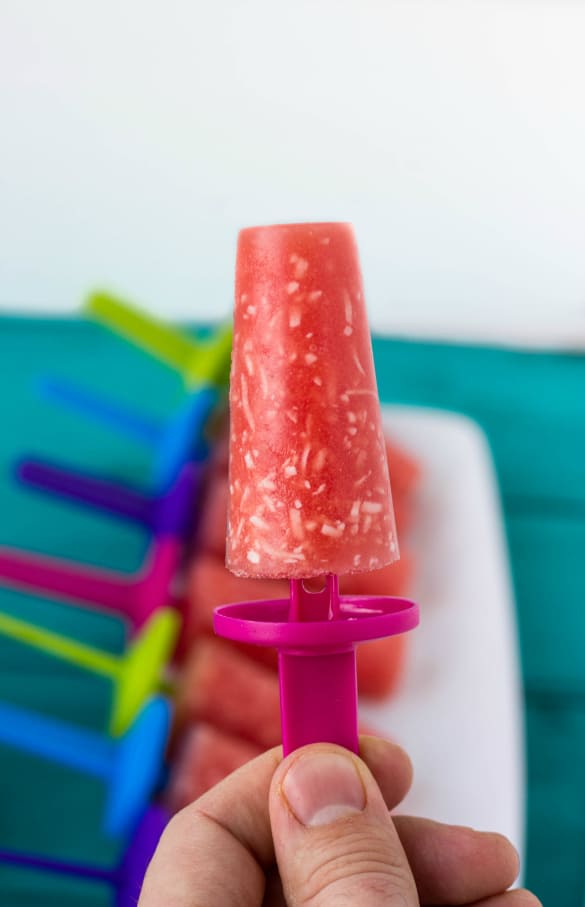 This site contains affiliate links, if you make a purchase through them, we receive a small commission.