If you indulged a bit much over the holidays like I know I did, a green smoothie is the perfect way to kick start your day in a healthy way!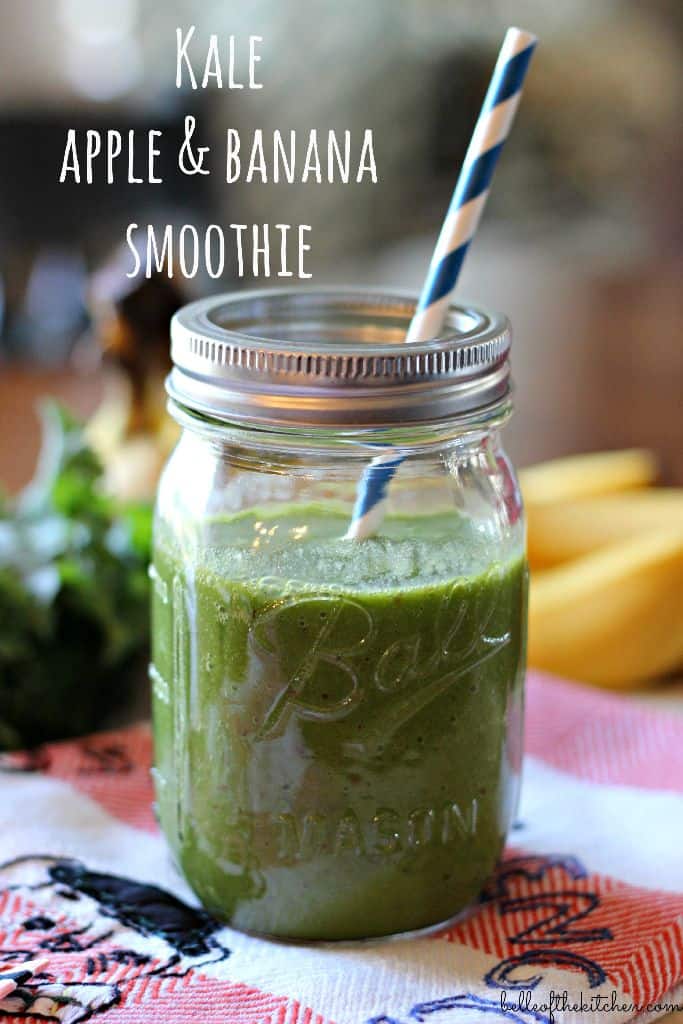 Kale is a superfood and has become pretty popular lately. I'd say that's a good thing, though, as anything that gets people eating healthier is a winner in my book.
I've been making green smoothies for awhile now, but have always chosen spinach since it has a milder taste. Then I did a little reading and learned that switching up your greens is actually recommended to prevent alkaloid buildup. You can read about it here, if you're interested. I decided it was time to try some new greens, and kale has been my ingredient of choice ever since!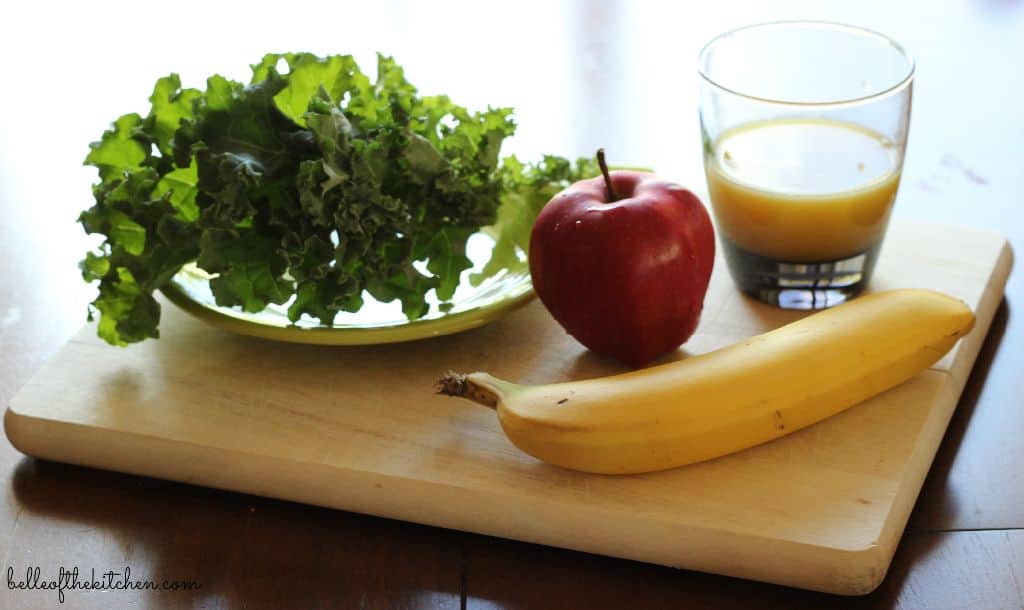 This is my favorite smoothie, and I make it a few times a week for breakfast. I like to chop up some bananas and keep them in the freezer to use for smoothies because they make them nice and cold, and also lend a creamy texture. Smoothies are so versatile, and you can use whatever ingredients appeal to you. Sometimes I use coconut water in place of the orange juice, or throw in some pineapple instead of the apple. It's all up to you! And the orange juice does a great job of masking the kale if you're concerned about its taste!
For a single serving, I use about half of a chopped apple and half of a banana. I have a little three year old to help eat the leftover pieces, but you can always double the amount of ingredients and just enjoy a larger smoothie without any waste.
Just add the fruit with a few big leaves of kale (I remove the ribs and stems,) and about 1/2 cup of orange juice to your blender. If your banana is fresh and not frozen, you might also want to add a handful of ice to make it nice and cold.

Blend until smooth and grab a fun straw to drink all that healthy goodness up with! Straws always make beverages more enjoyable, right?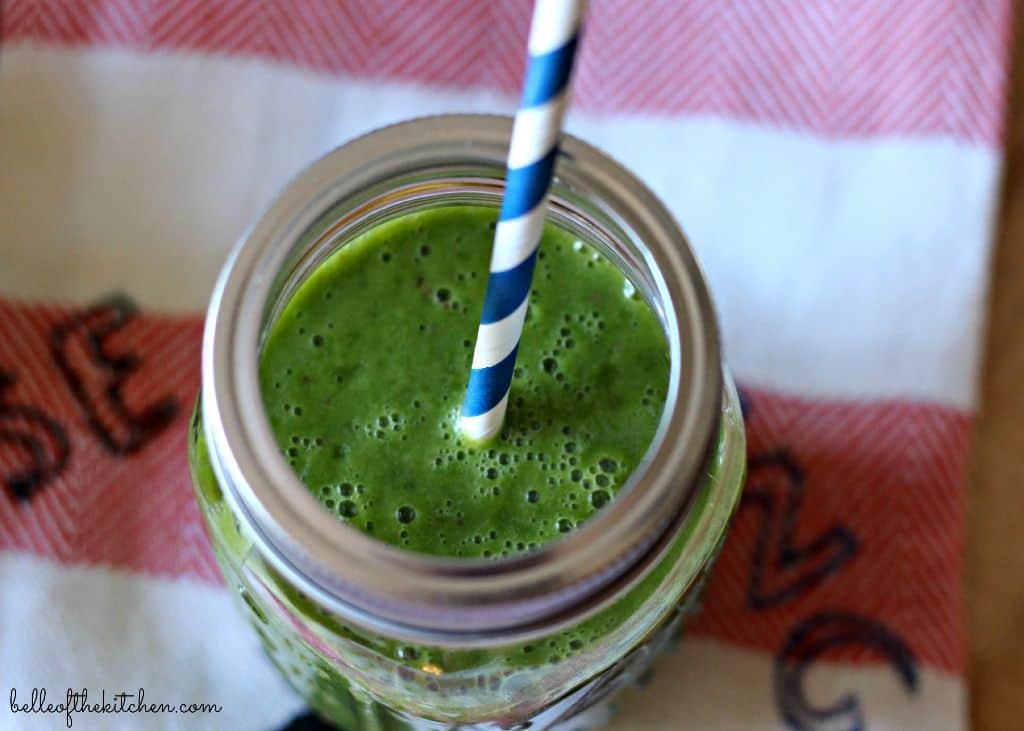 If you're new to green smoothies, give them a try. I was apprehensive at first, too, but now I love them! They are delicious, and such an easy way to get healthy, whole foods into your diet. My three year old loves them, too!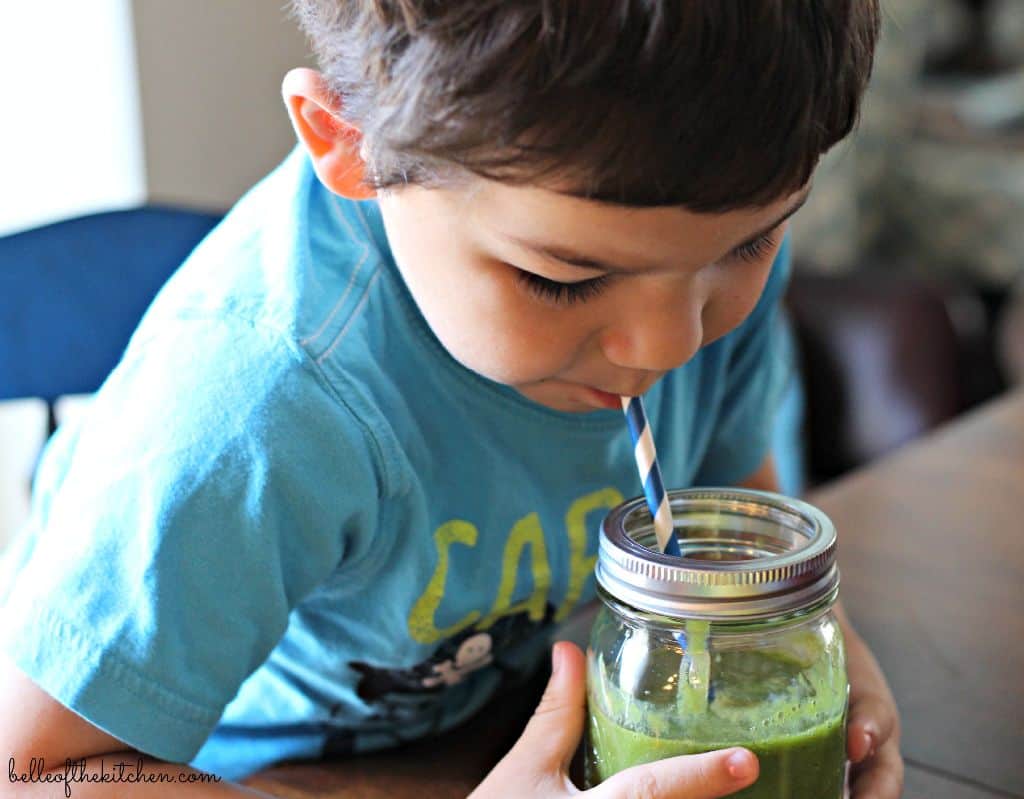 Enjoy! I hope you all are having a fabulous start to your New Year!
Kale Apple & Banana Smoothie
Ingredients
½ large apple, chopped
½ banana, chopped and frozen
A few large leaves of kale, ribs and stems removed
½ cup orange juice
handful of ice, if desired
Instructions
Add all ingredients to blender and blend until smooth. Add more orange juice or ice to get desired consistency.