Do you have a picky eater at home? I sure do. My son turns up his nose at many of the meals I cook, and would survive completely on raisins, yogurt, toast, cheese, and blueberries if I would let him. Oh, and goldfish, too.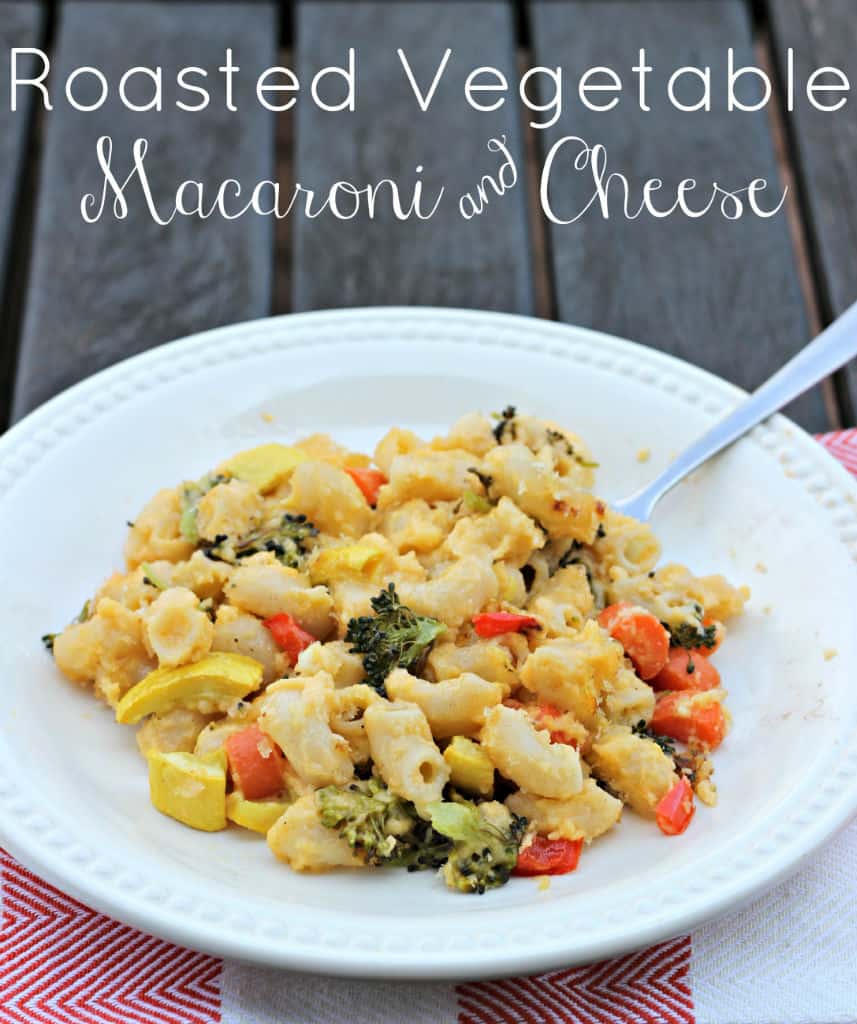 If you have a little one at home who isn't a big veggie eater, this is a great way to try and get those important foods into their diet. Now, I can't guarantee they won't just pick them out, but the kiddo-friendly macaroni and the delicious cheesy sauce seem to help make those dreaded vegetables a little less noticeable. 😉
This is my favorite homemade macaroni and cheese. I love the addition of the roasted veggies, and the garlic that's added to the creamy, cheesy sauce gives it so much flavor. It's a win-win for adults and kids alike!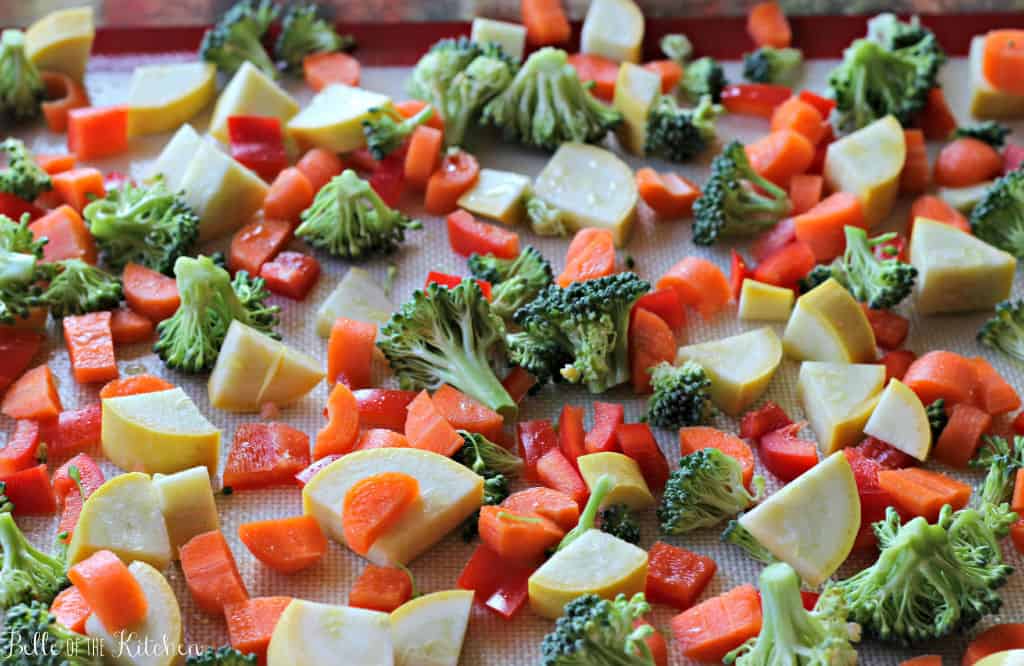 Start by roasting your veggies in the oven for about 20 minutes. Meanwhile, cook and drain the pasta and set it aside. Then get started on your cheesy sauce. Mmmm…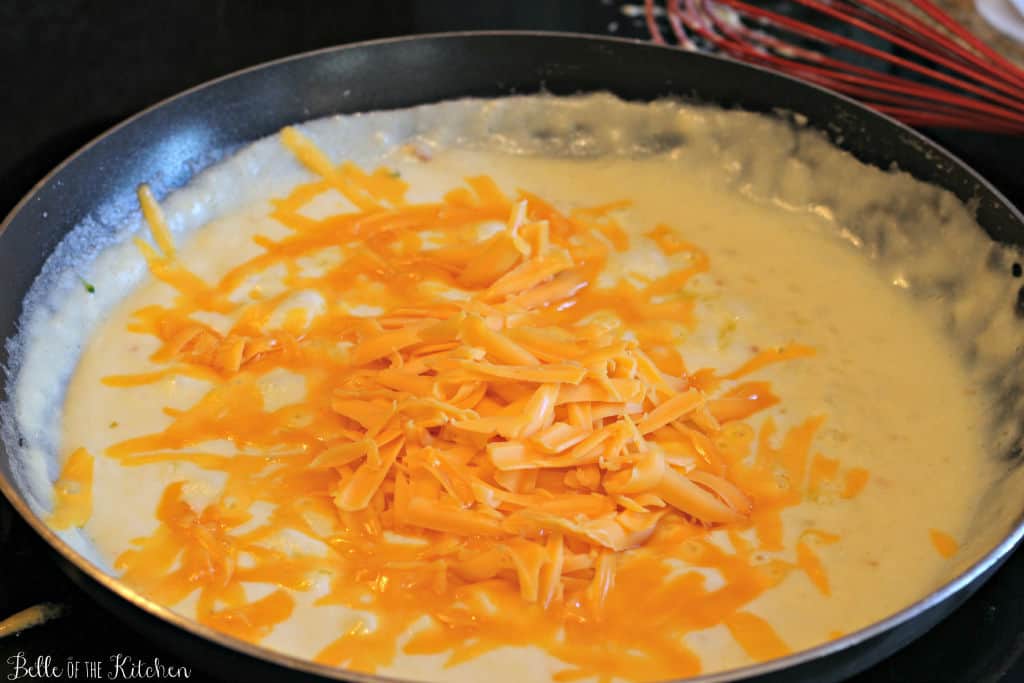 I MIGHT have added more than two cups of cheese. Just maybe.
Once the veggies are finished roasting, mix into the sauce with the drained pasta.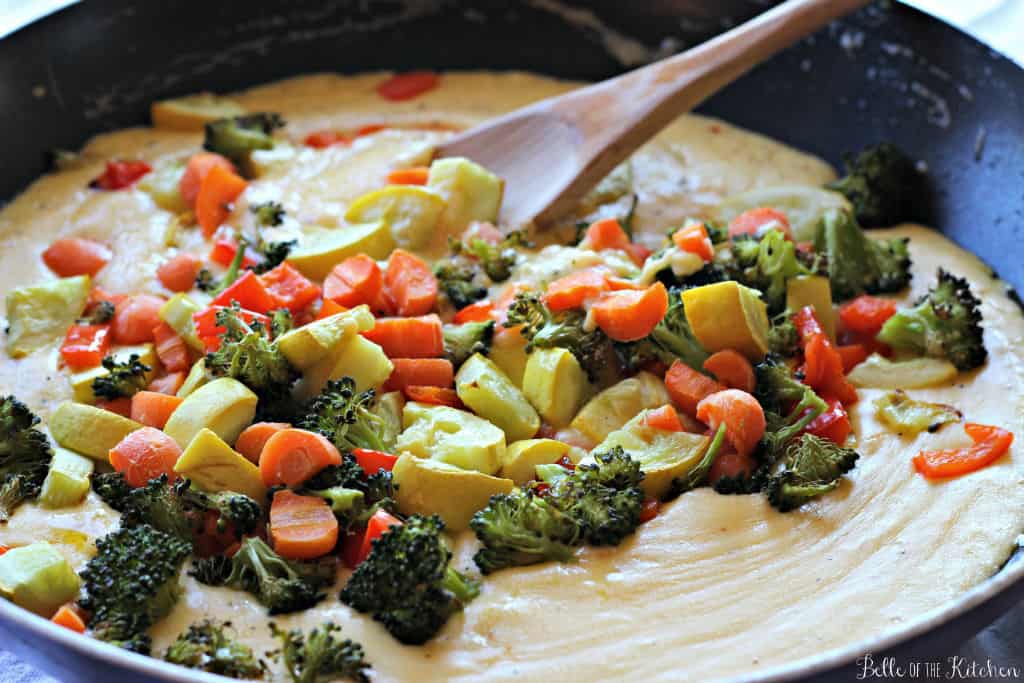 Pour all that yumminess into a baking dish and sprinkle some Panko over the the top. Switch your oven over to broil, and cook for about 3-4 minutes until the top starts to get nice and golden brown.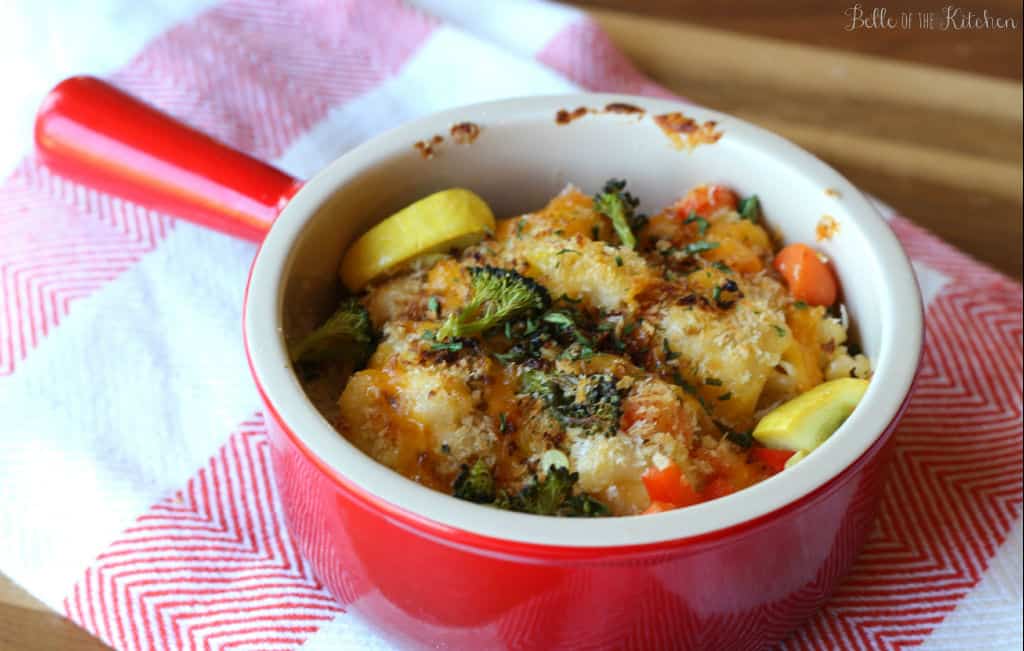 My son really enjoys this macaroni and cheese and even eats some of the vegetables! If it has cheese on it, he's a little bit more likely to give a try. And hey, cheese is a great source of calcium, right? He NEEDS that. So there, I've justified it for us all.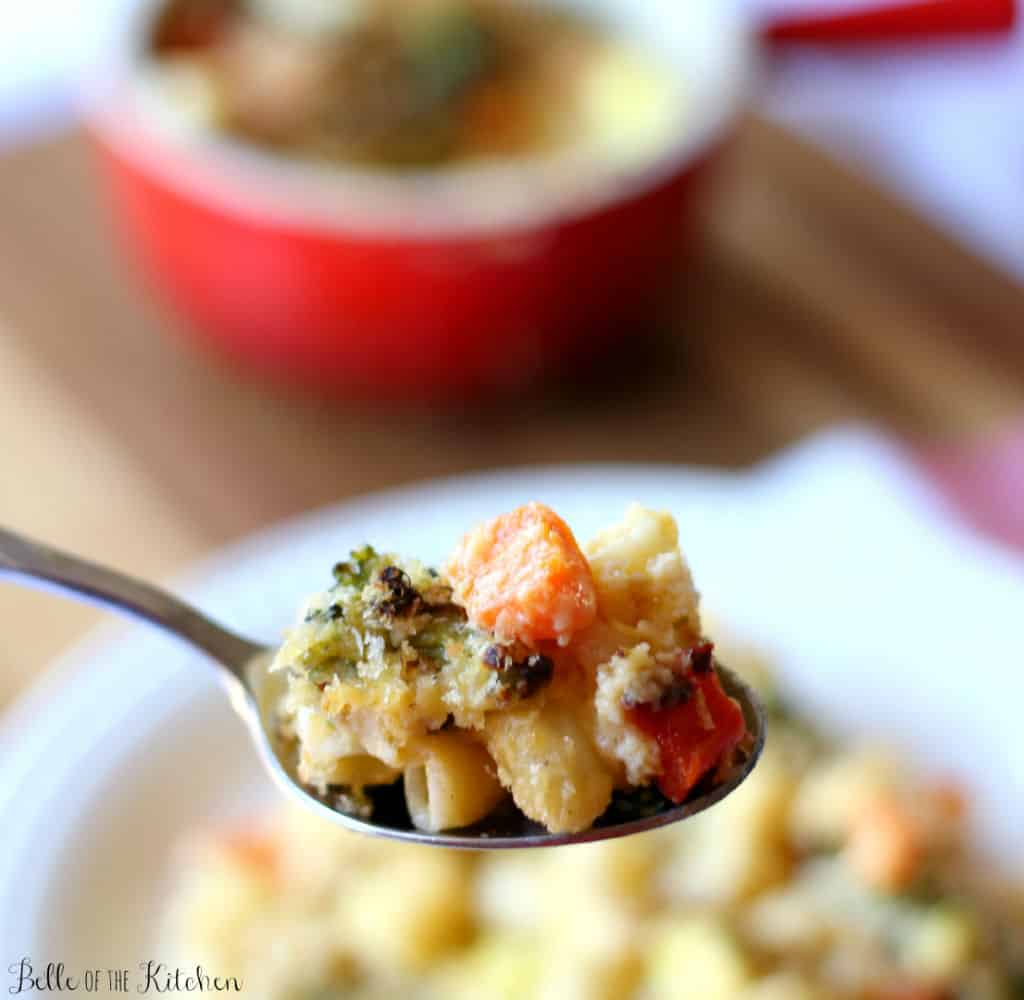 Hope you're all having a lovely weekend. I'm already enjoying mine IMMENSELY because my hubby is home from Thailand. He's been gone for the past few weeks for army stuff, and I'm so glad he's back home. And not just because he provides an extra set of hands with the two kids. Or because now I can FINALLY watch season two of House of Cards. Do y'all watch that? Oh, is it good. And if I like a show that has anything at all to do with politics, that's telling ya something.

My next recipe is going to feature  some SUPER easy and delicious Lemon Bars, so be sure to come back and visit! You can also sign up for email updates, or follow along with me on social media. Links to all my pages are right above my picture in the top right of the sidebar. So glad you're here.

Roasted Vegetable Macaroni and Cheese
Ingredients
1 small head broccoli, chopped
½ red pepper, diced
1 yellow squash, diced
8 baby carrots, sliced
2 cups elbow macaroni
¼ cup olive oil
1 garlic clove, minced
3 TB. all purpose flour
1½ cups milk (I used a combination of milk and half-and-half)
2 cups sharp cheddar cheese, shredded
Salt and pepper, to taste
3 TB panko breadcrumbs
Instructions
Preheat oven to 400 degrees. Line a baking sheet with either aluminum foil or a silicone baking mat. Spray with olive oil or cooking spray. Toss chopped vegetables onto baking sheet and roast in the preheated oven for 20 minutes or until softened.
Meanwhile bring a medium pot of salted water to boil, and cook pasta according to package directions. Drain and set aside.
Heat oil in a large skillet over medium heat. Add minced garlic and cook for 30 seconds, until fragrant. Whisk in flour and cook for 1 minute. Gradually whisk in milk, stirring constantly until mixture has thickened. Remove from heat and stir in cheese until melted and creamy. Season to taste with salt and pepper, and carefully mix in macaroni and vegetables.
Place mixture in a large baking dish and sprinkle panko over the top. Place under broiler and bake for 3-4 more minutes, or until top is golden brown.
Related posts: