These Barbecue Green Beans make an amazing side dish for special occasions, get togethers, or any weeknight meal! They are loaded with bacon, onions, and a homemade barbecue sauce. You'll never want to go back to plain green beans again!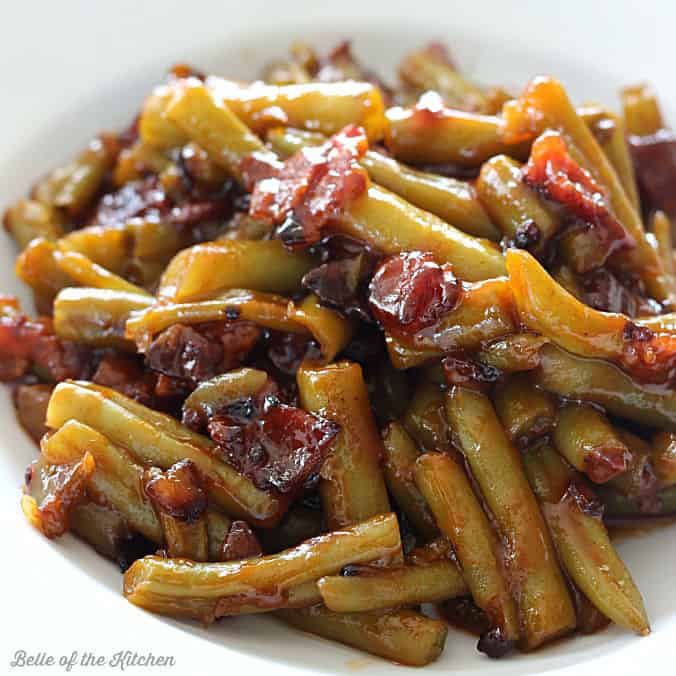 Hey y'all, sorry I went a little MIA at the end of last week! I do have a good reason, though; I literally got lost in a book!

I'm a big fan of Downton Abbey and ever since the news broke that this next season will be their last, I've been taking it pretty hard. I was in need of a little Downton fix, so I decided to look for books from that same time period. After a little searching, I found "The House at Riverton" and decided to download the sample on my iPad and give it a whirl. Well, it sucked me in y'all! I was pretty much useless until I finally finished it this morning. I won't give any details about the book, I'll only say… READ IT! It's good.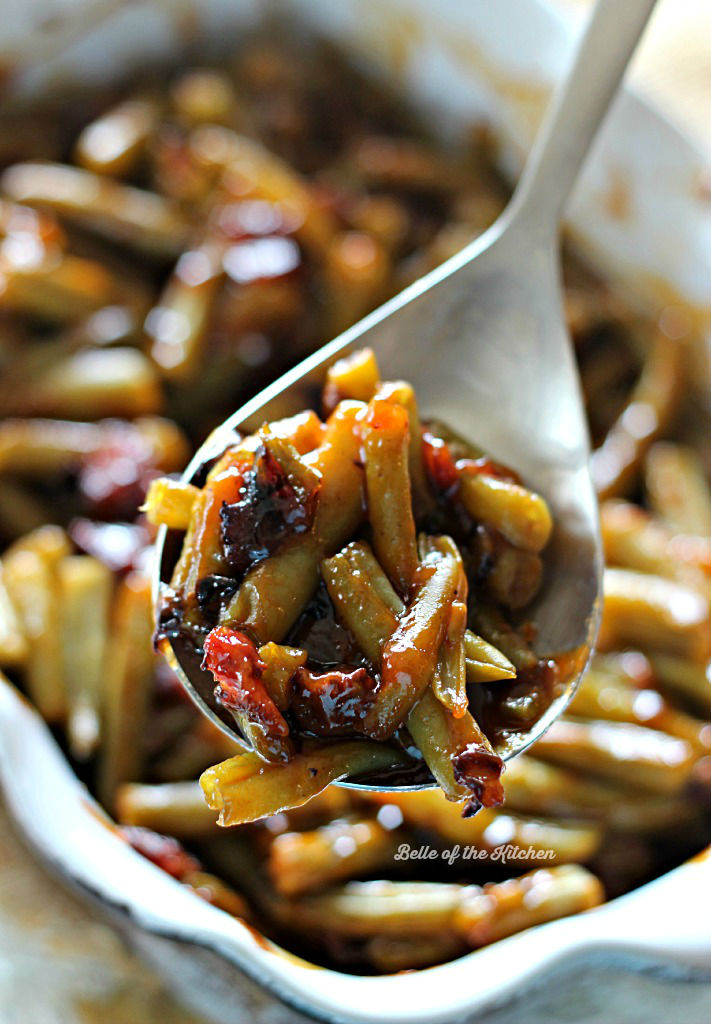 Even though I was busy devouring a book this past week, I still had some recipes planned out to share with y'all in preparation for Easter! These Barbecue Green Beans are one of my favorite side dishes for holiday meals because they are SO so yummy. I hold this recipe near and dear to my heart because it is also the first recipe I ever truly developed myself.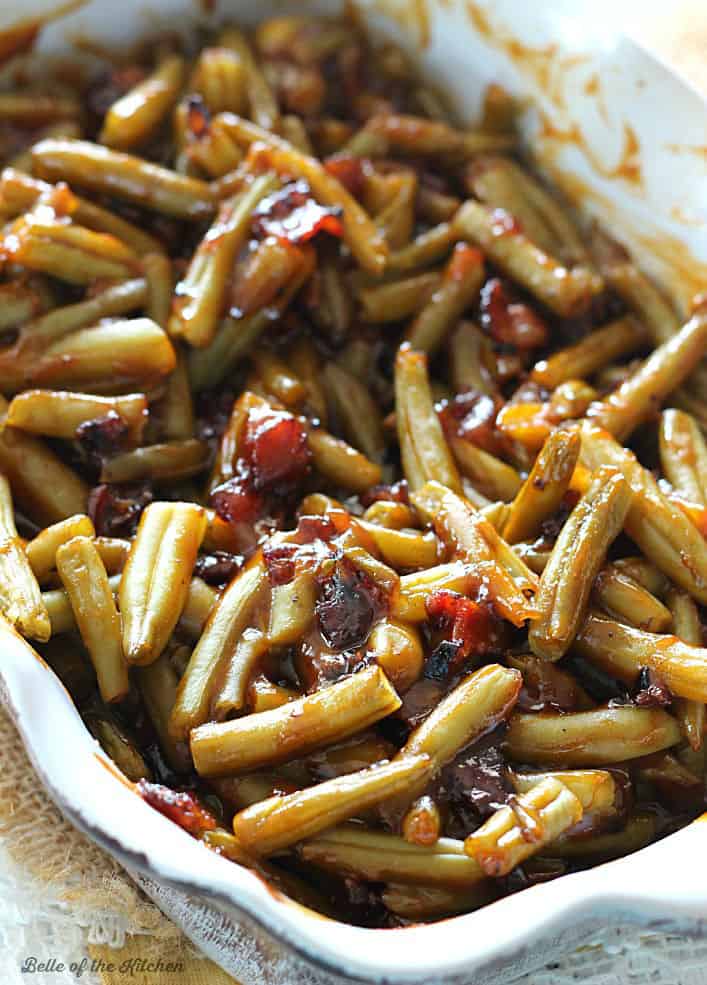 One evening a few years ago when we were still living in Kansas, I had this crazy craving for baked beans. I raided my cupboards, but all I had on hand were a few cans of greens beans. I used to keep my shelves pretty well stocked with green beans since they were (and still are!) my son's favorite vegetable. I figured I'd give it a shot, and I was VERY happy with the results! They have made a regular appearance at our Easter table every year since.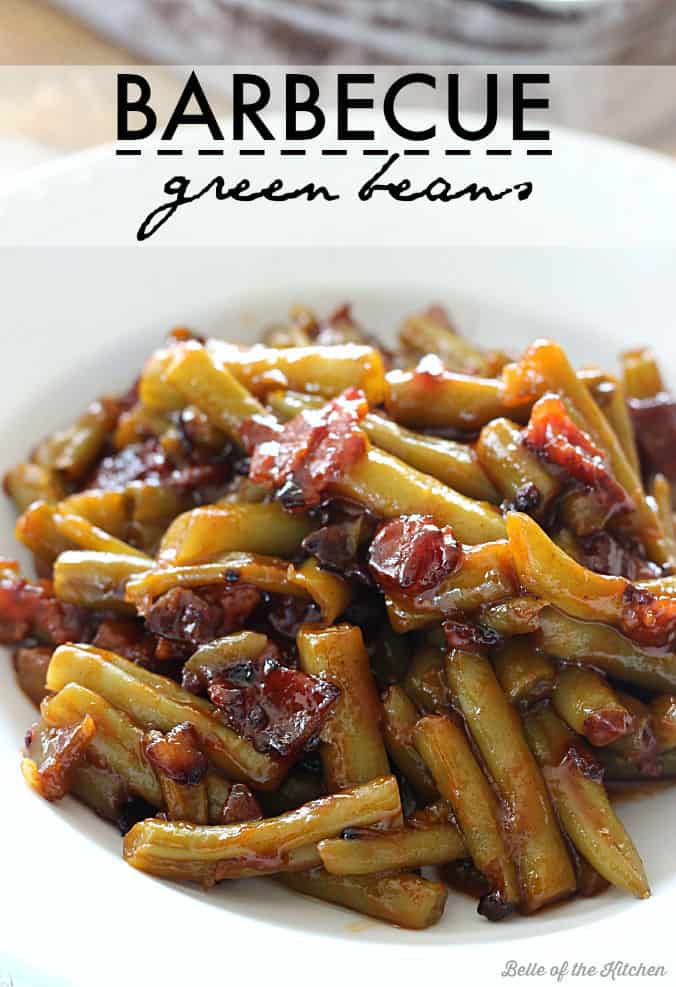 Give this recipe a try, you won't be disappointed!

Barbecue Green Beans
Ingredients
2 cans cut green beans, drained
¼ cup onion, diced
5-6 slices bacon, chopped
½ cup ketchup
1 TB Worcestershire sauce
¼ cup brown sugar
Instructions
Preheat oven to 350 degrees. Place green beans in the bottom of a casserole dish and set aside.
Cook onion with the chopped bacon in a skillet over medium-high heat until bacon is crisp. Drain most of the fat.
Stir in ketchup, Worcestershire sauce, and brown sugar and simmer for an additional 2-3 minutes.
Pour the sauce over the green beans and gently mix. Bake green beans in the preheated oven for 15-20 minutes. Enjoy!
Hungry for more Holiday Side Dishes? You might also like: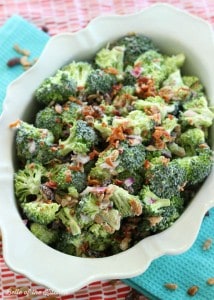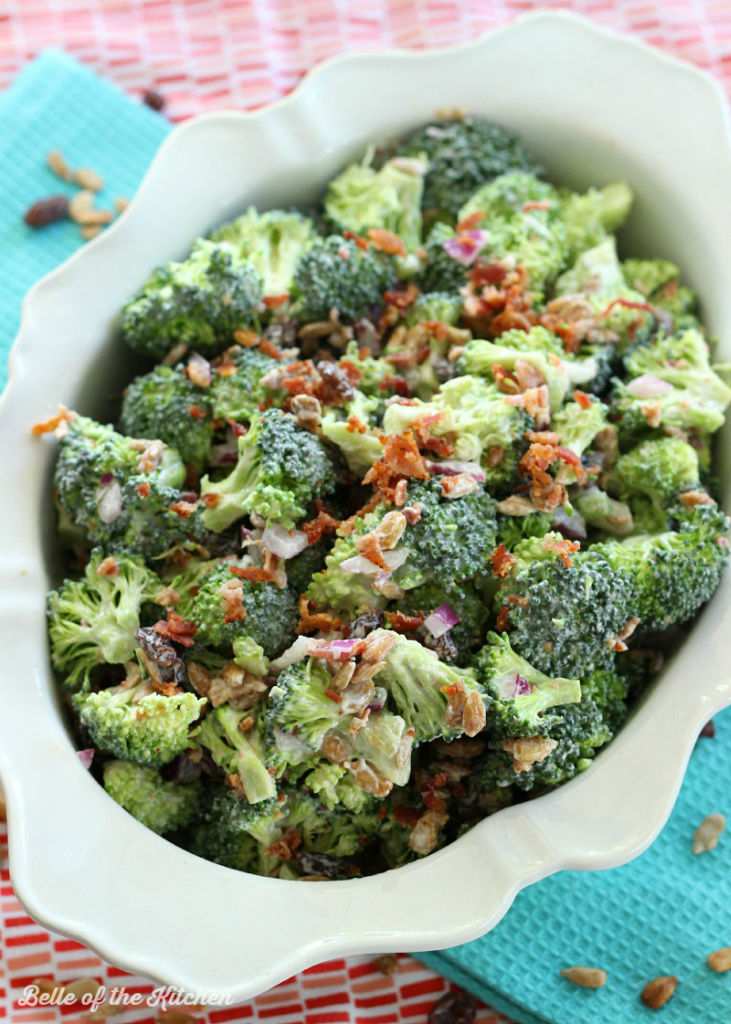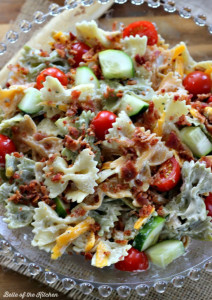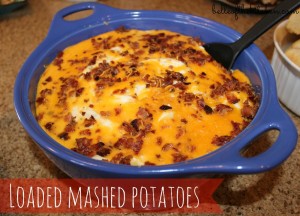 Related posts: