This Easy Pasta Salad is one of the simplest side dishes you'll ever make! It's ready in under 20 minutes and made with just four ingredients! It's a regular at our house!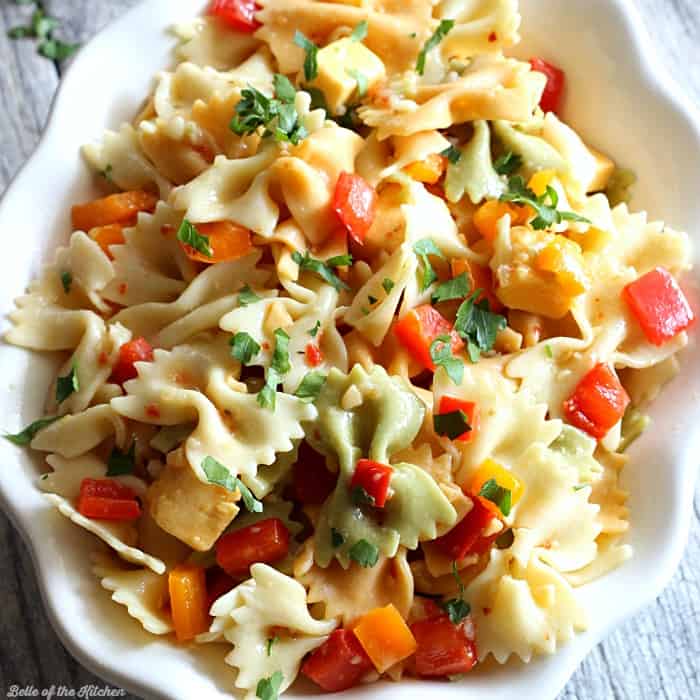 Today's recipe is so simple, y'all, that I almost wasn't sure if it was worth posting. But then I thought, the easy recipes are the ones I always go looking for, and I'm sure many of y'all feel the same way!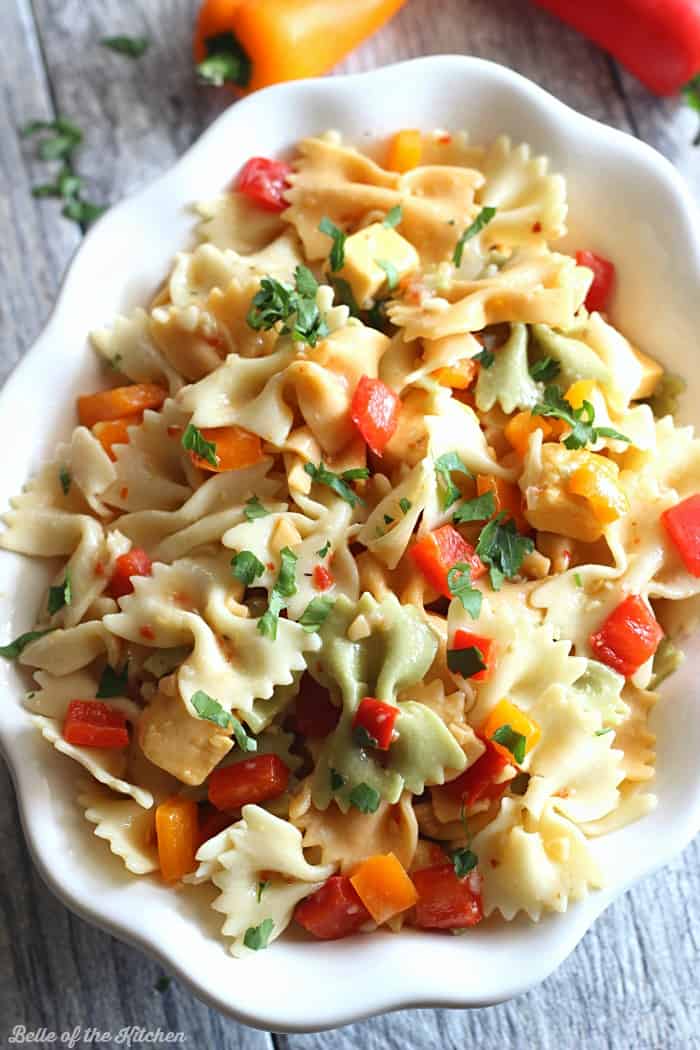 I make this pasta salad all the time. It's one of my go-to side dishes for barbecues or potlucks, and I love taking the leftovers home to enjoy with lunch or dinner the next day. You can spice this up however you like by adding different veggies, but this is my favorite combination out of all that I've tried.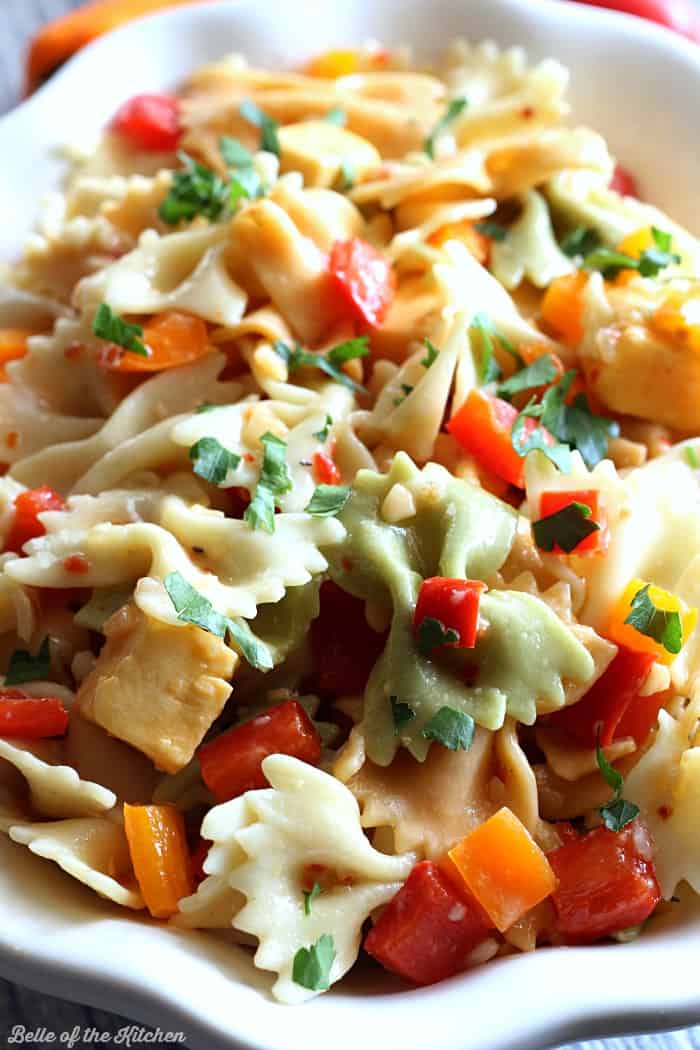 All you need is multi-colored pasta, italian dressing, a block of cheddar cheese, and some sweet bell peppers. I'm in love with mini sweet peppers (see my Cheesy Bacon Stuffed Mini Peppers that I shared recently here) so if I have those on hand, I'll throw them in. Otherwise, I just use two big peppers. Any color will do.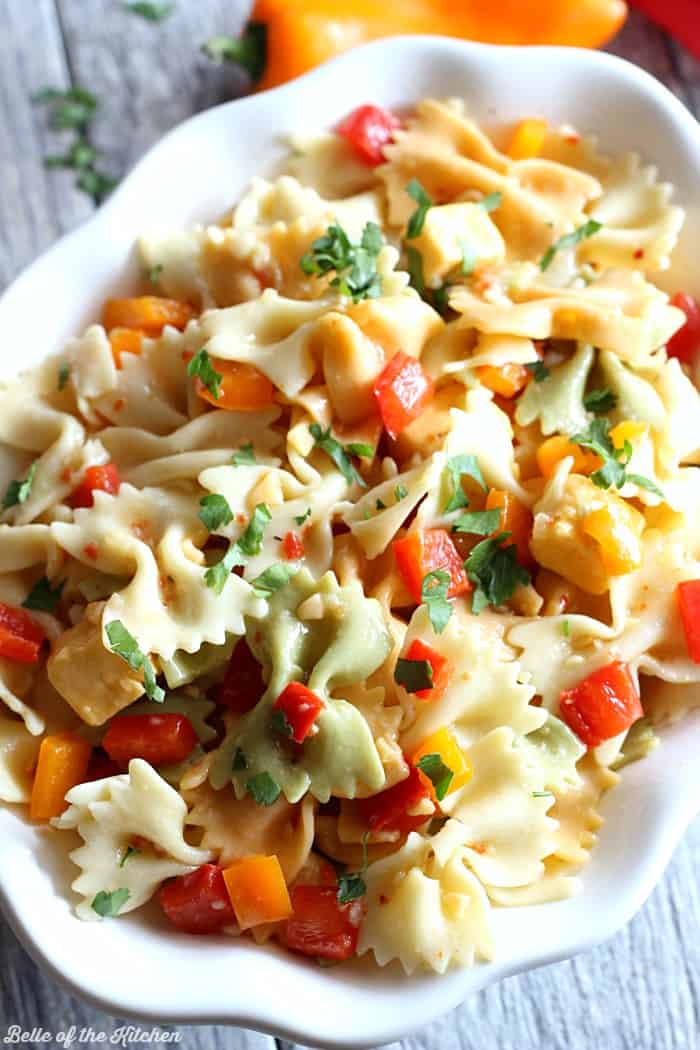 Enjoy!!

Easy Pasta Salad Recipe
Ingredients
1 (12 oz) package multicolored pasta
1 cup Italian salad dressing
1 (8 oz) block cheddar cheese, cubed
2 large bell peppers, chopped, any color (I like red, orange, or yellow)
Instructions
Prepare pasta according to package directions. Drain, then rinse with cold water. Allow to drain thoroughly, then transfer to a large bowl.
Stir in the Italian dressing, cubed cheddar, and chopped peppers. Cover and refrigerate until ready to eat. This can be eaten right away, but it tastes best if its had at least an hour or two to chill. Enjoy!
Related posts: