Greek Yogurt Fruit Salad – fresh fruit stirred together with a light and creamy greek yogurt cheesecake filling! Perfect for a sweet side dish, or a lightened up dessert!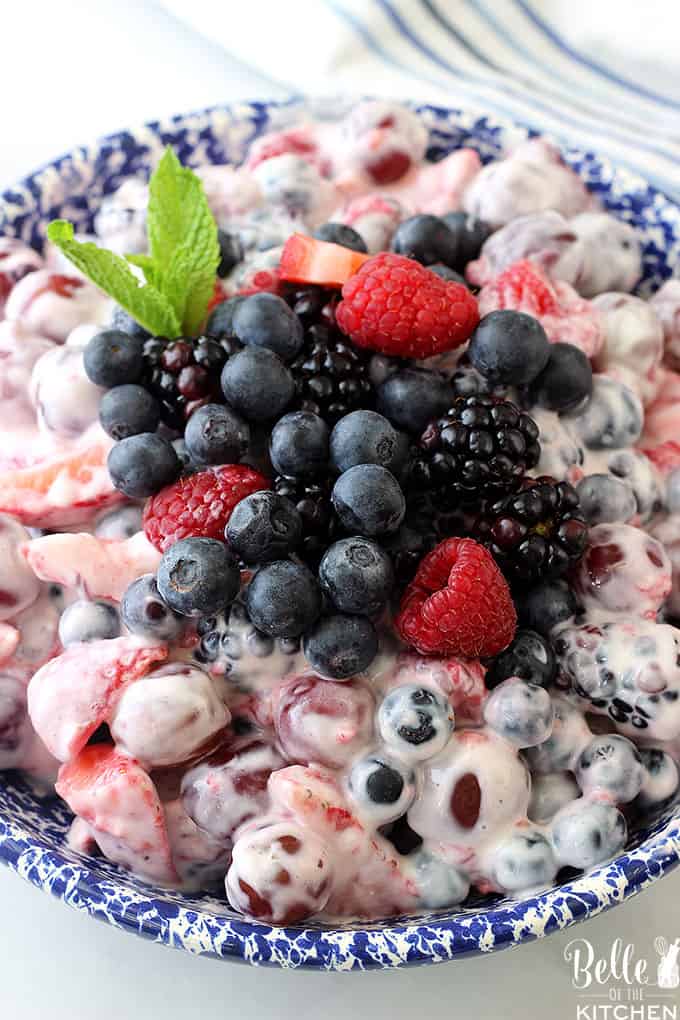 I'm pretty sure I mentioned in my Skinny Chocolate Cake post a couple of weeks ago that I'm working to shed some postpartum baby weight and get back into a healthy eating routine again. My littlest guy is 10 weeks old now (how is that even possible?!😭❤️) and my journey back to health has been much anticipated! That journey isn't all about weight loss though. Really it has more to do with recovering from a very difficult and sickly pregnancy (you can read more about that here) and just getting back to feeling like myself again!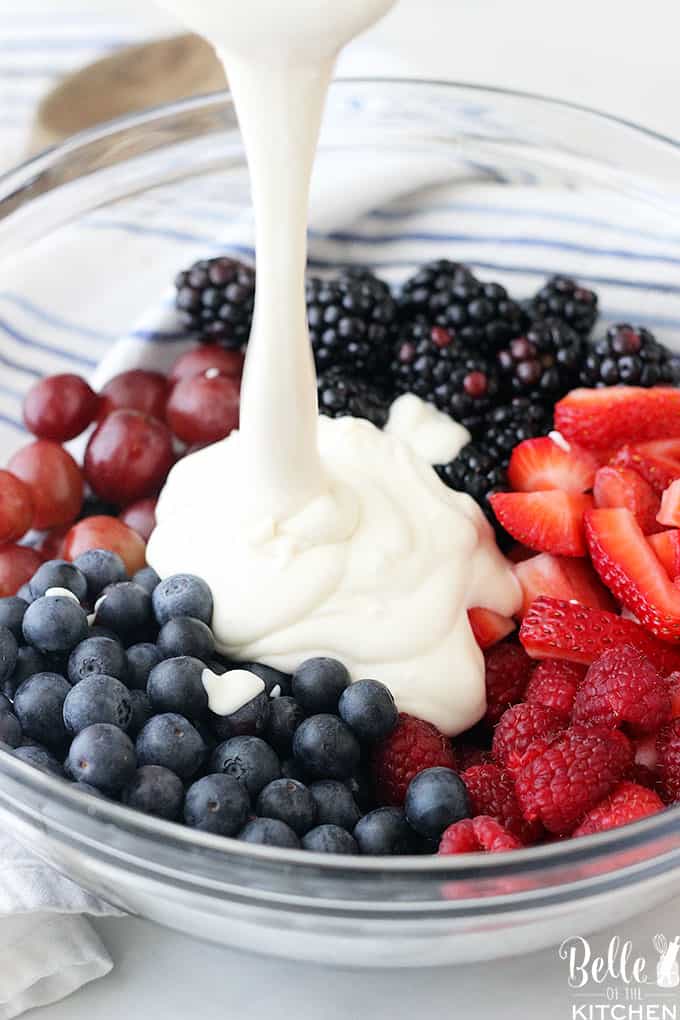 As much as I'm excited to be back on track with healthy eating, letting go of sweets is proving to be just as challenging as ever. I love desserts, y'all. Chocolate? Ice cream? Cookies? Brownies??? I can. not. resist!
But ya know what, healthy desserts aren't so bad! This Greek Yogurt Fruit Salad is proof of that, and it's so quick and easy, you will want to make it all the time! It's especially good right now when fresh berries are at their peak, and well priced too!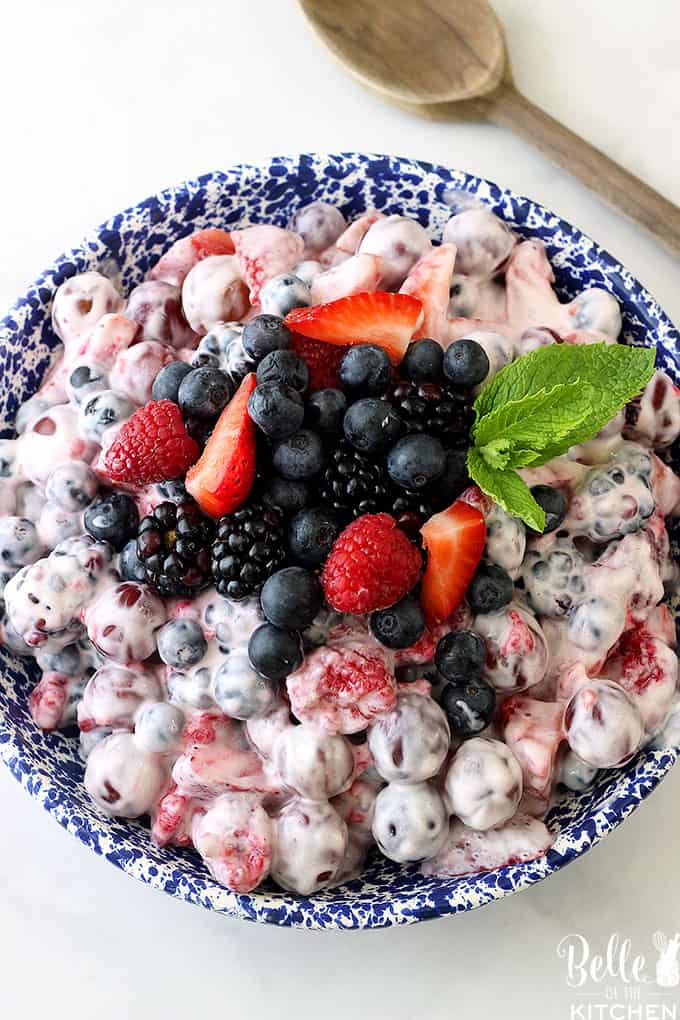 I make this salad with a combination of fruits including strawberries, blueberries, raspberries, blackberries, and grapes. I used a cup of each one, except for the grapes which I used two cups of. You can use whatever variety and amount you'd like, though! It's my new go-to healthy dessert because it tastes like fruit with a touch of cheesecake!😍 Enjoy!!

Greek Yogurt Fruit Salad
Ingredients
6 cups fresh fruit (strawberries, blueberries, raspberries, blackberries, grapes)
½ cup vanilla Greek yogurt
4 oz. light cream cheese, softened
2 Tablespoons sugar
1 teaspoon vanilla extract
Instructions
Wash fruit and dry REALLY well. Combine in a large bowl and set aside.
In a small bowl mix together the yogurt, cream cheese, sugar, and vanilla. Pour into the bowl of fruit and mix carefully.
Chill in the fridge until ready to eat. It tastes great right away, but I usually like to let it chill for a couple of hours. Enjoy!

If you like this Greek Yogurt Fruit Salad, you might also like:
Related posts: