This Instant Pot Loaded Potato Soup is creamy, delicious, and tastes like you slaved over it all day! It's easy to prepare and is ready in a flash thanks to the Instant Pot. There's also a slow cooker version if you'd rather prepare it that way!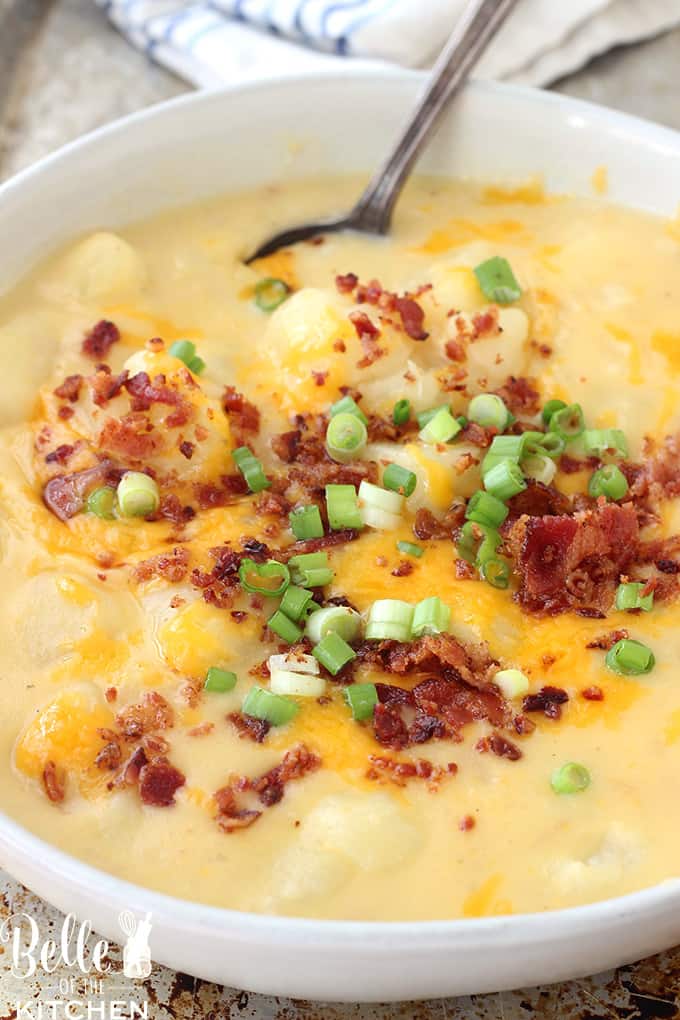 Hello and happy New Year! I don't know about you, but if your weather has been anything like ours lately, then soup is about all I want to eat! Where we live in Texas was absolutely frigid last week! We took a short trip to Dallas to visit some friends and family before school started back for the kids, and it felt more like we had taken a flight to northern Alaska!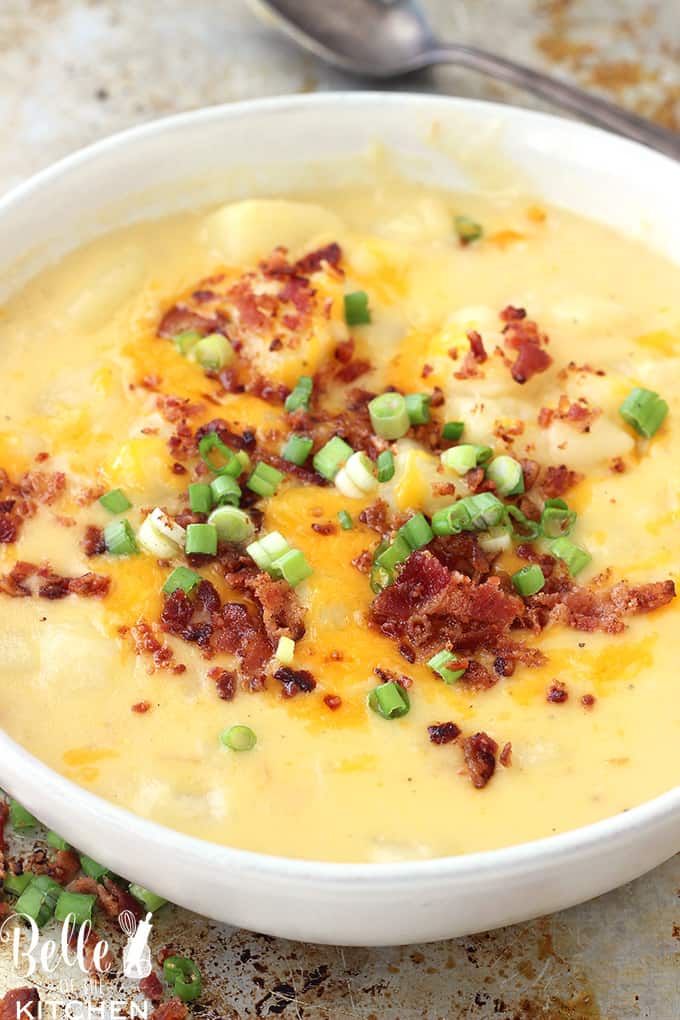 While we were in Dallas, we ate at some pretty amazing restaurants. If you're ever there visiting or in the area, check out Whistle Britches for some incredible fried chicken. I got their biscuit with fried chicken, honey butter, and jalapeño jam and I am craving another one so bad I almost want to make the three hour drive again just for that! We also had some outstanding barbeque from a place called The Pecan Lodge. I highly recommend the ribs, pulled pork, Mac and cheese, and collared greens (holy moly were those good!)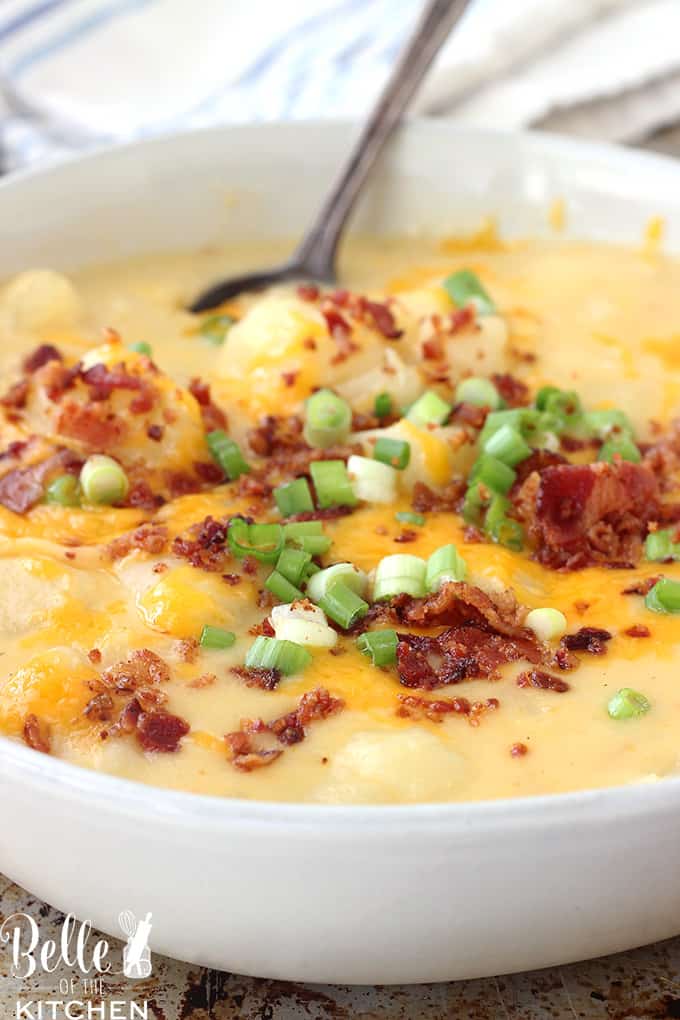 After returning from our chilly trip though, all I wanted to do was put on some warm fuzzy socks and curl up with a bowl of this Instant Pot Loaded Potato Soup. I've been busy creating recipes for my Instant Pot and am super excited about this one. This recipe is an adaptation of the Slow Cooker version shared by Carrie of Kenarry: Ideas for the Home on my site, and it came out so good and was ready in a flash! She also has a great recipe for Slow Cooker Cabbage Roll Soup here, and you can visit her site to check out my Crockpot Cheeseburger Soup, too!
If you'd like to try the slow cooker version of this Instant Pot Loaded Potato Soup, you can find that recipe HERE.

Instant Pot Loaded Potato Soup (with a slow cooker version)
Ingredients
1 Tablespoon butter
1 medium onion, diced
3 cloves garlic, minced
3 cups chicken broth
1 can/box cream of chicken soup (I prefer Pacific Foods brand)
7-8 medium sized russet potatoes, peeled and chopped into 1 inch cubes (about 2.5 pounds of potatoes)
1½ teaspoons salt (or more/less to taste)
black pepper to taste (I like a lot of pepper)
1 cup milk
1 tablespoon flour
2 cups shredded cheddar cheese (I use sharp cheddar)
Garnish:
5-6 slices bacon, cooked and chopped
sliced green onions
shredded cheddar cheese
Instructions
Add butter to the Instant Pot and turn on the sauté button. Once butter is melted, add in the onions and cook for 3-4 minutes until soft. Add in the garlic and cook for one additional minute until fragrant, stirring constantly so that garlic does not burn.
Add the chicken broth, cream of chicken soup, potatoes, salt, and pepper to the pot, and stir well. Place the lid on the Instant Pot and turn the vent valve to "sealing." Cook over manual high pressure for 10 minutes, then immediately release the pressure.
Meanwhile, stir together the milk and flour in a small bowl to create a slurry. Set aside.
Once the steam has completely released and the pin has dropped on the lid, open the lid and stir in the slurry. Turn the pot to sauté and cook the soup for 4-5 minutes, until thickened. Stir in the 2 cups of cheddar cheese and stir until melted. Serve garnished with chopped bacon, green onions, and more cheese. Enjoy!
 
If you like this Instant Pot Loaded Potato Soup, then you might also like:
Related posts: