Almond Buttercup Green Smoothie
This past week has been so busy! I haven't had a day to just stay home in what seems like forever! I do like staying busy, but I'm also hoping for some time to just relax at home in the next couple of weeks. The multiple laundry piles and my house's overall level of cleanliness are both begging for me to hang out and tend to them! 😉
Part of what has kept me busy has been adopting a regular fitness routine. I've been enjoying going to Stroller Strides with some of my friends and meeting new ladies and their babies, too! It's nice to have a healthy outlet to look forward to a few times each week. Plus, I ALWAYS look forward to one of these babies afterwards…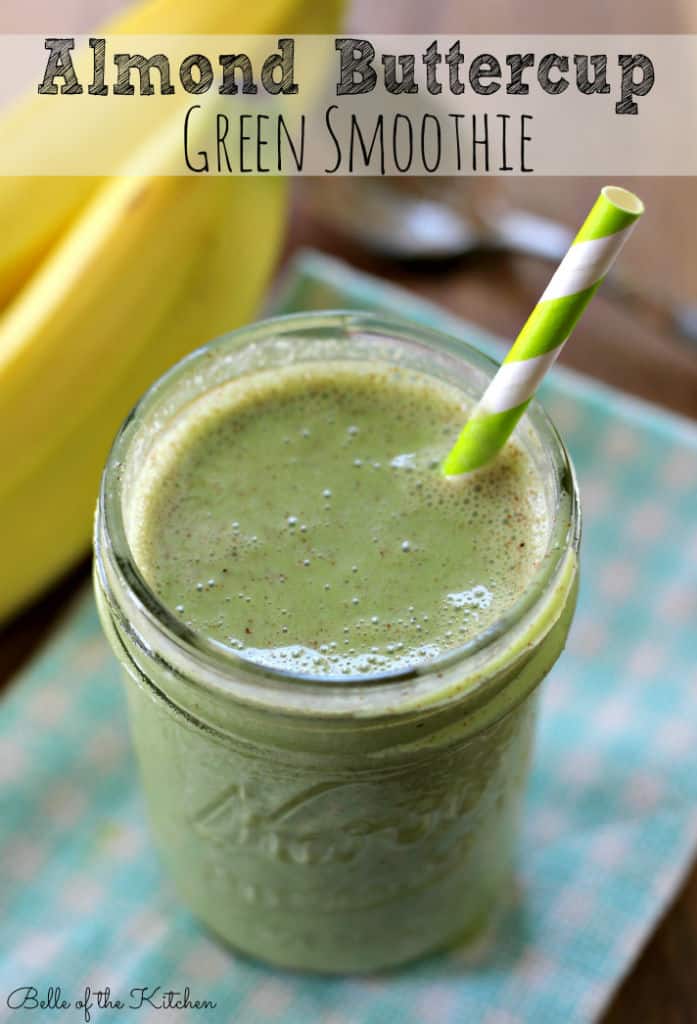 This green smoothie is creamy, delicious, and full of good-for-you stuff! I love having one after a workout, and I also like to blend them up to give to my son as a snack. It's a nice way to get some leafy greens in his diet!
You can replace the almond butter with your favorite nut butter or nut-free butter. My son has a peanut allergy so we like to use almond butter and sunflower seed butter, but if you don't have to worry about any allergies, good ole PB works deliciously well, too!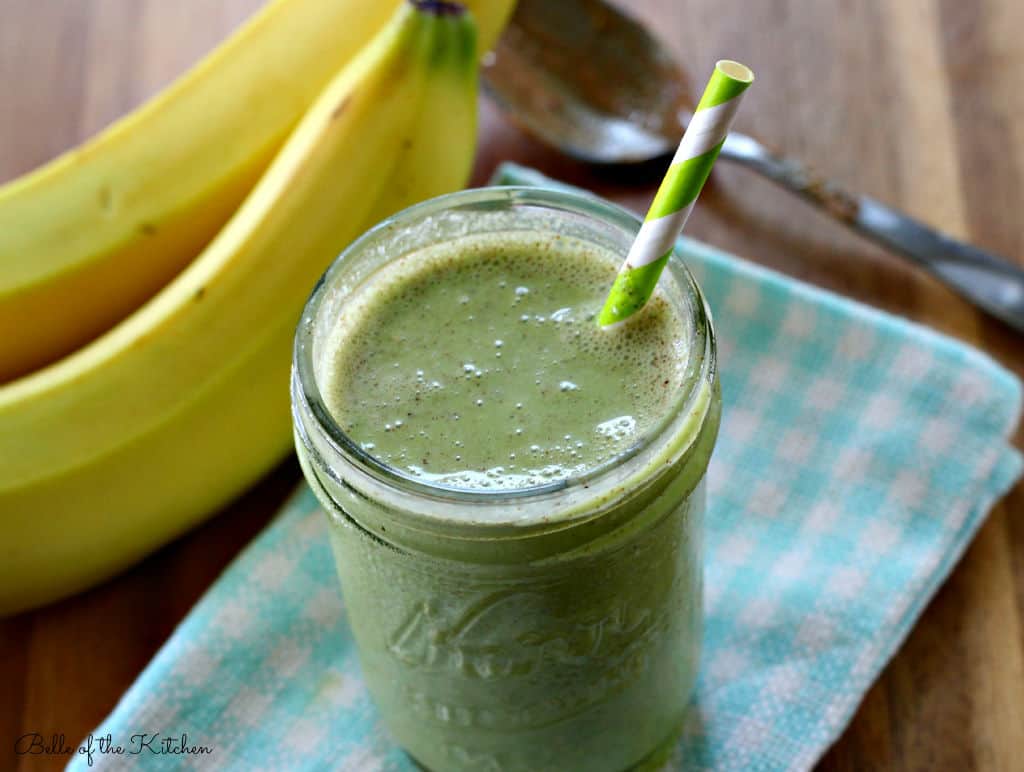 If you want to try a few other yummy recipes using almond butter, check out my posts for Almond Butter Oreo Ice Cream Pie and Maple Almond Butter Oatmeal!
Have a great week, and drink some greens! 🙂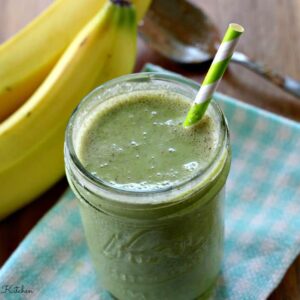 Almond Buttercup Green Smoothie
This Almond Buttercup Green Smoothie is packed with nutrients and tastes so good for breakfast or a snack. It's the perfect, healthy pick-me-up!
Ingredients
1/2 banana,, sliced and frozen
1/4 cup vanilla yogurt
1/2 cup unsweetened almond milk
2 Tablespoons almond butter
1 large handful spinach
handful of ice cubes
Instructions
Place all ingredients in blender and blend until smooth. I like to add a few ice cubes to help thicken my smoothie and make it nice and cold!
Calories: 325kcal, Carbohydrates: 29g, Protein: 11g, Fat: 20g, Saturated Fat: 1g, Cholesterol: 3mg, Sodium: 229mg, Potassium: 752mg, Fiber: 5g, Sugar: 17g, Vitamin A: 2815IU, Vitamin C: 13.5mg, Calcium: 395mg, Iron: 1.9mg
This site contains affiliate links, if you make a purchase through them, we receive a small commission.