Easy Cheesy Green Pepper Dip
Hi there! It's Carrie from Kenarry: Ideas for the Home here today as part of a new "Ideas for Your Kitchen" exchange Ashlyn and I are starting this month. Think of it like "Trading Spaces," blog-style. Once a month, Ashlyn and I will swap places to bring you a new voice and a delicious new recipe. I absolutely love the recipes Ashlyn creates here at Belle of the Kitchen and am honored to be here in her place. Today I'm sharing my recipe for Green Pepper Dip, a great appetizer or snack for you to enjoy while watching football with friends this fall.
If you're looking for Ashlyn, you'll find her over at Kenarry today with her recipe for a delicious Gameday Chocolate Chip Cheesecake Ball. She'll share it with you here in a few weeks, but if you're anxious to try it sooner head over to Kenarry: Ideas for the Home to check it out!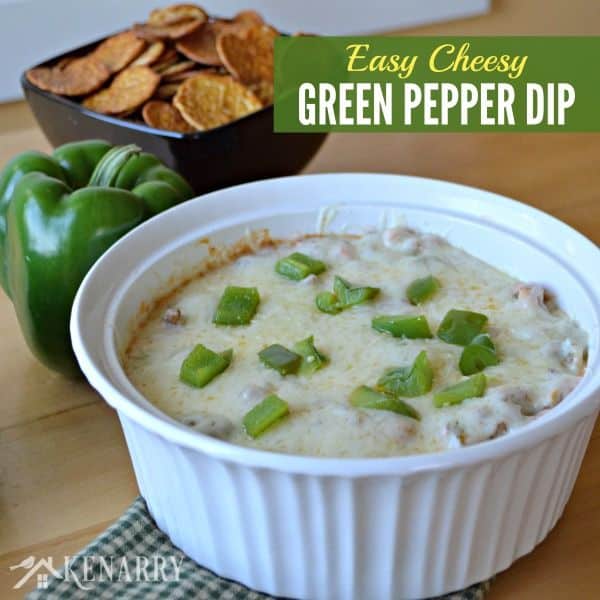 Fall weather brings cooler temperatures, changing leaves and, of course, football. My husband, Kent, is a huge fan of the Seattle Seahawks. I don't know hardly anything about sports, but I love to get together with friends and am a big fan of game day snacks and appetizers. We had an extra green pepper leftover from canning salsa so I thought it would be perfect to make into a cheesy appetizer we could enjoy while watching Sunday football. Thankfully, I had several events last month with family and friends who enjoy taste testing and giving feedback so I could perfect this Green Pepper Dip to share with you.
Green Pepper Dip is easy to make with just a handful of ingredients. I used beef for this recipe, but you could easily substitute ground turkey to make it a little healthier. The first time I made it, I actually browned the ground beef a day or two ahead of time, so I'd have less mess to clean up when I was making it for our party. You could also chop the green peppers in advance, so you'd just need to cook it all together and pop it in the oven before your guests arrive.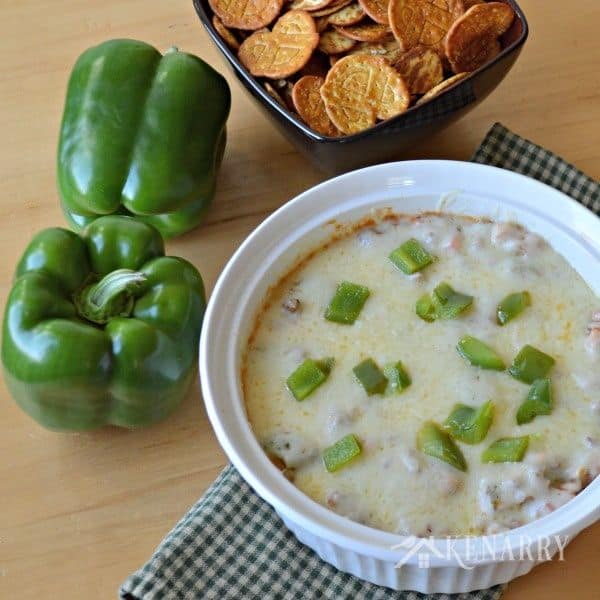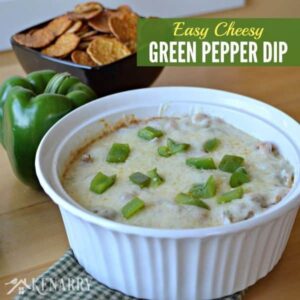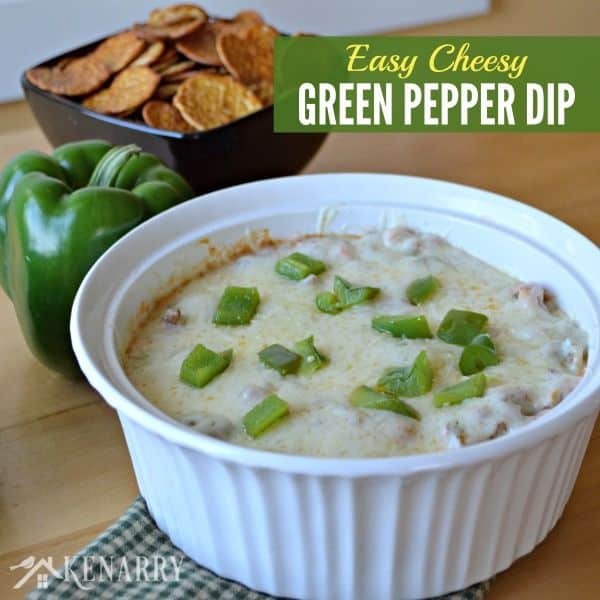 Easy Cheesy Green Pepper Dip
Ingredients
1 pound ground beef
1 tablespoon margarine
1 large green pepper
1/2 teaspoon minced garlic
1 - 14.5 oz can diced tomatoes
8 ounce garden vegetable flavored cream cheese
1 cup shredded Italian cheese blend
Instructions
Preheat the oven to 325 degrees.

Brown the ground beef in a large skillet and drain.

Chop the large green pepper into small pieces. You should have about 2 cups.

Melt margarine in a large sauce pan.

Add the green pepper and garlic. Saute for 5 minutes, stirring occasionally. Remove 1/4 cup of green pepper from the sauce pan and set aside for later.

In the sauce pan, add the diced tomatoes and the ground beef you browned earlier and mix together with the green peppers. Cook for 5 more minutes.

Now add the garden vegetable cream cheese to the green pepper mixture and stir continuously until the cheese has completely melted.

Transfer the cheesy green pepper mixture into a lightly greased 9 x 9 or 1.5 qt oven safe baking dish.

Sprinkle with shredded cheese and top with the sauteed green peppers you set aside earlier.

Bake at 325 degrees for 5 minutes or until the shredded cheese has melted. Enjoy!
Calories: 413kcal, Carbohydrates: 5g, Protein: 20g, Fat: 34g, Saturated Fat: 14g, Cholesterol: 98mg, Sodium: 324mg, Potassium: 415mg, Sugar: 3g, Vitamin A: 740IU, Vitamin C: 22.1mg, Calcium: 110mg, Iron: 2.3mg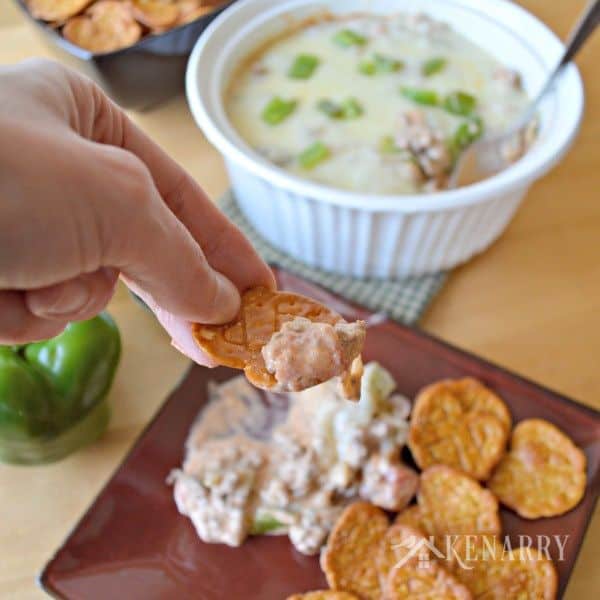 Serving Suggestions for Green Pepper Dip
As with any dip, there are numerous chips and crackers you can serve alongside of Green Pepper Dip. We especially love this Green Pepper Dip with Sea Salt Pretzel Chips. We've also had it with tortilla chips. It even reheats well to enjoy a few days later if you have leftovers.
If you enjoyed this Green Pepper Dip, please share it with your friends or pin it for later: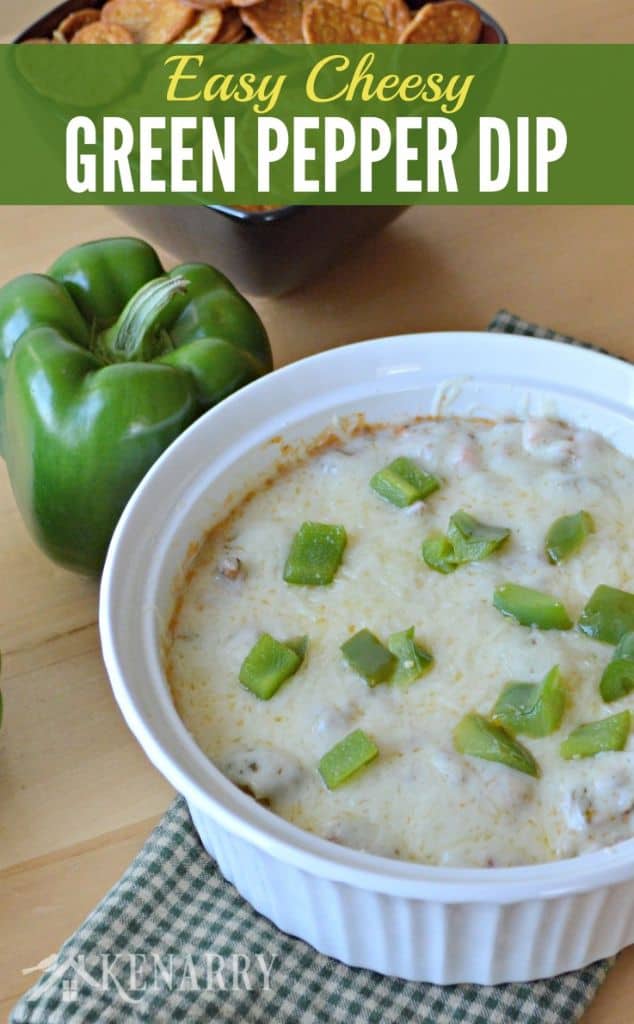 You might also like these ideas from Kenarry for game day: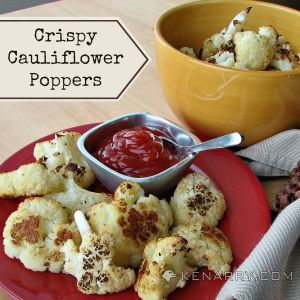 The Best Grilled Meatloaf Burger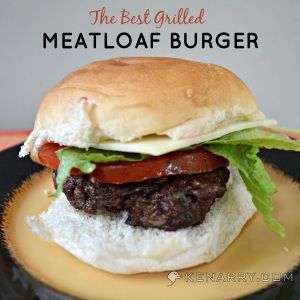 A big thank you to Ashlyn, for allowing me to swap places with her today. I can't wait to come back here each month with new Ideas for the Kitchen! In the meantime, I'd love to know what are your favorite appetizers or snacks to make when you watch football? Please comment below and share. Ashlyn and I are always looking for new ideas!
———-
About Carrie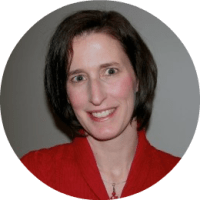 Carrie is a mother of two young boys, who enjoys sharing recipes and trying new craft ideas! At Kenarry: Ideas for the Home, she and her husband share ideas you'll find useful for your home, including projects they've done, recipes they've created, products they love and more. Carrie's passion, though, is volunteerism and connecting people with opportunities to make a difference in their community. You can connect with Carrie via Google+, Pinterest, Facebook and Twitter.
This site contains affiliate links, if you make a purchase through them, we receive a small commission.