Peppermint Mocha Chocolate Chunk Cookies
Happy Holidays! I'm Carrie from Kenarry: Ideas for the Home back again this month for our third Ideas for the Kitchen exchange. I love trading blogs with Ashlyn and having the opportunity to share new recipes with you on a monthly basis. With Christmas on the horizon, Ashlyn and I thought a Christmas cookie exchange would be the perfect choice for December. Ashlyn's home in sunny Hawaii is oceans away from mine in snowy Michigan, so you'll just have to virtually picture me bringing over a warm batch of these Peppermint Mocha Chocolate Chunk Cookies to share with you today.
If you're looking for Ashlyn, you'll find her over at Kenarry today where she's sharing her delicious recipe for Cranberry White Chocolate Chip Cookies. She'll share it with you here in a few weeks, but if you're anxious to try it sooner head over to Kenarry: Ideas for the Home to check it out!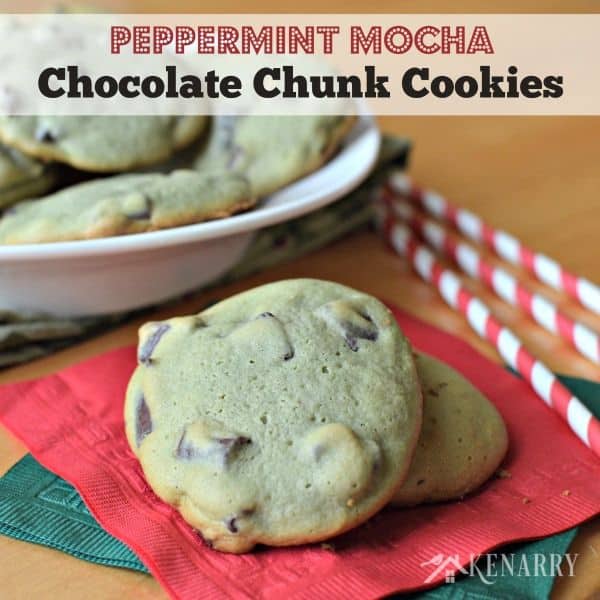 When you think of flavors that remind you of Christmas what are the first ones that pop into your head? Cinnamon? Roasted nuts? Hot cocoa? I love a good cup of coffee in the morning, so when I think of Christmas, I have visions of peppermint mochas dancing in my head. I couldn't help but turn those visions into warm, delicious melt-in-your-mouth cookies. (Total side note, though, if Christmas makes you think of roasted nuts, you totally need to check out Ashlyn's recipe for Cinnamon and Sugar Roasted Pecans. They look AMAZING!)
I created these cookies based on our favorite chocolate chip cookie recipe given to us by our friend, Arlene. She uses an instant pudding mix in her cookies to give them the most amazing flavor and fluffy texture. I chose a white chocolate pudding mix instead of the vanilla mix listed in her recipe to increase the chocolatey taste. Then to give the Peppermint Mocha Chocolate Chunk Cookies a hint of coffee flavor, I brewed 1 K-cup of medium roast coffee in my Keurig on the smallest brew size. This gave me about 4 ounces or a half a cup of coffee for the recipe. If you prefer a stronger coffee flavor, I've heard you can use instant coffee granules when you bake. I've never tried it, though, so I'm not sure how much you should use.
As the name Peppermint Mocha Chocolate Chunk Cookies implies, I also added peppermint extract and green food coloring to make the cookies festive for Christmas. If you're not a huge fan of peppermint, you can reduce the amount of extract or remove it entirely from the recipe. I also wanted the cookies to have a minty green hue for the holidays so I used green food coloring. You can omit that too if you don't care for artificial coloring in your foods.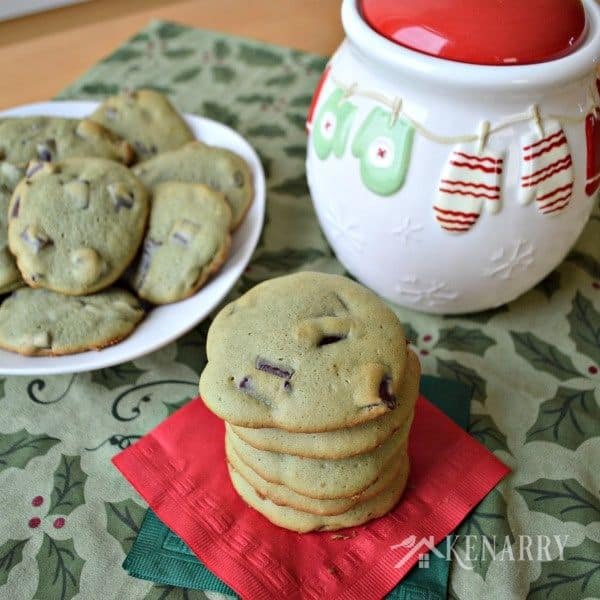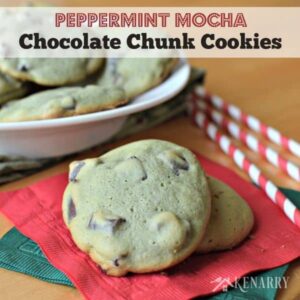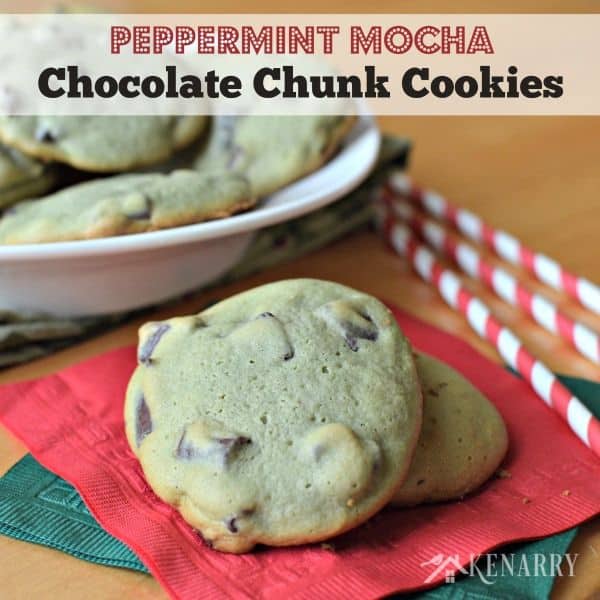 Peppermint Mocha Chocolate Chunk Cookies
Ingredients
1 cup butter or margarine,, softened
1/4 cup sugar
3/4 cup light brown sugar
3.4 oz package white chocolate instant pudding and pie filling mix, 4 serving size
1 teaspoon vanilla
2 eggs
1/2 cup brewed coffee
1 teaspoon peppermint extract
12 drops of green food coloring,, optional
1 teaspoon baking soda
2 1/4 cups all purpose flour
11.5 oz bag of chocolate chunks
Instructions
In a large mixing bowl, beat together butter, sugar, brown sugar, pudding mix and vanilla until creamy.

Add eggs, coffee, peppermint extract and baking soda. If you want your cookies to have a minty green hue to them, add the drops of food coloring too. Mix well.

Stir in flour.

Pour in the chocolate chunks and stir until combined. The batter will be stiff.

Drop by the tablespoon full onto ungreased baking sheets.

Bake at 375 degrees for 10-12 minutes. After you remove the baking sheet from the oven, let the cookies cool for 5 minutes before moving them with a spatula to a cooling rack.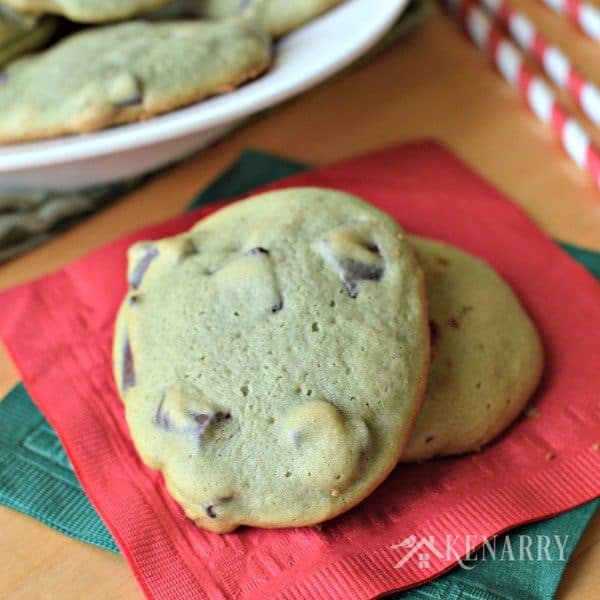 Serving Suggestions for Peppermint Mocha Chocolate Chunk Cookies
Enjoy the Peppermint Mocha Chocolate Chunk Cookies fresh from the oven with a warm glass of milk, egg nog or your favorite holiday beverage. Serve them at your Christmas party or wrap them up in cellophane with a festive bow and give them as gifts to friends and neighbors.
If you liked this recipe for Peppermint Mocha Chocolate Chunk Cookies please share it with your friends or pin it for later: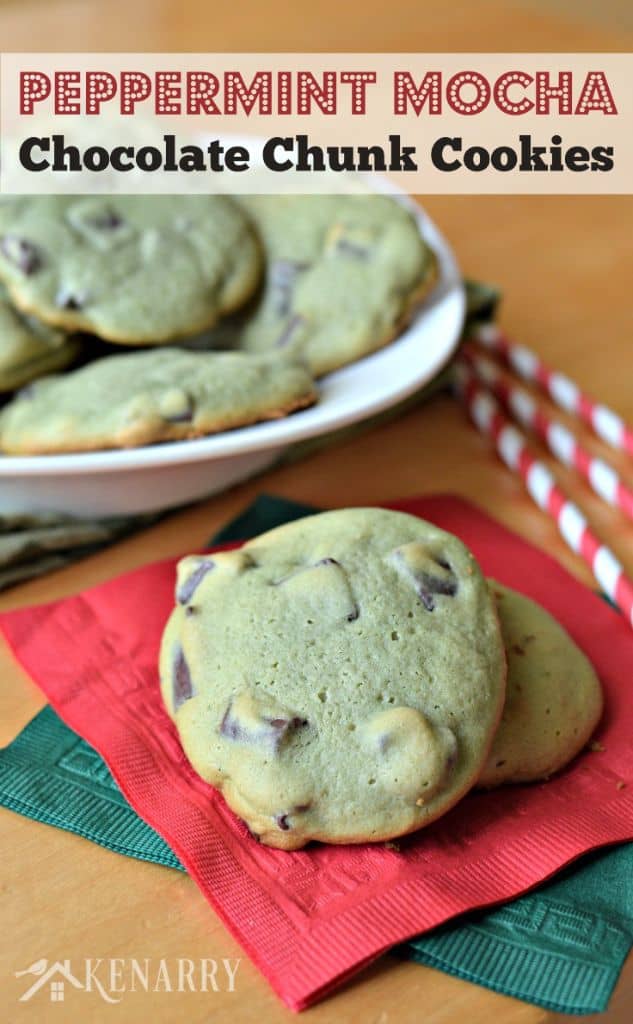 You may also enjoy these Christmas Ideas on Kenarry:
Bacon Spinach Blossoms: Festive Holiday Appetizer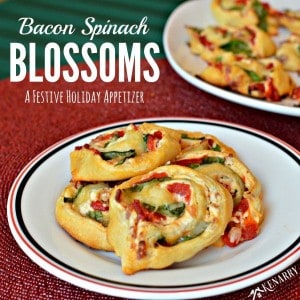 Breakfast Enchiladas: A Festive Make-Ahead Brunch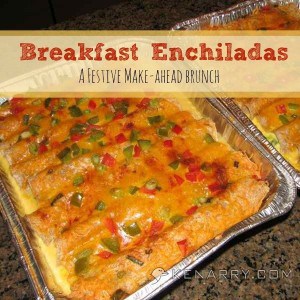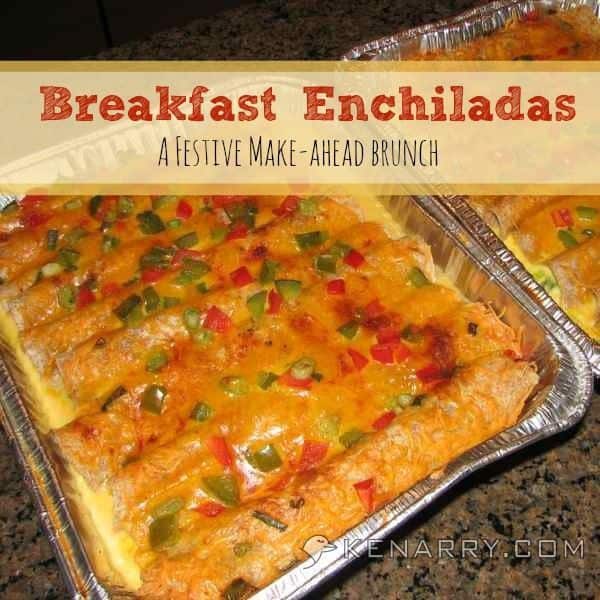 Happy holidays from my family to yours as you celebrate the "Most Wonderful Time of the Year" together! I also want to extend a big thanks to Ashlyn for allowing me to spend this time with you. I'm excited to return in the new year to share more Ideas for the Kitchen with you. In the meantime, I'd love to know what kind of cookies you'd bring if we were hosting a REAL cookie exchange rather than a virtual one. What's your family's favorite go-to Christmas cookie they insist you make every year? Please comment below and share. Ashlyn and I are always looking for new ideas!
About Carrie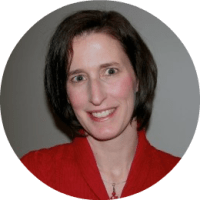 Carrie is a mother of two young boys, who enjoys sharing recipes and trying new craft ideas! At Kenarry: Ideas for the Home, she and her husband share ideas you'll find useful for your home, including projects they've done, recipes they've created, products they love and more. Carrie's passion, though, is volunteerism and connecting people with opportunities to make a difference in their community. You can connect with Carrie via Google+, Pinterest, Facebook, Twitter and Instagram.
This site contains affiliate links, if you make a purchase through them, we receive a small commission.