Tropical Popsicles
Hello Belle of the Kitchen readers! I'm Carrie from Kenarry: Ideas for the Home where we create and curate recipes, crafts, DIY projects, home decor and kid activities to inspire you to make something for your home and family. Today, we're sharing a Tropical Popsicles recipe you and your kids will love on a hot day. This summer treat uses refreshing pineapple, orange and banana for a delicious dessert.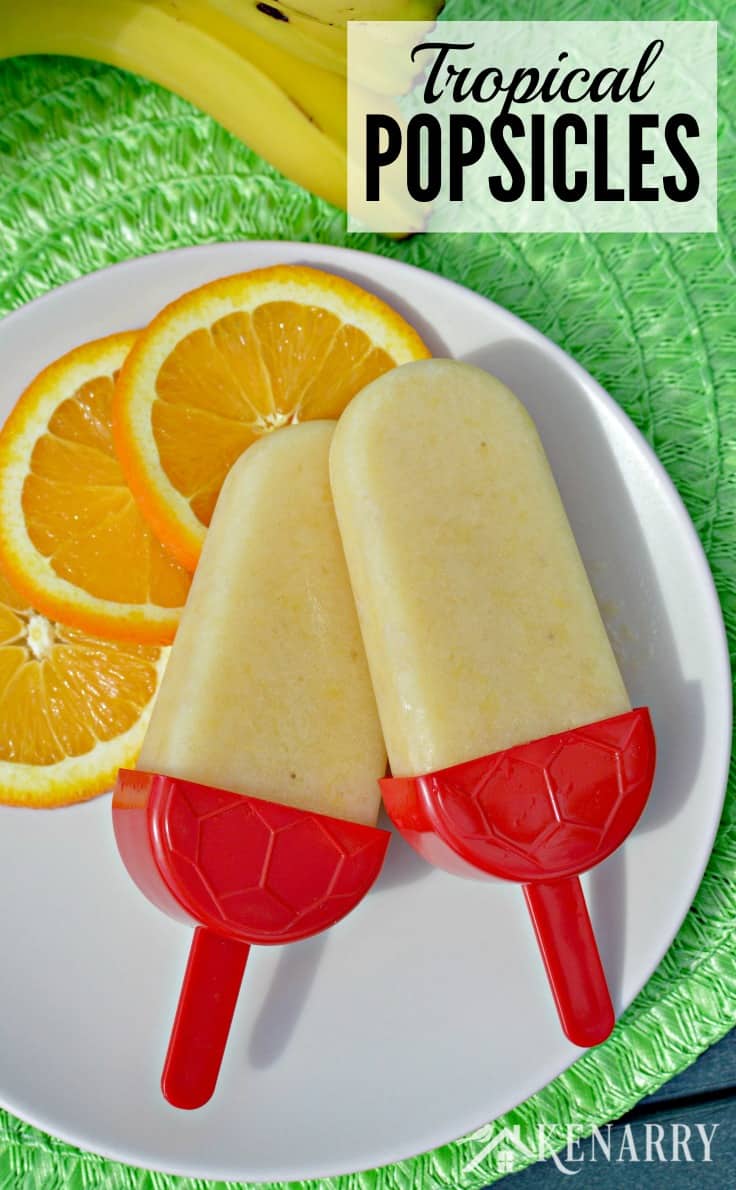 When the temperatures start reaching the 80s here in Michigan, the kids and I begin looking for quick and easy ways to cool off. Sometimes we fill the kiddie pool. Other times we visit a local splash pad or beach. One of our favorite things to do together in the summer though is to make homemade popsicles. Last year, we made Patriotic Pudding Popsicles, so this year we thought it would be fun to create a creamy Tropical Popsicles recipe.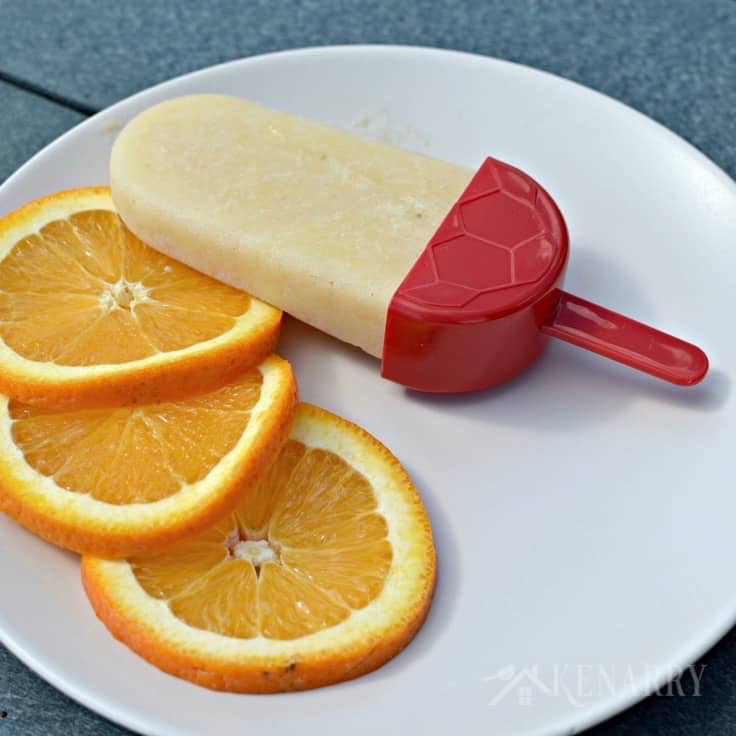 What better way to beat the heat of the summer than with something like this Tropical Popsicles recipe! Am I right? Tropical Popsicles are super easy to make. The recipe uses real fruit and has no added sugar making it a refreshing summer snack you can feel good about giving your kids.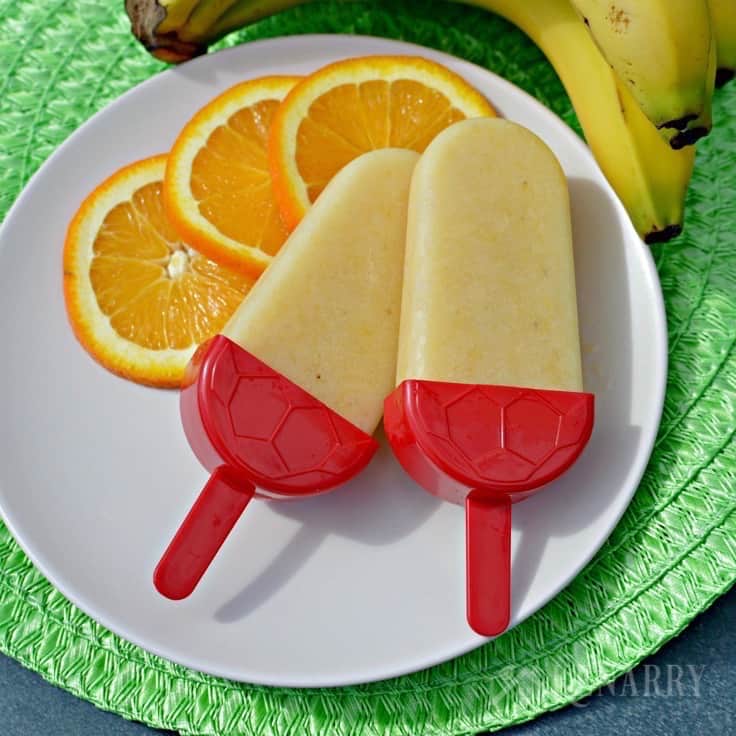 For our Tropical Popsicles recipe, the boys and I just threw together a few ingredients we had on hand – a banana, half an orange and some pineapple tidbits from the pantry. Once we combined those in the blender, we did a little taste test (isn't that always the best part?) and decided to throw a little milk into the Tropical Popsicles recipe to make them a little creamier. We then poured the blended ingredients into our popsicle mold.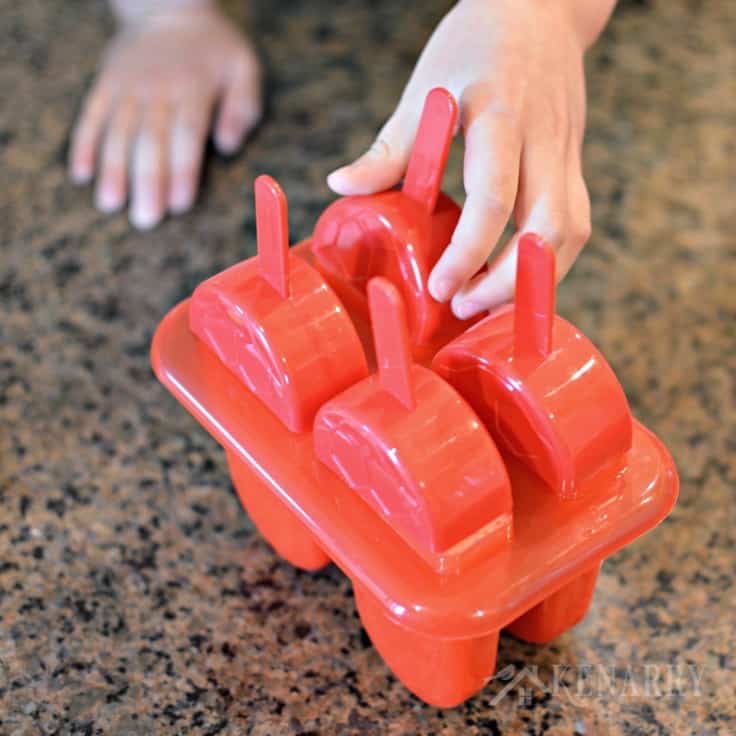 We put our Tropical Popsicles in the freezer and left them there until the next afternoon. When we were ready for a popsicle break, we just ran the popsicle mold under hot water for a few minutes. This loosened the Tropical Popsicles so they could pop right out of the plastic popsicle molds.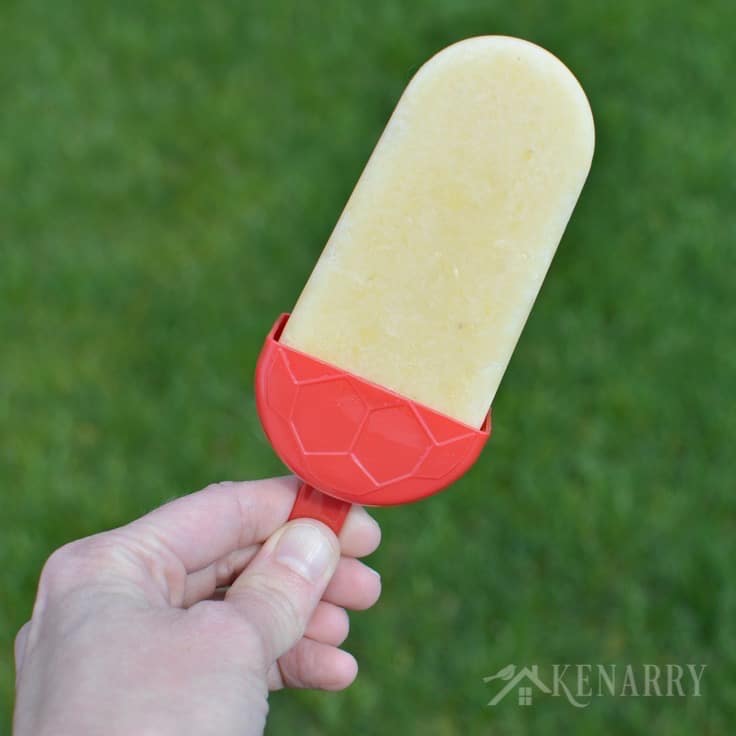 These Tropical Popsicles were a huge hit with my boys! While they loved the tasty flavor of all the tropical fruits combined together, I loved that I could give them a nutritious healthy snack.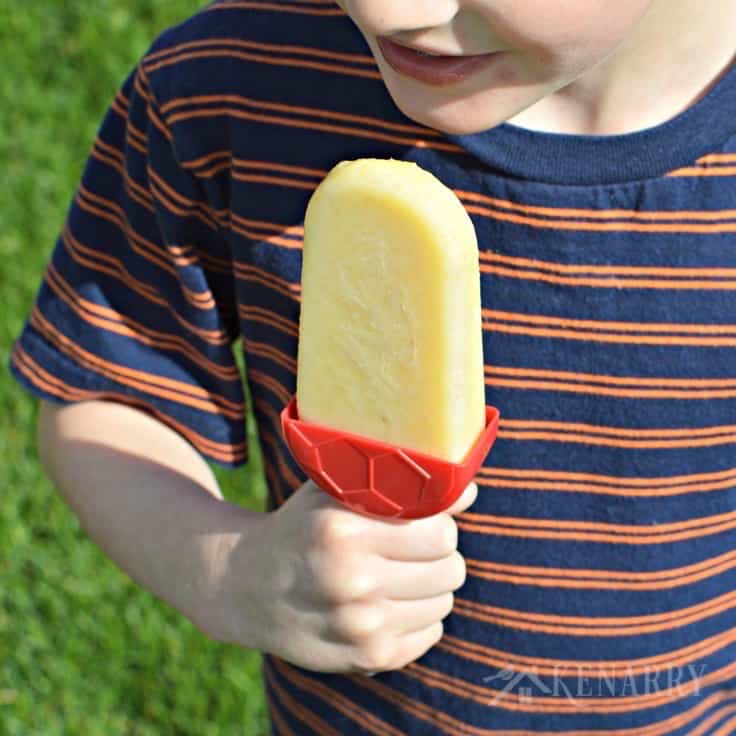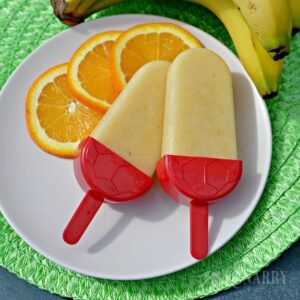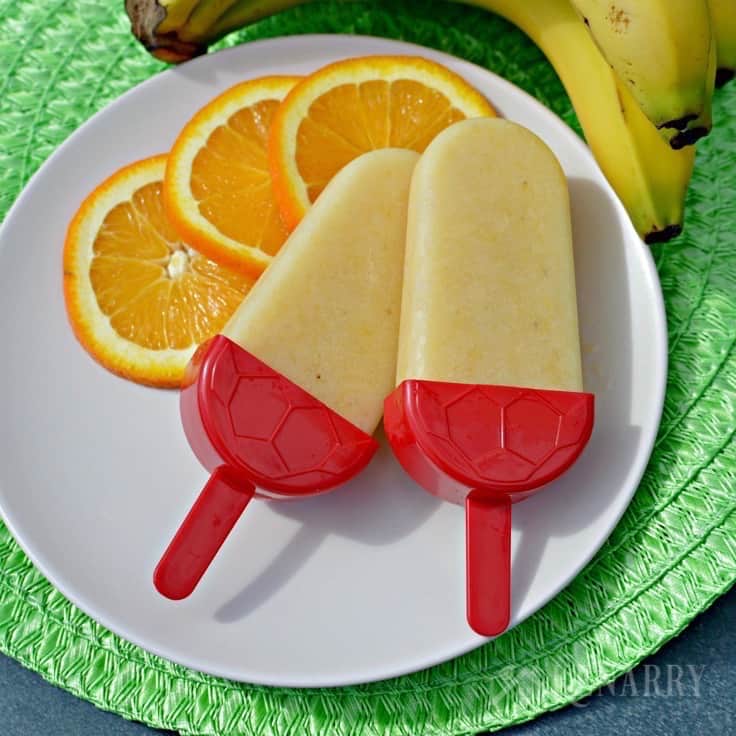 Tropical Popsicles Recipe
These Tropical Popsicles are a great way to cool off in the summer heat! They are easy to make and healthy, too!
Ingredients
1 over ripe banana
1/2 of a fresh orange,, peeled and separated into slices
4 oz pineapple tidbits with juice
1/2 cup milk
Instructions
Combine the banana, orange, pineapple tidbits with juice and milk in a blender.

Pour into popsicle molds.

Freeze overnight.

Enjoy!
Calories: 69kcal, Carbohydrates: 14g, Protein: 1g, Fat: 1g, Cholesterol: 3mg, Sodium: 13mg, Potassium: 210mg, Fiber: 1g, Sugar: 10g, Vitamin A: 120IU, Vitamin C: 13.9mg, Calcium: 46mg, Iron: 0.2mg
Tropical Popsicles Recipe: Serving Suggestions
Frozen treats like this homemade Tropical Popsicles recipe are very easy to make, but here are some suggestions for ways you could customize it to fit your family's tastes.
Substitute the milk with vanilla pudding, yogurt or ice cream to make the Tropical Popsicles even creamier.
Add watermelon, strawberries or blueberries to the Tropical Popsicles to give them an entirely different color and flavor.
Use additional citrus fruits to give the Tropical Popsicles some added punch, like lemon, lime or tangerines.
Throw in a little shaved coconut for a special twist on the Tropical Popsicles recipe.
Most of all, have fun and get creative with your kids. Making popsicles in the summer is a great way to make special memories with them.
What's your favorite way to make homemade popsicles in the summer with your kids? Please comment below and share. Ashlyn and I are always looking for new ideas for the kitchen.
If you enjoyed this Tropical Popsicles recipe, please share it with your friends or pin it for later:

You may also enjoy these dessert ideas on Kenarry: Ideas for the Home —
Tropical Turtle Beach Jello Cups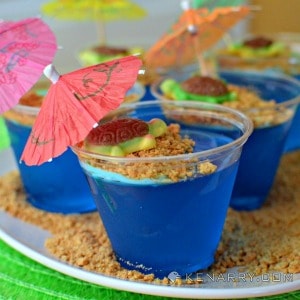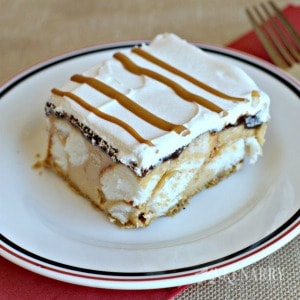 About Carrie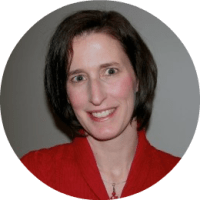 Carrie is the chief writer, crafter and cook at Kenarry: Ideas for the Home where she and her husband create and curate ideas you'll find useful for your home. She's an optimist by nature and enjoys sharing recipes, trying new craft ideas, planning for parties and events as well as organizing and decorating. Carrie's passion, though, is volunteerism and connecting people with opportunities to make a difference in their community. When she's not blogging, preparing meals or picking up around the house, you're bound to find her hidden away in a castle under the stairs reading to her two young boys. Whether you're cooking, crafting or creating for your family, you'll find inspiration by connecting with Carrie. Find her online at Kenarry, Google+, Pinterest, Facebook, Twitter and Instagram.
This site contains affiliate links, if you make a purchase through them, we receive a small commission.