Watermelon Basil Infused Water
Stay hydrated with this Watermelon Basil Infused Water! You'll love drinking this water made from Kona Deep, a deep ocean mineral water that contains naturally-occuring electrolytes to keep you happily hydrated!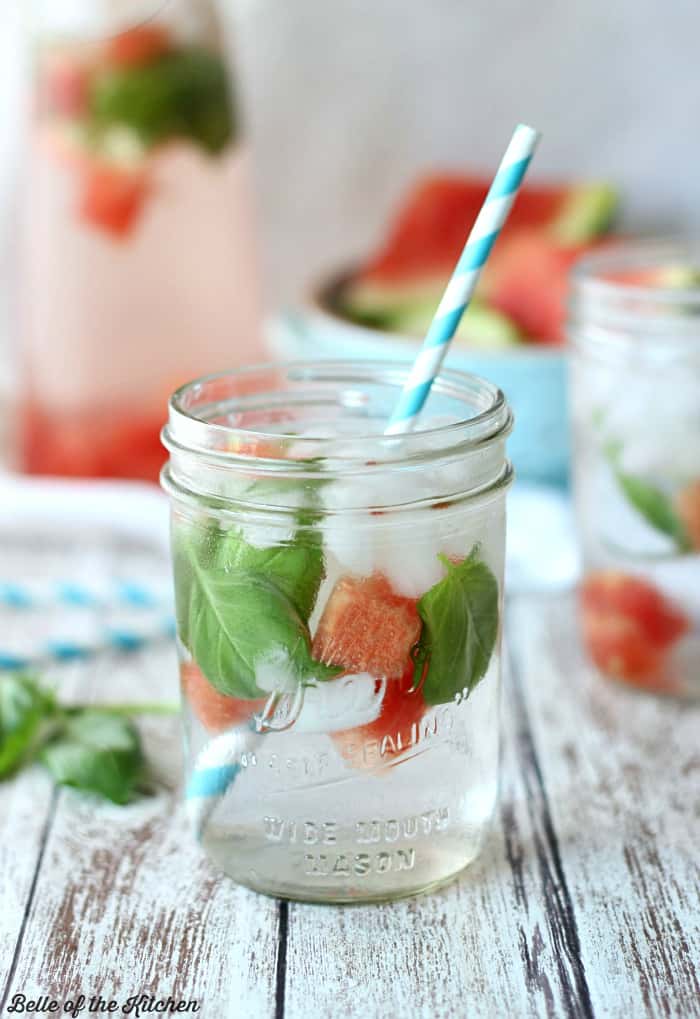 Happy Aloha Friday, y'all! Today's post is extra special to me because I have the opportunity to introduce you to Kona Deep, a local company and product that my family loves! I'm a big believer in shopping locally, especially for products I truly enjoy using and that fit into my family's everyday life, and Kona Deep fits that bill.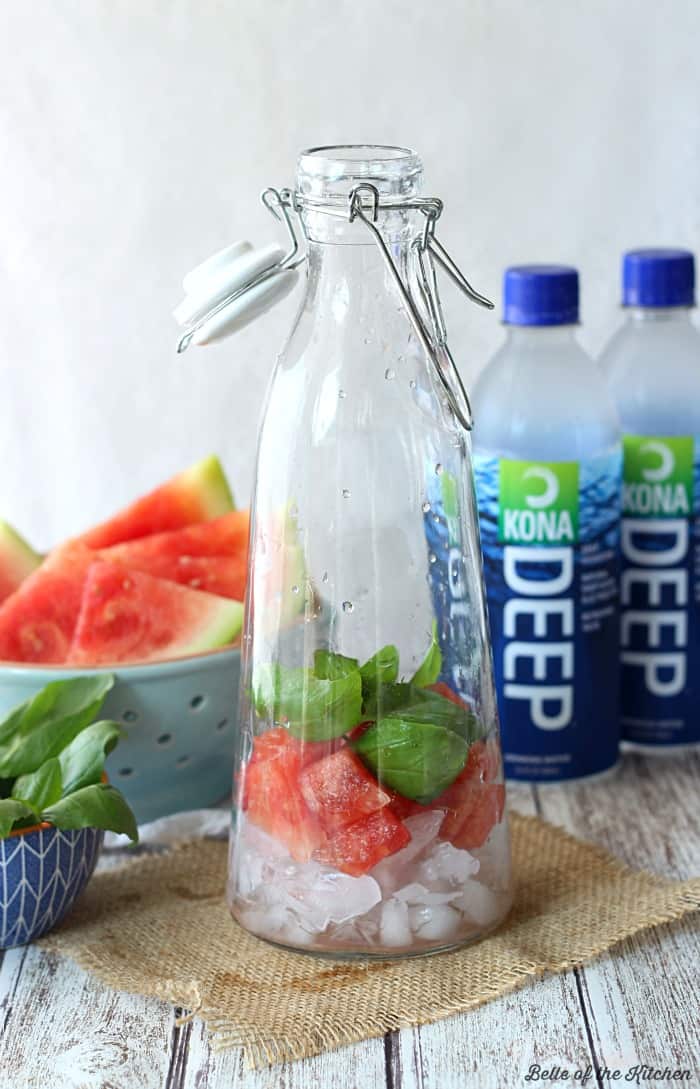 We spend a lot of time outside since we are blessed to live in Hawaii, a state with near-perfect weather all year round. Exercising, hiking, going to the beach, and soaking up all of the beautiful Hawaiian scenery are some of our favorite things to do as a family. One of the best things I did after we moved here three years ago was join a mom and baby fitness group after my daughter was born. All of our workouts take place outside, so I haven't stepped foot inside of a gym in a long time! Couple that with the fact that I'm training for my second half marathon and all of my runs take place with a beautiful view, and I guess you could say that I'm a little bit of a paradise-junkie. 🙂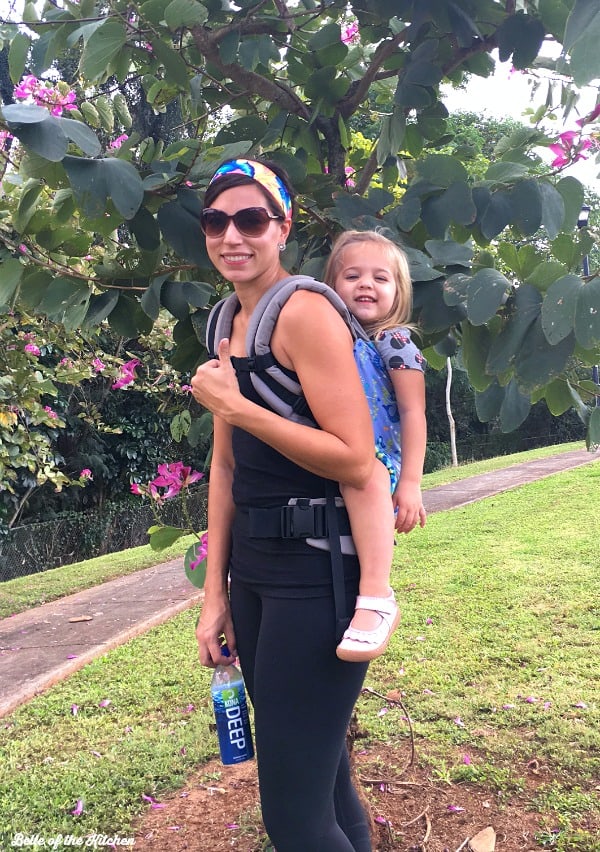 With all of our outdoor activities keeping us busy and on-the-go, staying properly hydrated is an absolutely vital component of our everyday life. When we're hiking or exercising in the hot Hawaiian sun, extra electrolytes are important and I try to find lots of ways to get them in. So, imagine my excitement when I discovered Kona Deep! It's a deep ocean mineral water that's sourced 3,000 feet off the coast of Kona, then brought to the surface, desalinated, and bottled at the source. It's OCEAN water that you can drink, y'all!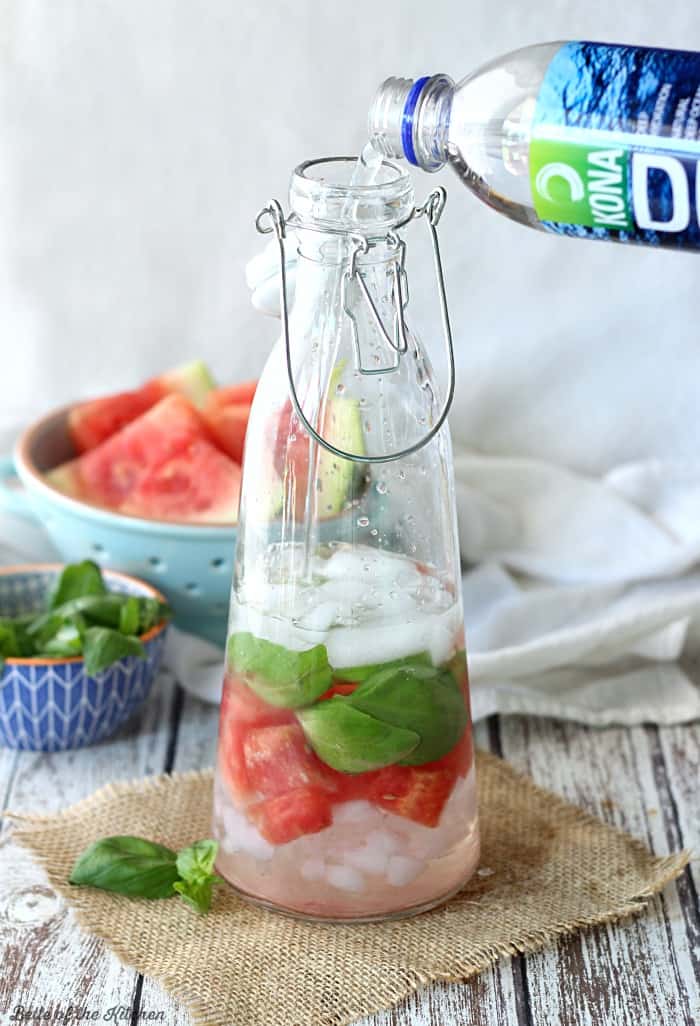 What I find super cool about Kona Deep is that their water contains NATURALLY occurring electrolytes. They don't add a single thing to their water, unlike a lot of other engineered performance waters that add their electrolytes artificially. All you get is pure hydration, and it tastes amazing, too!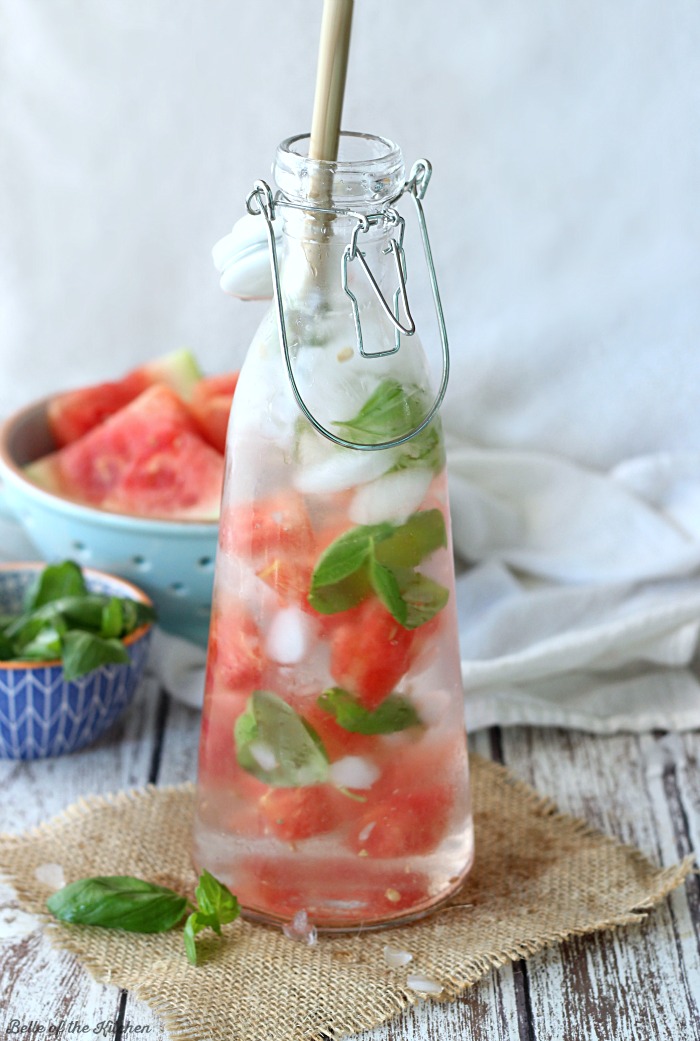 One of my favorite ways to drink water is by adding fruit and herbs for extra flavor, so I made some watermelon basil infused water using Kona Deep for an extra delicious experience. I just dump some ice, a handful of basil, and some chopped watermelon into a pitcher then fill it up with Kona Deep. I store it in the fridge while I'm out on a run, then come home and gulp it down. Nothing tastes better or more refreshing after a long run!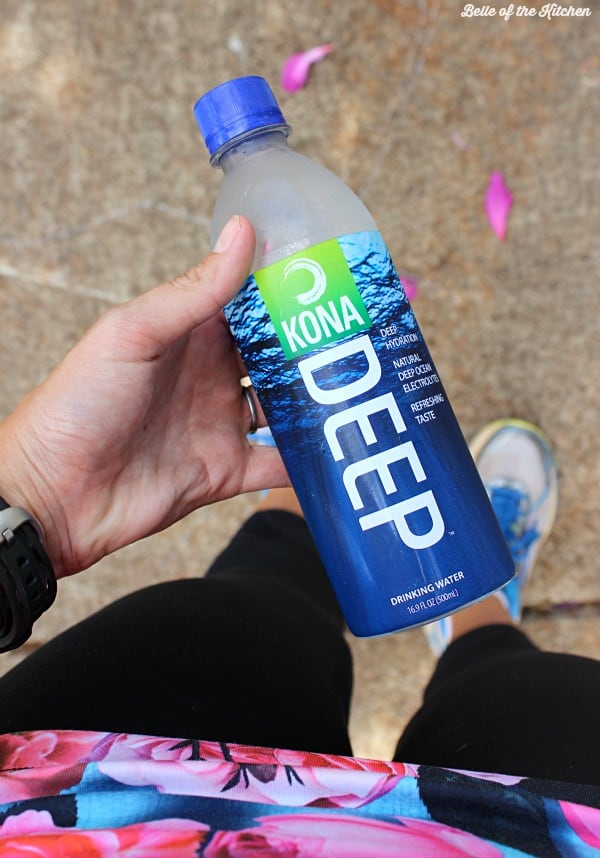 If you live in Hawaii, you can find Kona Deep at a variety of stores such as Foodland, Safeway, and KTA, convenience stores like Minit Stop, natural stores, such as Down to Earth, and military exchanges like AAFES, in 500mL and 1L bottles. There's even a coupon to save a little money on your first purchase!
If you don't live in Hawaii, you can purchase 12 and 24-bottle cases of Kona Deep online through Amazon. Kona Deep plans to roll out into other mainland U.S. markets later this year. For more information, and a full list of retail locations, you can visit Kona Deep online and follow them on Twitter.
Now for the fun part! A giveaway! As part of my partnership with Kona Deep, I get to pick one of my fabulous readers to win some Kona Deep bottled water! You can enter the giveaway using the Rafflecopter below.
*Open to USA residents only, must be 18 to enter. NO PURCHASE NECESSARY TO WIN. Chances of winning are dependent upon the number of entries received.

This post is sponsored by FitFluential on behalf of Kona Deep.
This site contains affiliate links, if you make a purchase through them, we receive a small commission.