Jalapeño peppers stuffed with a savory ranch cream cheese, wrapped with bacon, and baked to crispy, delicious perfection!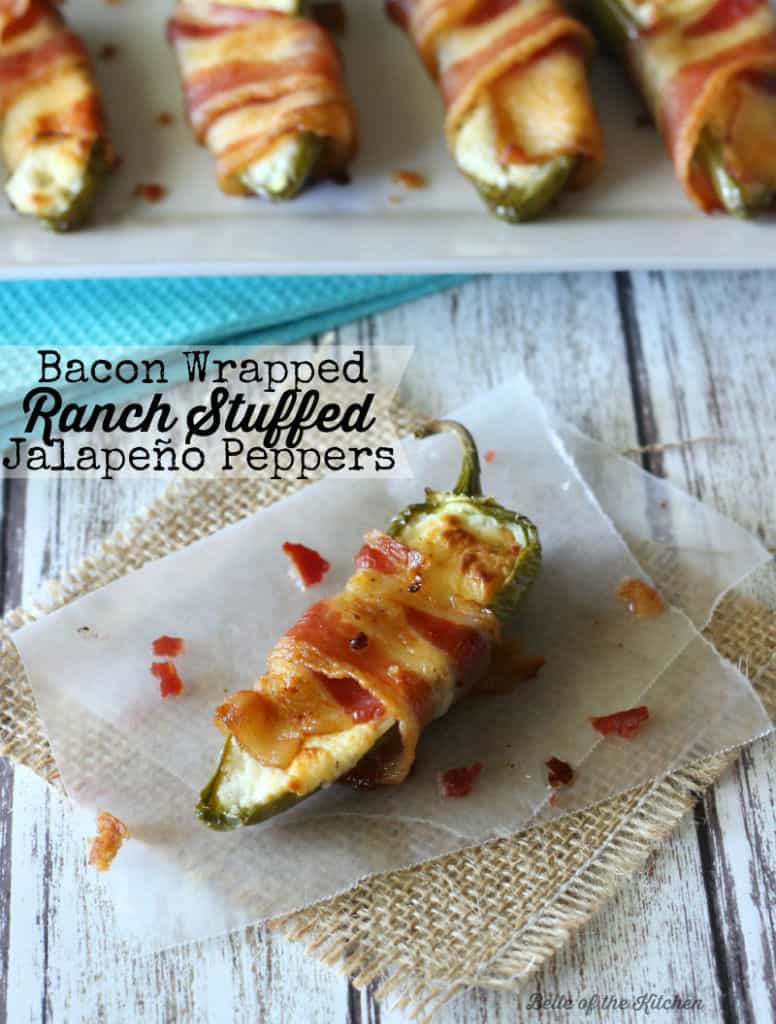 Happy first day of fall, y'all! I'm so excited that it's finally here. Now I finally feel that my pumpkin candle purchase from a few weeks back is actually justified. 🙂 Have any of you started putting up your fall decor yet? I think that might be on the agenda for us this weekend.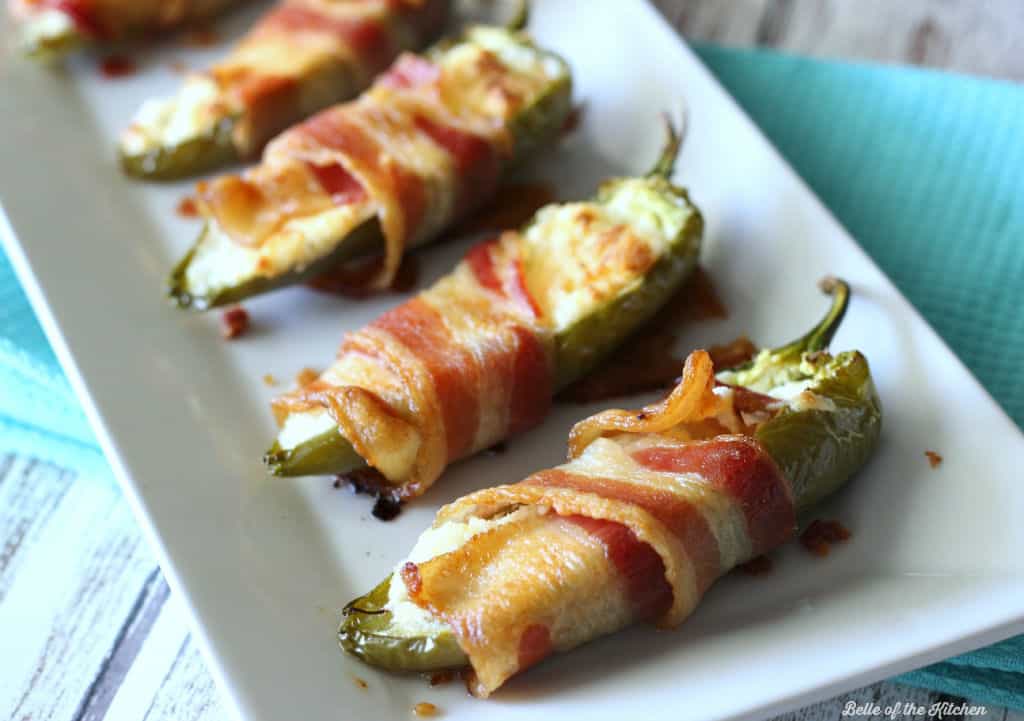 In addition to decorating for fall, we've got plenty of football watchin' to do this weekend. Gotta cheer on our Dawgs and Falcons! 😉 If you're doing the same, then these Bacon Wrapped Ranch Stuffed Jalapeño Peppers are just the thing to keep your belly happy as you cheer on your favorite team!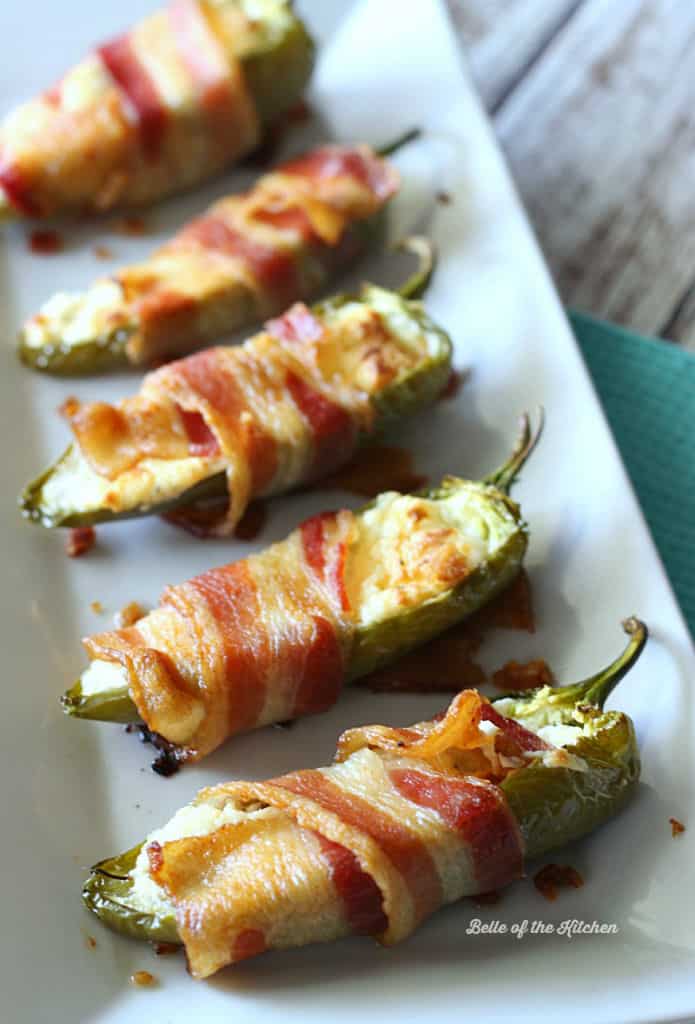 We just love stuffed peppers, and I decided that I wanted to try and kick up the flavor by adding a little ranch seasoning. I mean, bacon and ranch is a TOTALLY winning combination, am I right or am I right?! 🙂
Hope y'all enjoy these, and that you're all having a great first day of fall!
Bacon Wrapped Ranch Stuffed Jalapeño Peppers
Ingredients
12 jalapeño peppers
1 (8 oz) package cream cheese, softened
1 (1 oz) packet ranch dressing mix
24 slices bacon
Instructions
Preheat oven to 375 degrees. Line a large baking sheet with aluminum foil (you may need to use two).
(Please wear gloves for this next step to keep your hands from burning!) Slice jalapeño peppers lengthwise and chop off stems. Discard seeds and membranes after scooping out with a spoon.
Combine cream cheese and ranch dressing mix in a small bowl, mixing thoroughly. Spread a small scoop of cream cheese mixture inside of each jalapeño pepper half, then carefully wrap with a slice of bacon.
Place jalapeños on prepared baking sheet and bake in preheated oven for 25-30 minutes, or until bacon is crispy and edges of jalapeño peppers are beginning to brown.
To crisp bacon even more, turn broiler to high and broil for 2-3 minutes, or until bacon is cooked to your liking.
Allow to cool slightly before eating. Enjoy!