This Mexican Three Bean Salad is chock full of veggies, protein-rich beans, and southwest flavor. Enjoy it as a side dish for Taco Night, OR make it the main event by stuffing it into tortillas for a delicious meatless meal!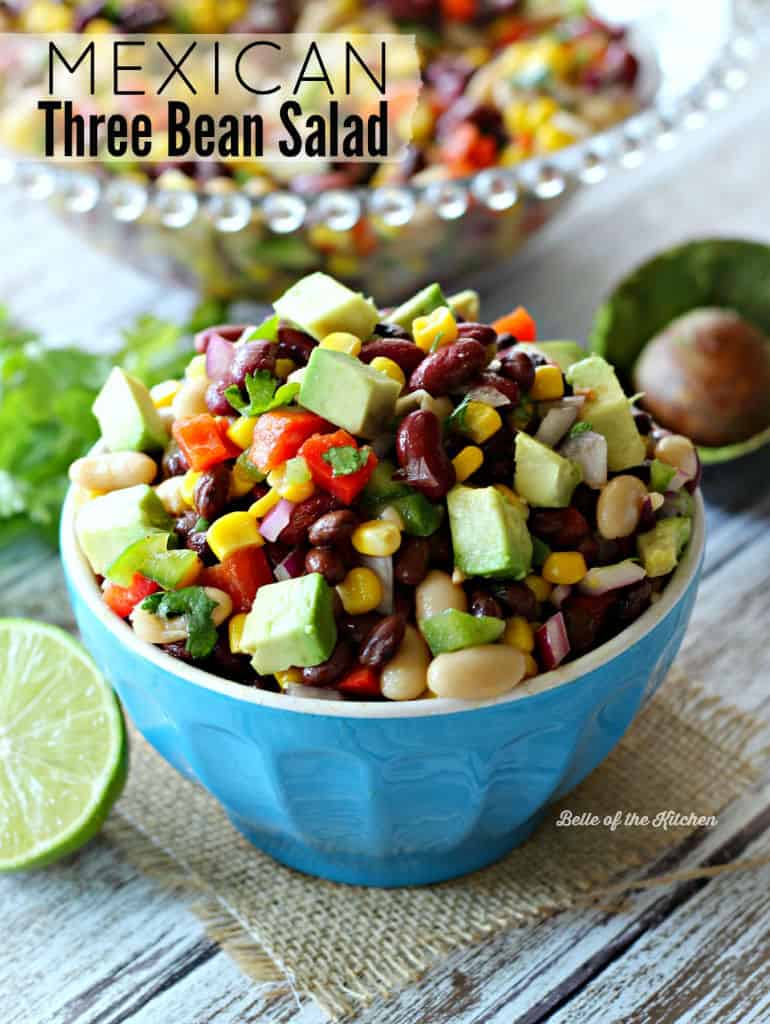 When I was in high school, I started going out to eat with my friends a lot, and we would always go to this awesome Mexican restaurant in our hometown called El Sombrero. It was sooooooo good, and so cheap! Definitely the perfect place to hang out for high schoolers on a budget. I always ordered a chicken quesadilla, and pretty much devoured an entire basket of chips and salsa all on my own. And that is a skill I am proud to say I still have to this day. 😉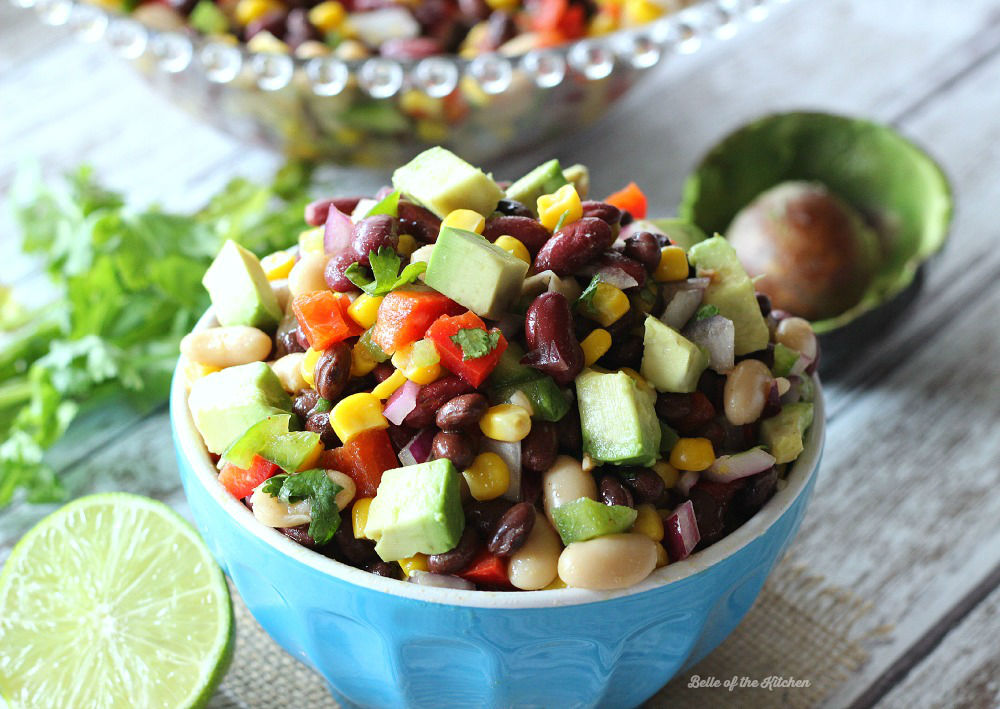 If anyone were to ask, I would say hands-down, every-time, that Mexican food is my favorite. And now that I've moved beyond just chicken quesadillas from my teenage years, I've gotten to discover how amazing this particular cuisine can be! I love to go out to eat for Mexican food, but I also enjoy making it for meals at home. Most of the time I just serve guacamole or chips and salsa alongside whatever we are eating, but y'all, this Mexican Three Bean Salad is the new hotness!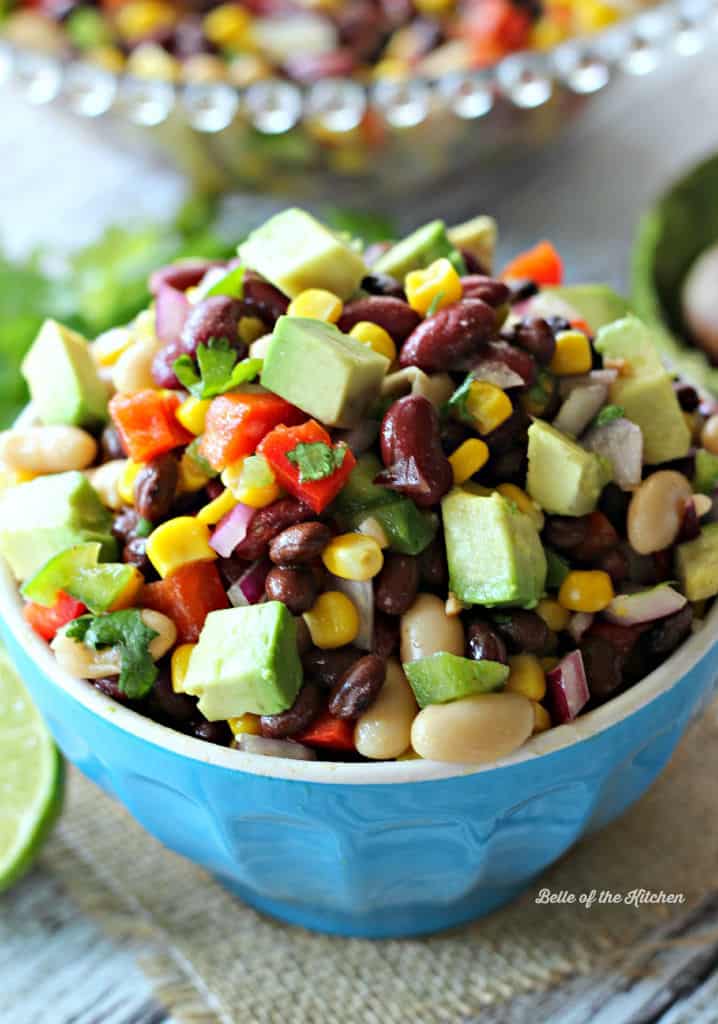 It's just like most other salads, where the longer it has to sit in the refrigerator, the better it tastes. Make sure to give it at least a few hours to chill before serving. Like I said above, I LOVE having this alongside our enchiladas or tacos, but you can also serve it as a meatless main dish by scooping it into some tortillas! I also love to just eat with chips.

Mexican Three Bean Salad
Ingredients
1 (15 oz) can black beans, drained and rinsed
1 (15 oz) can kidney beans, drained and rinsed
1 (15 oz) can cannellini beans, drained and rinsed
1 (15 oz) can corn, drained
½ large green bell pepper, chopped
½ large red bell pepper, chopped
1 cup red onion, chopped
¼ cup cilantro, chopped
¼ cup olive oil
¼ cup red wine vinegar
1 TB fresh lime juice
½ TB lemon juice
1 TB granulated sugar
½ TB salt
1 clove garlic, minced
1½ tsp ground cumin
¼ teaspoon chili powder
fresh ground black pepper, to taste
avocado, diced
Instructions
In a large bowl, combine beans, corn, bell peppers, red onion, and cilantro.
In a small bowl, whisk together olive oil, red wine vinegar, lime juice, lemon juice, sugar, salt, garlic, cumin, chili powder, and pepper.
Pour dressing over beans and veggies, and mix well. Chill for at least 3-4 hours before serving. Add in diced avocado, if desired right before serving.
Related posts: