This post was sponsored by Tastefully Simple as part of their Project Simplicity Program.
All opinions are mine alone.
These no bake Dulce de Leche Cheesecake Bars are so simple and easy to make! With a homemade graham cracker crust and creamy Dulce de Leche filling from Tastefully Simple, these won't last long!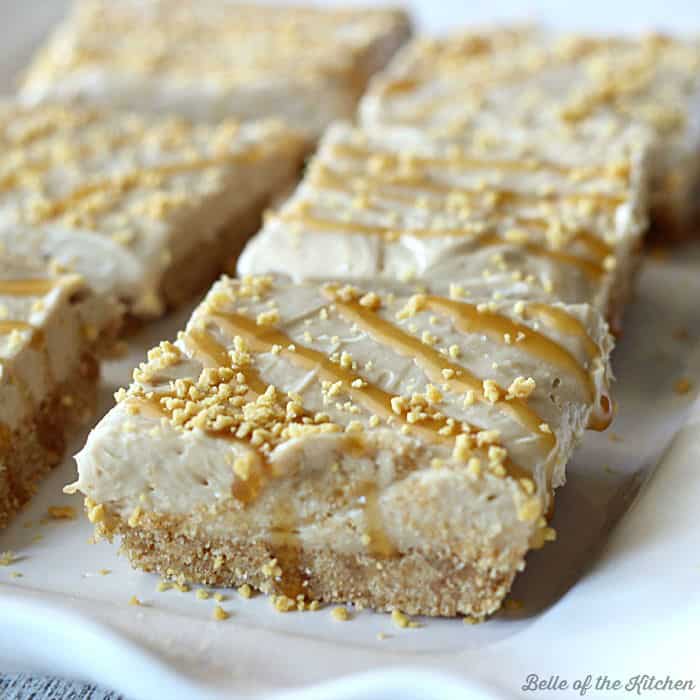 Happy Tuesday, friends! Today I have a super simple and easy dessert recipe that would be perfect for Thanksgiving. And no, there's no pumpkin in this one! Is that a good thing? Are you burnt out on pumpkin yet?!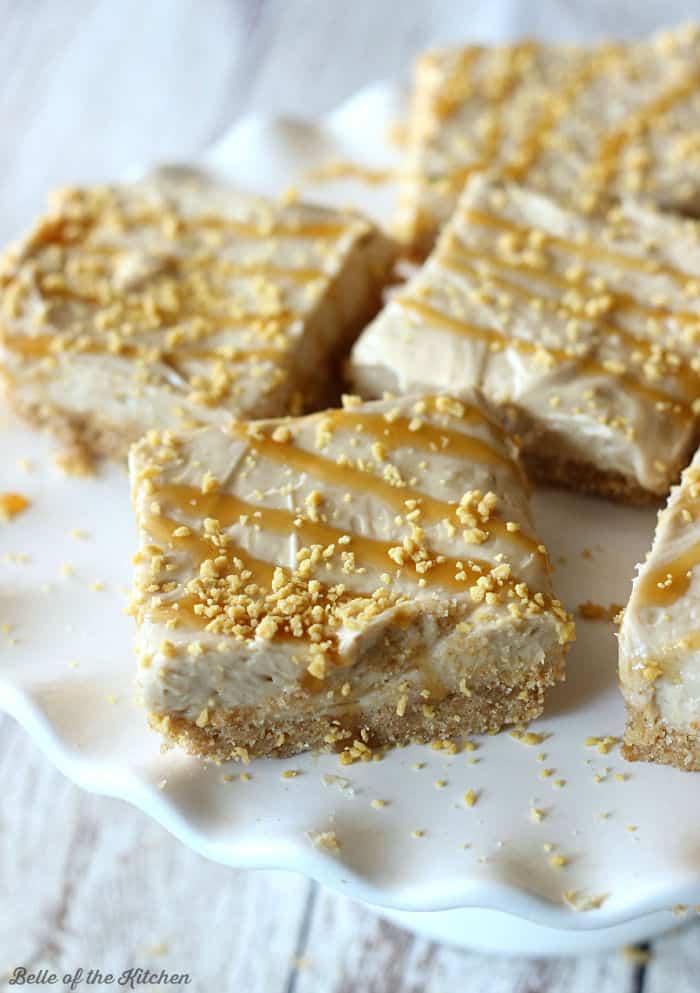 I personally love pumpkin everything, but so much of it this time of year can get old rather quickly. With all of the pumpkin recipes out there, I decided to switch it up a bit for this month's Tastefully Simple post and make a dessert that's just as good for fall as a pumpkin, but maybe not quite as expected.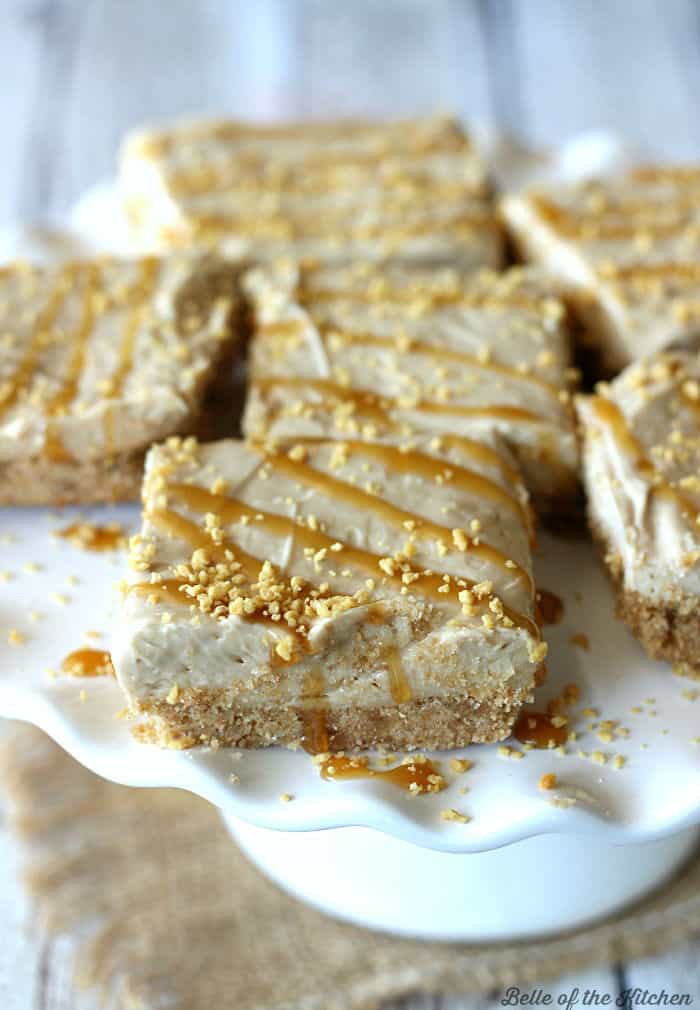 To make these cheesecake bars, I started with a couple packages of Dulce de Leche Cheese Ball Mix from Tastefully Simple. I love how versatile their products are. You can make the mix into a cheese ball and serve with fruit and graham crackers, or make a quick homemade graham cracker crust like I did and turn it into cheesecake bars! So many tasty options.

I had some of these bars leftover so I took them to a friend's house for dinner the next day. They were VERY well-received and my sweet-toothed son (he comes by it naturally) somehow managed to get his paws on two helpings. Lucky kid!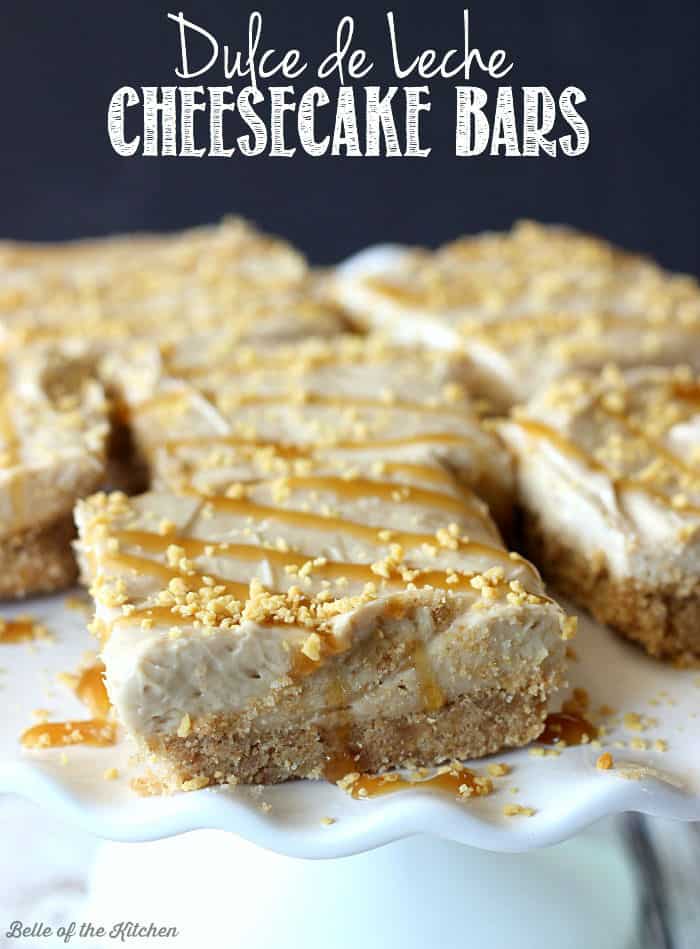 You can see more of my Tastefully Simple recipes here.

Dulce de Leche Cheesecake Bars
Ingredients
1½ cups graham cracker crumbs
⅓ cup granulated sugar
7 TB butter, melted
½ tsp cinnamon
2 (8 oz) packages cream cheese, softened
2 packages Tastefully Simple Dulce de Leche Cheese Ball Mix
Instructions
Combine graham cracker crumbs, sugar, melted butter, and cinnamon together in a large bowl, mixing until crumbly. Press into the bottom of an 8x8 or 11x7 baking pan, pressing down firmly. Bake in a 350 degree oven for 6-7 minutes until crust is set. Remove from oven and allow to cool.
In a separate medium sized bowl, use an electric mixer to beat together the cream cheese and packet number 1 from both boxes of Dulce de Leche Cheese Ball Mix.
Once crust has cooled slightly, top with the cream cheese mixture spreading evenly. Cover and refrigerate for at least two hours before serving. Top with caramel sauce and sprinkle with crumbs from the second Tastefully Simple packet. Enjoy!
Notes
*Baking the crust is optional, but it does help the crust to hold together better!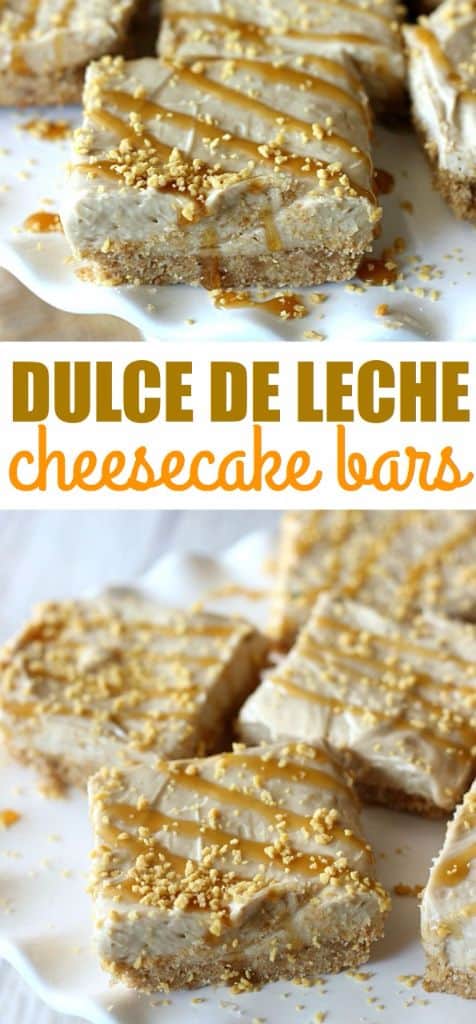 Related posts: