This Skinny Funfetti Cake is made with a cake mix and Greek yogurt, then topped with a light and fluffy whipped frosting! Each serving is less than 200 calories!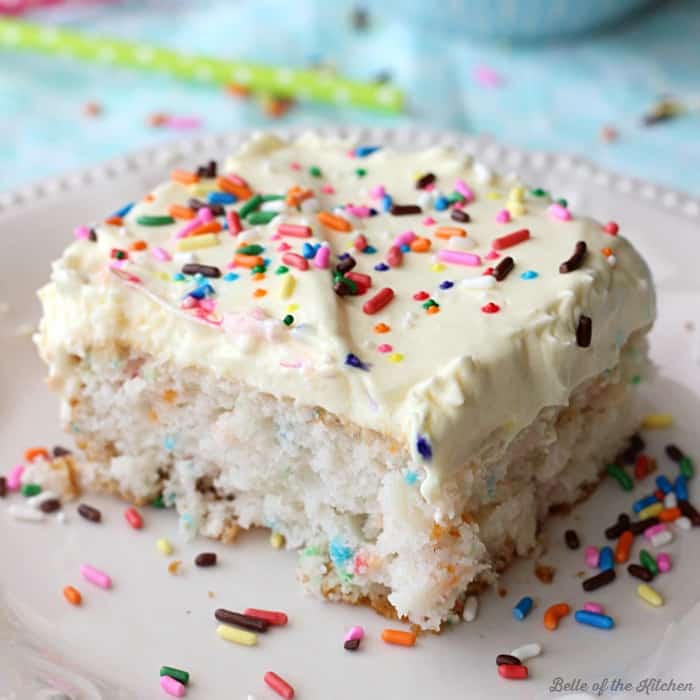 Hey y'all, I hope you're ready for a seriously yummy recipe today! And it's SKINNY! Yes, skinny!!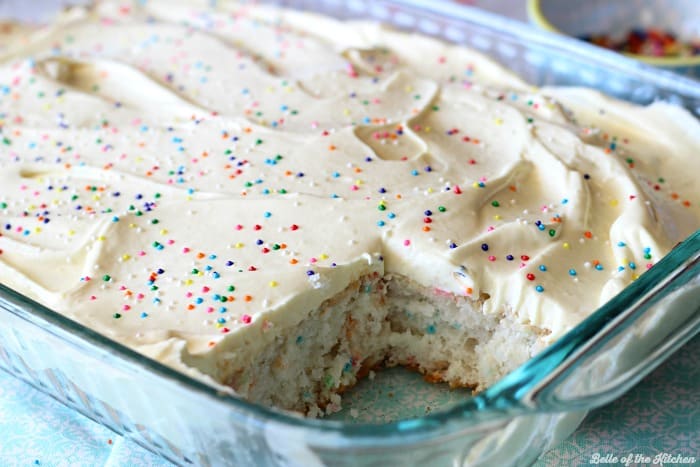 The mission to make this Skinny Funfetti Cake started a couple of weeks ago when I joined in this crazy thing called a "Diet Bet." Have you heard of it before? It's an app that you use to track weight-loss over 4 weeks time. You participate in it with a group of people and everyone forks over 25 dollars as part of the "bet." If you successfully lose 4% of your body weight by the time the four weeks is over, you get your 25 dollars back. PLUS, if there is anyone in your group that DOES NOT lose the weight, their money gets split up between the winners!
Well, I really want to get my money back. And hey, other people's money sounds good to me, too!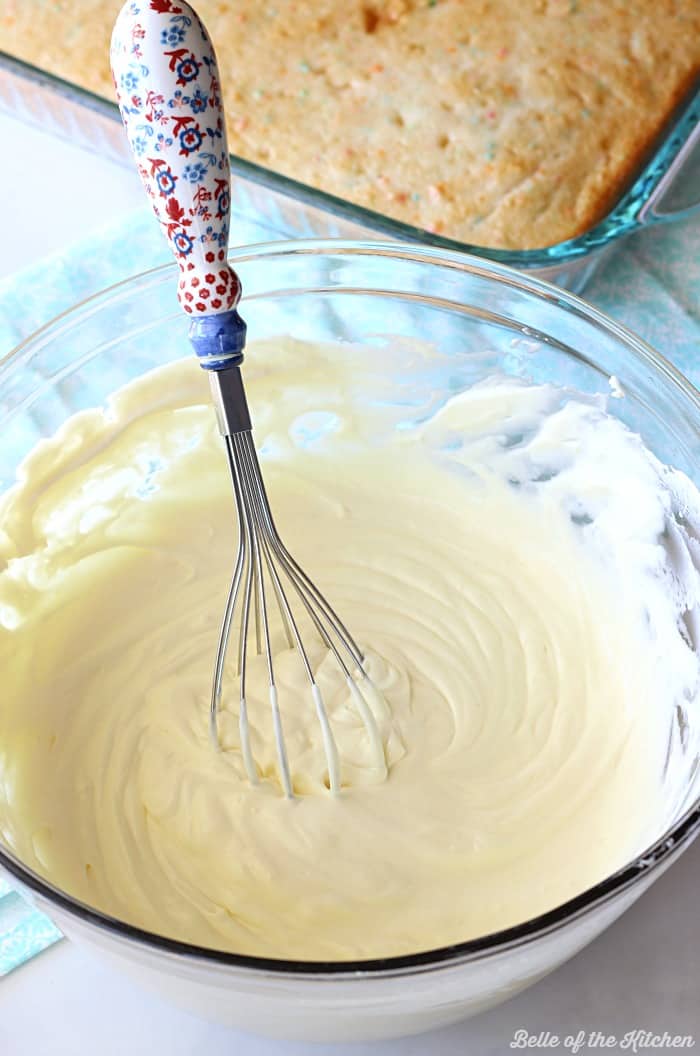 So I've been eating a lot better and keeping track of what I'm eating, too. The one thing I've really struggled giving up though is my sweets! So I decided to find a way to make some skinny versions of my favorite desserts. And what's more fun that Funfetti Cake?! Did I mention it's made with Greek yogurt?!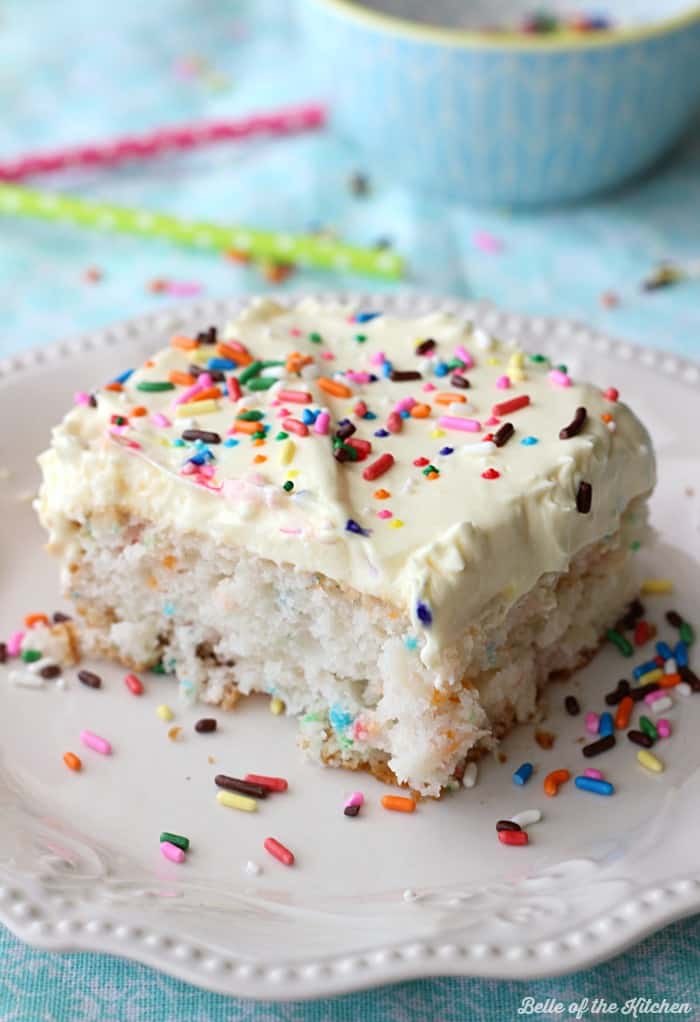 Yep, there's Greek yogurt in there, and let me tell ya. This cake is SO moist and fluffy! I'm going to make more of my cakes using Greek yogurt from now on. Plus the yogurt adds in protein, too. So it's ALMOST good for you, right? Almost. 😉

Skinny Funfetti Cake
Ingredients
Cake:
1 (15.25 oz) box funfetti cake mix
1 cup fat free vanilla Greek yogurt
1 cup water
Frosting:
1 small box sugar free instant vanilla pudding mix
1 cup skim milk
1 tsp vanilla extract
1 (8 oz) container fat free whipped topping, thawed
Instructions
Preheat oven to 350 degrees. Spray a 13x10 inch baking pan with cooking spray and set aside.
In a large bowl, mix together the cake mix, Greek yogurt, and water. Mix vigorously for 1 minute. Pour mixture into prepared baking pan and bake in the preheated oven according to directions on box. Mine was ready after about 25 minutes. Cool completely on a wire rack.
In a medium sized bowl, stir together the pudding mix, milk, and vanilla extract until thickened. Fold in the whipped topping. Spread frosting over the top of cooled cake and add sprinkles if desired. Enjoy!
Nutrition Information
Serving size:
1/12 of cake
Calories:
193
Fat:
3.4

Related posts: