This Chicken Taco Soup is lighter on calories but still full of flavor! Packed with chicken, veggies, and beans, it's a great recipe to keep you on track.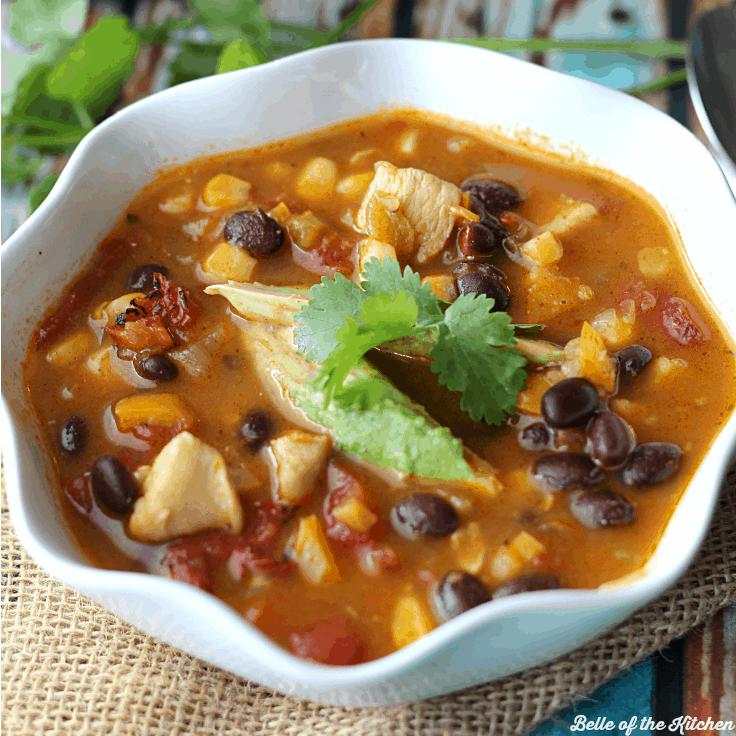 Hey y'all, and happy Friday! Today is my weigh-in for the Diet Bet I mentioned to y'all a few weeks ago in my Skinny Funfetti Cake post. In honor of weigh-in day, I decided to share a lighter recipe that helped me make it through! 😉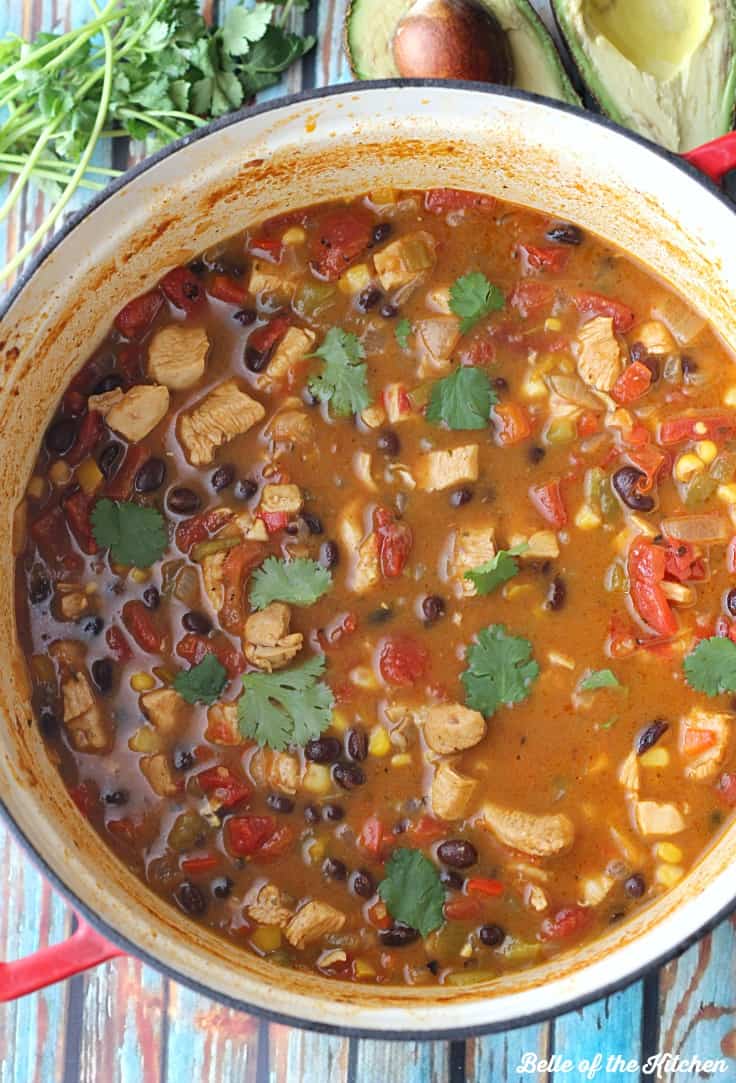 I have to say that doing a Diet Bet is a great way to keep yourself accountable when you are trying to shed a few extra pounds. There's nothing like the idea of losing out on money (and possibly winning more!) to keep you accountable. However, I am looking forward to a night out with my hubby tonight (an early Valentine's Day date) and I will be pretty much eating whatever I want, dessert included!
When this weekend of chocolate and wine is over though, I'll be turning back to recipes like this soup. It's full of chicken, veggies, and beans, plus it's packed with flavor thanks to the taco and ranch seasoning. You can have this on the table quickly too, which is always a plus when it comes to family meals.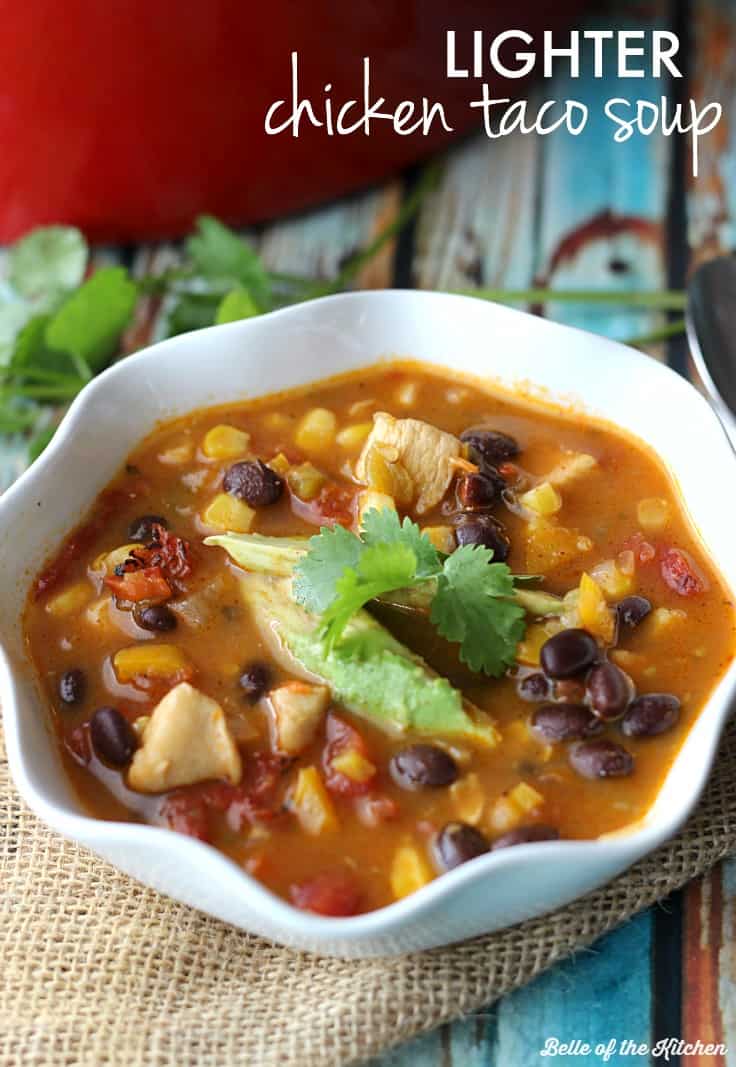 I originally shared this Lighter Chicken Taco Soup over at Kenarry: Ideas for the Home a few weeks ago. While I was there, Carrie was here sharing her recipe for Slow Cooker Turkey with Garlic Mashed Cauliflower. Go check it out if you haven't had a chance to yet! Enjoy!

Lighter Chicken Taco Soup
Ingredients
3-4 Tablespoons olive oil
1 medium onion, diced
1 cup diced bell peppers, any color (I used red and yellow)
1 pound chicken breasts, chopped into small pieces
1 packet taco seasoning
1 packet dry ranch dressing seasoning
4 cups chicken broth
1 (14.5 oz) can fire roasted tomatoes, undrained
1 (4 oz) can chopped green chiles
1 (15 oz) can black beans, drained and rinsed
1 cup frozen corn
Optional Toppings:
Instructions
In a large soup pot, heat olive oil and cook onions and bell peppers over medium heat until slightly tender, about 4-5 minutes. Add in the chicken, and sprinkle with taco seasoning and ranch seasoning. Stir and cook mixture until chicken is cooked through.
Add the chicken broth, tomatoes, green chiles, black beans, and corn to the pot and bring to a boil. Reduce heat to low and allow to cook for 10 more minutes to allow flavors to blend. Top with avocado, cheese, and cilantro if desired. Enjoy!

Related posts: