These Mini Pizza Meatloaves are a fun twist on traditional meatloaf! They're made pizza style, and each one comes in at under 150 calories each thanks to ground turkey!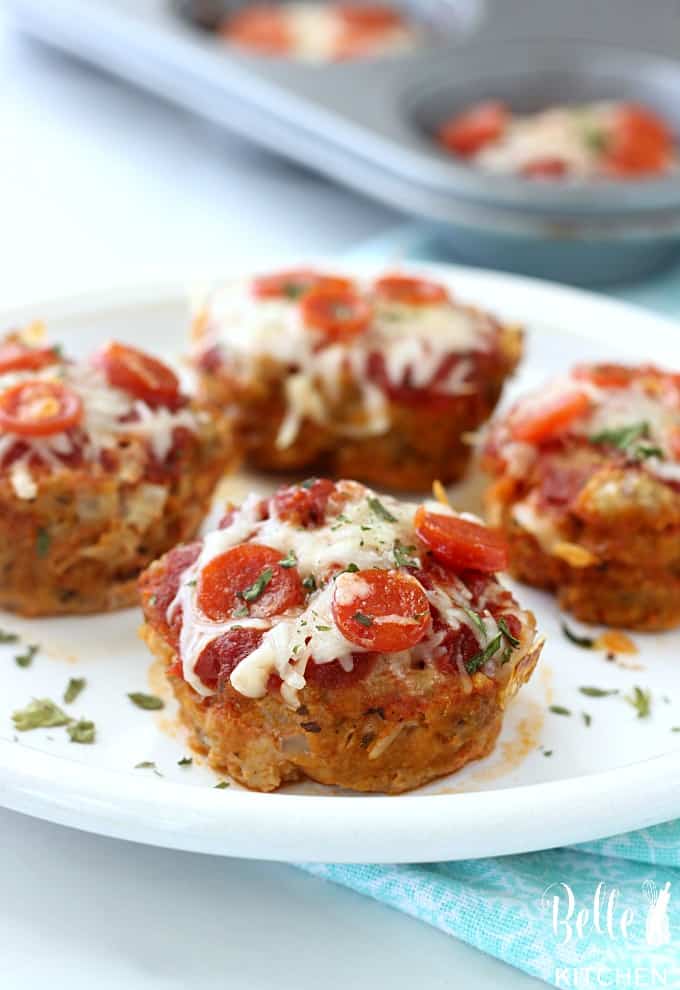 It's FRIDAYYYY!
I must admit, though, as a work/stay-at-home mom, the days don't always feel that different from each other. BUT, my husband is home on the weekends and the kids, too, so there's usually something keeping us busy. Lately soccer games have taken over our Saturday mornings, and last weekend we visited a pumpkin patch about 45 minutes away that had a lot of fun activities for the kids. Weekends are usually the times when we go out to eat too (which I LOVE to do) and I'm already planning where we will try out next. 😋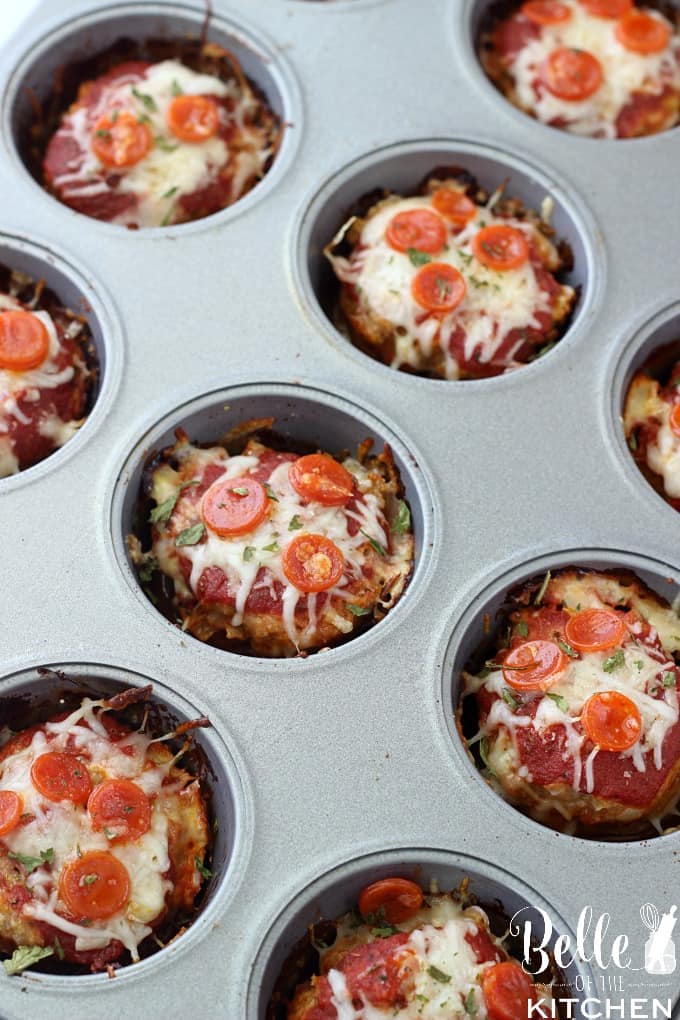 Usually once a month on a Friday we have a family movie night at home. The kids look forward to it all week long since we have pizza for dinner, popcorn and snacks, and they get to eat picnic-style in the living room. My oldest has an obsession with pizza, so I've been trying different ways to incorporate it into other meals in hopes of getting him to try some different things. I tell him all the time that one "cannot survive on pizza alone," though I'm pretty sure he would try it out if I would let him!😂
For example, while I was gone for a friend's wedding a few weeks ago, he and my husband went into total bachelor mode and ate pizza for at least one meal each day that I was gone! My son was basically in heaven, haha. I told him his "pizza detox" would begin upon my return, and that he would be expected to eat leafy greens again as well since they both neglected to do that during my absence. They both survived, scurvy-free, so I can't complain!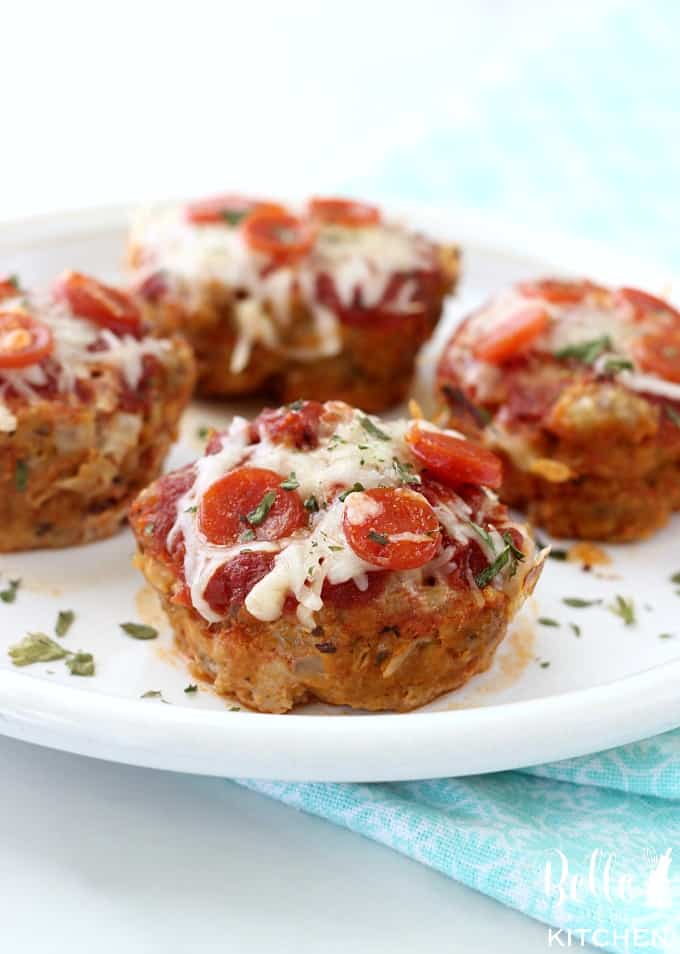 These Mini Pizza Meatloaves are easy to make, and I'm happy to report that my pizza-loving kids devoured them! I used ground turkey for a leaner dinner option, but you could definitely use ground beef as well if you'd prefer. Each one comes in at 112 calories each when made with ground turkey, and they are so full of flavor, you won't even miss the beef! You can't beat a tasty dinner that's lighter on calories, too!

Mini Pizza Meatloaves
Makes:
12 mini meatloaves
Ingredients
Meatloaves:
16 oz. ground turkey, 93% lean
½ cup finely chopped onion
¼ cup Italian bread crumbs
1 egg
¼ cup grated parmesan cheese
½ teaspoon dried basil
½ teaspoon dried oregano
salt and pepper to taste
Sauce:
8 oz. tomato sauce
½ teaspoon dried basil
½ teaspoon dried oregano
¼ teaspoon salt
½ teaspoon garlic powder
pepper to taste
Topping:
¼ cup grated parmesan cheese
¼ cup shredded mozzarella cheese
mini pepperonis
Instructions
Preheat oven to 375 degrees. Spray the cups of a regular sized muffin pan with cooking spray and set aside.
Combine all of the meatloaf ingredients in a medium sized bowl and mix well with your hands. Divide the mixture evenly among the muffin cups.
Combine all of the sauce ingredients in a small bowl and stir to combine. Evenly spread over the top of each meatloaf, about 1 tablespoon each.
Bake in the preheated oven for 25-30 minutes until meat is fully cooked. Remove from the oven and evenly top each meatloaf with the parmesan and mozzarella, then sprinkle with mini pepperonis, about 4 per meatloaf. Switch the oven to broil and return the pan to the oven for 2-4 more minutes until cheese is melted and bubbly (keep an eye on them so they don't burn!). Enjoy!
Nutrition Information
Serving size:
1 mini meatloaf
Calories:
112
Fat:
5.8
Carbohydrates:
4.5
Protein:
10.5

If you like these Mini Pizza Meatloaves, then you might also like:
Related posts: