Chocolate Chip Biscotti Recipe and Coffee Gift Basket Idea
Need an easy gift idea? Wrap up some homemade Chocolate Chip Biscotti with a bag of Dunkin' Donuts® coffee! It's the perfect gift for the coffee-lover in your life!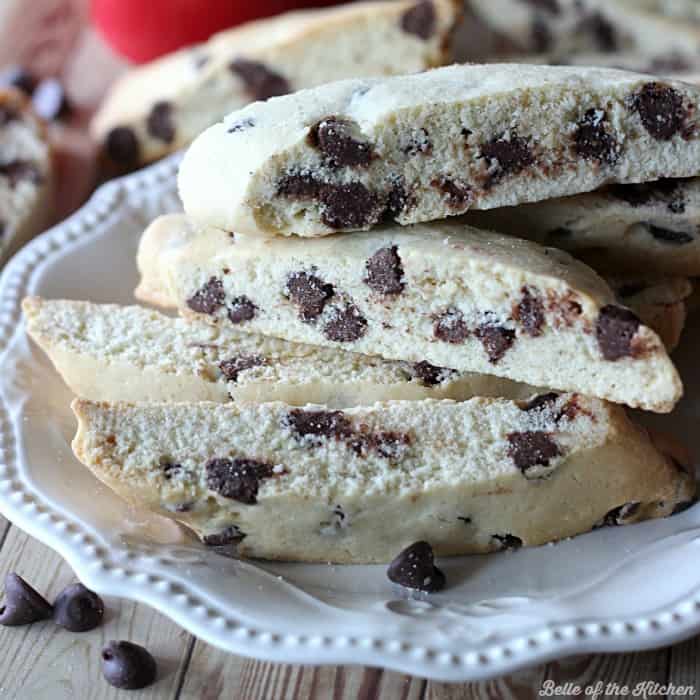 Can y'all believe that Christmas is just nine days away?! This past month has really flown by. It seems like just yesterday we were stuffing our faces with turkey before heading out for black Friday deals! But in true holiday fashion, the season is coming upon us quickly.
I realized the other day that even though I had almost finished shopping for our family, there were still other important people that I hadn't gotten gifts for yet. One of those people is my son's teacher, and I wanted to make sure I got her something special. With school getting out this week for the holidays, it needed to be something easy to put together. That's when I knew I wanted to make her a coffee gift basket!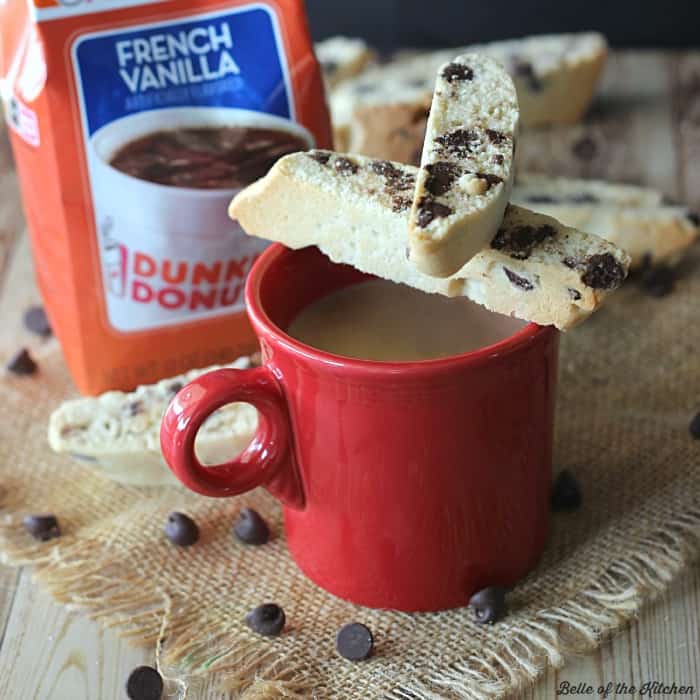 We are big coffee drinkers at our house and one of our favorite brands is Dunkin' Donuts® Coffee. My husband introduced me to their French Vanilla Coffee when we were newly married, and I've loved it ever since. They also have lots of other flavors and roasts to choose from, including seasonal flavors like Pumpkin Spice, and White Chocolate Peppermint (yum!)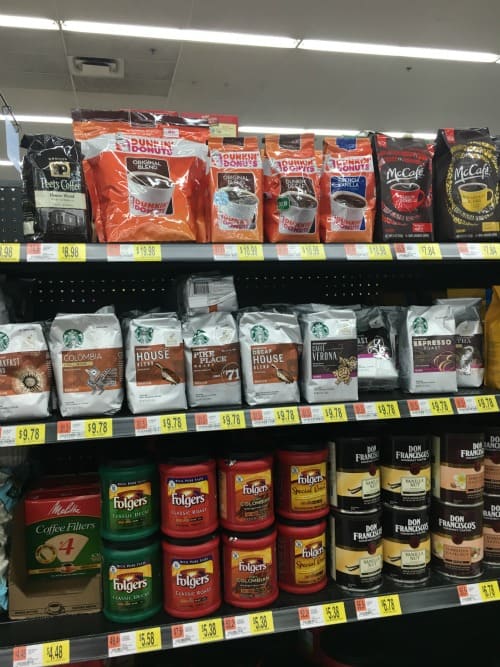 I picked up a couple bags of Dunkin' Donuts® Coffee to make the gift basket on a recent Walmart trip. I even saved a little money with a coupon from Ibotta! You can get the same coupon here. While I was there, I also picked up a few of the ingredients that I needed to make the Chocolate Chip Biscotti. Walmart has a really good selection of baking products right now for the holidays, so it was quick and easy to find what I needed.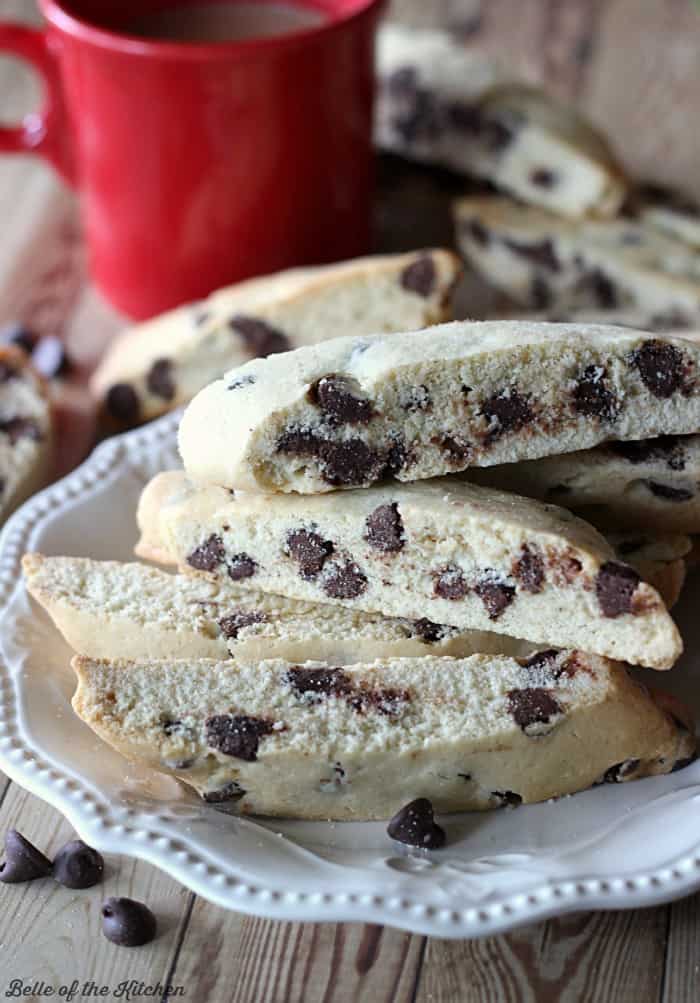 If you've never made biscotti before (also know as "twice baked cookies"), don't be afraid! It's actually pretty simple, and goes so well with a big steamy cup of coffee.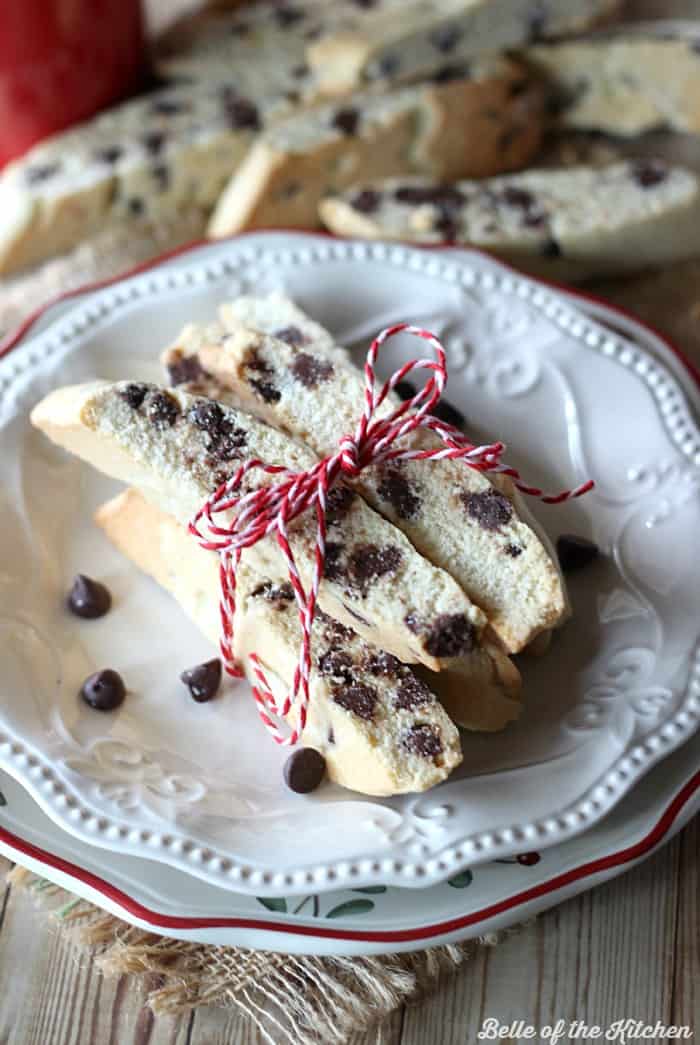 I packaged the biscotti with cellophane and bakers' twine, then tucked it into a new coffee mug. I placed it in a small basket with the bags of coffee, added a little tissue paper and ribbon, and voila! An easy gift basket that will definitely be put to good use by any coffee-lover!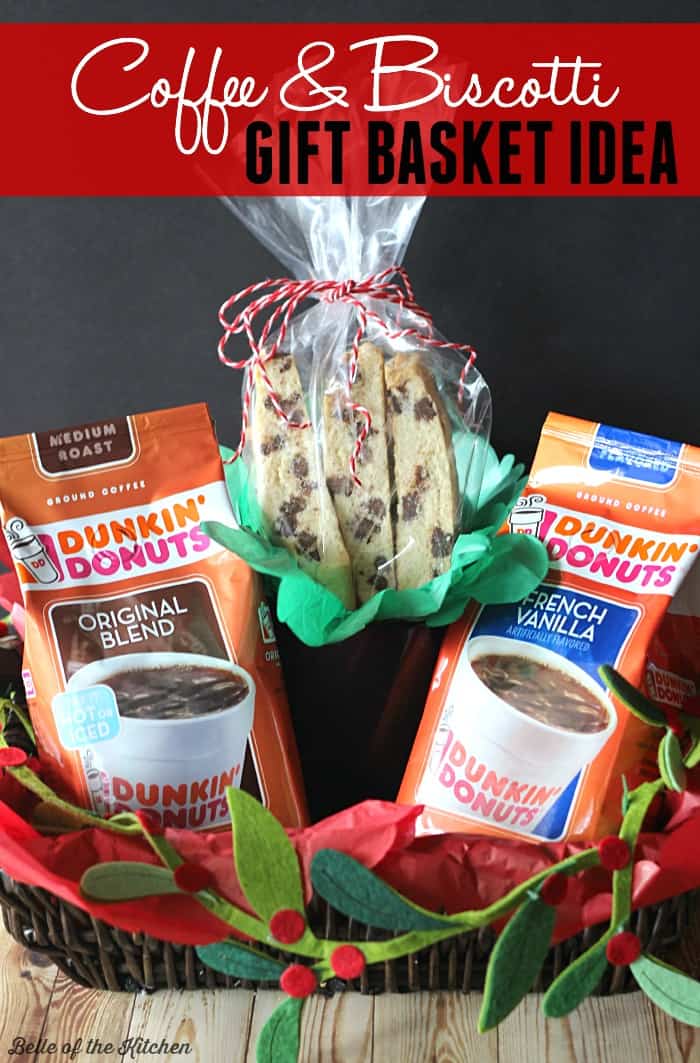 You can check out all of the other flavors of Dunkin Donuts® Coffee and find more great holiday ideas here.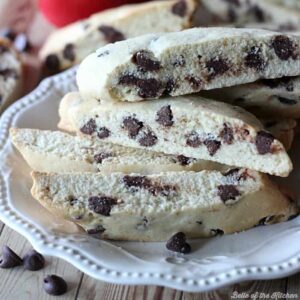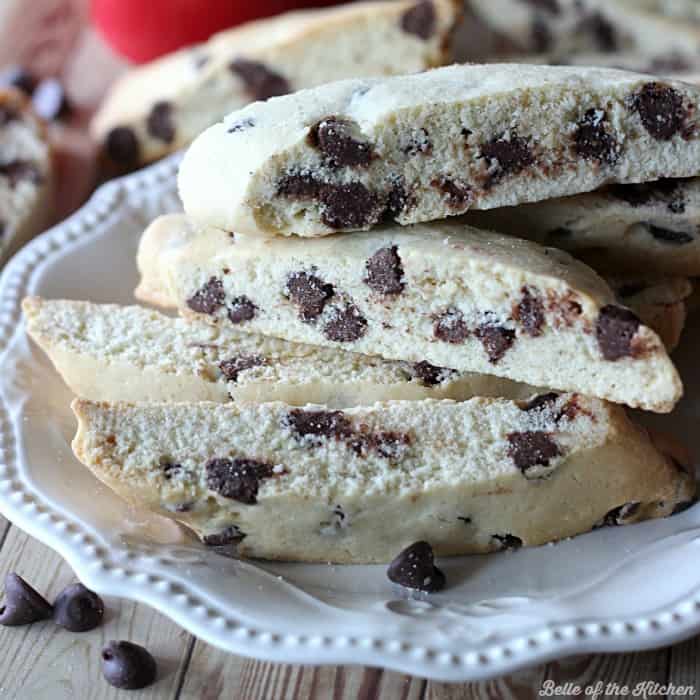 Chocolate Chip Biscotti Recipe
Need an easy gift idea? Wrap up some homemade Chocolate Chip Biscotti! It's delicious dunked in a big cup of coffee or enjoyed all on its own!
Ingredients
6 Tablespoons butter,, softened
3/4 cup granulated sugar
1 1/2 teaspoons vanilla extract
2 eggs
2 1/2 cups all purpose flour
1 teaspoon baking powder
1/2 teaspoon salt
1 cup chocolate chips
Instructions
Preheat oven to 350 degrees F. Grease a cookie sheet with cooking spray and set aside.

Beat together butter and sugar with an electric mixer until creamy. Add eggs one at a time, beating well after each addition. Mix in vanilla.

In a small bowl, mix the flour, baking powder, and salt together. Add the dry mixture a little bit at a time to the wet mixture, beating just until blended. Stir in the chocolate chips by hand.

With lightly floured hands, divide dough into two pieces and form into log shapes, about 9-10 inches long. Flatten with palms of hands to about 3 inches wide.

Bake in the preheated oven for 25 minutes until golden brown. Remove from oven and allow to cool on the pan for 15 minutes. Reduce oven temperature to 300 degrees.

Using a serrated bread knife, slice biscotti diagonally. Place slices cut side up on the cookie sheet and return to the oven for 10 minutes. Remove from oven and flip biscotti slices to the other side and bake for an additional 10 more minutes.

Remove from oven and allow to cool completely until firm. Enjoy!
Calories: 210kcal, Carbohydrates: 32g, Protein: 3g, Fat: 7g, Saturated Fat: 4g, Cholesterol: 33mg, Sodium: 126mg, Potassium: 53mg, Sugar: 16g, Vitamin A: 185IU, Vitamin C: 0.1mg, Calcium: 31mg, Iron: 1.2mg
This is a sponsored conversation written by me on behalf of Dunkin' Donuts® . The opinions and text are all mine.
This site contains affiliate links, if you make a purchase through them, we receive a small commission.