Since it's not only fall, but also "pumpkin" season, for my first post I decided to try out a recipe that's been sitting on one of my Pinterest boards for a long while.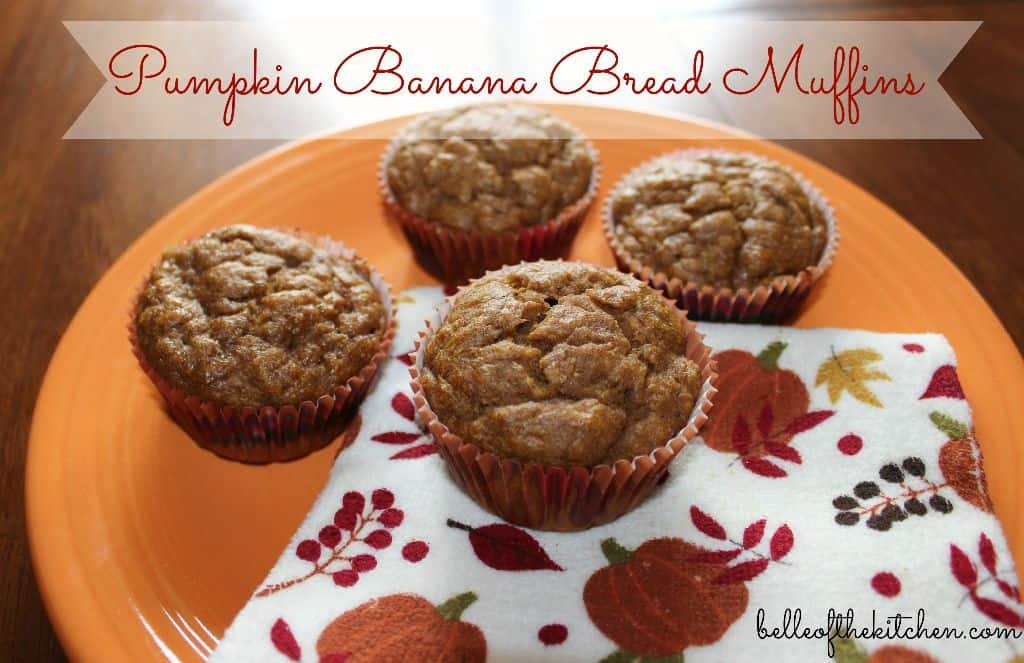 I had everything on hand, including some bananas that needed to be used up quickly. Most of the time I just peel, slice, and freeze my over ripe bananas to use for smoothies, but since Thanksgiving is only a week away (say what?!), I wanted to make something reminiscent of the season. And of course when I asked my little kitchen companion what he thought, he responded with a resounding, "Ooooo muffins!!" Later on, he kept referring to them as cupcakes, but hey, muffins…cupcakes…? All good!
So, here's what you will need to get these babies bakin'….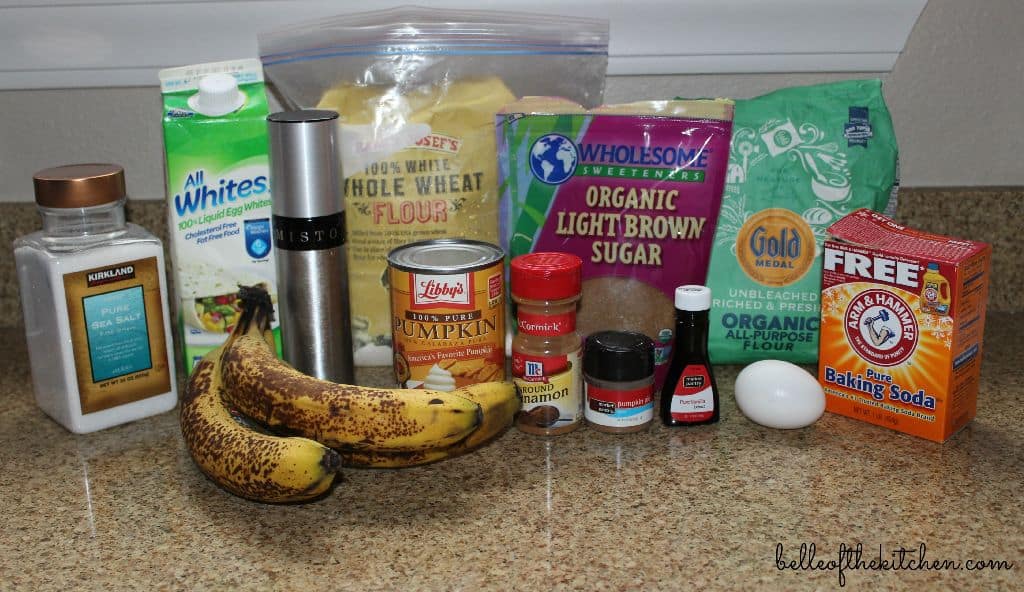 First, have a little helper assist you in mixing together the flours, baking soda, salt, and spices in a large bowl.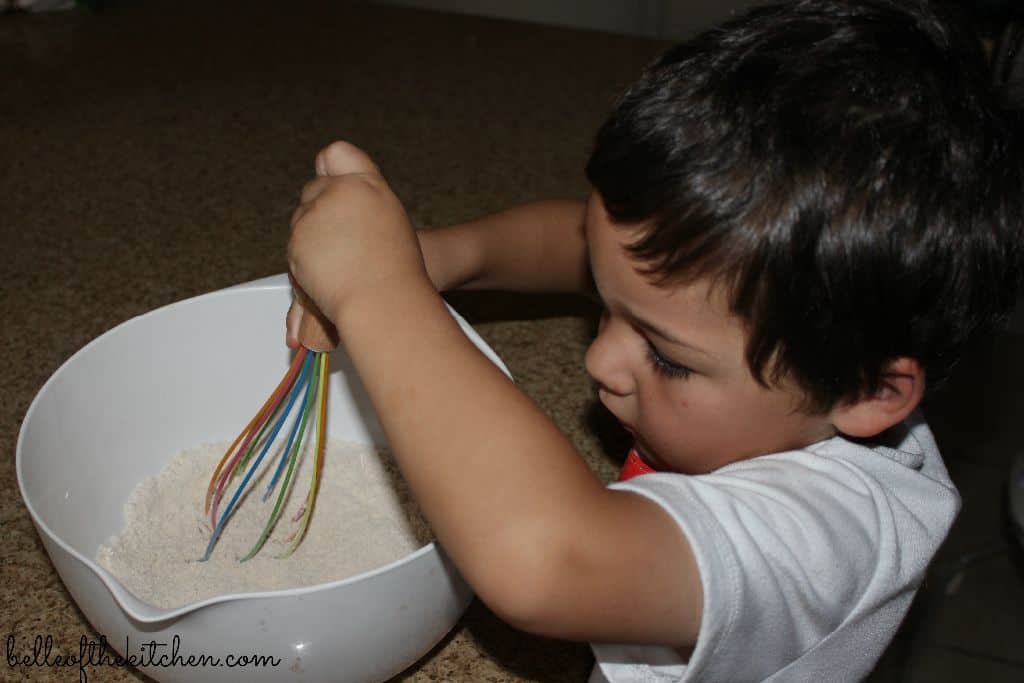 Next, use an electric mixer to beat together the brown sugar and softened butter (which I forgot in my ingredients pic, oops!). Add in the mashed bananas, pumpkin, egg, egg white, and vanilla and beat until thick. Add in the dry ingredients and beat on low speed until just combined.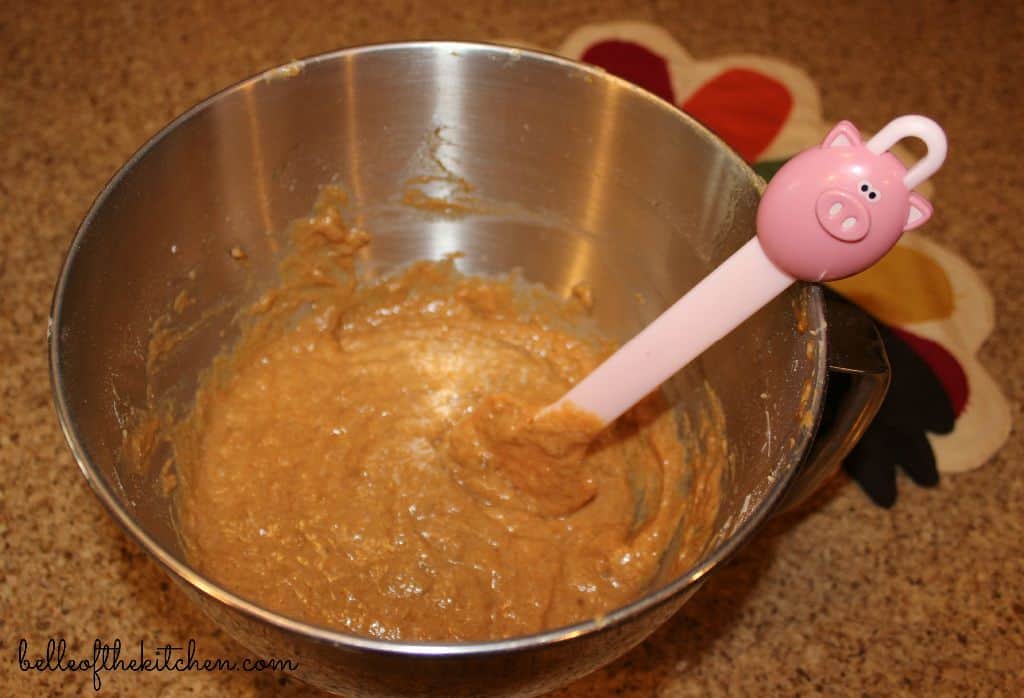 Prepare a muffin pan with cooking spray or line with muffin cups. Using a small measuring cup (I used a 1/4 cup), scoop batter into prepared muffin pan. This batter makes enough for 12 regular sized muffins, so divide batter accordingly. Pop in a 325 degree oven for 30-35 minutes and enjoy the delicious smell that will soon fill your house!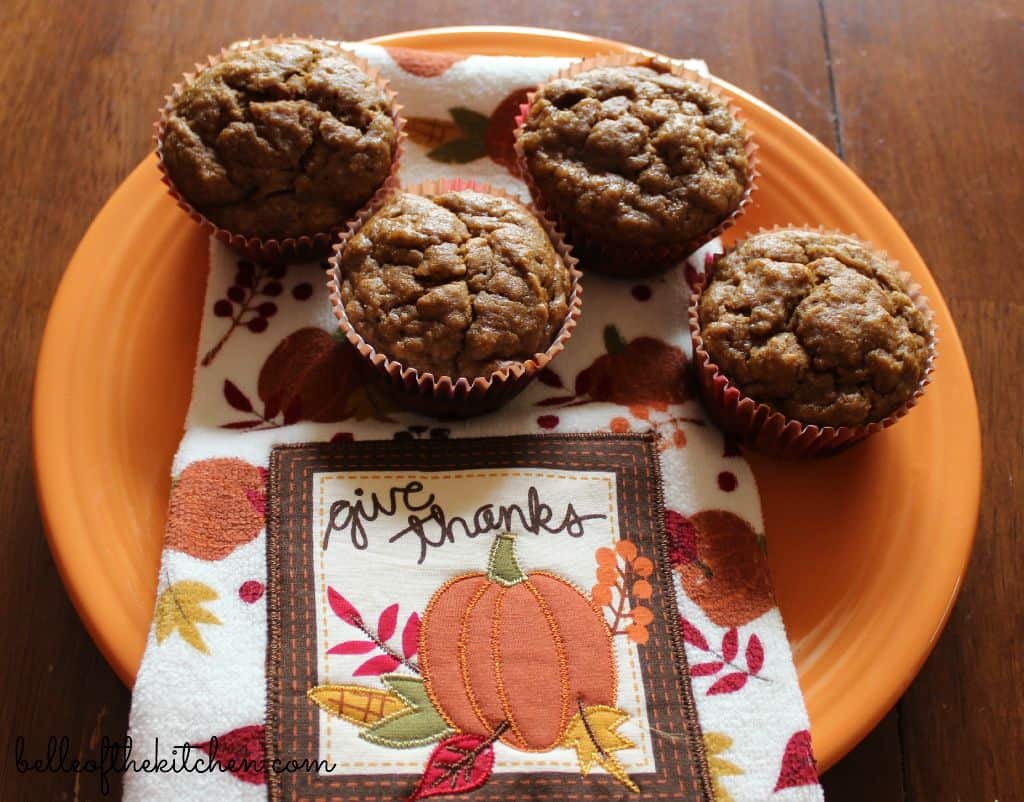 Yum yum! And Fischer agreed. These cupcakes (ahem…muffins!) were delicious! And since they're from the great Skinnytaste, you can feel free to indulge without the guilt. Enjoy!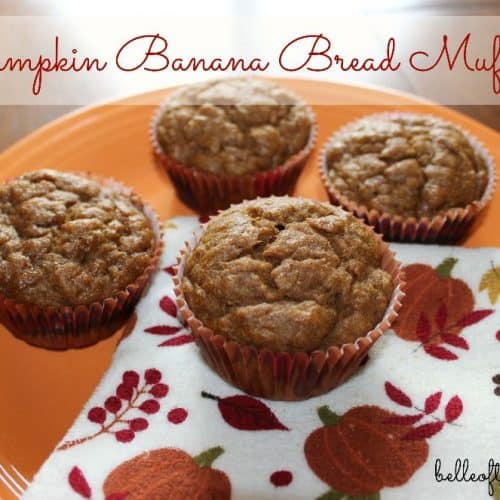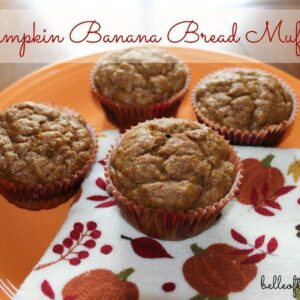 Pumpkin Banana Bread Muffins
These Pumpkin Banana Bread Muffins make a perfect fall treat or tasty breakfast!
Print
Pin
Rate
Servings: 12 muffins
Calories: 126kcal
Ingredients
Cooking spray or cupcake liners
3/4 cup unbleached all purpose flour
1/2 cup white whole wheat flour
3/4 tsp baking soda
1/2 tsp salt
1 tsp cinnamon
1 tsp pumpkin pie spice
2 very ripe medium bananas,, mashed
1/2 cup pureed pumpkin
2 tbsp butter,, softened
1/2 cup light brown sugar,, unpacked
1 large egg white
1 large egg
1 tsp vanilla extract
Instructions
Preheat oven to 325°. Grease a muffin pan or fill with cupcake liners.

In a medium bowl, combine flours, baking soda, pumpkin pie spice, cinnamon, and salt with a whisk. Set aside.

In a large bowl, cream butter and sugar with an electric mixer. Add egg white, egg, bananas, pumpkin, and vanilla, and beat at medium speed until thick. Scrape down sides of the bowl.

Add flour mixture, then blend at low speed until combined. Do not over mix.

Use a a small measuring cup to scoop batter evenly among muffin cups, making 12 muffins total. Bake on the center rack for 30-35 minutes, or until a toothpick inserted in the center comes out clean. Source:

Skinnytaste
Nutrition
Serving: 1g | Calories: 126kcal | Carbohydrates: 24g | Protein: 2g | Fat: 2g | Saturated Fat: 1g | Cholesterol: 18mg | Sodium: 205mg | Potassium: 126mg | Fiber: 1g | Sugar: 11g | Vitamin A: 1680IU | Vitamin C: 2.1mg | Calcium: 21mg | Iron: 0.8mg