I started a new fitness program today with a couple of friends and I gotta say, it whooped my butt! Literally! It was our first day doing Stroller Strides with Fit4Mom here in Hawaii and we loved it. It's a great way to get in some exercise if you have little ones at home, because you can take them with you! They hang out in their stroller and are right there as you workout. There are locations all over the US, so there might be one near you. We definitely enjoyed our first day, and the soreness.

So I decided that after a great workout this morning, I had indeed earned one of these babies…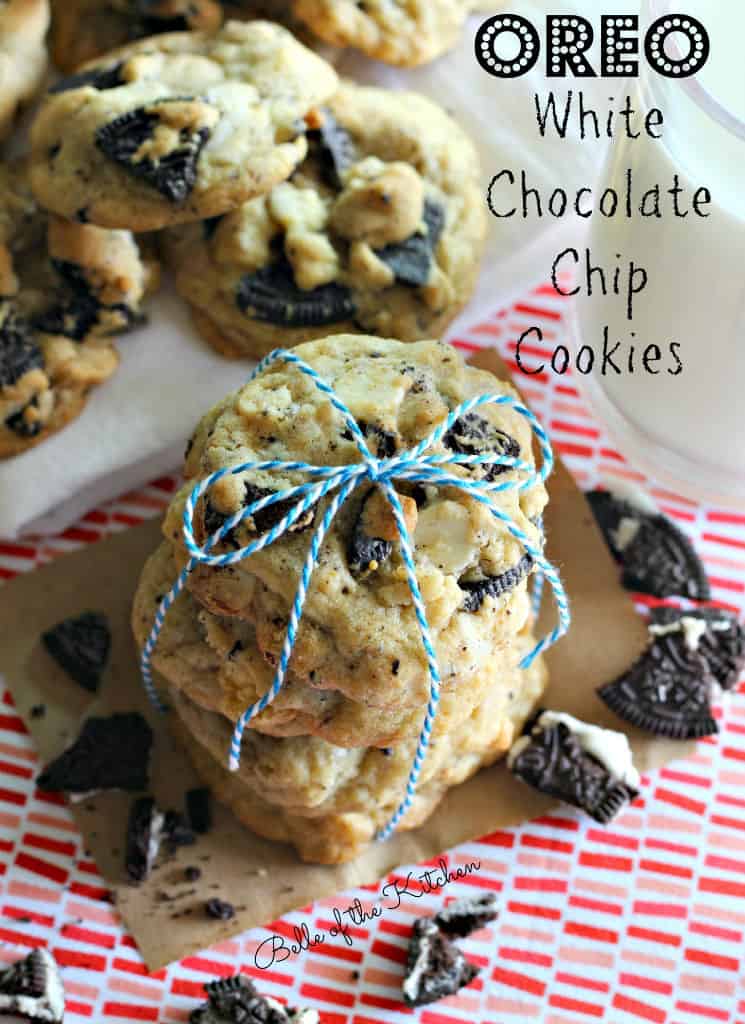 Oreos, white chocolate chips, a tall glass of milk; does it get any better? I love these Oreo White Chocolate Chip Cookies and they pretty much disappear in an embarrassingly small amount of time at our house. I swear, I live with two human Cookie Monster clones, and I'm pretty monsterish myself when one of these delicious cookies is in front of me.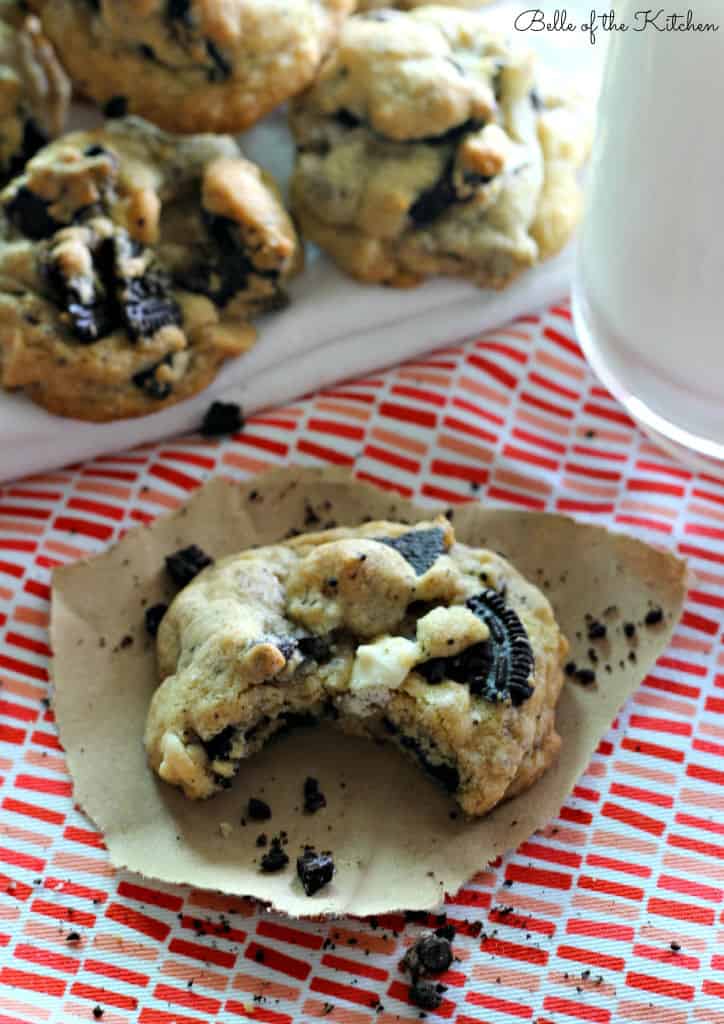 You're not only going to love this recipe for how yummy it is, but also for how easy it is to prepare. It all gets mixed up in one bowl! You do have to chop up the Oreos, but I promise that's as hard as it gets.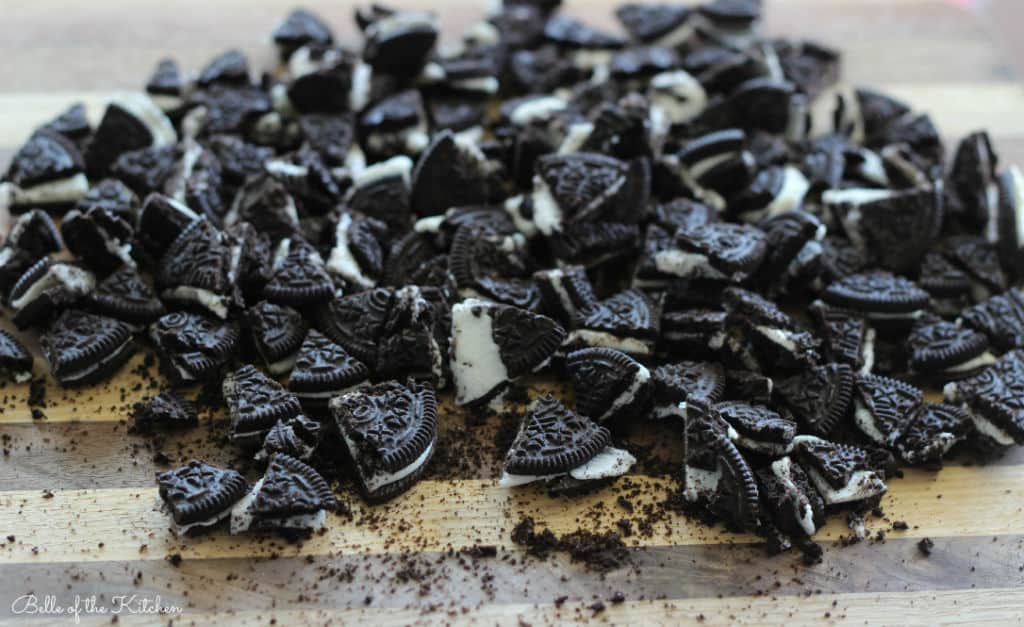 After you chop up the Oreos, just mix the sugars, wet ingredients, salt, and baking soda together with an electric mixer till nice and smooth. Then stir in the flour, followed by the chopped Oreos, and white chocolate chips.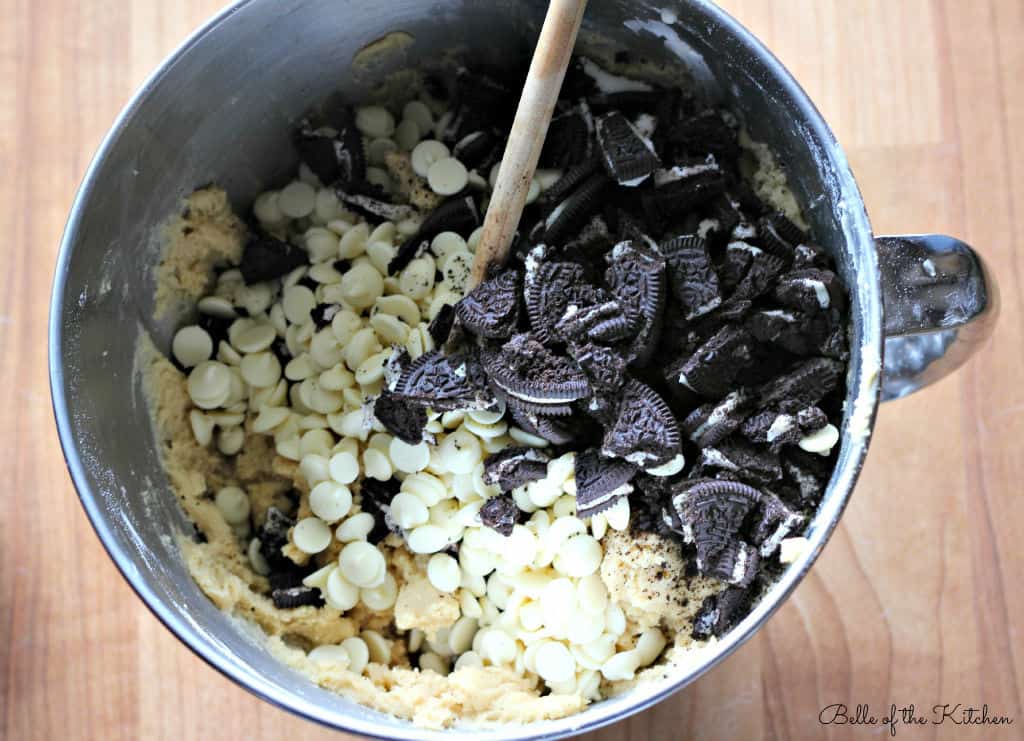 Roll them up into balls and bake at 350 degrees for about 10-12 minutes. And I highly recommend Silpats for cookie baking! They help to make your cookies come out thicker and perfectly chewy. These will still turn out great without them, though.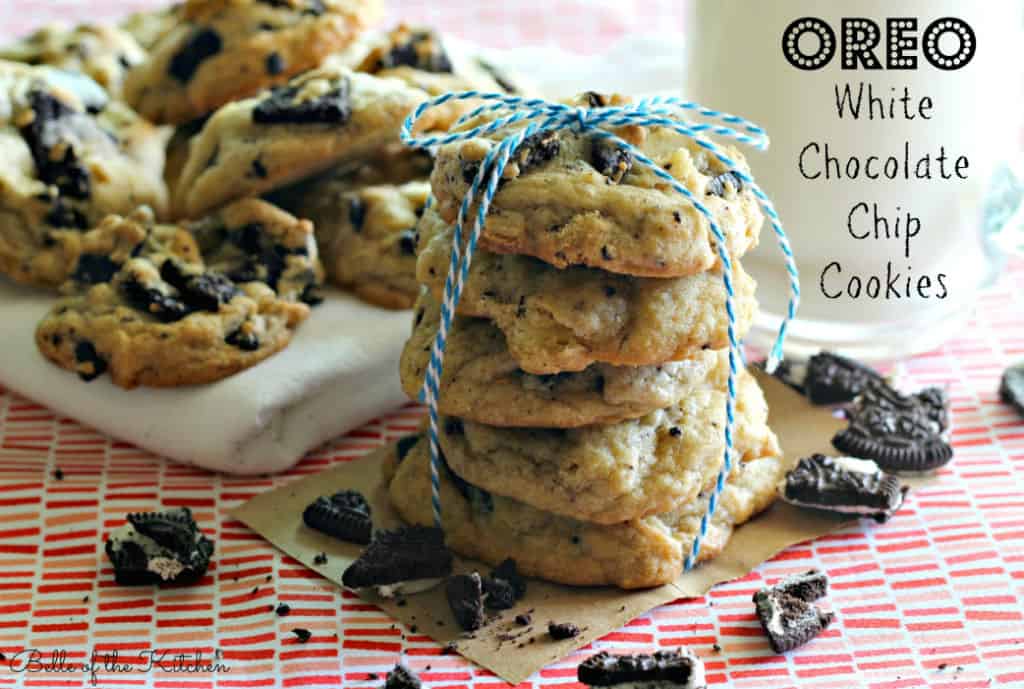 Mmmm, I think I'll go have another. Hope you all have a great rest of the week!
Oreo White Chocolate Chip Cookies
Ingredients
1 cup unsalted butter, softened
¾ cup brown sugar
1 cup granulated sugar
2 eggs
1 TB vanilla
1 tsp. salt
1 tsp. baking soda
3 ½ cups all-purpose flour
20 Oreo cookies, cut in eighths
1 cup white chocolate chips
Instructions
Blend together butter, sugars, eggs, vanilla, salt, and baking soda with a mixer until smooth.
Stir in flour with a wooden spoon until combined. Dough will be thick. Carefully fold in Oreo cookie pieces and white chocolate chips.
Roll into balls and place on cookie sheets that have been lined with silpats or parchment paper.
Bake at 350° for about 10-12 minutes or until done.
Related posts: