Brunswick Stew is a classic southern dish full of delicious smoked pork, veggies, and a savory barbecue broth. It's the perfect way to warm up on a chilly fall day, or just when you're craving a taste of the south!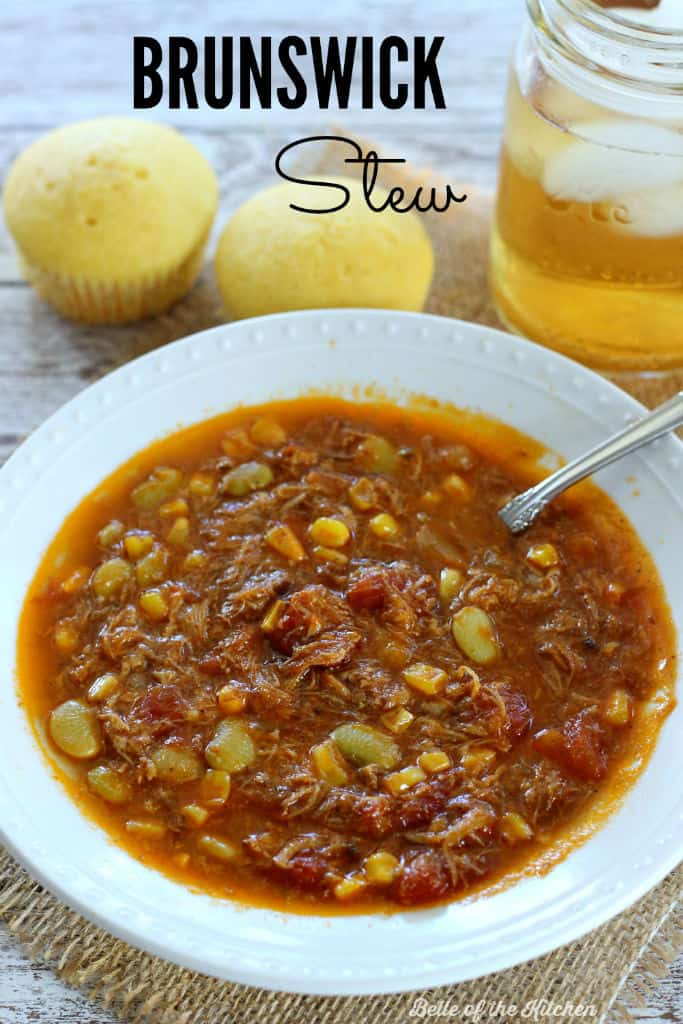 Have you ever had Brunswick Stew before? If not, I promise, you are in for a treat! It's a perfect one pot meal that uses smoked pork (or chicken), and combines it with a savory barbecue sauce broth and plenty of veggies. It's the perfect way to warm up as the leaves start changing and the colder days and nights start to sweep in.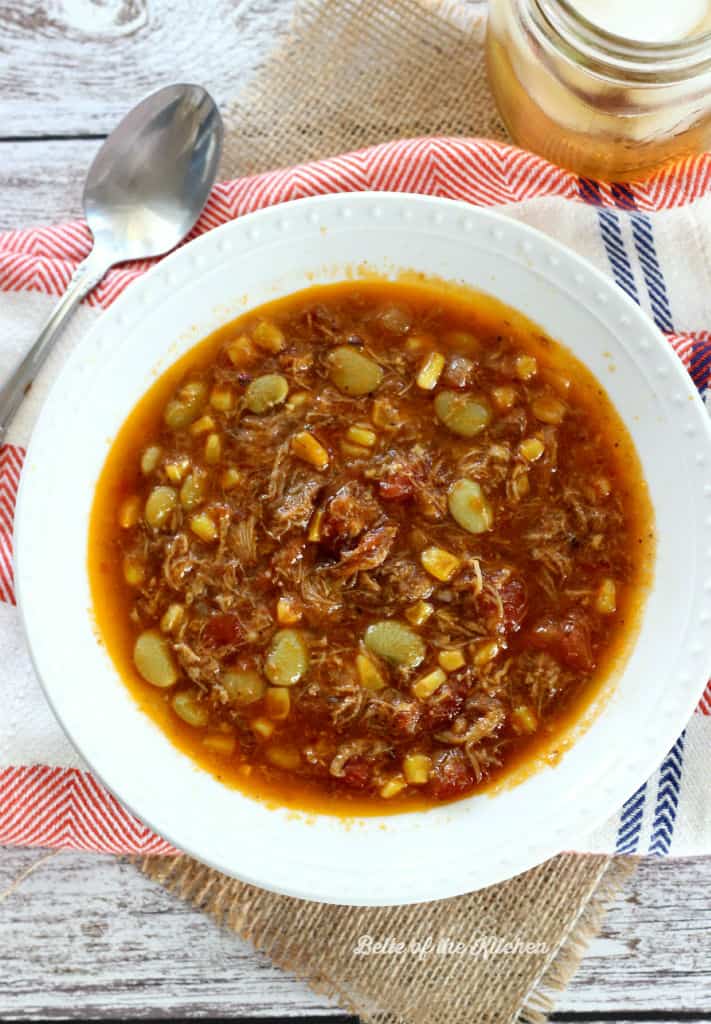 I know I've mentioned to y'all before about how I get pretty homesick out here in Hawaii. Of course we have beautiful surroundings and perfect weather, but when you haven't seen your family in a year and a half…well, sometimes sunshine and palm trees just aren't enough.
I really start to miss home this time of year, when the weather is changing (at least on the mainland, it is!) and all of the fun holidays are coming up. Sometimes you need just a little taste of home, and this Brunswick Stew is all that and a bag of chips, y'all. With every bite, it just fills me with warmth and makes me feel like I'm back home in sweet Georgia.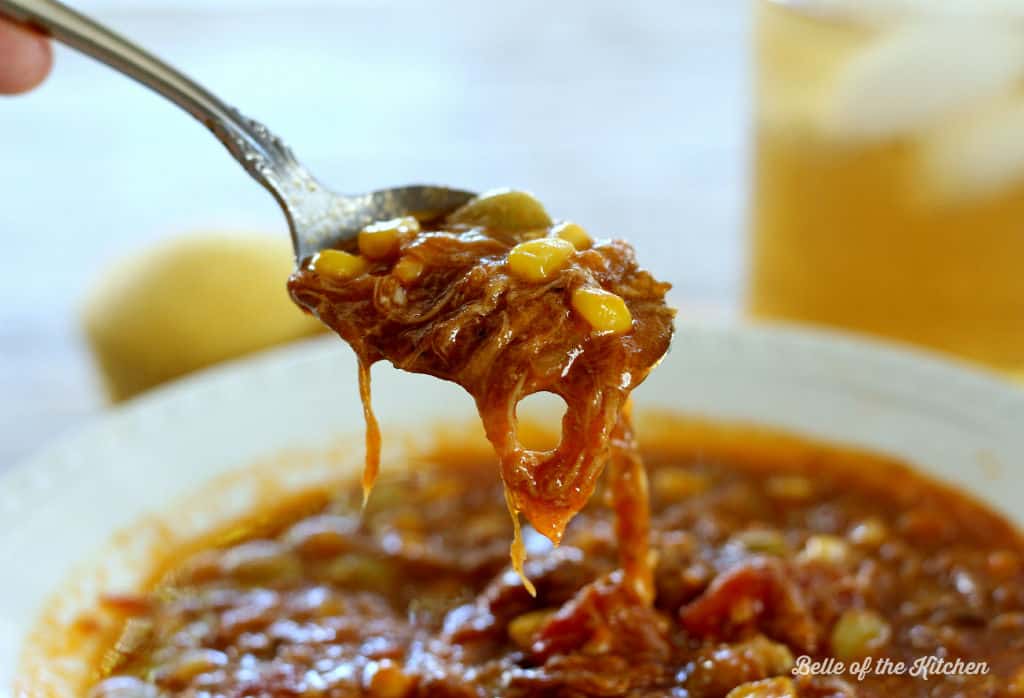 My husband made our smoked pork on his Big Green Egg, which I swear he loves more than me. 😉 He smoked a ten pound pork butt for our daughter's first birthday party, and we had plenty left over. I love when that happens because then I get to make this Brunswick Stew! I made cornbread muffins to go along with our stew, and a big pitcher of sweet tea. The perfect southern meal to kick those homesick blues.
Give it a try if you've never had it before! I bet you'll love it.

Brunswick Stew
Ingredients
4 TB butter
3 cloves garlic, minced
1 large yellow onion, finely chopped
1 (15 oz) can fire roasted tomatoes (undrained)
4 cups chicken stock
1½ cups barbecue sauce (I used Sweet Baby Ray's)
2 TB Worcestershire sauce
1 TB brown sugar
¼ tsp. cayenne pepper
1½ pounds smoked pulled pork (or chicken)
8 oz. frozen corn
8 oz. frozen lima beans
Salt and pepper, to taste
Instructions
Melt butter in a large Dutch oven over medium-high heat. Once melted, add the garlic and onions and saute until soft, about 5 minutes.
Stir in the tomatoes, chicken stock, barbecue sauce, Worcestershire, brown sugar, cayenne, smoked pork, lima beans, corn and salt and pepper.
Bring the mixture to a boil, then reduce to a simmer and cook over medium-low heat for 1½ hours, stirring occasionally.
Related posts: