Not only is this Pumpcornbread free of gluten, eggs, dairy, soy, sugar, and nuts, it's also totally delicious! You'll love it alongside a steamy bowl of chili or soup, and the addition of the pumpkin makes it even more perfect for fall!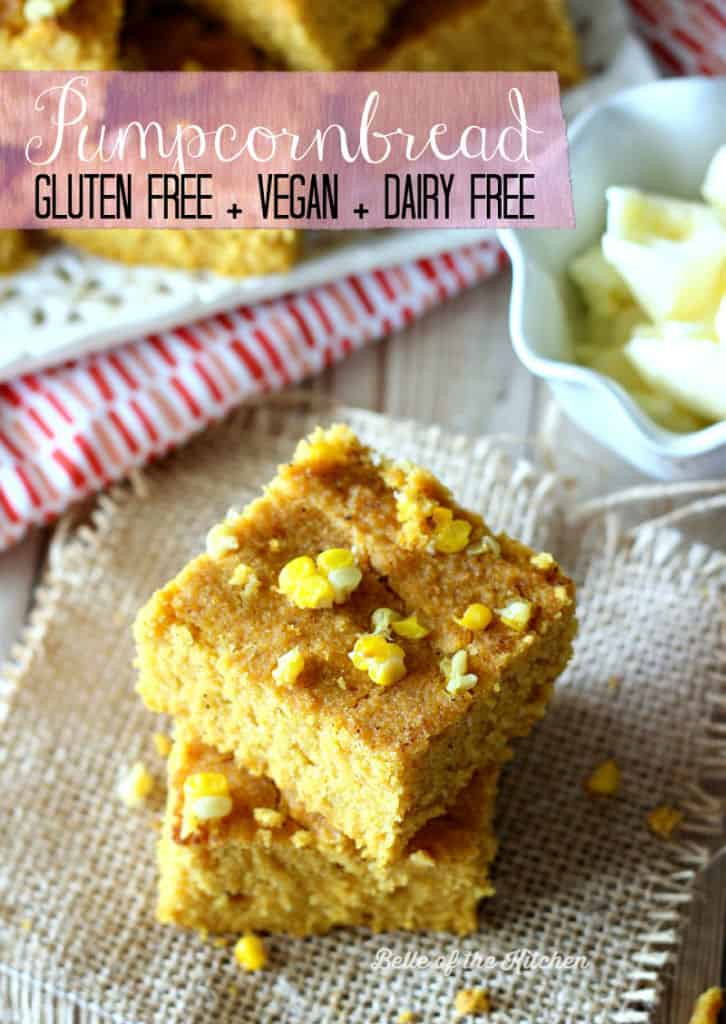 Y'all, I am super excited because I have such an awesome recipe to share with you today. This Pumpcornbread is allergy-friendly on nearly every level, and it comes out of an amazing cookbook written by Debbie Adler, the owner of Sweet Debbie's Organic Cupcakes in Los Angeles.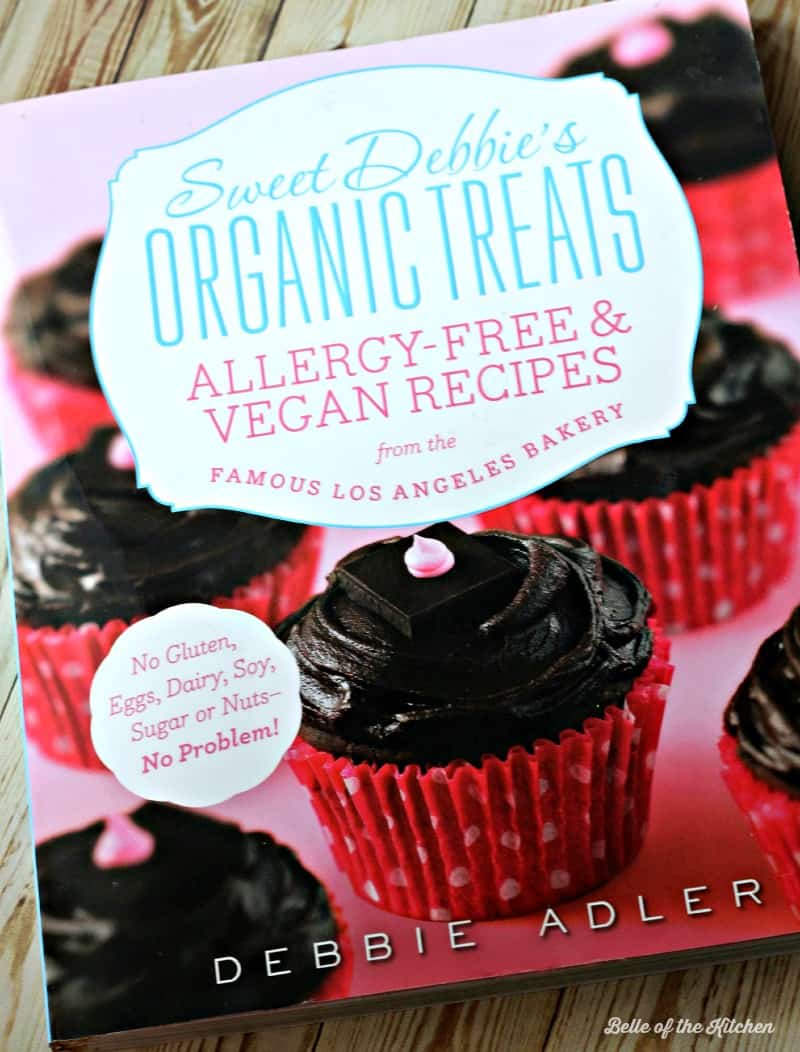 I was totally drawn to all of her gorgeous recipes, especially when I found that in addition to being gluten free, egg free, sugar free, and dairy free, they are also all peanut free! If you've been following along with me for awhile, you might have heard me mention my son's peanut allergy. I actually have a big post to share with all of you about a recent anaphylactic reaction he experienced (his first one in over 3 years). Allergy awareness is very near and dear to my heart, so be on the lookout for that post coming to the blog soon.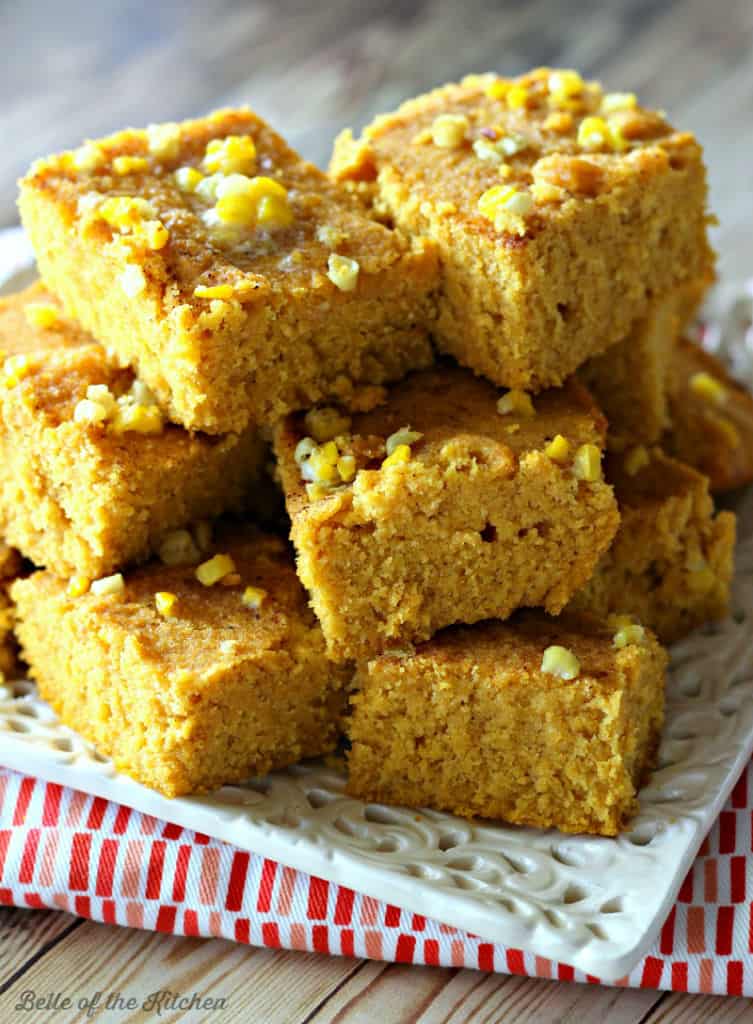 When I was flipping through Debbie's gorgeous cookbook, I seriously had a very hard time narrowing down what I wanted to make. I ultimately decided that this Pumpcornbread would be perfect for the changing weather (at least changing weather in other parts of the world besides here in Hawaii!) I love cornbread with a big warm bowl of chili or soup, and when I saw that this one was made with pumpkin?! It was game over!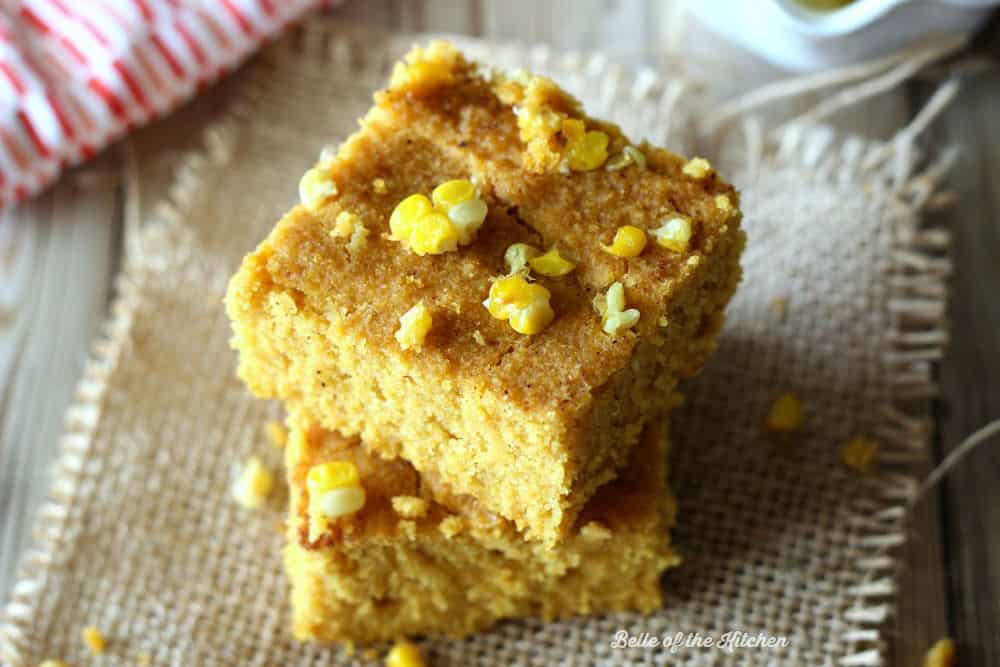 I love trying healthier ways of preparing some of my favorite recipes, and y'all this one did NOT disappoint. Sometimes when you replace traditional processed ingredients for more natural ones, that flavor that you're used to enjoying can get lost in the mix. Well not this time. This Pumpcornbread is delicious, moist, and full of lovely nooks and crannies. I topped mine with a little butter, and oh baby, gluten free never tasted so good!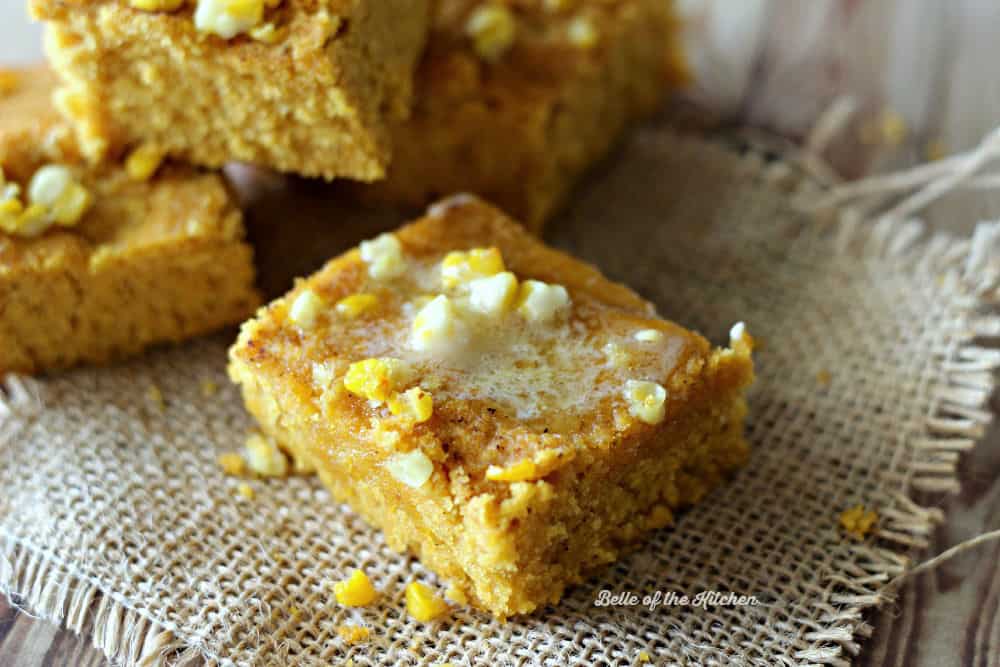 And y'all are in luck, because Debbie and I want to share the love of this amazing cookbook with you! Debbie has graciously offered to give one away to a lucky Belle of the Kitchen reader!!! You are going to want this cookbook, friends. With recipes like Chocoholic Cupcakes, Apple Fritter Donut Holes, and Caramel Glazed Fakin' Bacon Brownies…how can you say no?!
The giveaway starts today and runs though Monday, September 29th. Enter below, and GOOD LUCK!
Pumpcornbread (Gluten, Dairy, Soy, Sugar, and Nut free)
Ingredients
Grapeseed oil, for greasing the pan
¾ cup unsweetened plain rice milk
¼ tsp apple cider vinegar
1¼ cups coarse-grind cornmeal
½ cup all-purpose gluten-free flour
1 tsp sodium-free baking powder
1 tsp fine sea salt
½ tsp ground cumin
½ tsp ground nutmeg
¼ tsp guar gum
¼ tsp black pepper
¼ tsp cayenne pepper
3 TB grapeseed oil
3 TB coconut nectar
¾ cup canned pumpkin puree
Topping:
¼ cup fresh corn kernels
¼ tsp ground nutmeg
Instructions
Preheat oven to 375 degrees. Grease an 8 x 8 inch square baking pan with the grapeseed oil.
Mix together the rice milk and apple cider vinegar in a 2-cup measuring cup.
Whisk together the cornmeal, flour, baking powder, salt, cumin, nutmeg, guar gum, black pepper, and cayenne in a large bowl. Make a well in the middle.
Add the grapeseed oil, coconut nectar, and pumpkin puree and stir to combine. Next add the rice milk mixture and stir until the liquid is absorbed and the batter is smooth.
Pour the batter into the prepared pan and smooth the top with a wet baking spatula or the back of a wet spoon. Sprinkle the corn kernels and nutmeg on top.
Bake the pumpcornbread for 23 to 25 minutes, or until it is a light golden brown around the edges and it starts to pull away from the sides of the pan. Rotate the pan from front to back halfway through baking.
Transfer the pan from the oven to a wire rack and let sit for 20 minutes before cutting the pumpcornbread into 16 squares. Keep in an airtight container for up to 3 days, or wrap and freeze for up to 3 months.
a Rafflecopter giveaway
Disclosure: While I received a free copy of this cookbook, all opinions expressed here are my own.
Related posts: