Creamy Tortellini Fagioli Soup – a hearty and delicious soup full of meat, veggies, beans, and cheesy tortellini, all swimming in a creamy broth. It's the perfect way to warm up after a long day!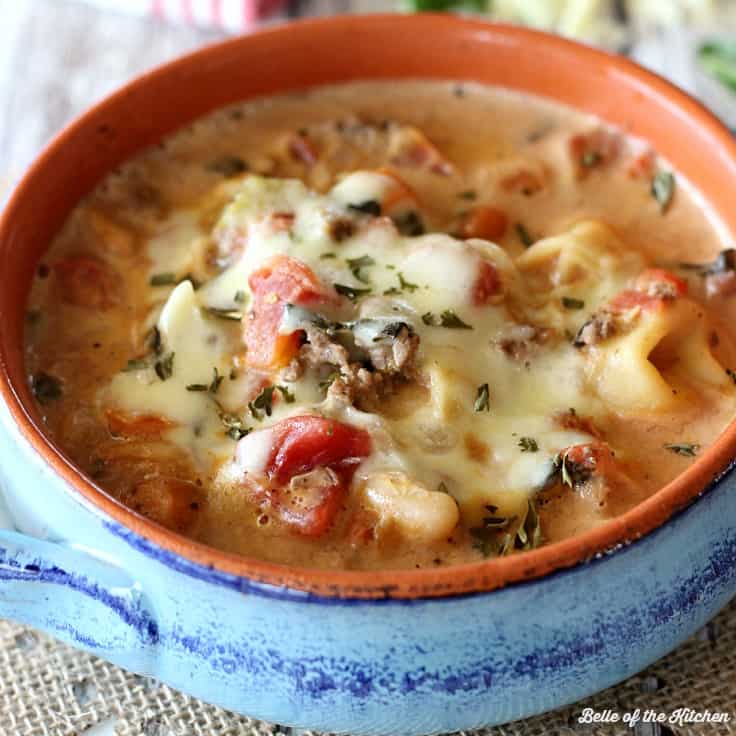 Have you ever had Pasta e Fagioli before? It translates to "pasta and beans" and is a really delicious Italian soup that has roots as peasant dish, since it was comprised of mainly inexpensive ingredients. I love ordering it when we go out to eat, and have also enjoyed making it at home with my own probably-not-so-authentic modifications! 😉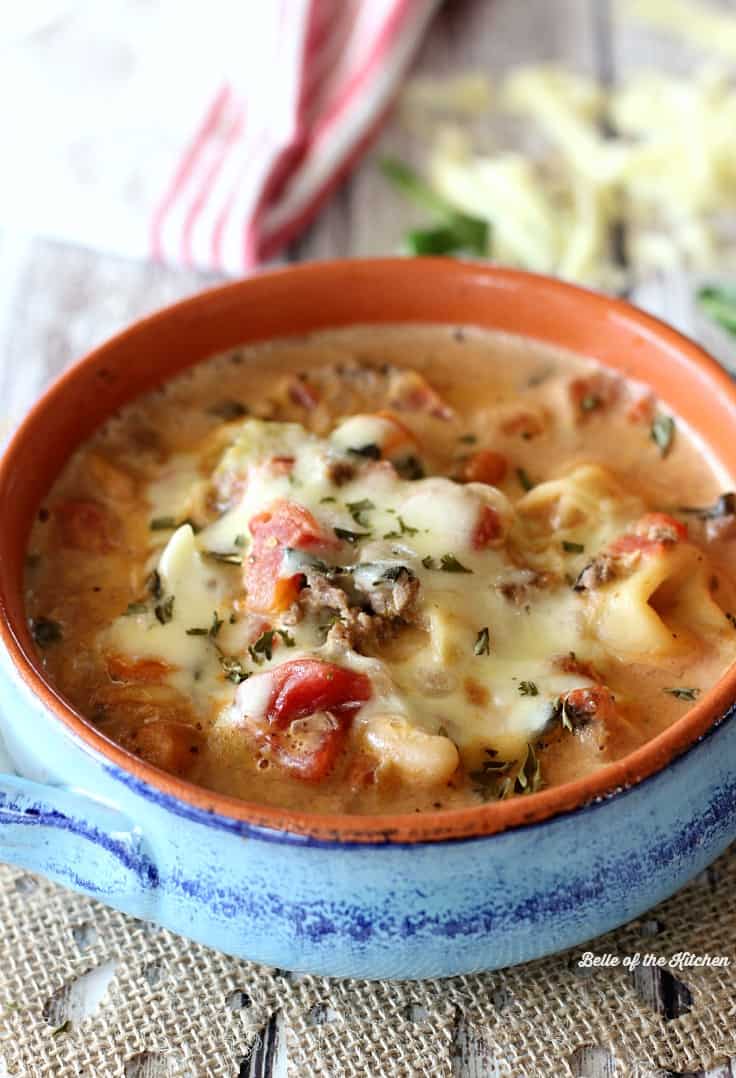 I actually have a very good friend who is from Italy and I have loved talking to her about food. Funny story: the first time we had them over for dinner, I wasn't thinking straight and made my Americanized lasagna for them. I realized about 30 minutes before they were supposed to arrive that I was making lasagna for a true-blue Italian, but by that time it was too late to turn back! She was super sweet about it and even gave me compliments on it, but I still felt silly. Especially after we had dinner at their house for the first time and I was lucky enough to eat a meal made with both pasta and cheese mailed directly from her family back in Italy!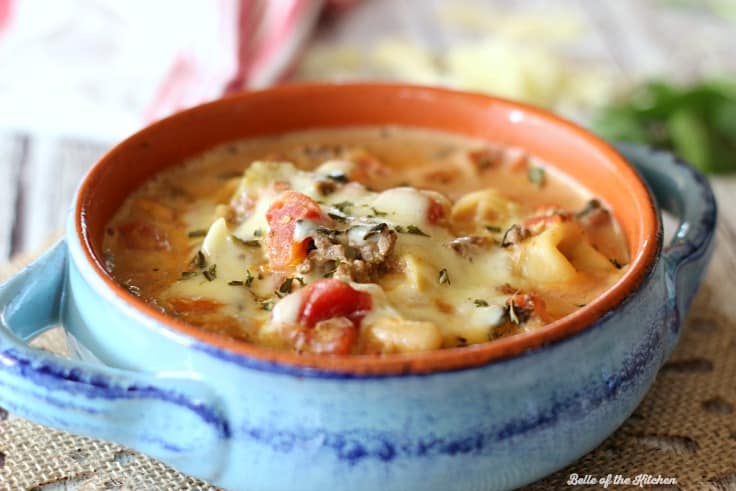 We are still good friends even though her and her family recently PCS'ed back to the mainland. I miss her a lot and I know our kids miss each other, too. That's one of the hard parts about being an army spouse; you make some incredible friends but there is always a limit on how much time you will have with them, and it's never ever enough!
Even though she isn't around to help me out with my Italian cooking, I'd have to say that this soup is pretty delicious! I decided to make it with tortellini since it is one of my family's favorite pastas, and I also used some ground beef to make it even heartier. Next time I make it, I plan to use ground italian sausage because I think that would taste amazing!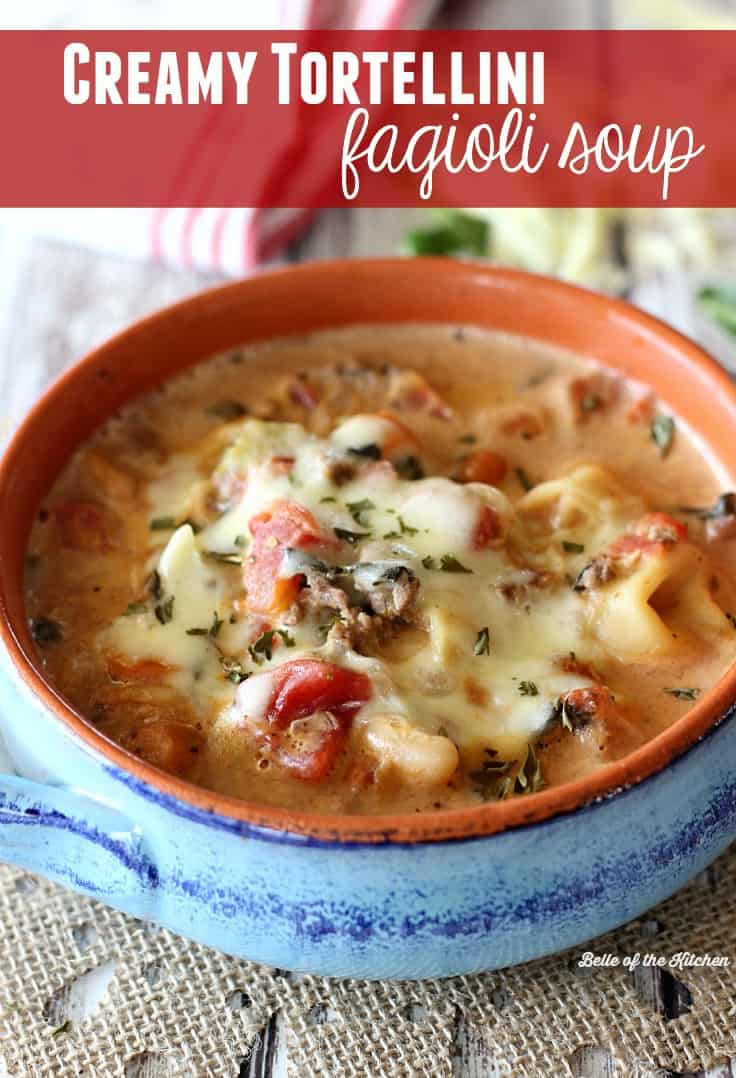 I originally shared this recipe over at Kenarry: Ideas for the Home a few weeks ago. While I was there, Carrie was here sharing her recipe for Slow Cooker Cabbage Roll Soup. Be sure to check it out if you haven't had a chance to yet!

Creamy Tortellini Fagioli Soup
Ingredients
1 lb. ground beef
½ heaping cup green pepper, diced
½ heaping cup onion, diced
½ heaping cup carrots, sliced (I used baby carrots)
3 garlic cloves, minced
4 cups chicken broth
2 (14.5 oz) cans diced tomatoes with Italian seasonings, undrained
1 (8 oz) package cream cheese, softened
1 (9 oz) package fresh cheese tortellini
1 (15 oz) can cannelini beans, drained and rinsed
2 heaping cups spinach, shredded
salt and pepper, to taste
Instructions
In a large soup pot, brown ground beef with green pepper, onion, carrots, and garlic. Drain fat and return pot to the stove.
Add in the chicken broth and tomatoes and bring to a boil. Reduce heat, add the cream cheese and simmer covered for 10 minutes, stirring occasionally.
Add in the tortellini and simmer for 5 minutes. Add in the beans and spinach, and season to taste with salt and pepper.
Hungry for more soup recipes? You might also like: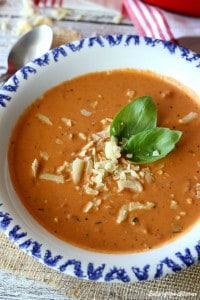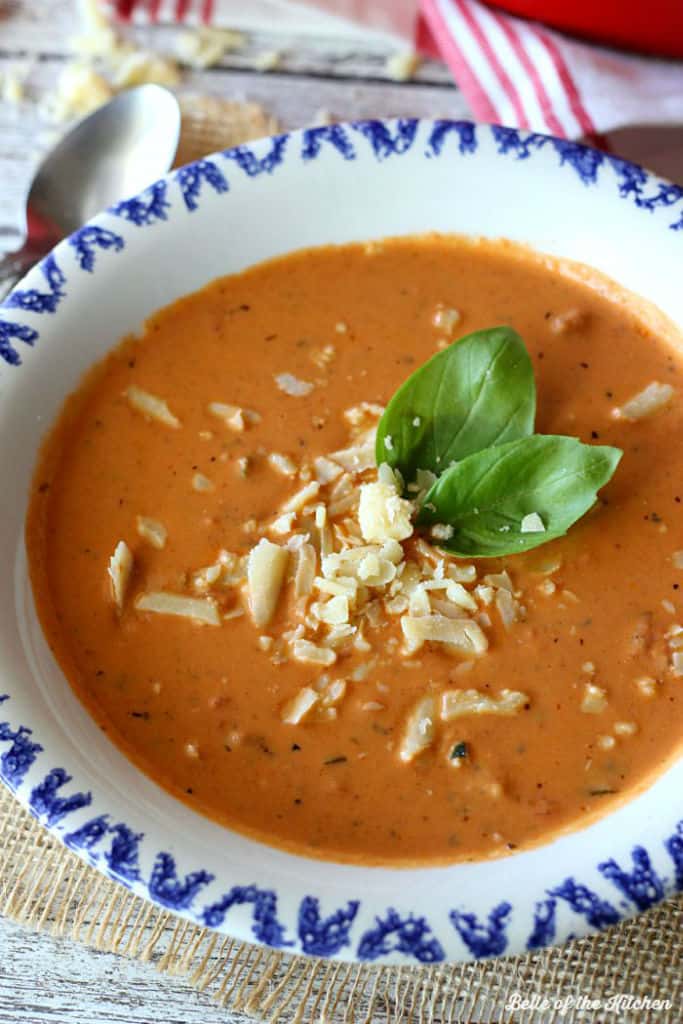 Creamy Tomato Basil Parmesan Soup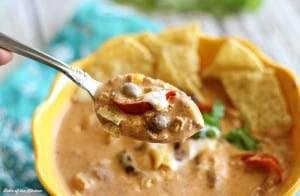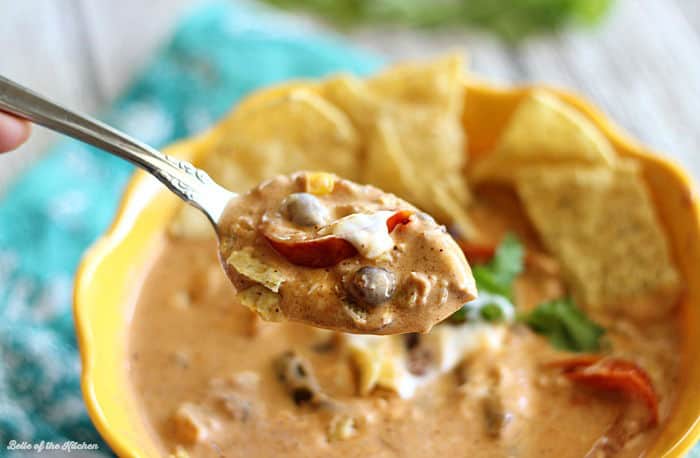 Related posts: