This Roasted Red Pepper Dip is delicious and very simple to make. Serve it with pita chips or crackers for a flavorful and easy appetizer.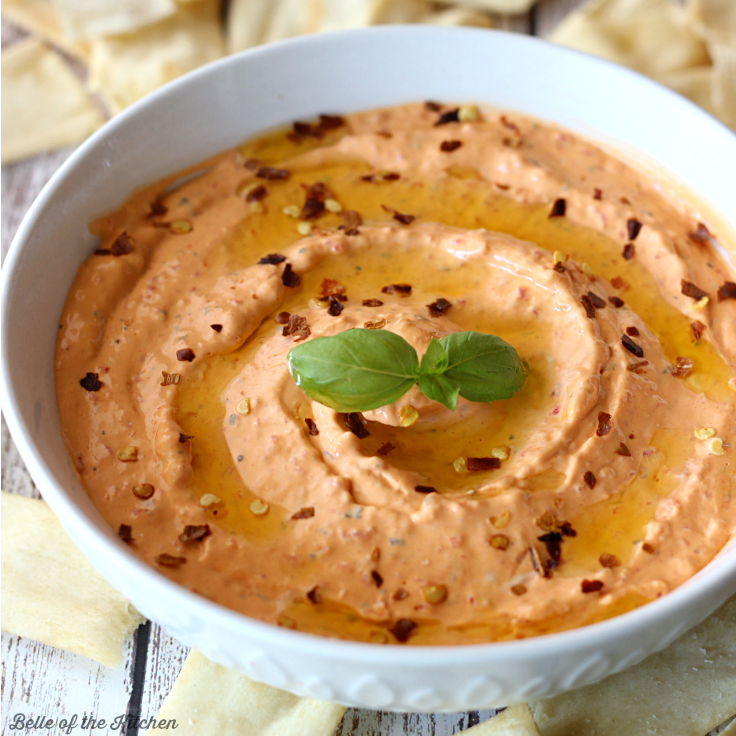 When it comes to appetizers, dips are probably my favorite kind. Of course I love a good bacon wrapped jalapeño pepper or a meatball crescent cup, but if dips are available, you can usually find me loading my plate with chips and going to town!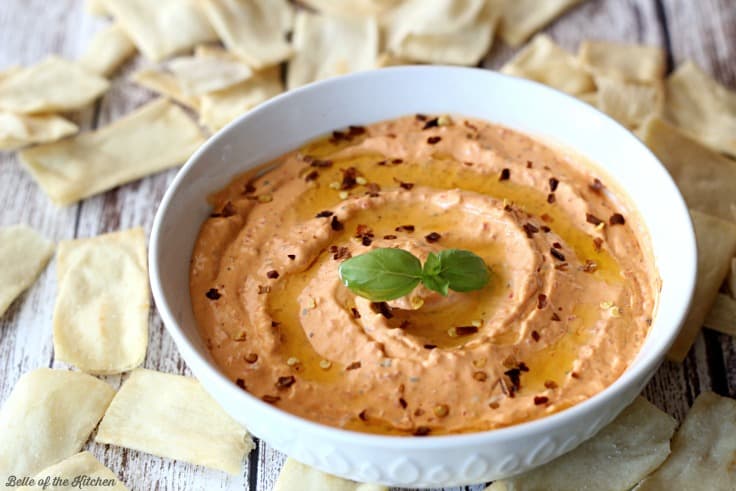 This Roasted Red Pepper Dip is no exception. Plus it's beyond easy to make! All you need is a drained jar of roasted red peppers (make sure to blot them dry with paper towels), cream cheese (I actually used light cream cheese), balsamic vinegar, garlic, and some spices. Whirl them together in your food processor or blender and start dippin'!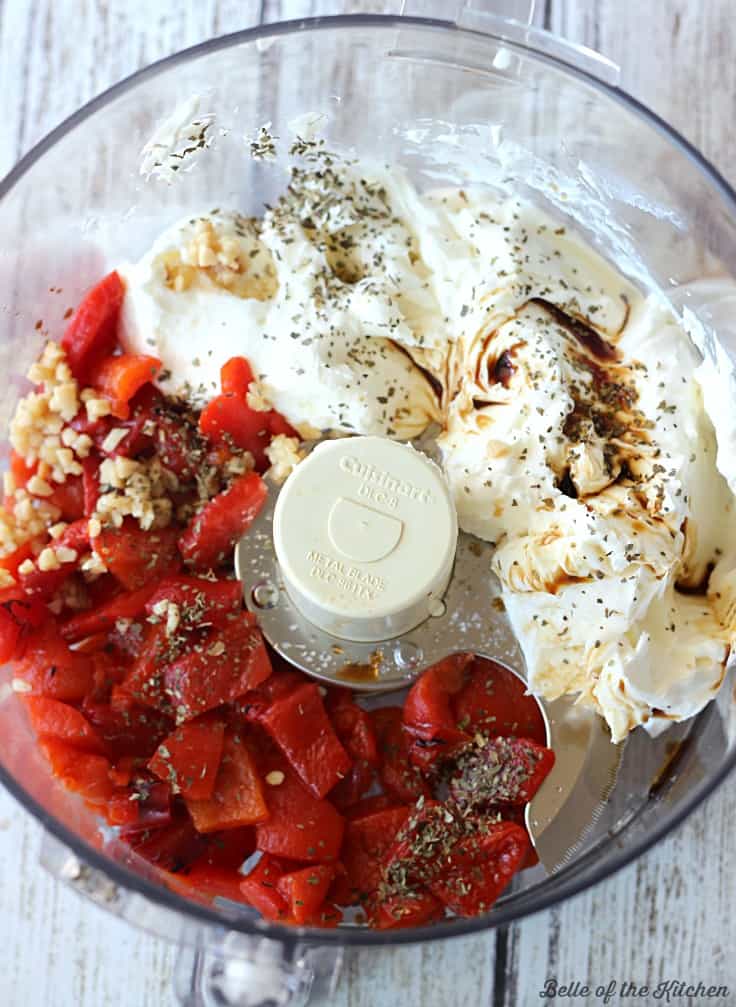 This would be a great dip to prepare if you're hosting a party for just about anything, including March Madness which is coming up soon. I'm not a big basketball fan, but I am a fan of sports-watching food! 😉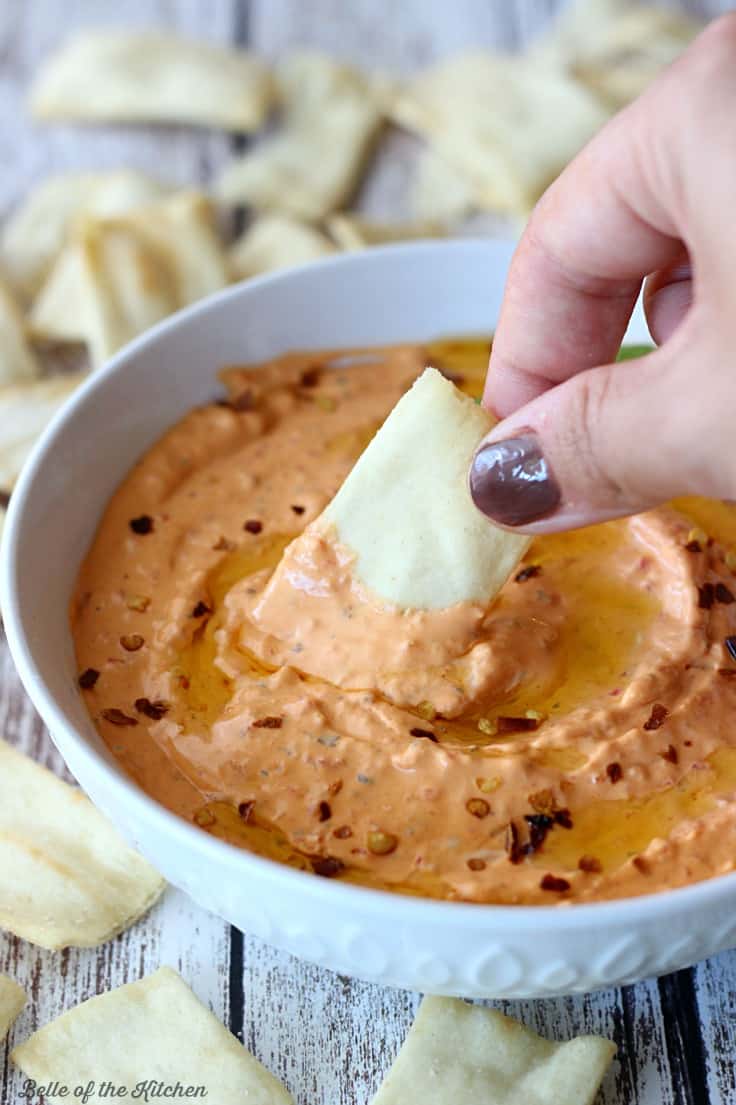 I made this back when the Super Bowl was on, even though I didn't really have a vested interest in the game. If the Falcons were playing (haha, right?!) then I would have definitely been glued to the TV, but since they weren't, I spent most of my time around the snacks. But ya know what? That's just fine by me.

Enjoy!

Roasted Red Pepper Dip
Ingredients
1 (8 oz) package cream cheese, softened (I used light cream cheese)
1 (7 oz) jar roasted red peppers, drained and chopped
2 cloves garlic, minced
2 tsp balsamic vinegar
½ tsp dried basil
½ tsp salt
fresh black pepper to taste
red pepper flakes to taste
Instructions
Add cream cheese, chopped roasted red peppers (make sure to drain them well and blot with paper towels), garlic, balsamic vinegar, basil, salt, and pepper to the bowl of your food processor or blender.
Blend together until smooth and all chunks are removed. Taste and adjust spices to taste.
Transfer dip to a small bowl. Cover and refrigerate for one hour before serving. Sprinkle with red pepper flakes if desired. Serve with chips or crackers. Enjoy!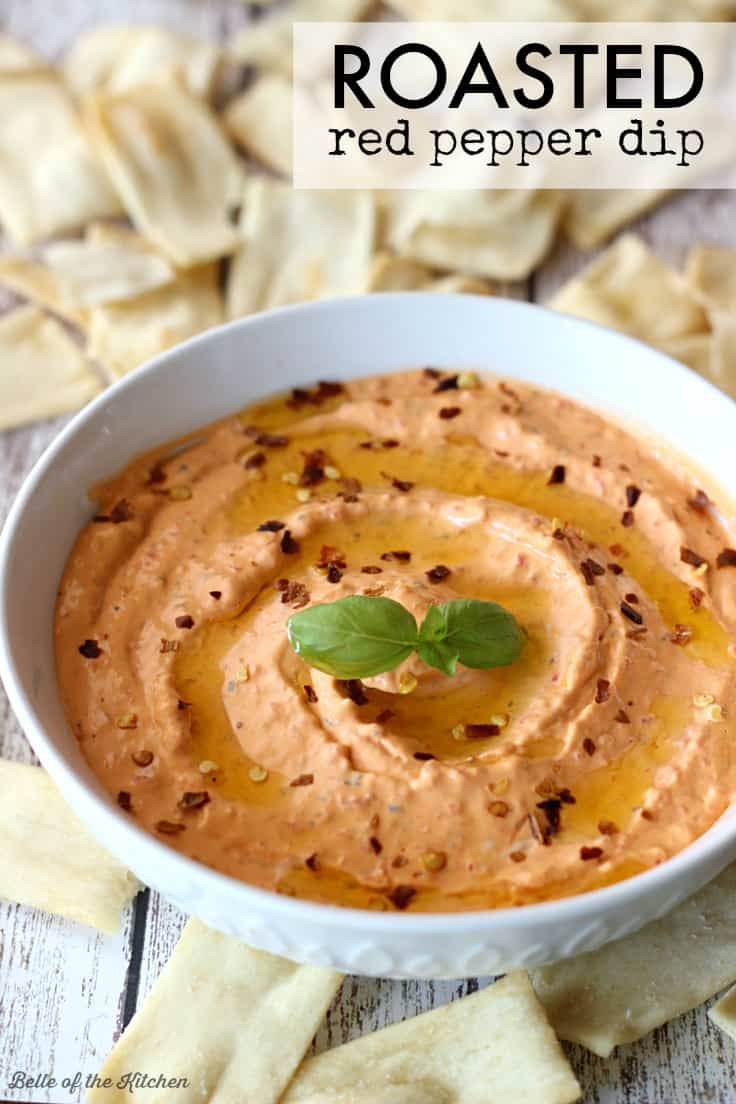 Looking for more dip recipes? You might also like:
Cheesy Hot Corn Dip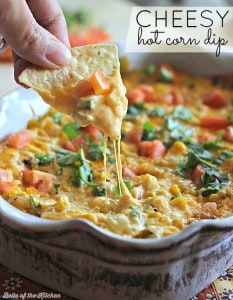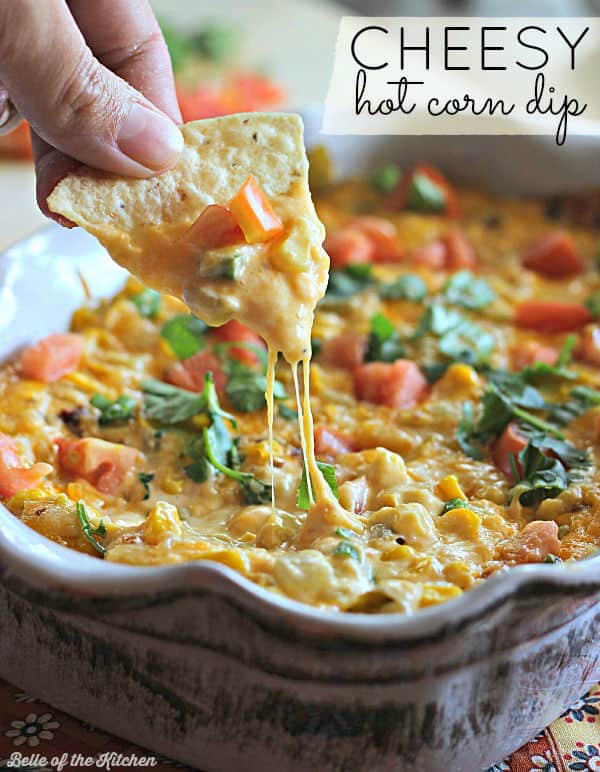 Pepperoni Pizza Dip