Mexican Black Beans Recipe
These Mexican Black Beans are the perfect side dish for tacos, enchiladas, or any southwest inspired meal! They come together quickly and easily, and you will love how flavorful and delicious they are!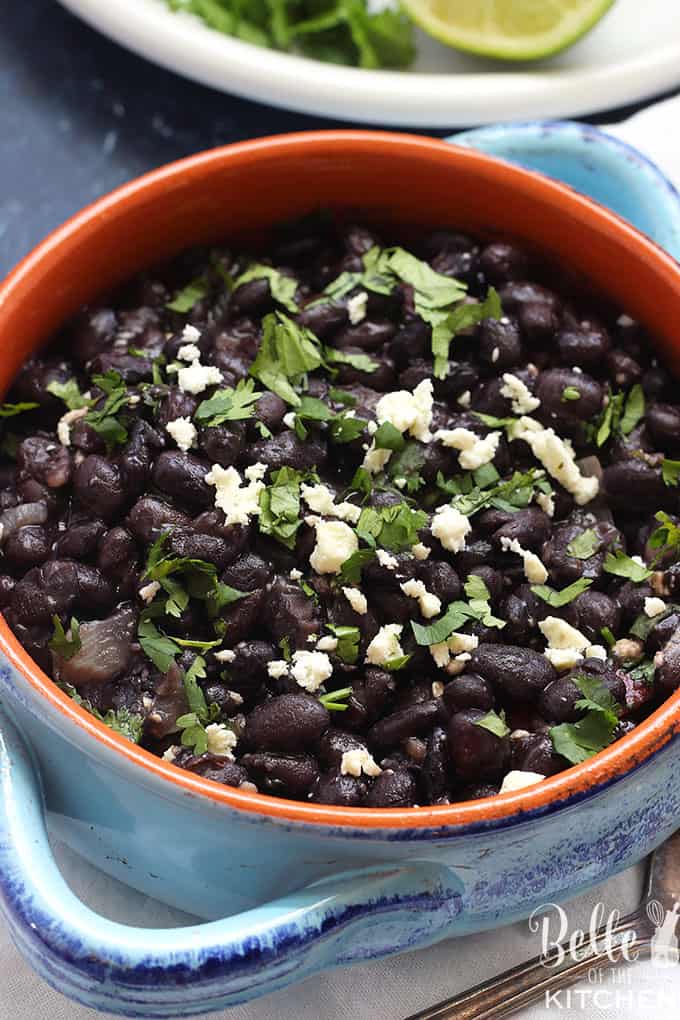 I don't know about you, but when it comes to making dinner, I tend to slack a little on making side dishes.
I mean, when you put so much time and effort into making the main dish, sides sometimes just go by the wayside!
That's why we typically just eat a salad, steamed frozen veggies, or cut up fruit at my house because I tend to run out of time to make a side dish.
A lot of times when I make tacos or enchiladas, we like to eat chips and guacamole or salsa along with it.
BUT, have you ever been in the predicament where you eat so much of the chips and salsa (especially when you're out at your favorite Mexican restaurant) that you're already stuffed when it's time for the main meal?!
This happens to me basically every time. Ha!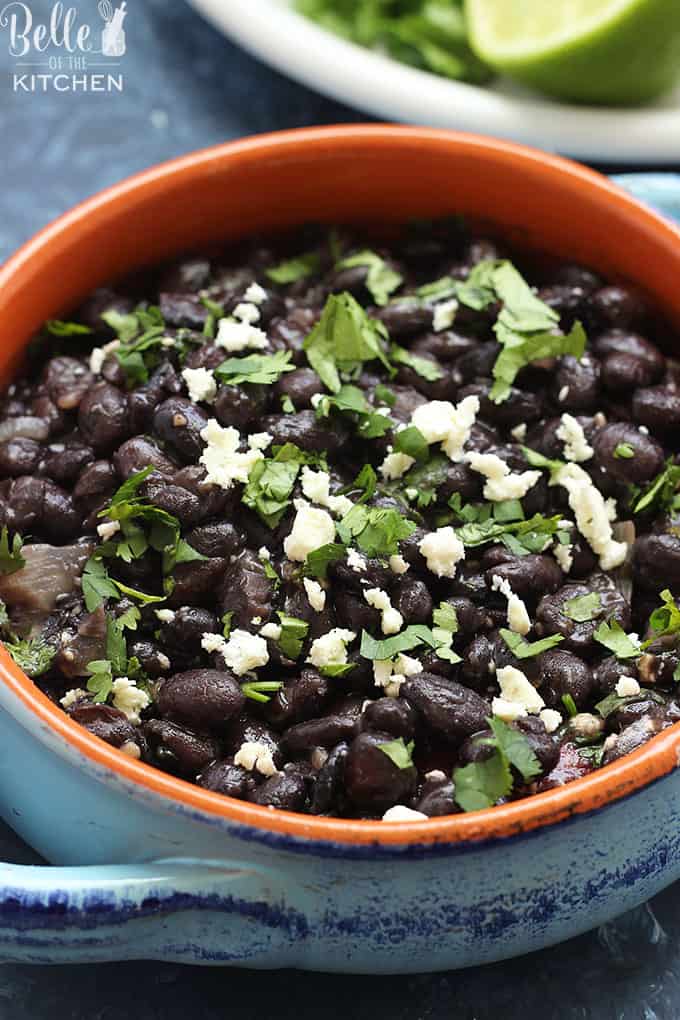 And as much as I LOOOOOOVE chips and salsa, it's not exactly the healthiest thing to eat. At least when you're stuffing your face with as much of it as I like to!
Because of this, I've got a super easy, delicious, healthy, and heck even gluten-free side dish for you to enjoy with all of your favorite Mexican or southwest dinners; Mexican Black Beans!
My favorite thing about these Mexican Black Beans is how simple they are to make. I usually put these on to cook first while I either make or finish up whatever we are having for dinner.
I like to let them cook for about 15-20 minutes, but you can totally let them simmer longer than that if you are busy with the main dish. It's just more time for them to soak up the flavor from the onions, garlic, spices, and cilantro!
I love to make these to go with Slow Cooker Cilantro Lime Chicken Tacos or Cream Cheese Chicken Enchiladas, but they are seriously so good with just about anything! You've gotta try them!
If you share these Mexican Black Beans or any other recipe from my site on Instagram, tag #belleofthekitchen so I can see what you've made! And follow me @thebelleofthekitchen, too!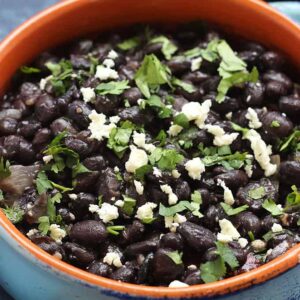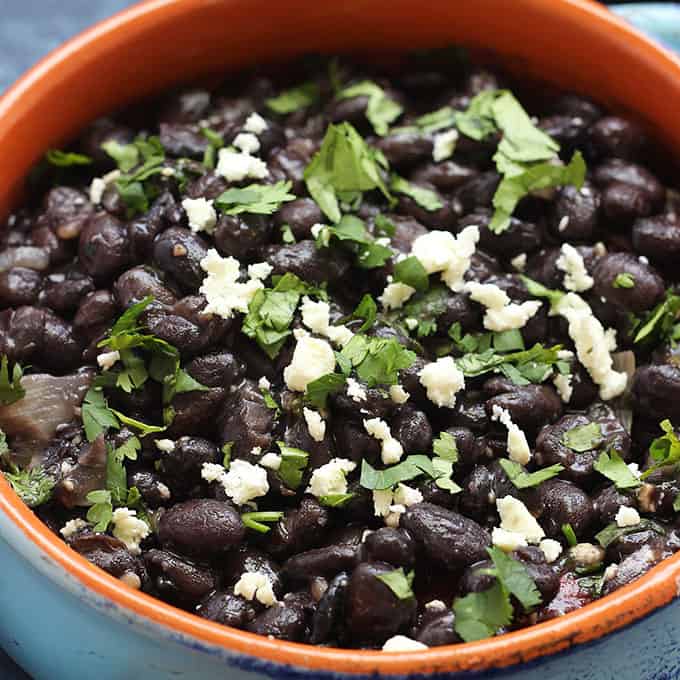 Mexican Black Beans Recipe
These Mexican Black Beans are my go-to side dish for Taco Tuesday or when I make enchiladas. They are SO good and SO easy to make!
Ingredients
1 teaspoon olive oil
1/2 cup chopped onions
3 cloves garlic, minced
1 (16 oz) can black beans, do not drain
1/4 cup chopped cilantro
1 teaspoon cumin
1/2 teaspoon salt
Instructions
In a small sauce pan, heat the olive oil over medium heat. Add the onions and garlic and cook for 3-4 minutes, just until the onions begin to soften.

Add the undrained black beans, cilantro, cumin, and salt. Stir well and reduce heat to medium low. Allow to cook for 15-20 minutes, stirring occasionally. Taste and adjust seasonings to your liking.

Serve sprinkled with more chopped cilantro and cotija cheese if desired. Enjoy!
Calories: 193kcal, Carbohydrates: 29g, Protein: 10g, Fat: 4g, Sodium: 293mg, Potassium: 449mg, Fiber: 10g, Vitamin C: 2.1mg, Calcium: 44mg, Iron: 2.7mg

If you like these Mexican Black Beans, then you might also like:
This site contains affiliate links, if you make a purchase through them, we receive a small commission.