A couple weeks back, I did my first guest post ever for Daniela over at Put a Bird On It. I was thrilled for an opportunity to share a recipe over on her awesome blog, and equally excited to have her come by and share a fun DIY project here at Belle of the Kitchen! Today I wanted to share the delicious salad that I made for our blog swap.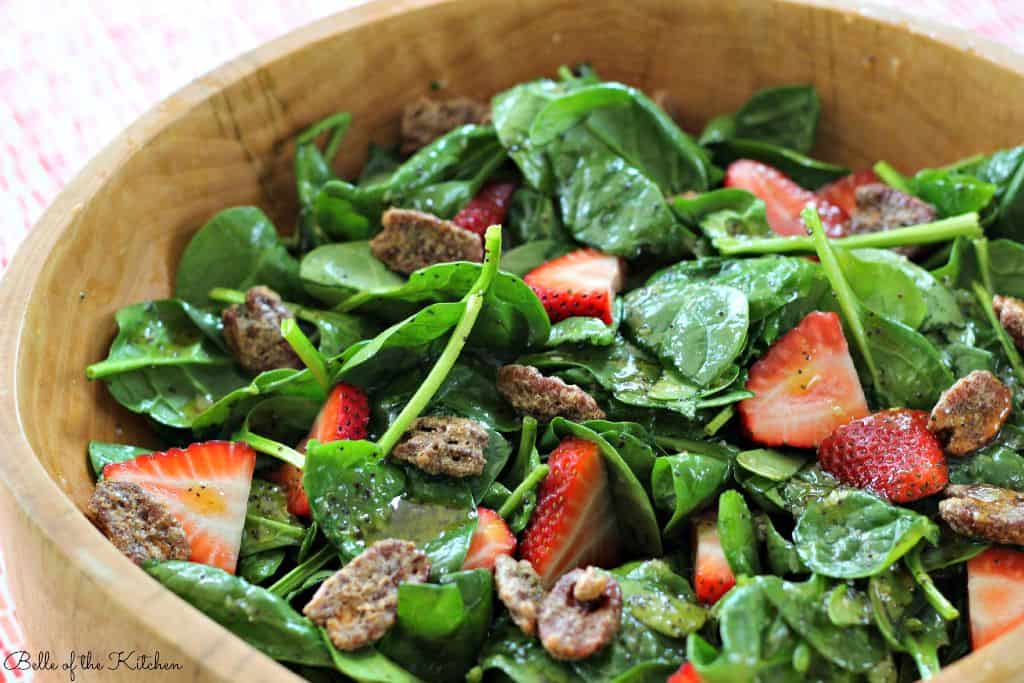 This Strawberry Spinach Salad with Poppy Seed Dressing makes a great side dish for almost any meal, and is even great by itself as a main dish if you add a little grilled chicken! The first time I made this, my husband kind of gave me the ole one-eyed stare and asked me what in the world strawberries were doing mixed in his salad. He wasn't so sure about the fruit, but after a few bites, his frown turned around, and now he loves it when we have this for dinner! Which is good, because we have it pretty often. 😉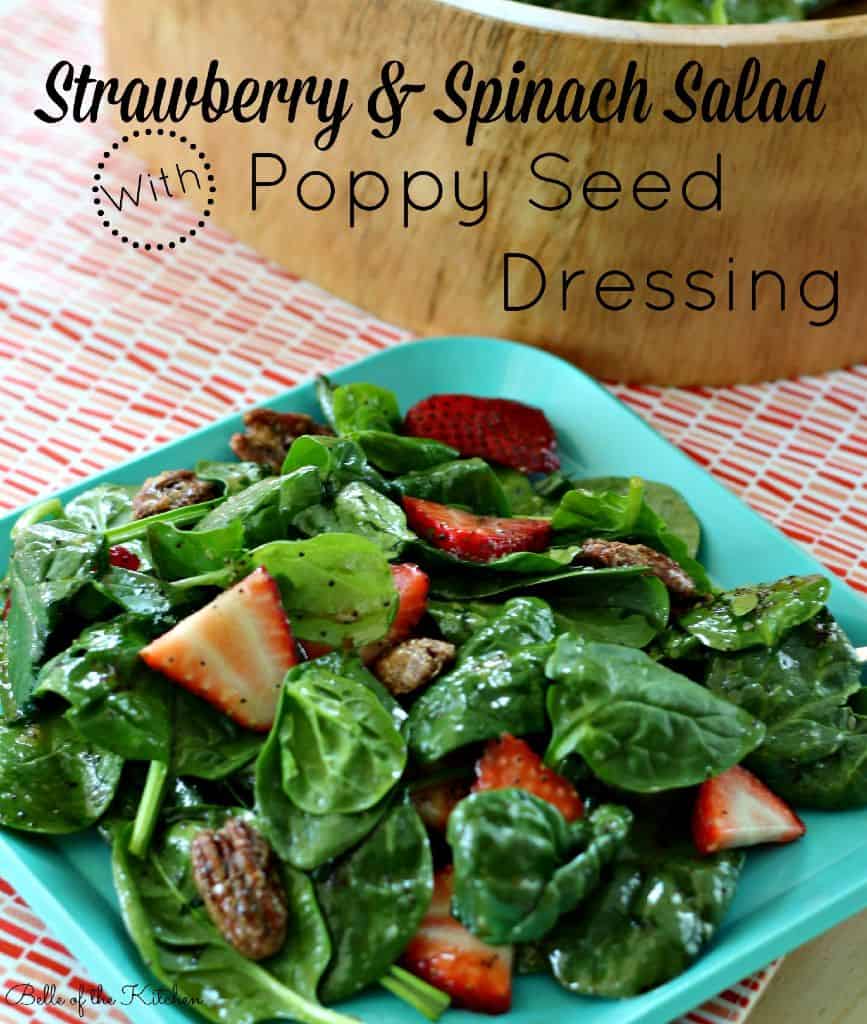 I like to top mine with some Cinnamon & Sugar Roasted Pecans! You can find my recipe for that here. They are great on this salad, but are also delicious for snacking all on their own!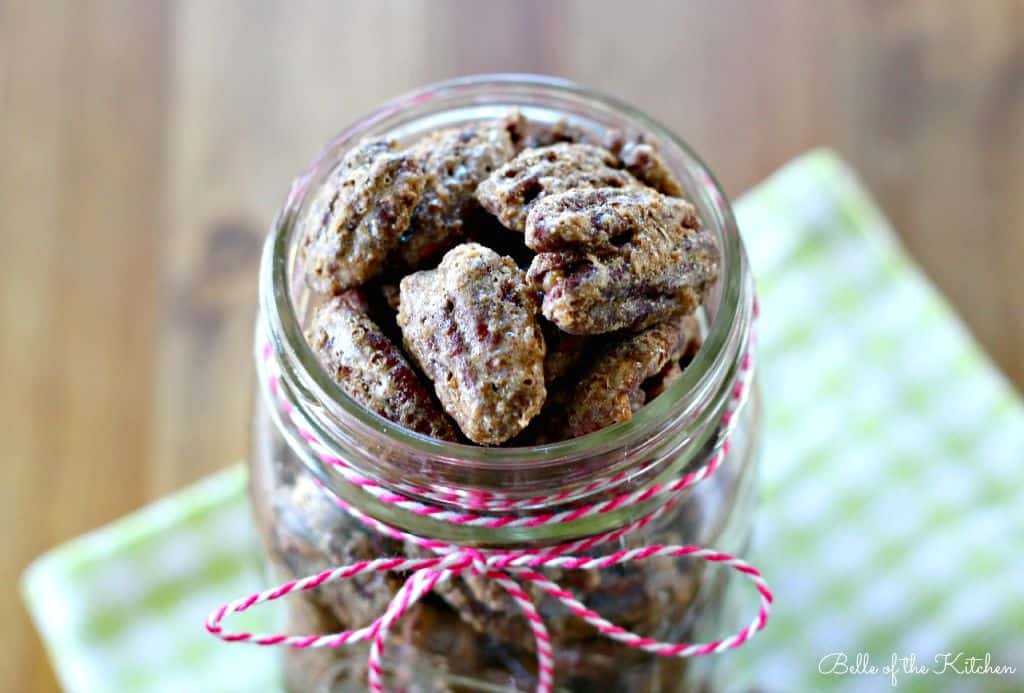 So how do you feel about fruit in your salad? Is it a go or is it a no? I love fruit in mine; strawberries, blueberries, cranberries, grapes, avocado… all perfect tossed onto a big pile of leafy greens. And yes, as weird as it may seem, an avocado is technically a fruit! At least it is according to Google. 😉
I hope you're all having a wonderful weekend!
Strawberry & Spinach Salad with Poppy Seed Dressing
Ingredients
2 tablespoons sesamee seeds
1 tablespoon poppy seeds
½ cup granulated sugar
½ cup olive oil
¼ cup distilled white vinegar
¼ teaspoon paprika
¼ teaspoon Worcestershire sauce
1 tablespoon minced onion
10 ounces fresh spinach - rinsed, dried, and torn into bite-size pieces
1 quart strawberries - cleaned, hulled, and sliced
¼ cup roasted pecans (optional)
Instructions
In a medium bowl, whisk together the sesame seeds, poppy seeds, sugar, olive oil, vinegar, paprika, Worcestershire sauce, and onion. Cover, and chill for one hour.
In a large bowl, combine the spinach, strawberries and pecans. Pour dressing over salad, and toss. Refrigerate 10 to 15 minutes before serving.
Related posts: