These slow cooker salsa chicken tacos are an easy way to get a yummy dinner on the table, even when you don't have time to cook. With less than one minute of prep work and just three simple ingredients, get ready to say hello to the easiest dinner you've ever had!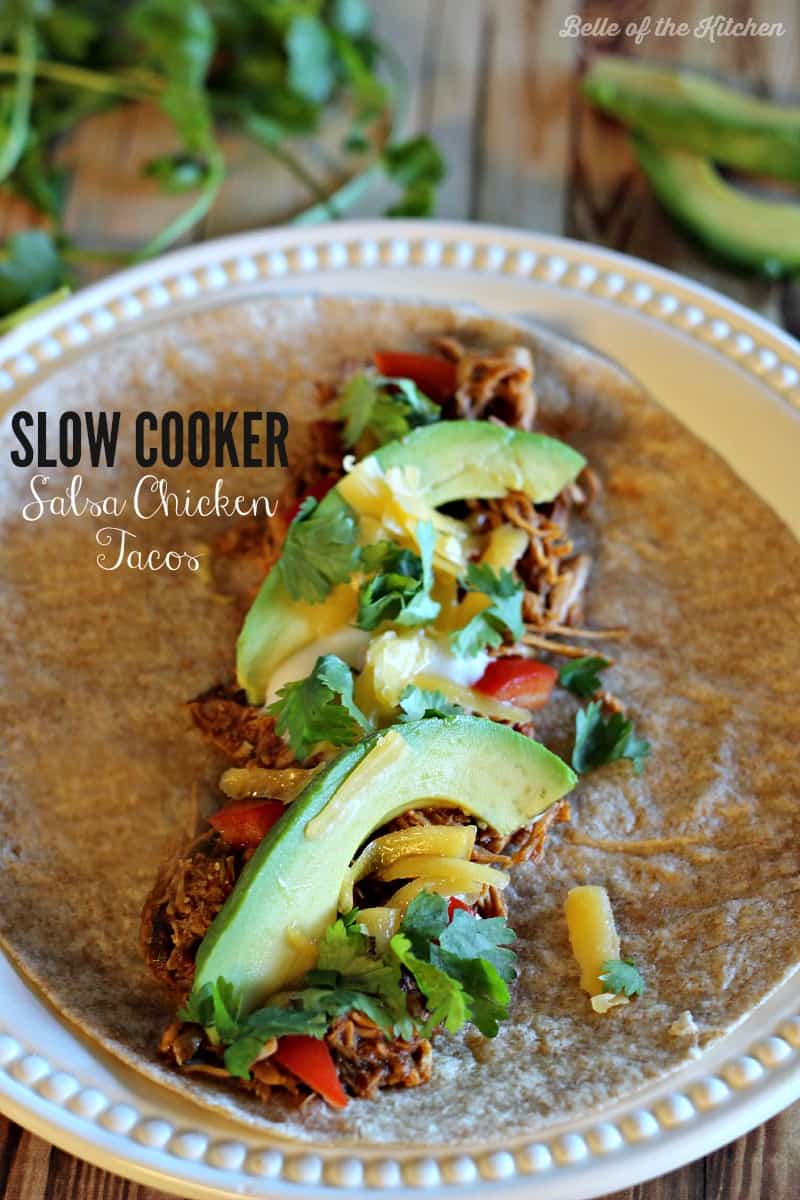 I remember doing back to school shopping with my mom when we were younger and listening to her hum/sing, "The Most Wonderful Time of the Year" as we cruised down the aisles picking out gluesticks, pencils, and new shoes. At the time, I never quite understood why she loved singing that song when we were still four months away from Christmas. But, now that I'm older with a couple little monkeys of my own, I TOTALLY get why she was singing it. I mean, it really is the most wonderful time of the year, and not just because parents get to take a breather. 😉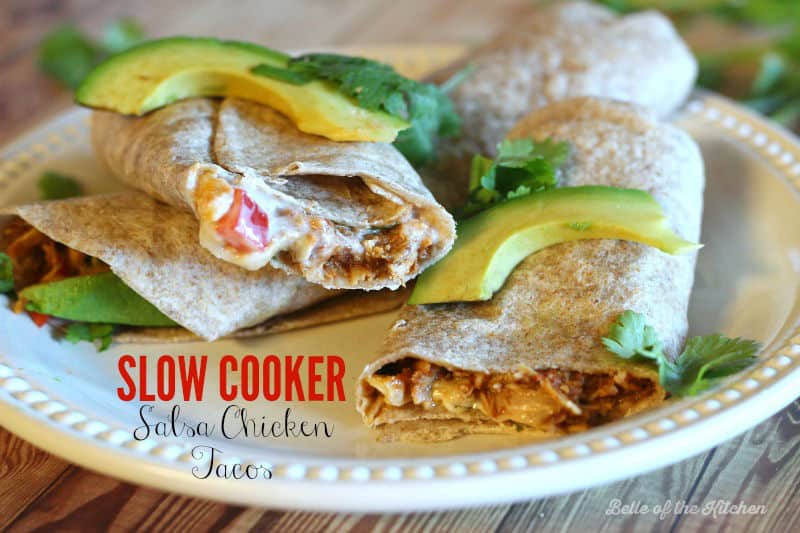 Back to school time is fun, exciting, and BUSY! With so much going on, quick and easy meals are a necessity, and that's what's so great about these Salsa Chicken Tacos. My mom made these a lot when we were growing up, and we loved eating them! I make them all the time now, especially on days when I know I won't have much time to make dinner.
You just throw some chicken breasts, taco seasoning, and salsa into the slow cooker and let it cook on low all day. Once you get home, shred the chicken with a couple of forks, then serve it over soft or hard taco shells with your favorite toppings! It also tastes great over tortilla chips for homemade nachos. Or if you'd prefer a lighter meal, just stuff it into large leaves of lettuce to make lettuce wraps. My son always cleans his plate when I make these. Seriously, y'all, they are so yummy and EASY!
Slow Cooker Salsa Chicken Tacos
Ingredients
1½ lbs. boneless, skinless chicken breasts
1 (1 oz) pkg. taco seasoning (I use low sodium)
1 (16 oz) jar salsa (I use mild)
Instructions
Place chicken breasts evenly in the bottom of slow cooker.
Sprinkle taco seasoning over the top of chicken breasts to season.
Pour salsa over the top of chicken and spread evenly to coat.
Cook on low for 6-8 hours. Remove lid and shred chicken with two forks and mix all ingredients well.
Serve in taco shells, tortillas, lettuce wraps, etc. with you favorite toppings and enjoy!
20+ Back to School Ideas
Since it is "The Most Wonderful Time of the Year," I've teamed up with some great bloggers to share ideas to make your back to school time more fun and easy. PLUS, we are giving away $350 in cash to make your back to school shopping even more exciting! Be sure to check out all the great recipes, crafts, and ideas linked up below, and enter to win the giveaway. Hope you find some great inspiration, and have a great school year!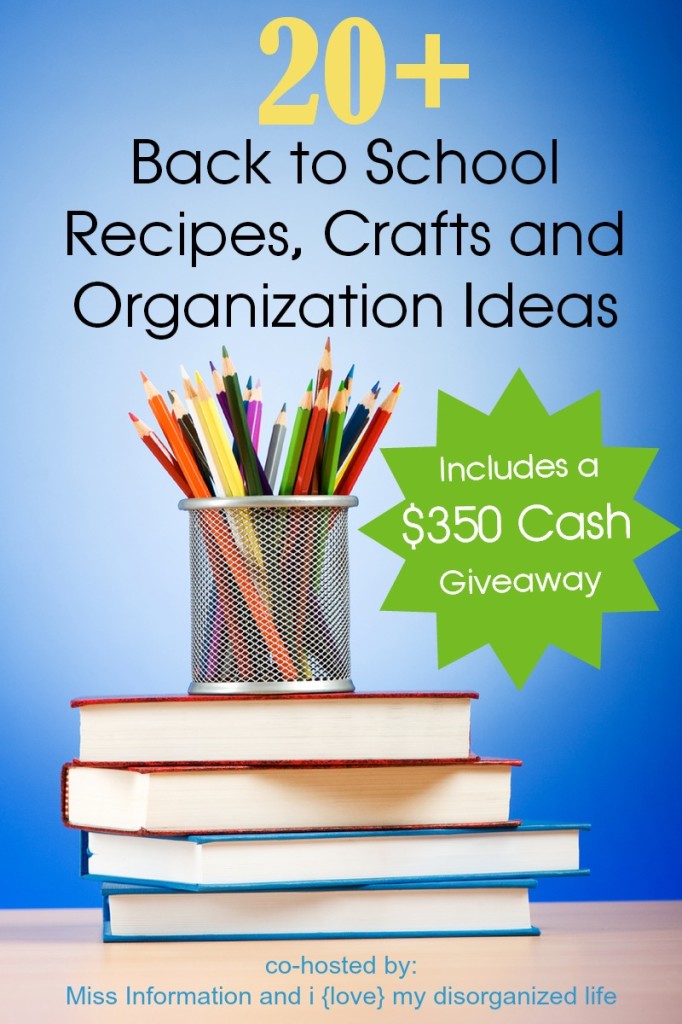 Enter to win $350 for Back to School!
In addition to the $350 that is up for grabs in this giveaway, the lucky winner will also get four spice packs from Urban Accents to help make their back to school dinners even more delicious! Urban Accents spices are available at grocery stores, Costco Midwest and online at UrbanAccents.com. Plus, they also make specialty items for Crate & Barrel, Sur La Table and World Market. Enter below to win!