Asian Turkey Meatballs – An easy, lightened up dinner made with lean ground turkey breast and plenty of Asian  flavors. Serve these with a side of steamed veggies and brown rice for a healthy and yummy meal!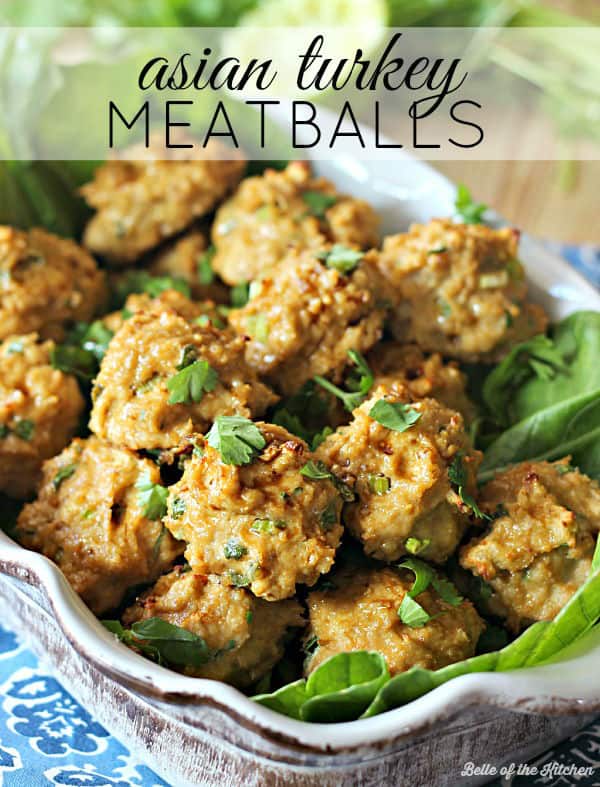 Since it's a new year, many of us are ready to start it off right by making more healthful choices. I know I enjoyed a few more cookies and treats than I probably should have over the holidays, but that's what New Year's resolutions are for, right? 
 Thankfully, cooking healthy foods doesn't have to be difficult, and with recipes like these Asian Turkey Meatballs, eating right can be pretty delicious, too.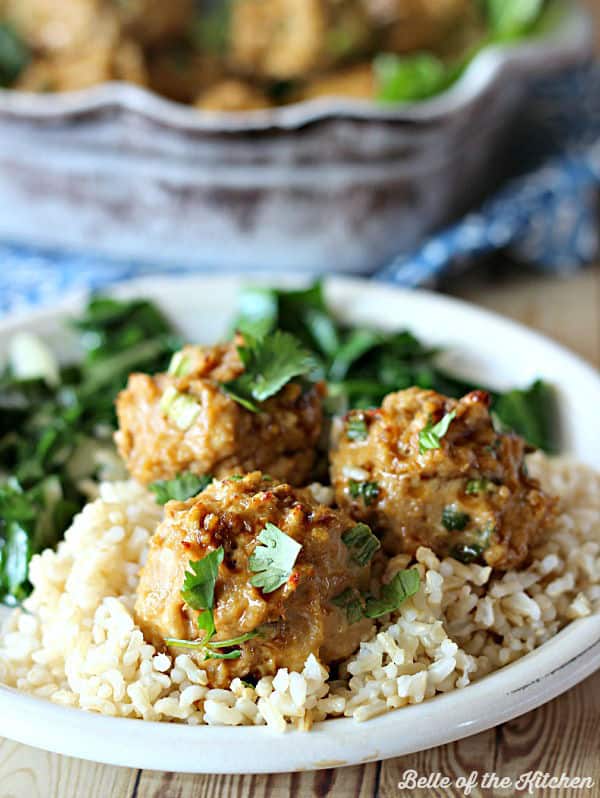 I love using ground turkey breast in recipes, especially when I'm looking to save a few calories. It is important to note that the type of ground turkey that you purchase really affects how much fat or calories you will save over ground beef. If your goal is to achieve a lighter meal, try to find ground turkey breast and not just ground turkey. Ground turkey is made up of both light and dark meat and therefore has a bit more fat and calories than its breast meat counterpart.
Ground turkey breast is a very lean meat, but these meatballs have a little milk, egg, soy sauce, and sesame oil to help keep them moist. They may actually feel a bit sticky as you're forming them into balls, but just keep working with them and they will bake up just fine. There is also a yummy lime sauce to drizzle over them at the end that just adds to their moistness and flavor!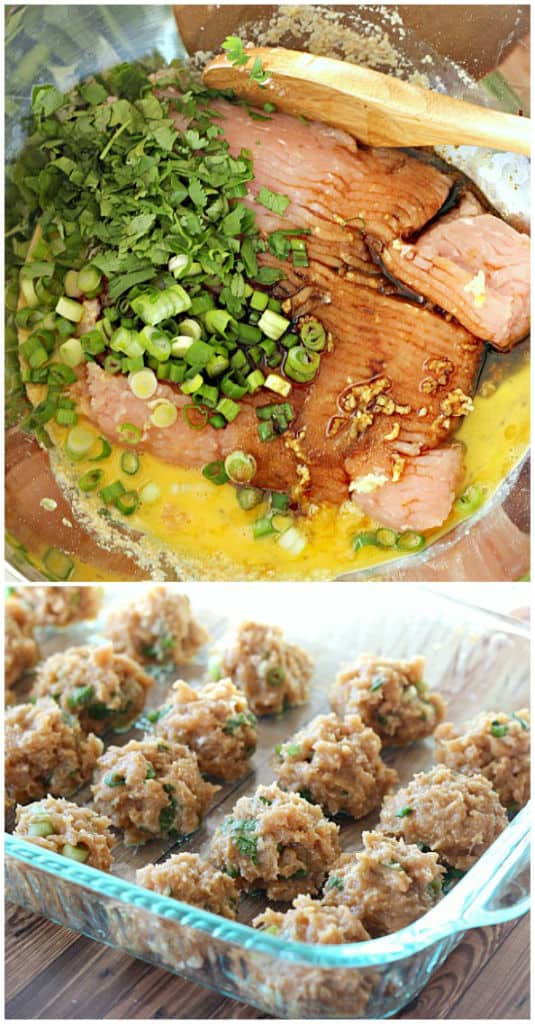 I like to serve these Asian Turkey Meatballs over brown rice with some steamed veggies; especially some sautéed bok choy. Bok Choy (or Chinese cabbage) pairs perfectly with these meatballs and is full of good for you vitamins like A, C, K, potassium, folate, and more.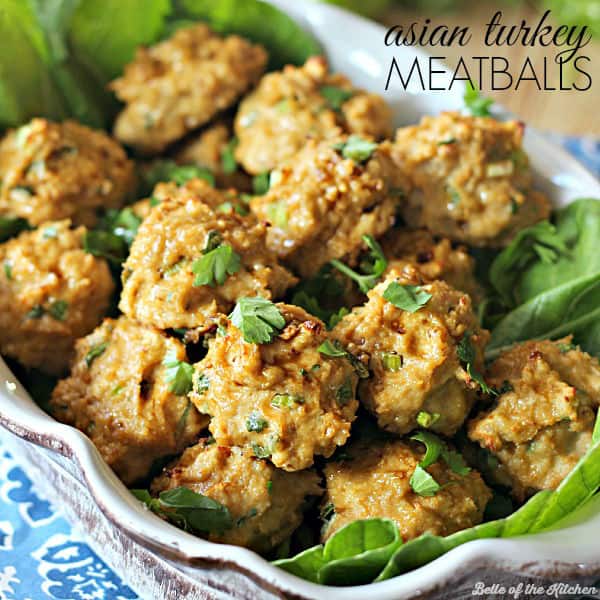 Enjoy y'all!
Asian Turkey Meatballs
Ingredients
Meatballs:
¼ cup low fat milk
¼ cup plain bread crumbs
20 oz. ground turkey breast
1 egg, lightly beaten
2 garlic cloves, minced
⅓ cup thinly sliced green onions
½ teaspoon salt
¼ cup chopped cilantro
2 tablespoons soy sauce
2 teaspoons sesame oil
Dipping Sauce:
3 TB soy sauce
2 tsp sesame oil
2 TB fresh lime juice
2 TB water
1 garlic clove, minced
Instructions
Preheat oven to 500 degrees Fahrenheit.
In a large bowl, combine all meatball ingredients and mix well. Form into 20 meatballs (about a ¼ cup each) and place in the bottom of a greased 9x13 pan. Bake in preheated oven for 15 minutes or until cooked through.
Meanwhile, prepare sauce by combining all ingredients in a small bowl. When the meatballs have finished cooking, transfer to a serving dish and drizzle with some of the prepared sauce.
Serve meatballs over rice with with remaining sauce, if desired. Enjoy!